Daunting challenges like examination of your kids, headache complains, weakness, feeling tired due to study or physical activity; you will definitely go with mouthwatering delicacy and authentic Indian cuisine.
 Aata ka halwa (pudding) have rich amount of protein, iron and carbohydrates for instant energy. Your child becomes sharper, when you start their day with this at least two weeks regularly. This is the Dadi ma ka nuskha…
Ingredients:
Aata: one and half cup
Sugar: 1 cup
Ghee: ½ cup
Green cardamom: 5-6 no.
Raisin: 1 tablespoon
Cashew nut: 8-10 no.
Almond:6-8 no.
Water: one and half cup
Preparation:
Discard the skin of cardamom, crush the seeds. Keep aside
Slice the cashew nut. Keep aside.
Boil water along with sugar, and make sugar syrup. Keep aside.
Method:
Heat ghee in a fry pan, add Aata.
Roast Aata on medium low flame till it gets golden brown in color.
Add cashew nut and raisin in it and fry for a minute.
Add sugar syrup, stir to mix well.
Let it cook for 5- 8 minutes on medium low flame.
Stir it, lower the flame continue to cook till the halwa consistency come.
Add cardamom powder, stir to mix well.
Add one tablespoon of ghee to finish off.
Transfer it to serving bowl and Garnish with dry fruits or as per your choice.
Aata ka halwa (pudding) is ready to serve.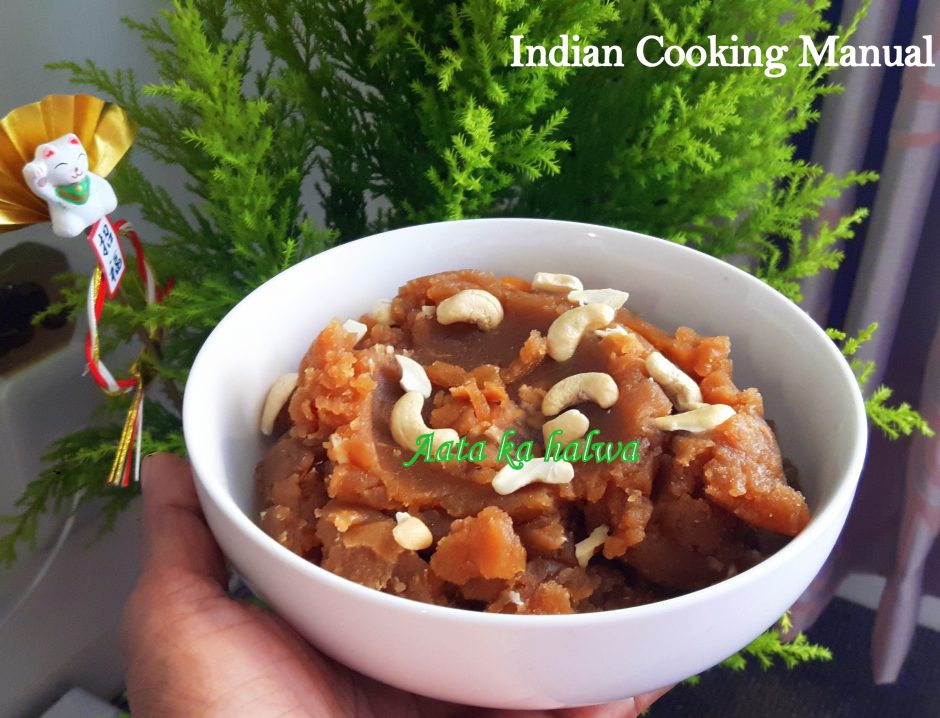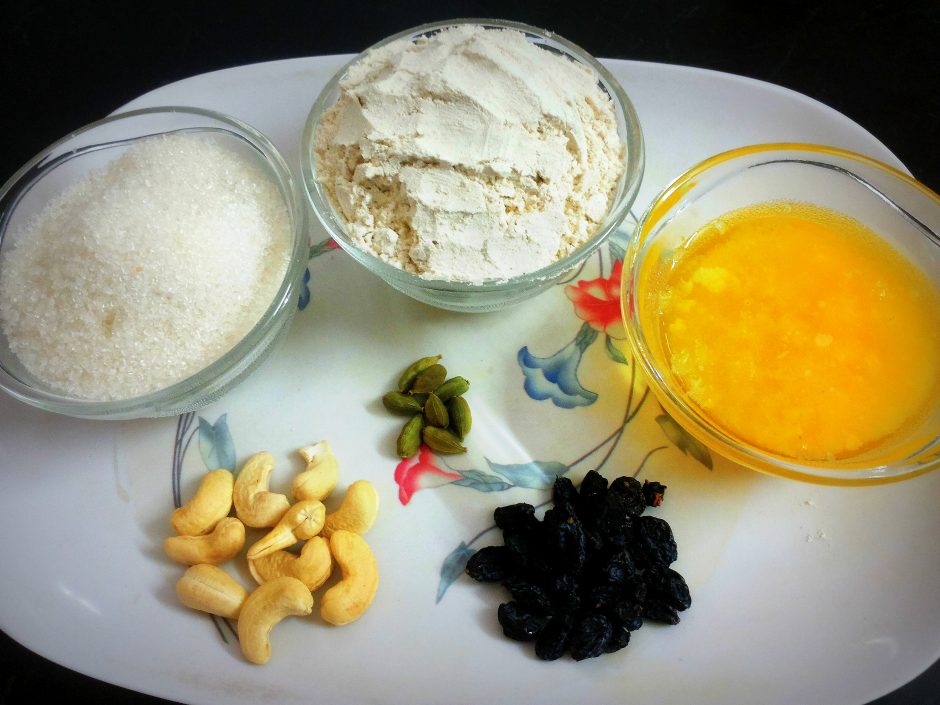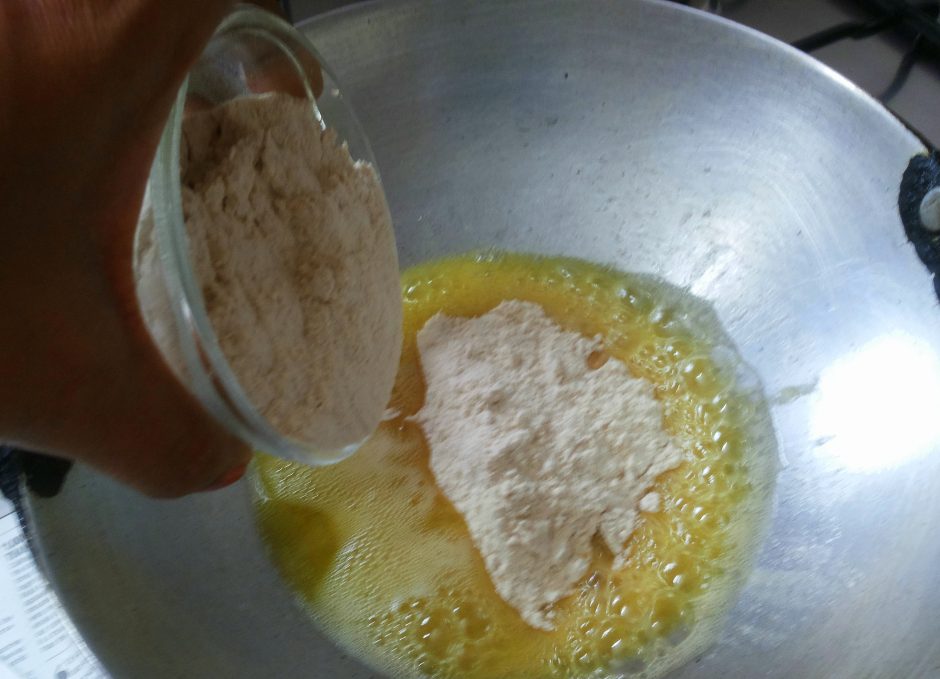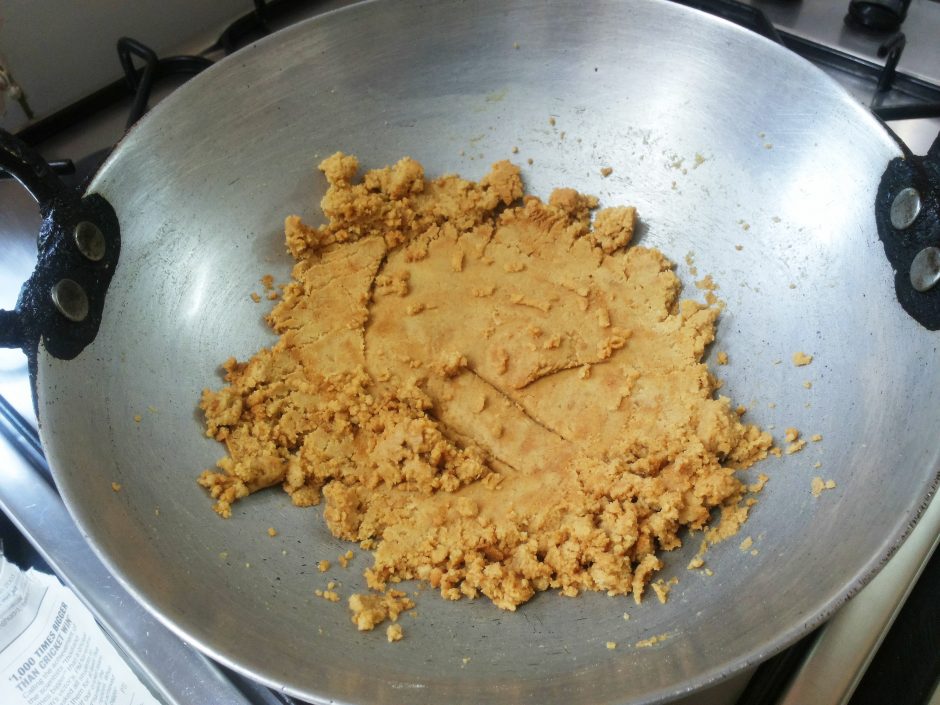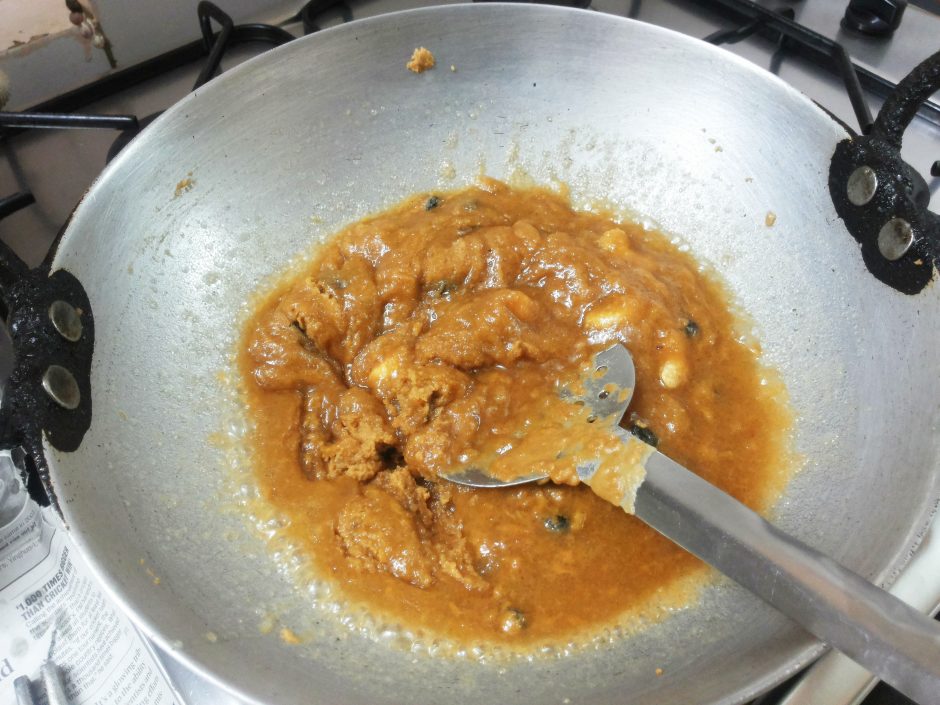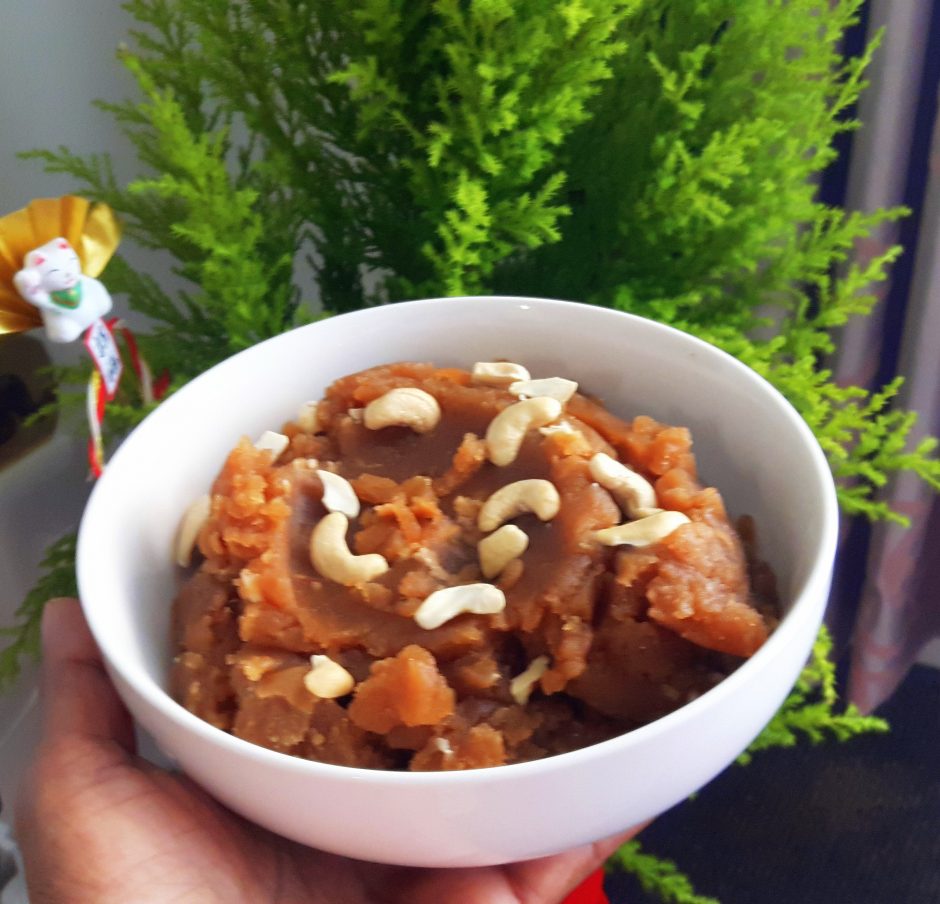 Aata (wheat flour) ka halwa by Nag Ratna Sahu is licensed under a Creative Commons Attribution-NonCommercial-ShareAlike 4.0 International License.