Servings: 4-5
Soaking time: 2-3 days.
Preparation time: 10 minutes.
Boiling time: 5 minutes.
Layering time: 1 day
Cooking time: 15 minutes.
Total time: 30 minutes.
Growing up in small town of Bihar at Barh; I remember grand-parents pricked the gooseberry and prepared 'Gooseberry murabba', and used to be busy for this work about 5-6 days in the season (winter) of anwala.
They prepared this murabba and stored in a big glass jar to be used in summer afternoon for their family; we eat daily one 'murabba' and 'Bel ka sharwat (Aegle marmelos drink)' in the summer afternoon to protect ourselves from the rowdy summer and loo.
It was so yummy that it is difficult to wait till afternoon, but …
Ingredients:
Anwala: 400 gm.
Sugar: 400 gm.
Citric acid: 2 gm (½ teaspoon)
Salt: 2%
Alum: 1 teaspoon (optional)
Preparation:
Take a big mixing bowl; put 1 tablespoon of salt and ½ liter of water, make solution and dip anwala in it, it is necessary to change water daily for 2-3 days.
Prepare solution of alum powder and water and dip anwala for a day; clean anwala into running water and prick them using fork from your kitchen, take a muslin cloth, tie anwala in this cloth keep aside.
Method:
Boil the water in a pot; immersed and rotate the tied anwala for 2-3 minutes, take it out and put on the strainer, for couple of minutes.
Take a mixing bowl /jar; put half quantity of sugar then layer the anwala, again put the reaming sugar, cover and keep aside for a day.
Next day take out anwala from the bowl, keep aside.
Make sugar syrup (two thread consistency) from left out sugar solution on medium flame; put anwala into the syrup, bring it to boil, remove and keep aside for a day again.
Check next day the sugar syrup consistency if it is diluted; boil it to make it of one thread consistency and store in clean and dry glass jar.
Anwala ka murabba (Gooseberry murabba) is ready to be served.
Note: the process is elaborate, but it needs only 4-5 minutes daily for a week.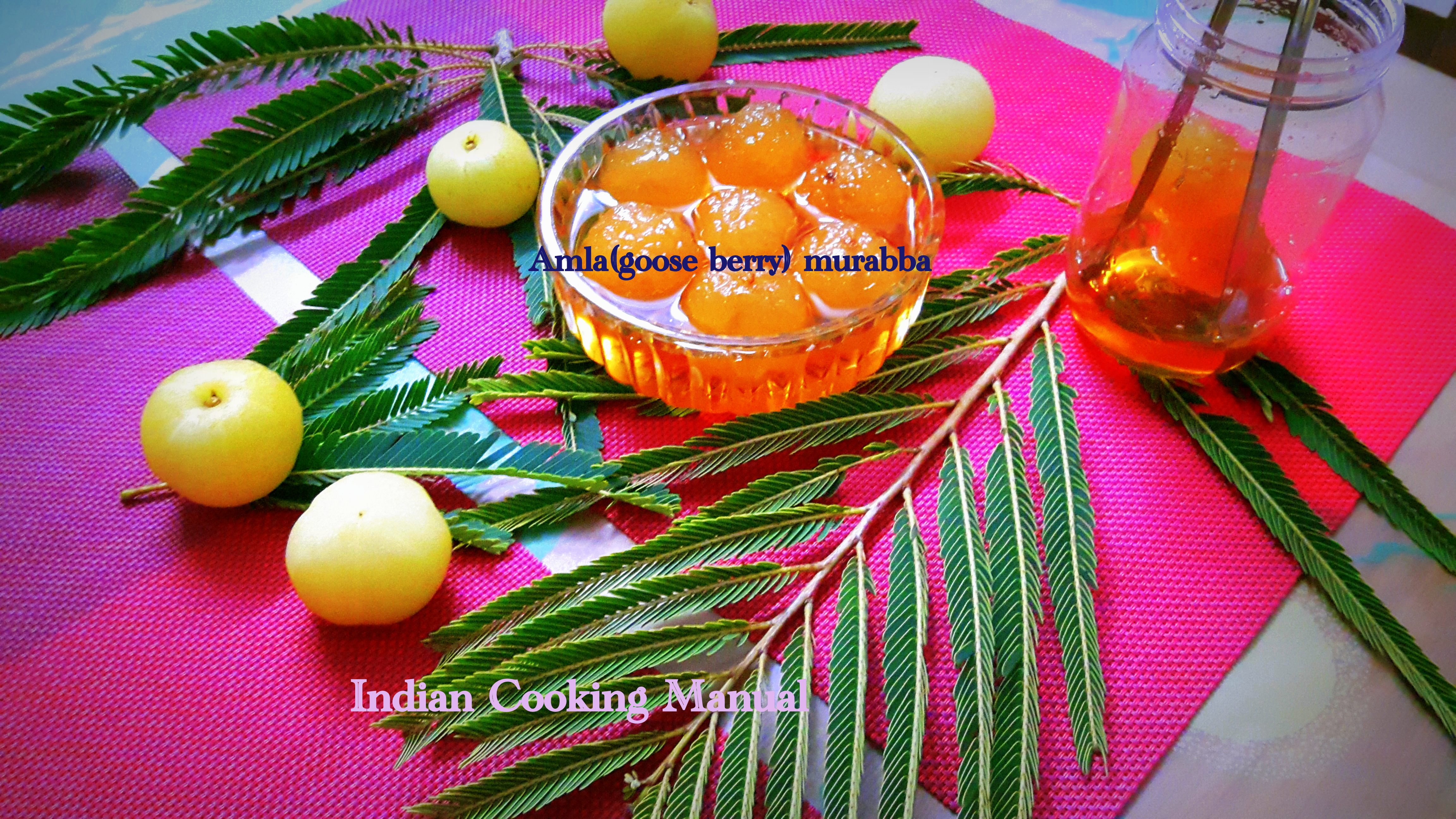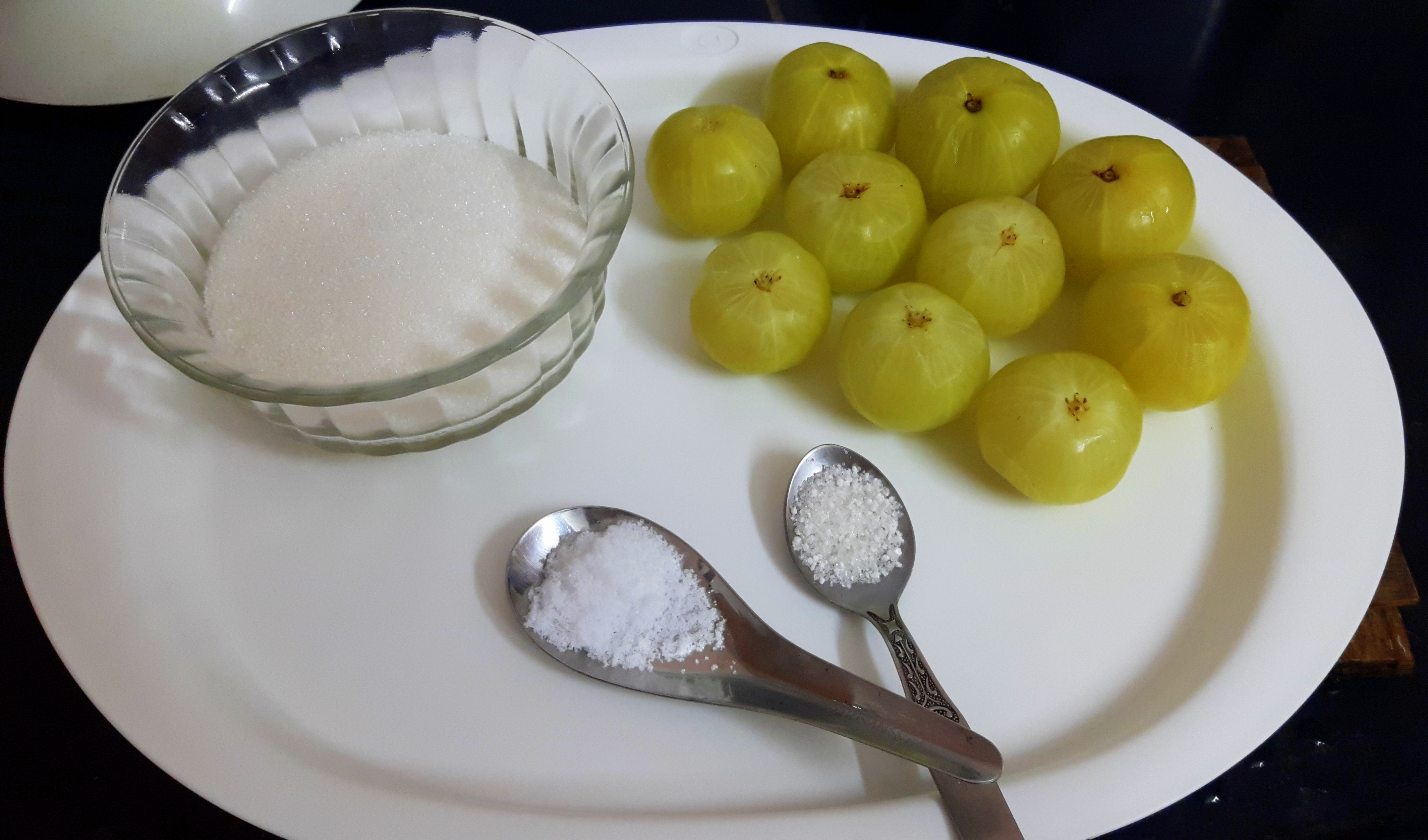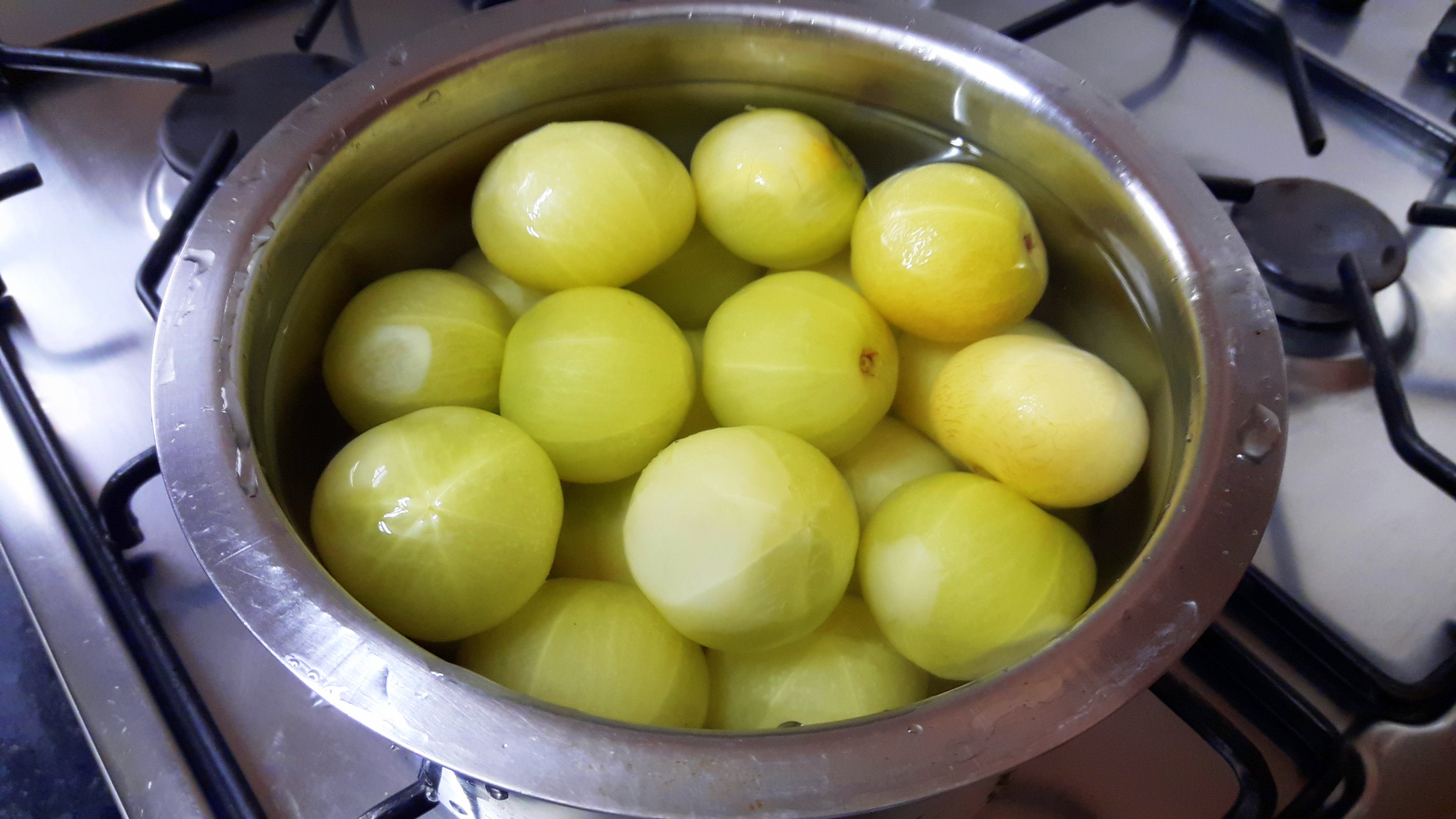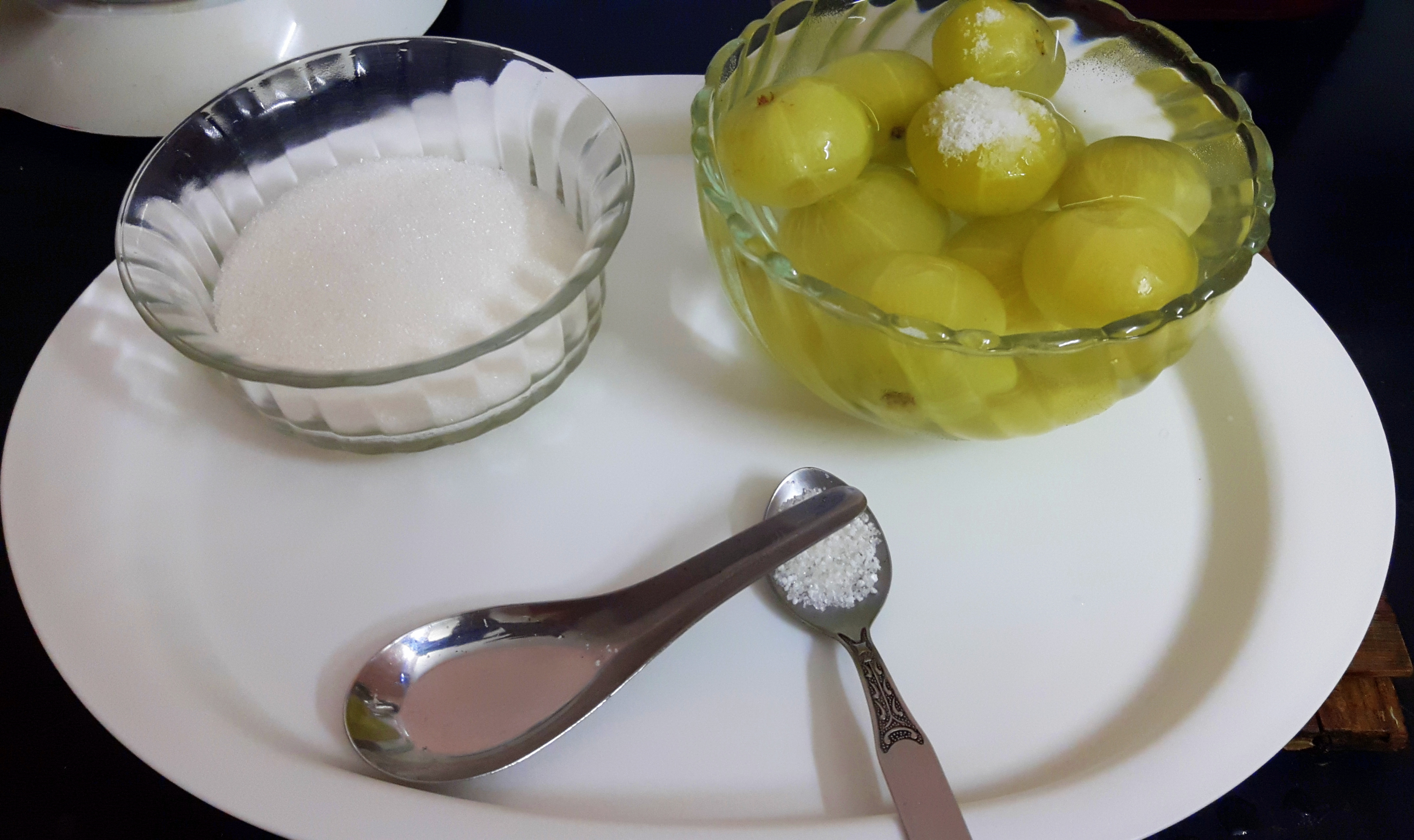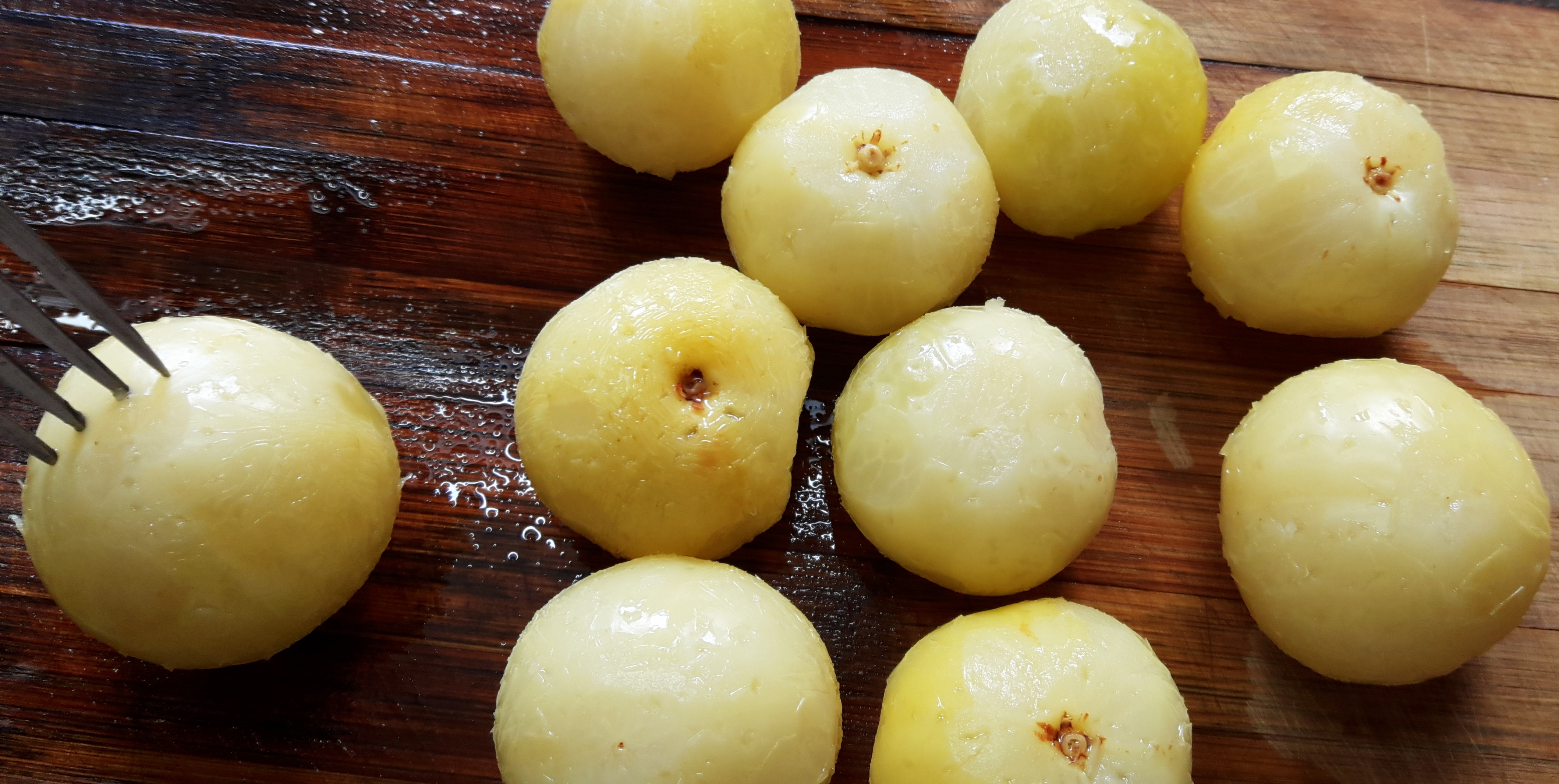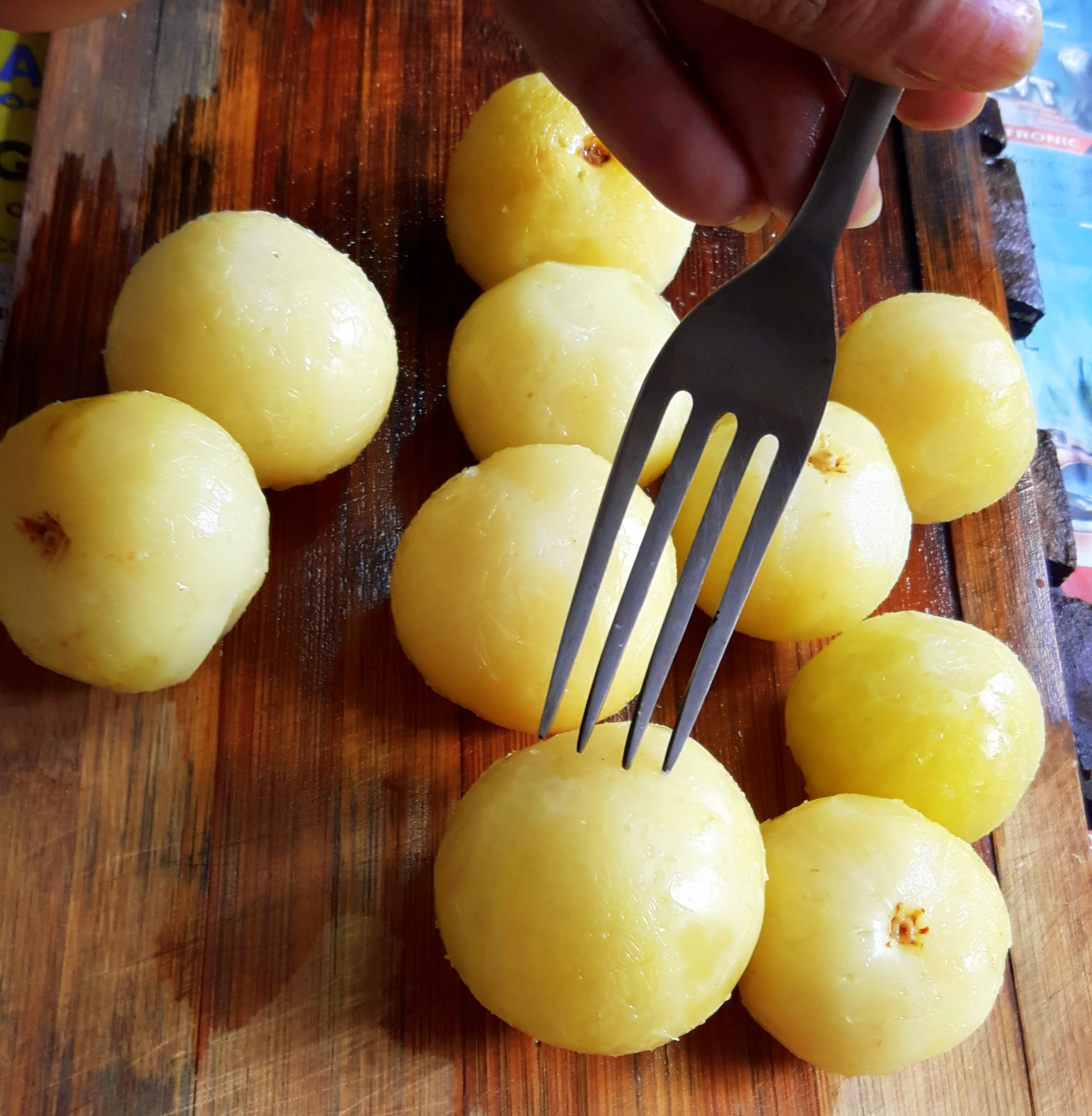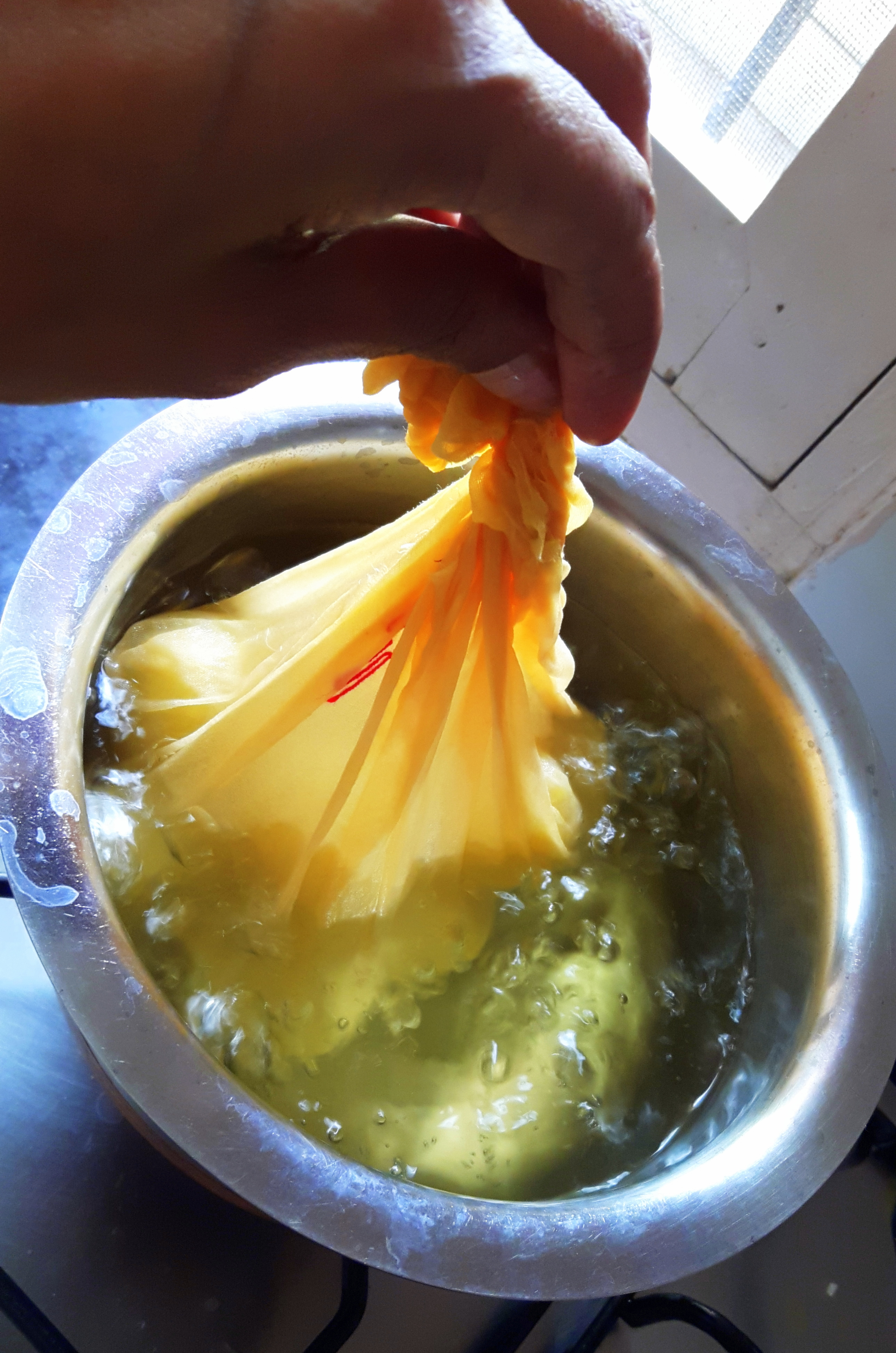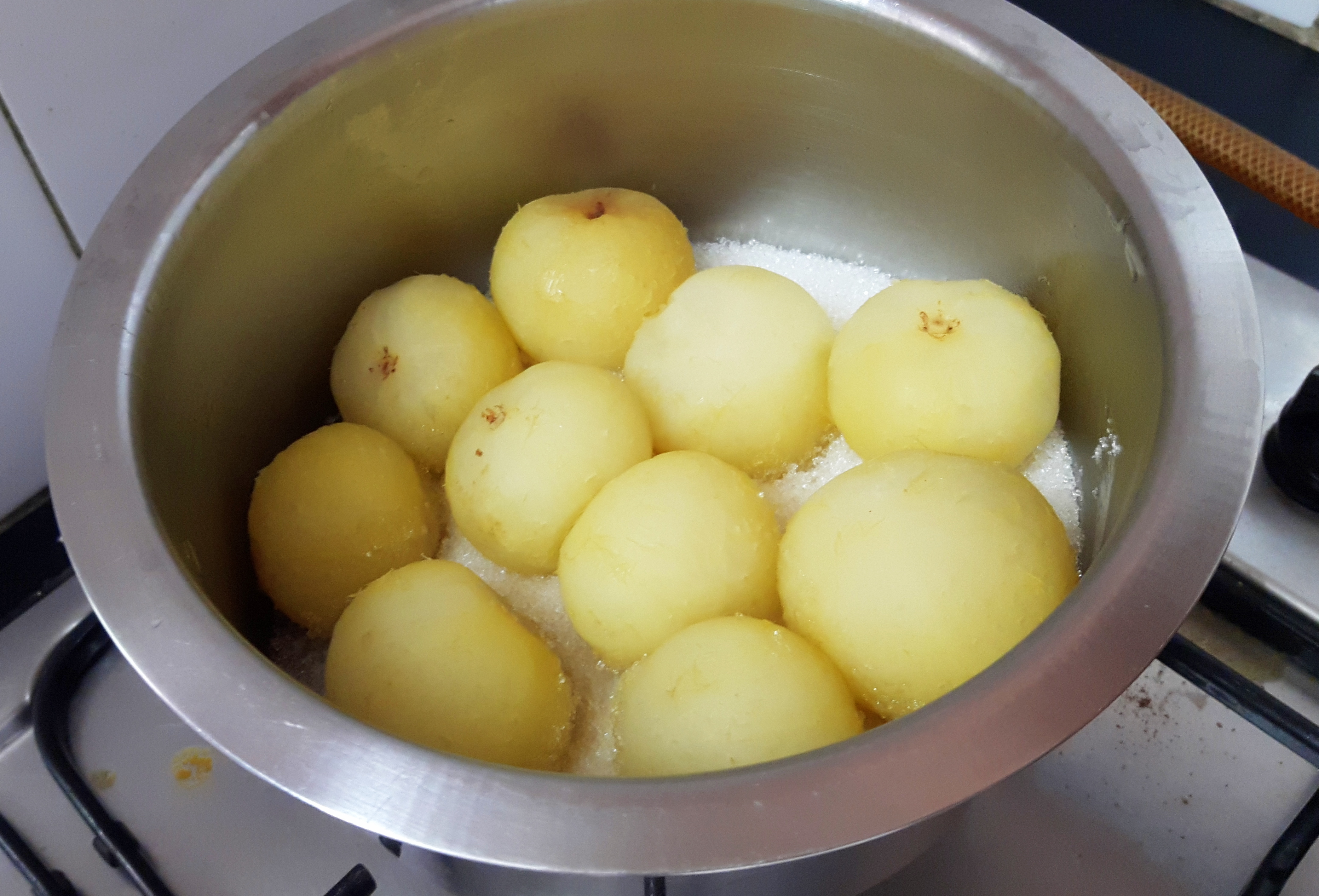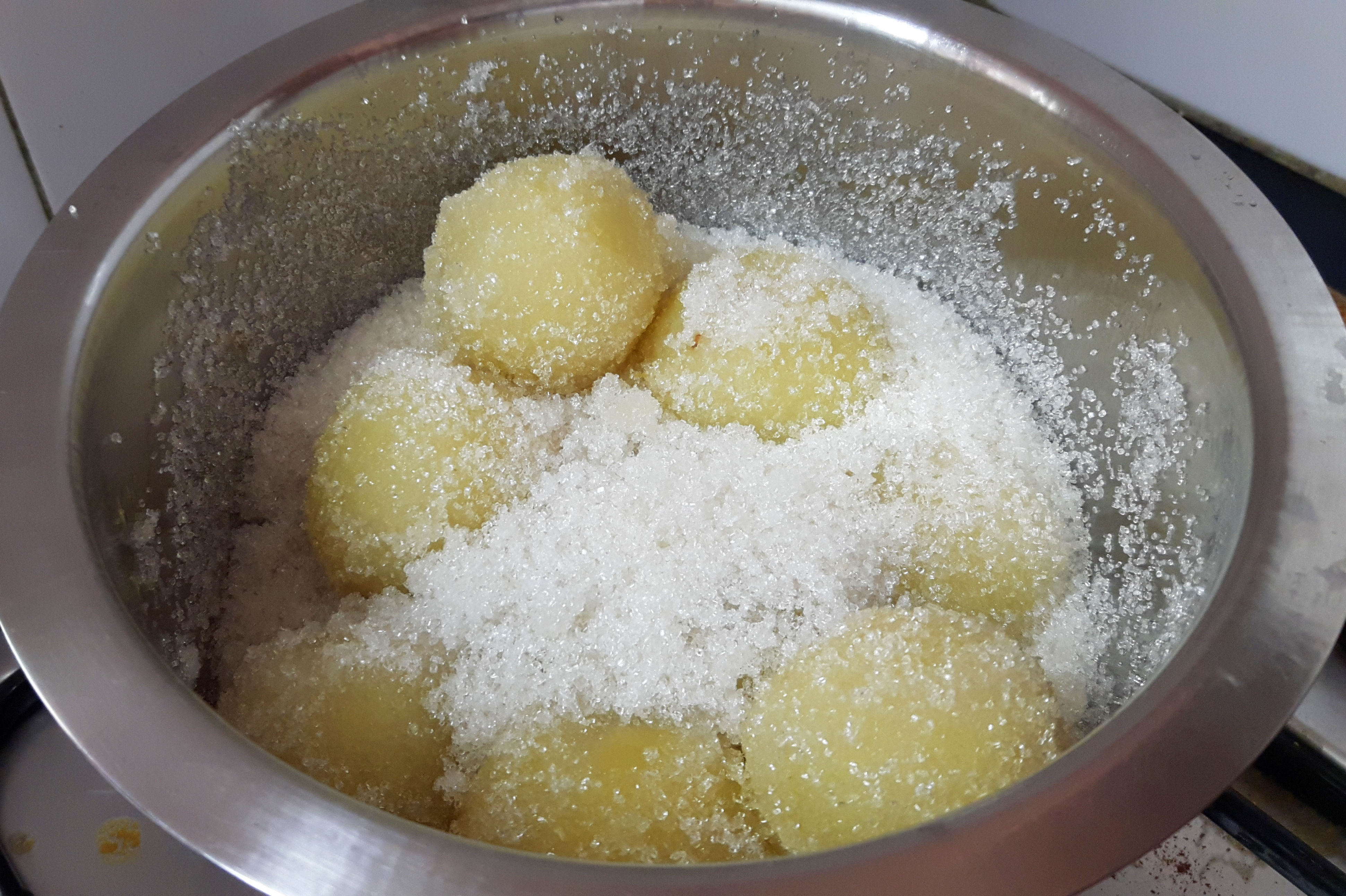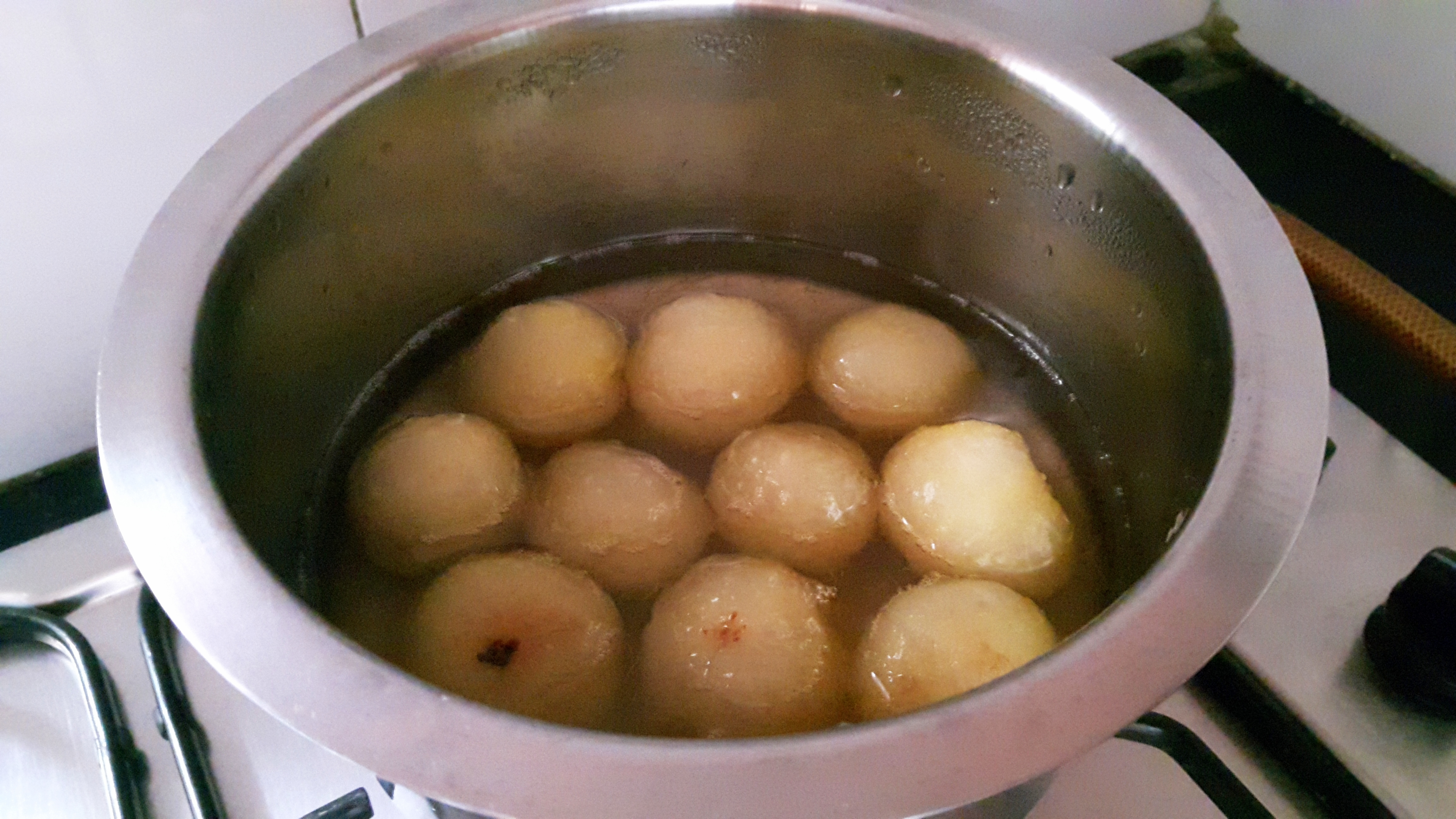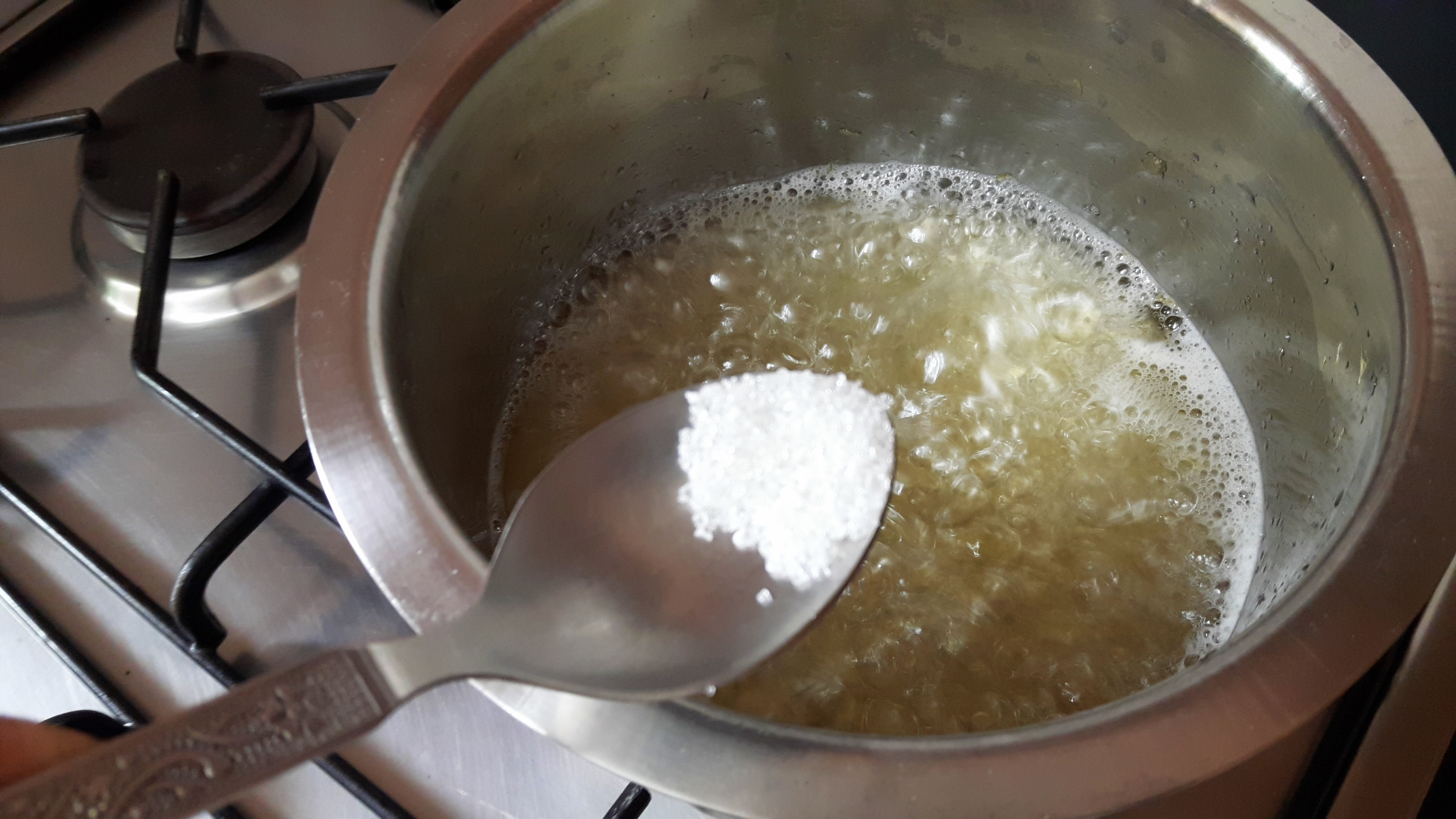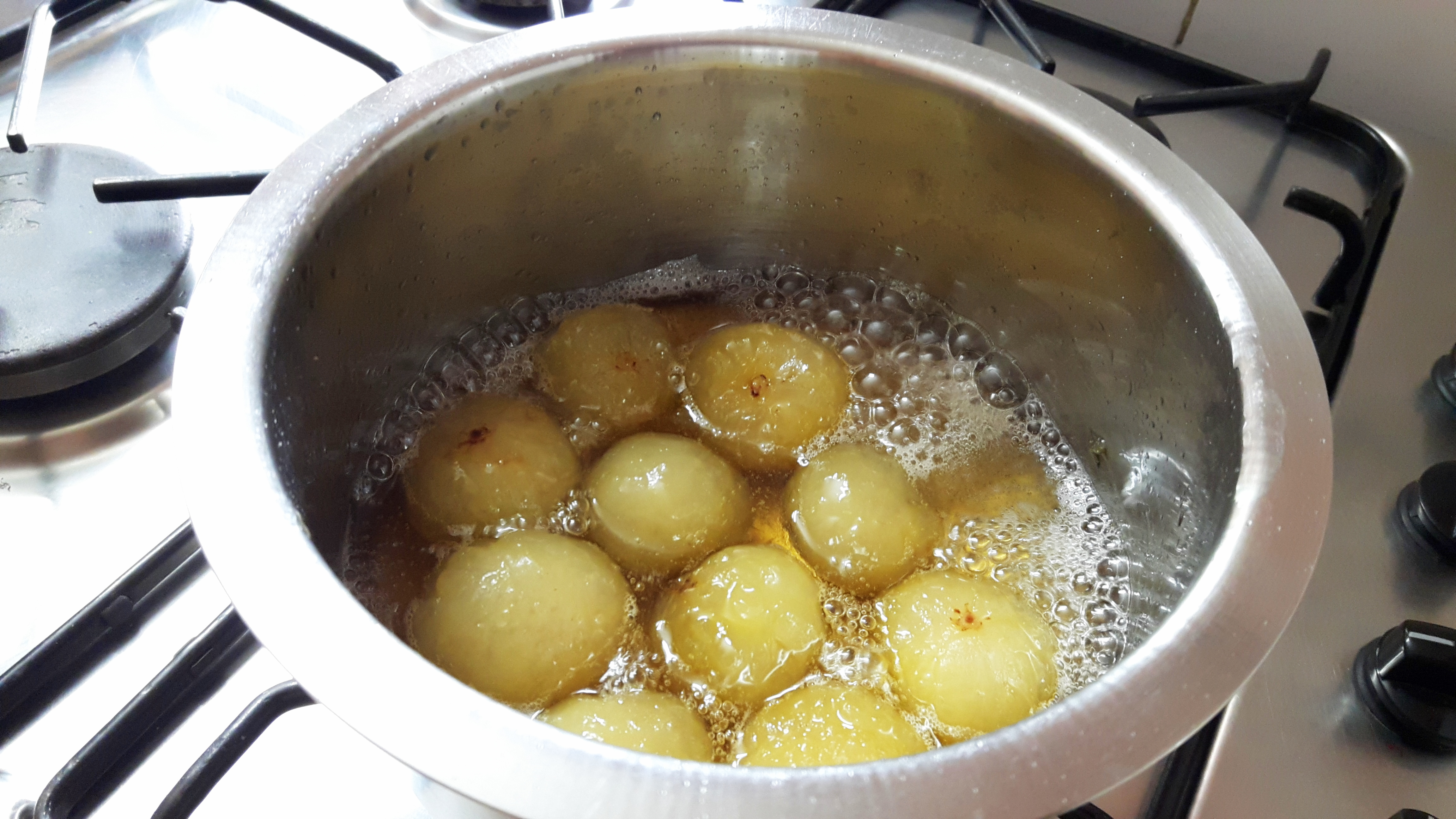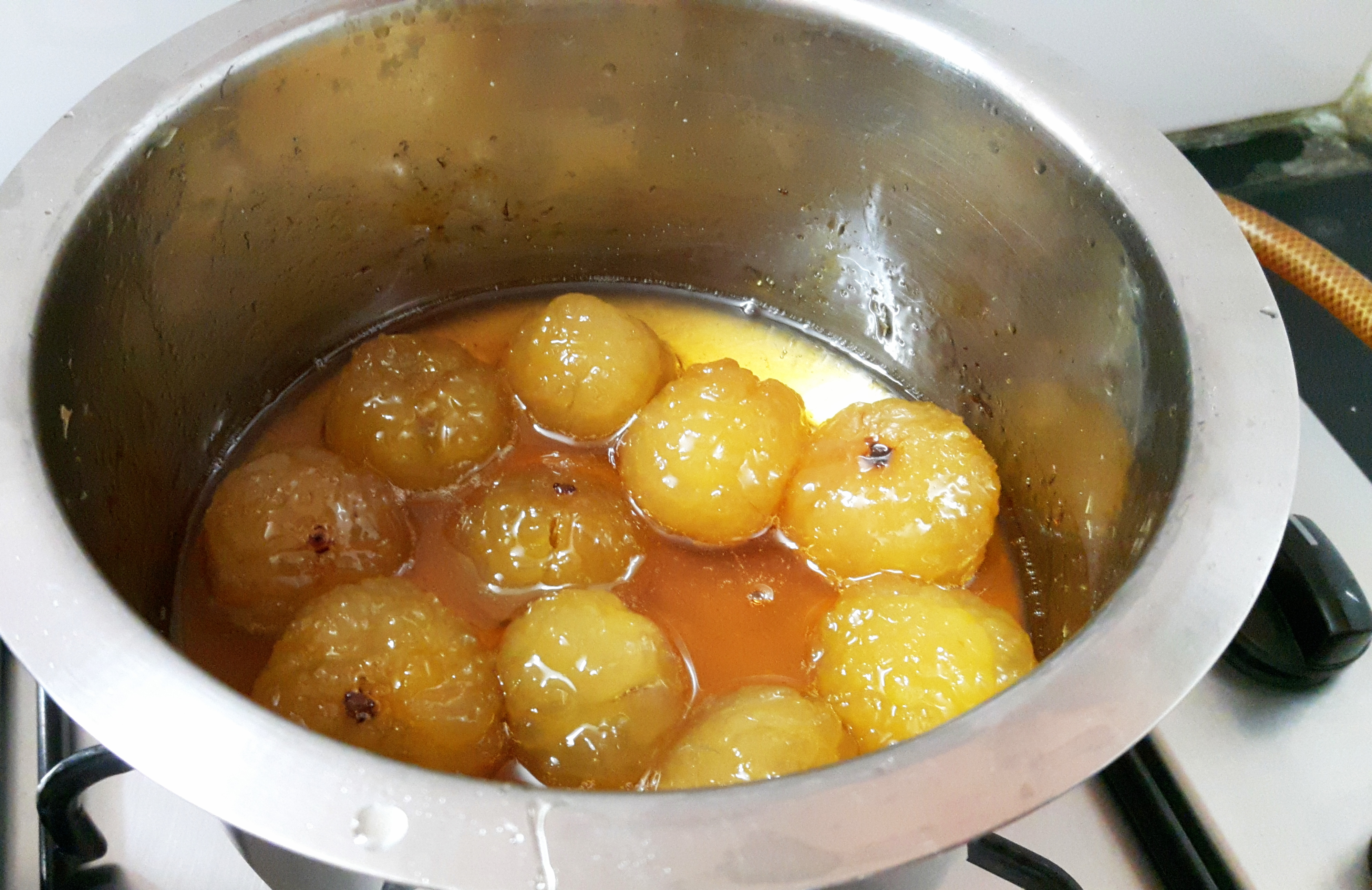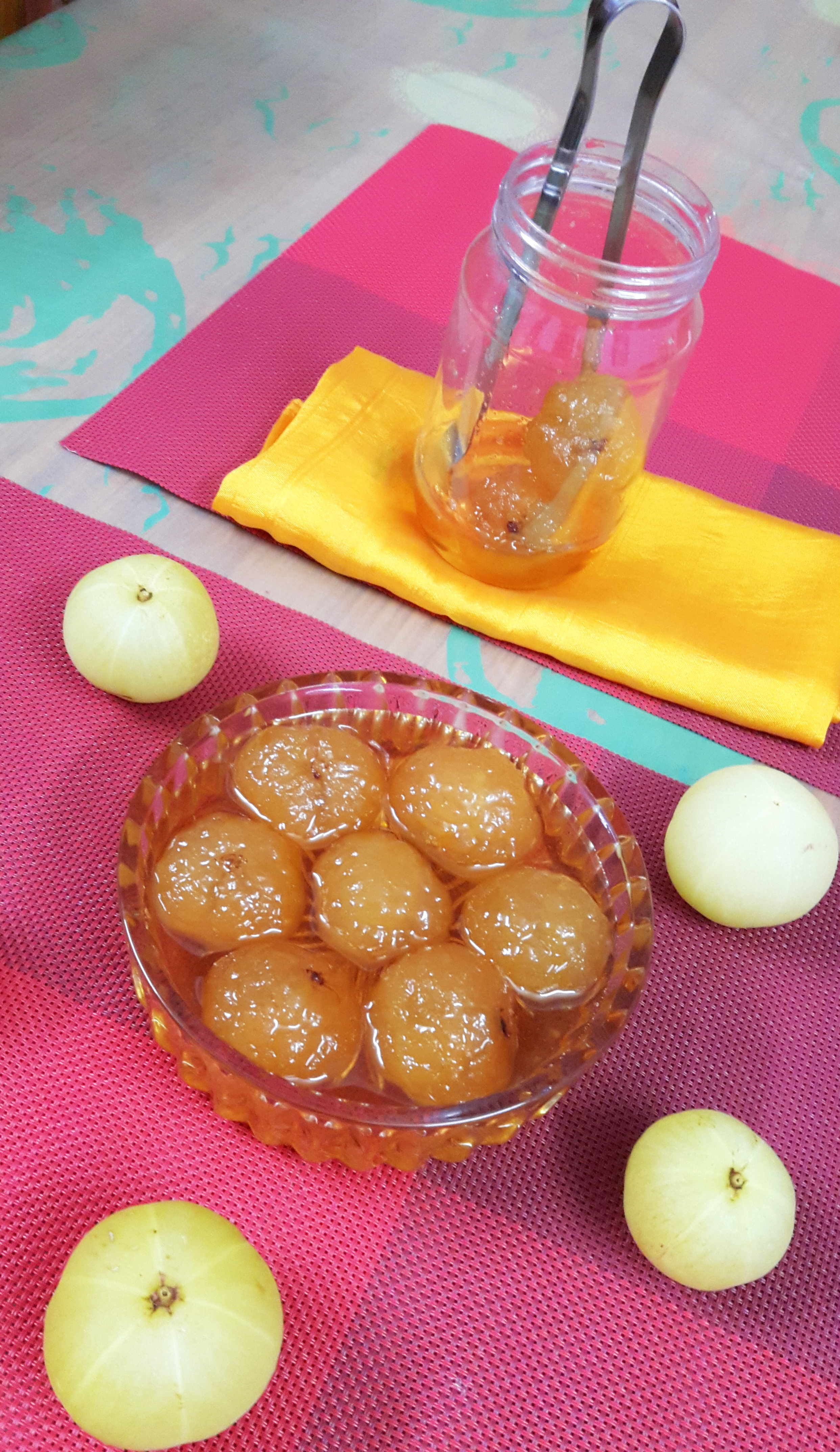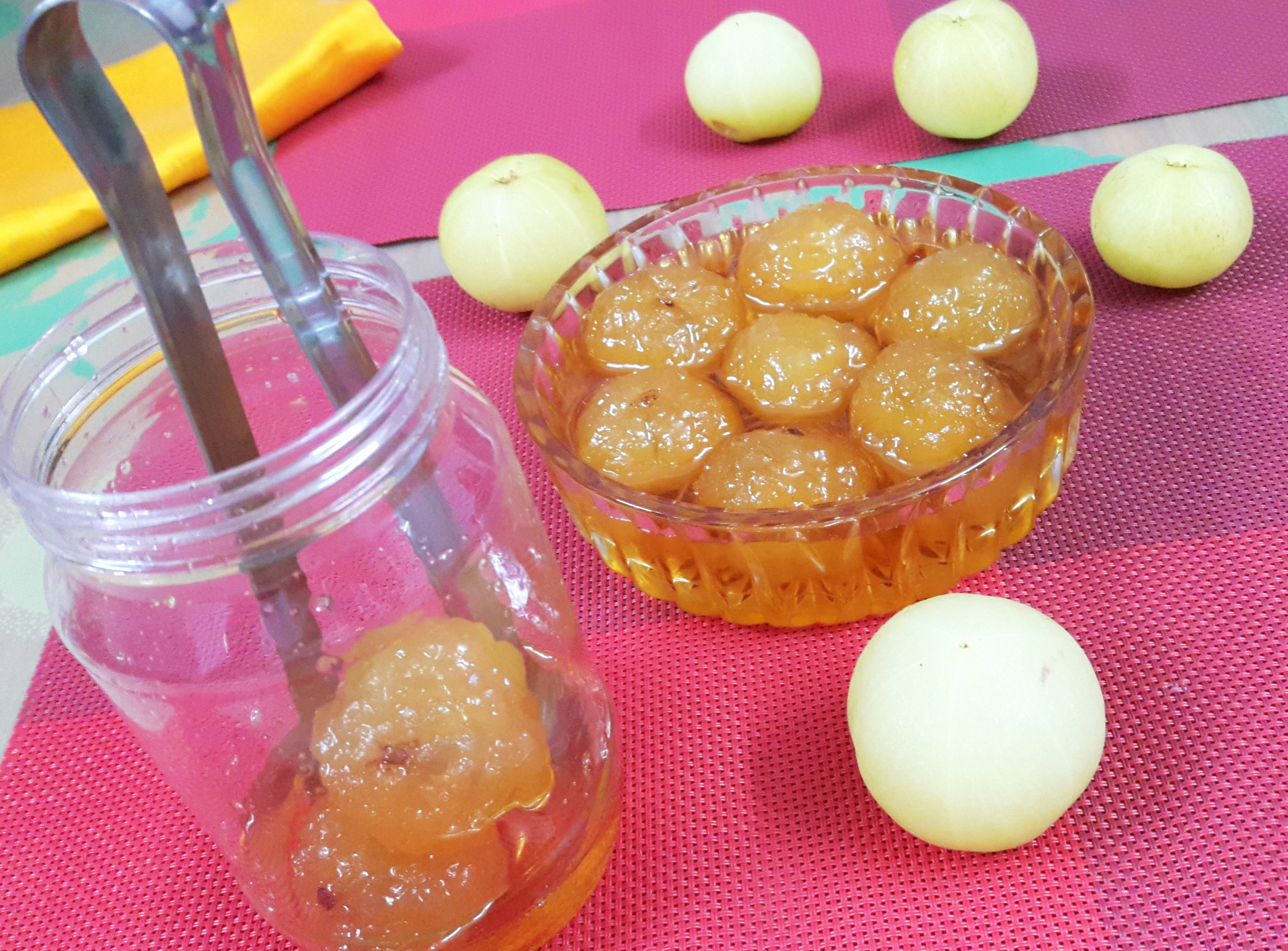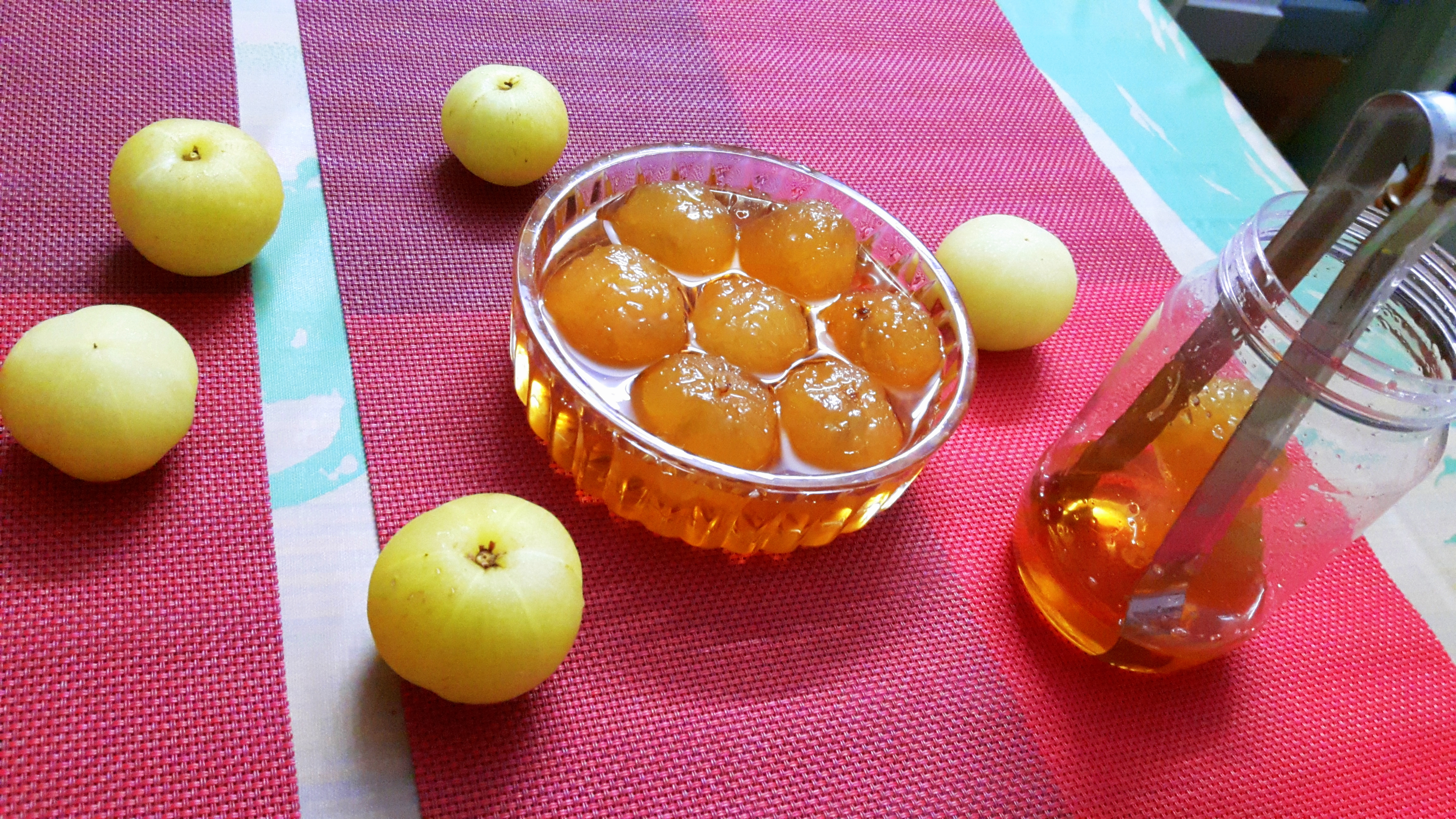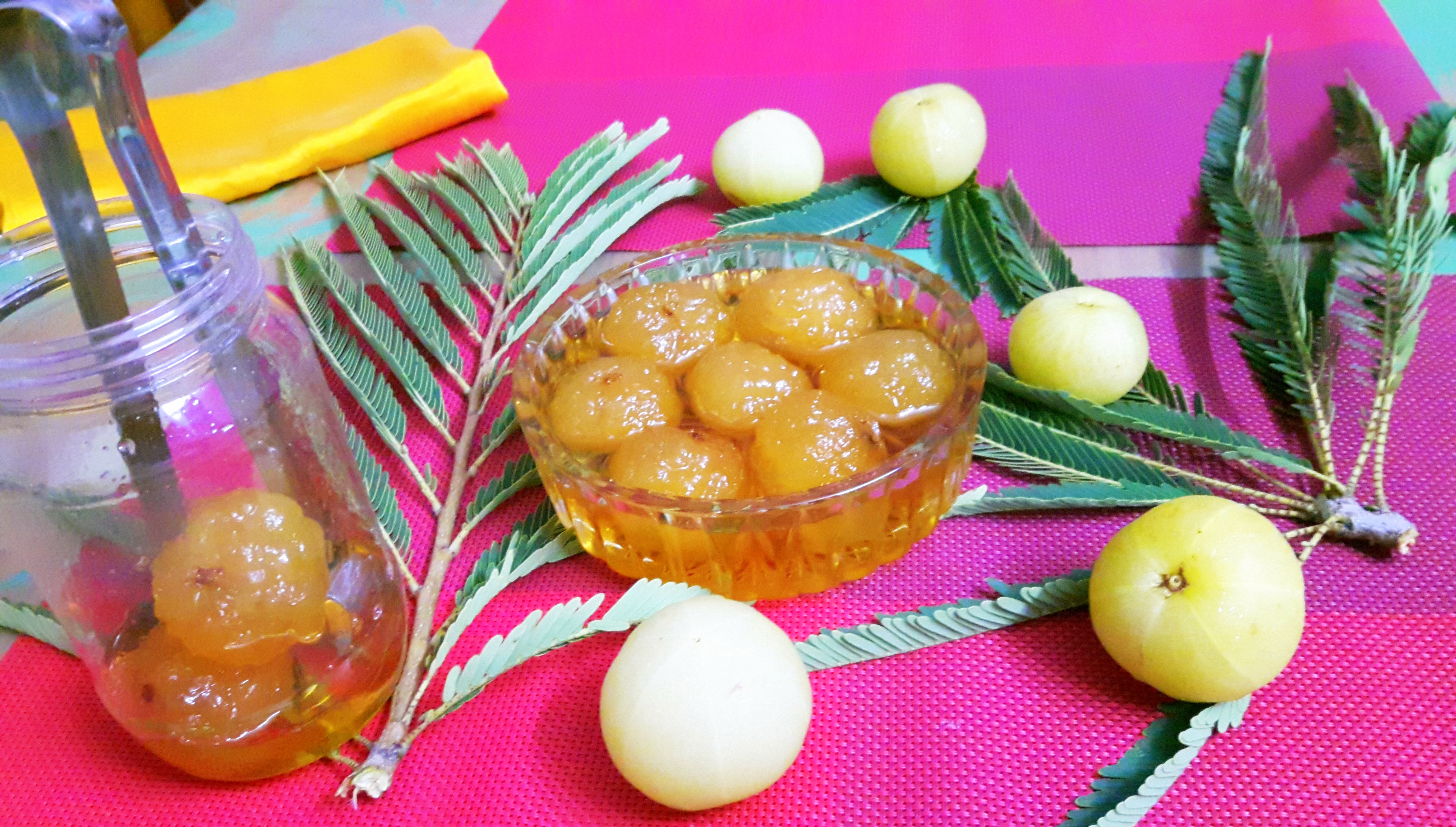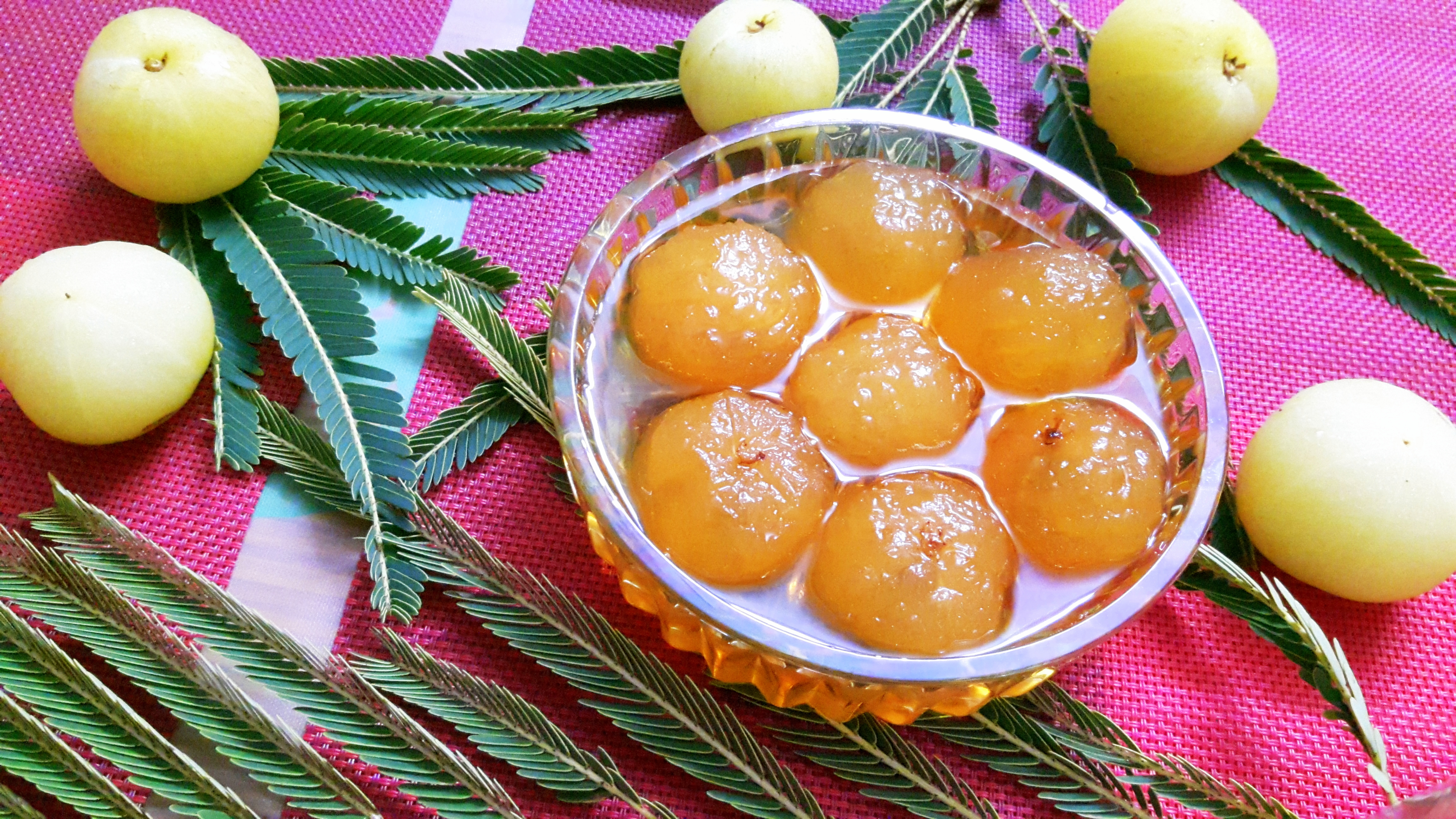 Anwala ka murabba (Gooseberry murabba) by Nag Ratna Sahu is licensed under a Creative Commons Attribution-NonCommercial-ShareAlike 4.0 International License.