Enjoy the delicious Salad with nutritious ingredients; this is great breakfast in the morning for office going, housewives and family…
The flavorings and cooking technique of in this salad is seasoning with curry leaves…
Ingredients:
Beet root: 100 gm.
Ground nut: 50 gm.
Capsicum: 1 no.
Fresh coconut: ½ (small)
Ginger: 1" piece
Black pepper powder: ½ teaspoon
Coriander leaf: 20 gm.
Curry leaves: 5-6 no.
Olive oil: 1 tablespoon
Salt: half teaspoon
Lemon: half
Preparation:
Grate beet root and fresh coconut, keep aside.
Soak ground nut for over-night/ minimum 3 hours.
Chop capsicum, ginger and coriander leaf, keep aside.
Method:
Take a wok, heat oil, put ginger and curry leaves, stir fry on high flame for 30 seconds.
Add capsicum, beet root, and soaked peanut one by one at 30 seconds interval and fry on high flame for further 30 seconds; add salt and black pepper, put off the flame.
Add grated coconut and coriander leaves, stir well.
Add lemon juice before serving, transfer into serving tray.
Crunchy beet root salad is ready.
The taste of this salad is awesome. Go ahead, enjoy the salad.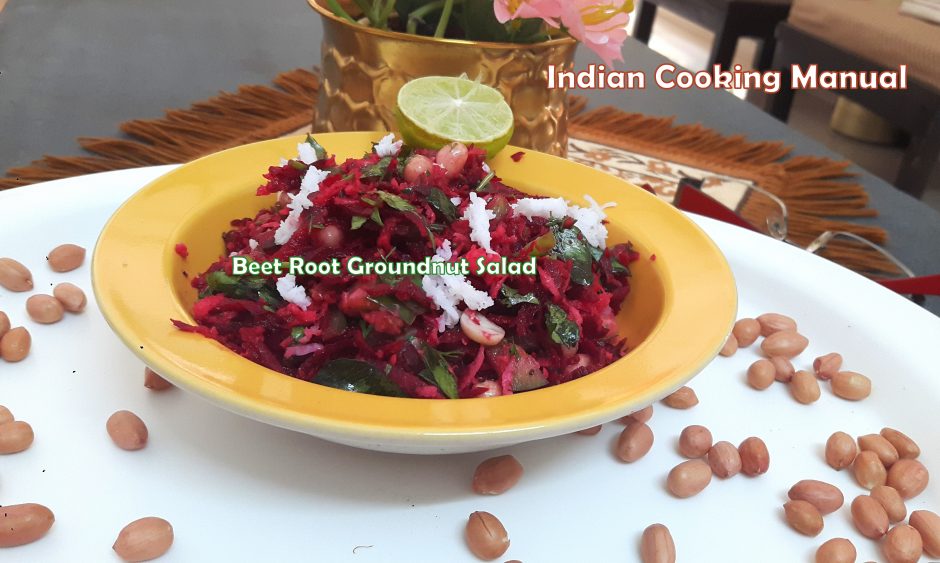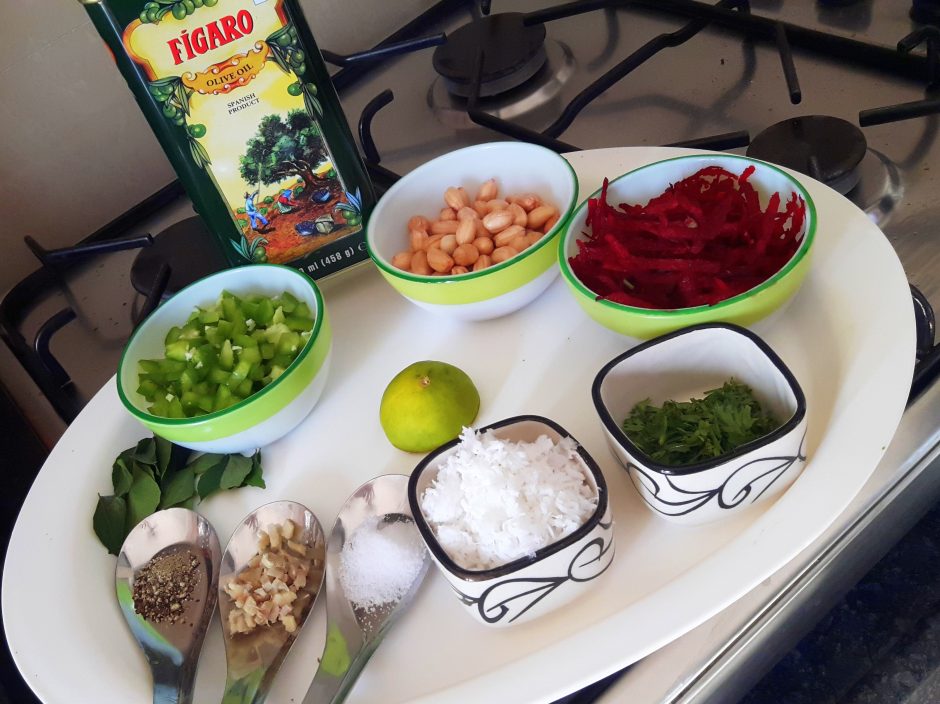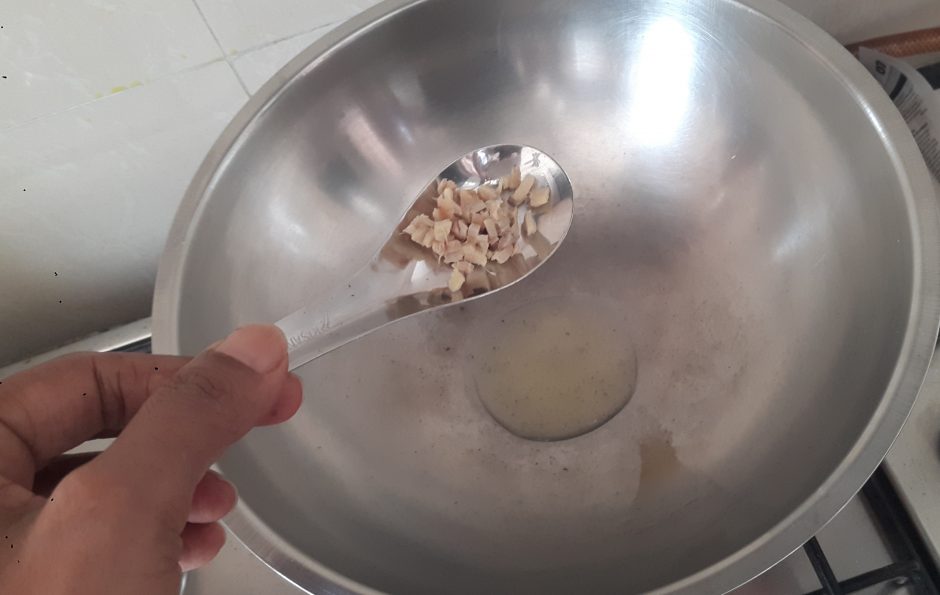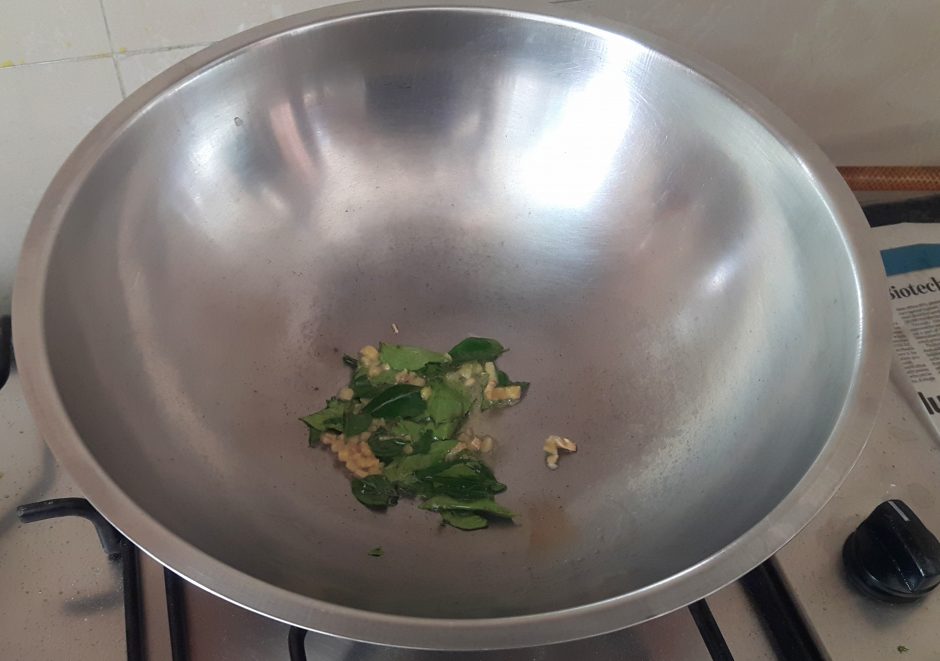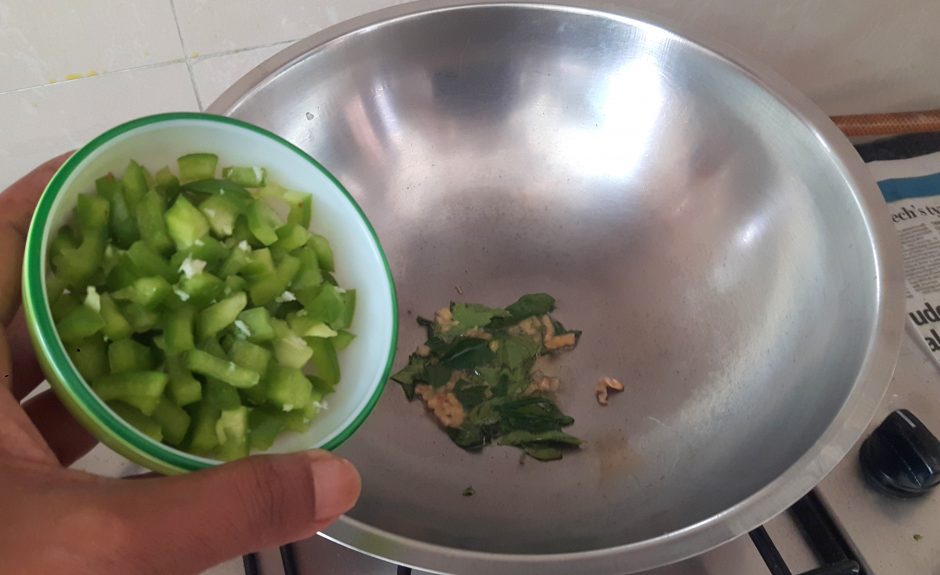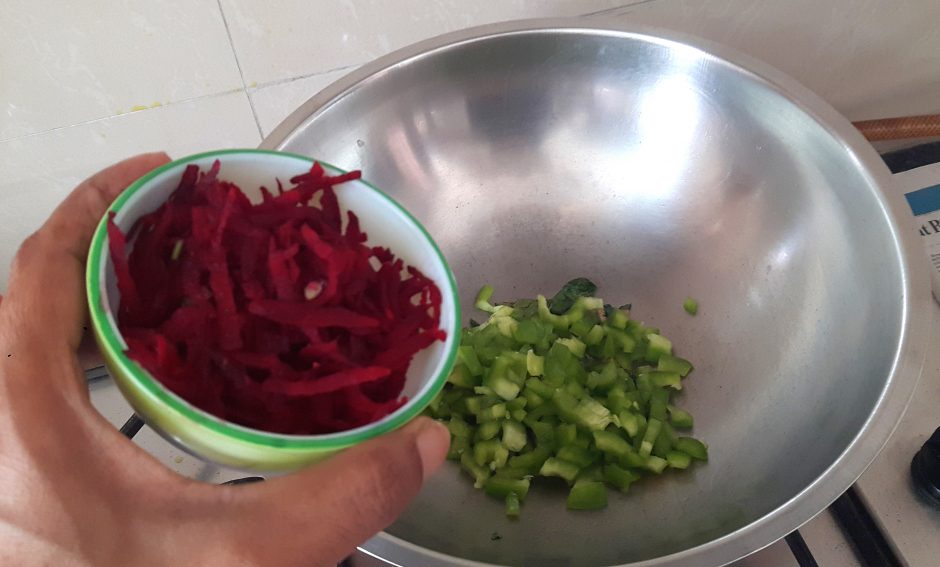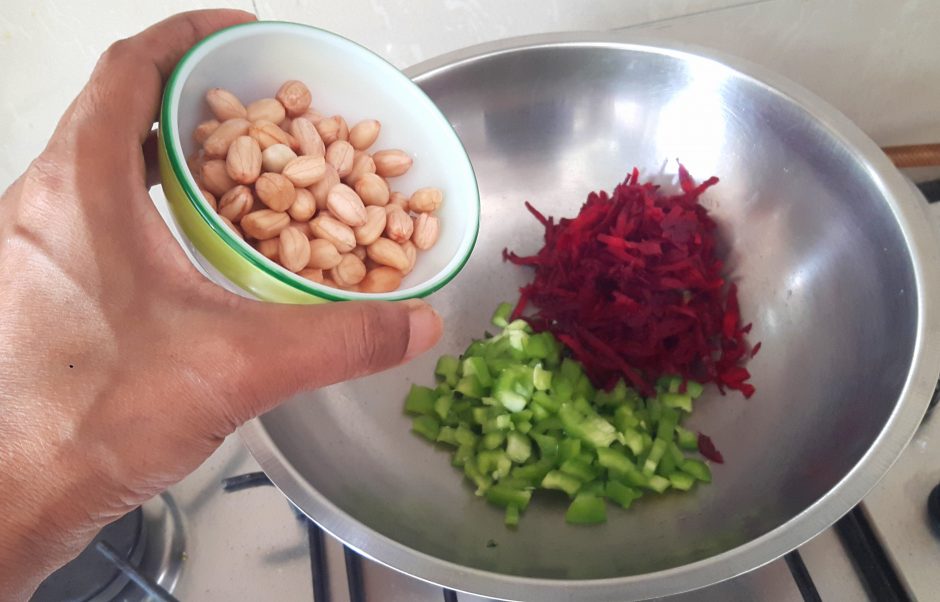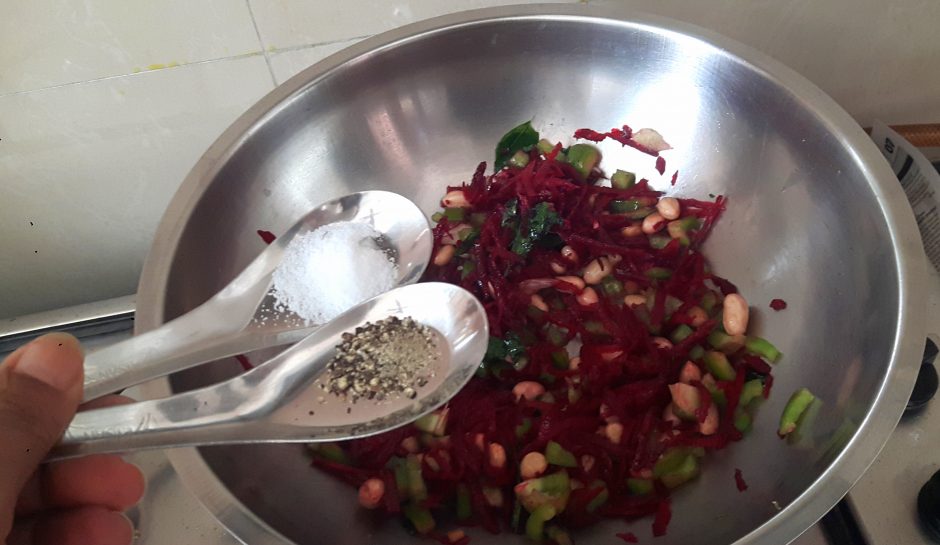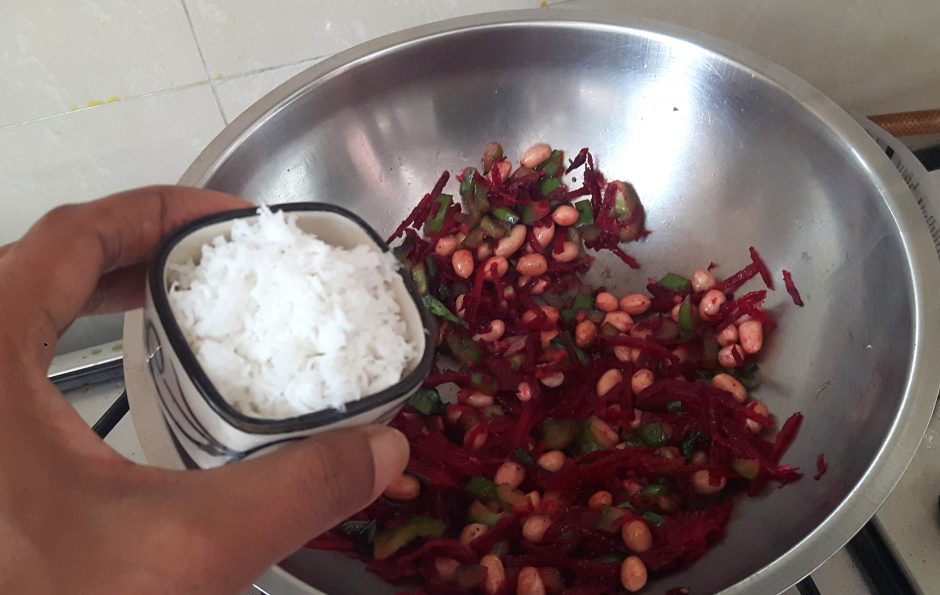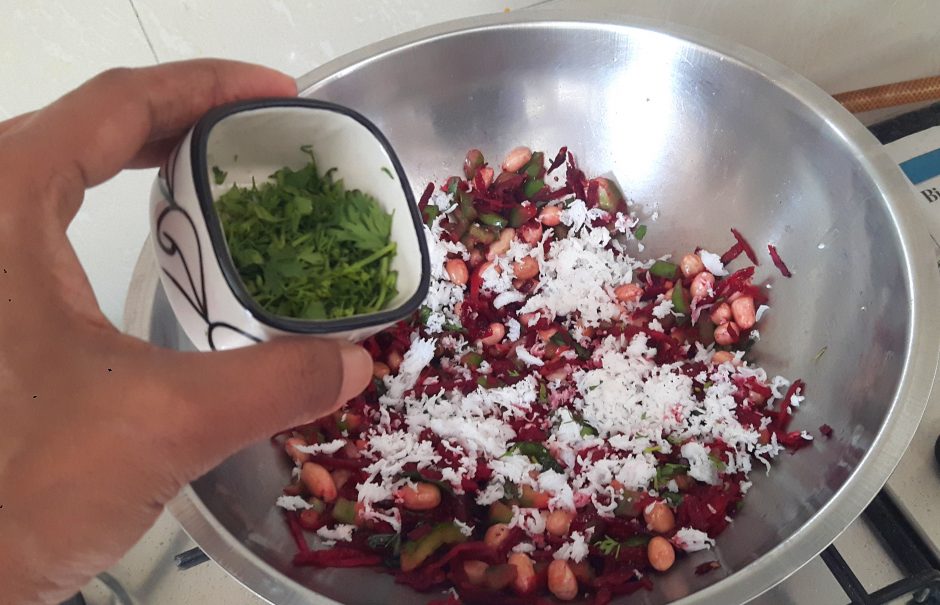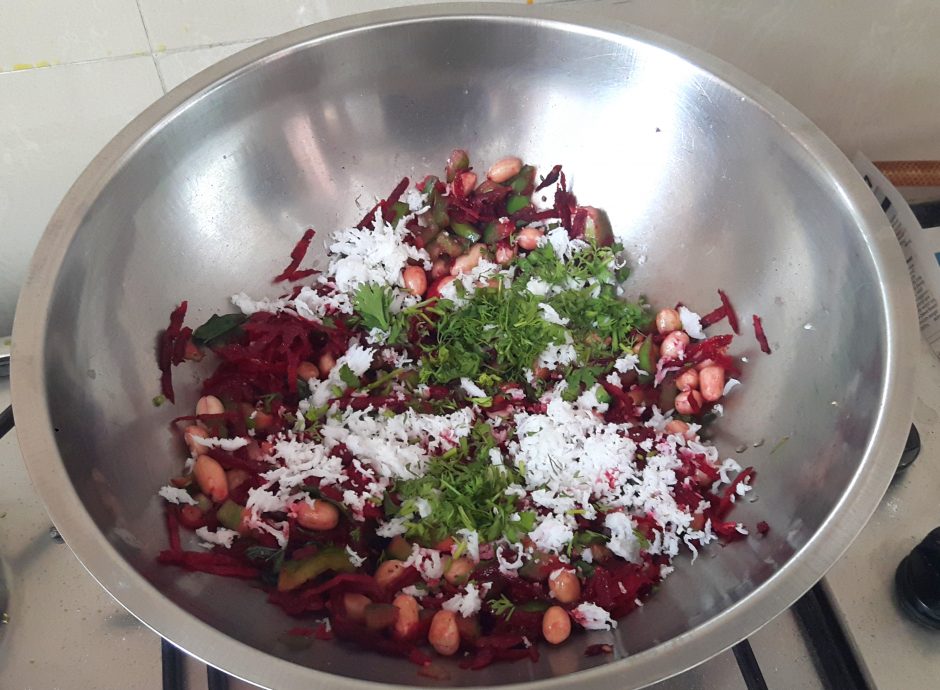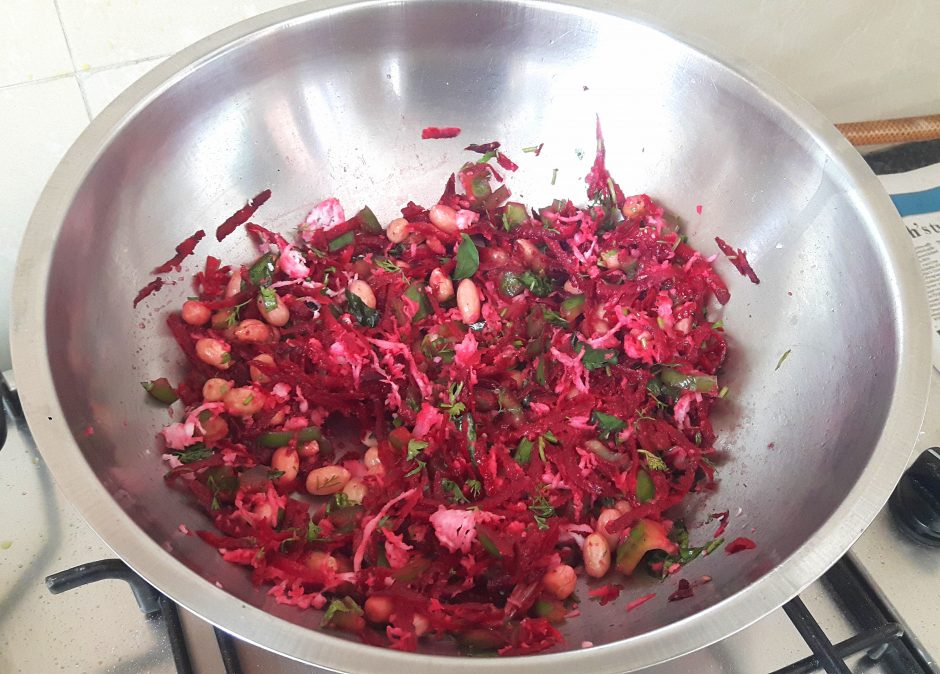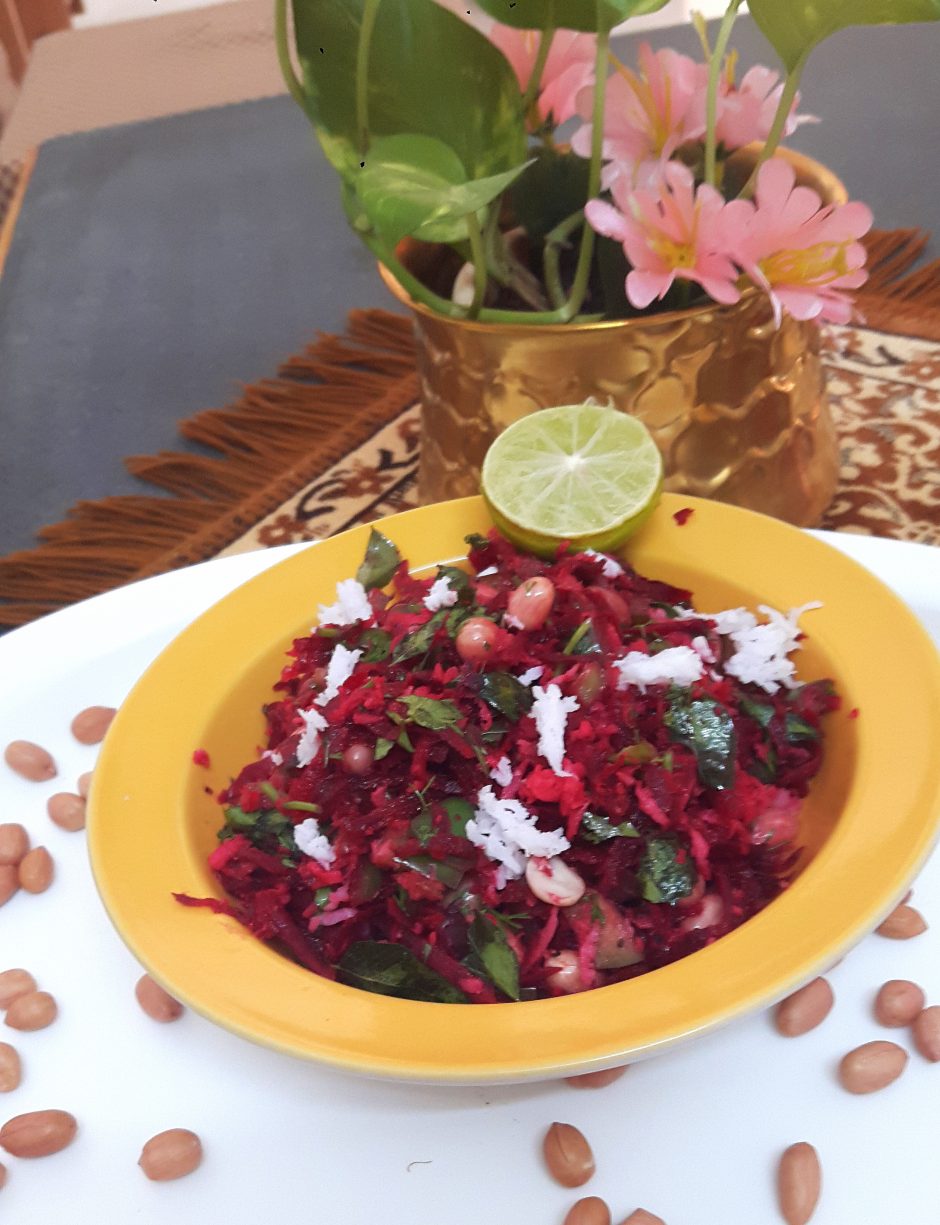 Beet Root Groundnut Salad by Nag Ratna Sahu is licensed under a Creative Commons Attribution-NonCommercial-ShareAlike 4.0 International License.