Servings: 8-10
Preparation time: 6 minutes.
Frying time: 5 minutes.
Cooking time: 5 minutes.
Total time: 16 minutes.
A recipe, which I want to cook again and again: "Kiwi Instant Sweet Pickle (Kiwi Khat-mitthi)", Kiwi comes under the categories of world healthiest fruit; I am fond of mango khat-mithi from very childhood, I missed raw mango here in Japan and the kiwi fruit is wonderful substitute for raw mango.
It's tangy and sweet taste is great that's why I chose kiwi for this recipe and it was the same which I expected. This I served in a kitty party which was appreciated by everyone.
Kiwi is loaded with minerals, vitamin 'C', 'E', 'K', and source of fiber too.
Ingredients:
Kiwi: 4-5 no.
Jaggery/Sugar: 100 gm.
Salt: 1 teaspoon
Punch phoran: 1 teaspoon (Mustard seed, fennel seed, cumin, and Kalongi and fenugreek seed)
Red chili: 1 no.
Red chili powder: 1 teaspoon
Turmeric powder: ½ teaspoon
Coriander powder: 1 teaspoon
Mustard oil/ cooking oil: 1 tablespoon
Preparation:
Peel off and chop Kiwi, Keep aside.
Grate the Jaggery, keep aside.
Method:
Take fry pan and put oil, let oil start to smoke add punch phoran and red chili, sputter for few seconds add chopped kiwi; stir fry for couple of minutes add turmeric powder chili powder, coriander powder and salt.
Continue to stir it for a minute, add a cup of water and Jaggery, and let it boil till you get your desired gravy consistency (about couple of minutes). Put off the flame.
"Kiwi Instant Sweet Pickle (Kiwi Khat-mitthi)"is ready to be served. Serve as a dip with snacks or side dish of main course or any meal.
Children would like to lick it any time.
It can be used for 3-4 days at room temperature and for a week or two in the refrigerator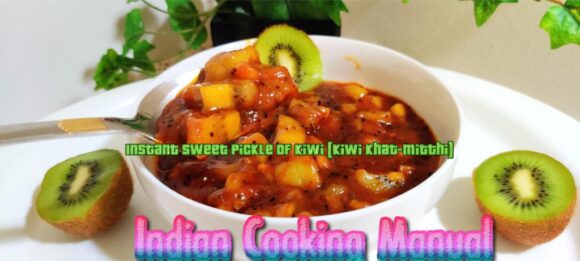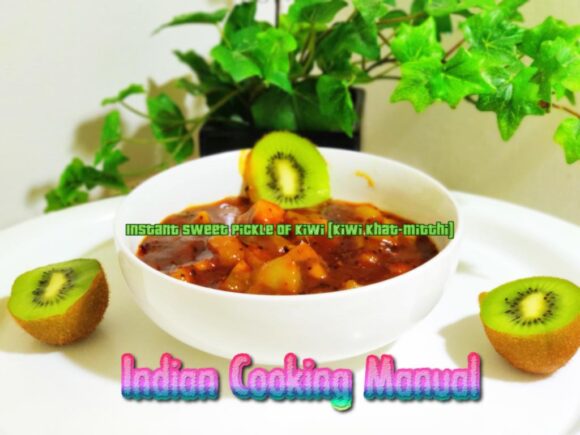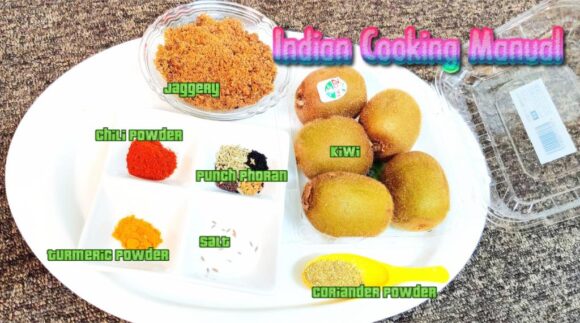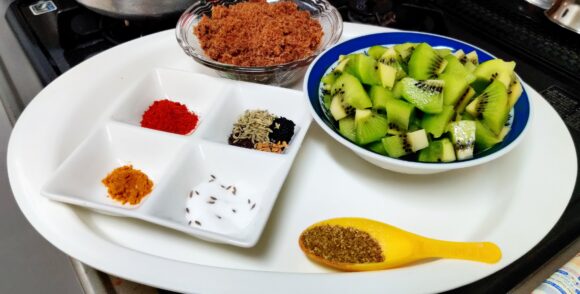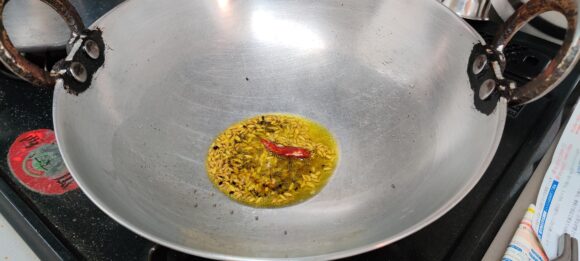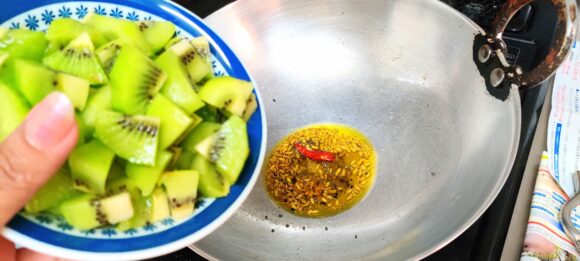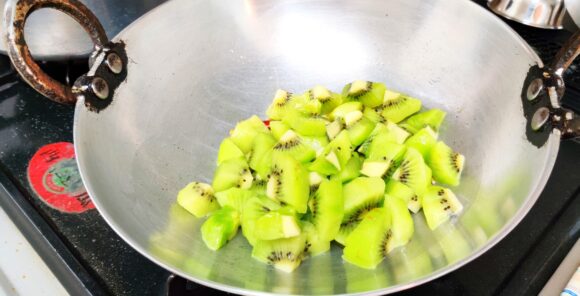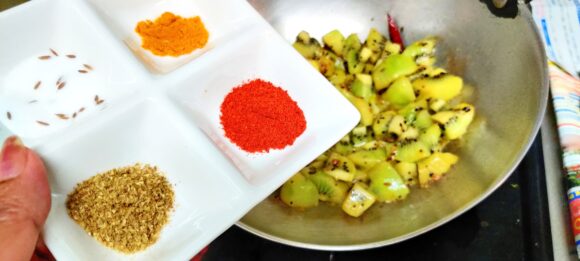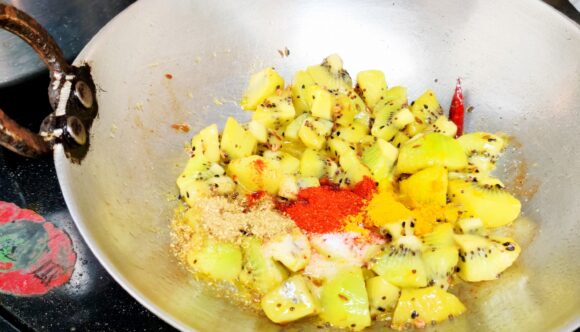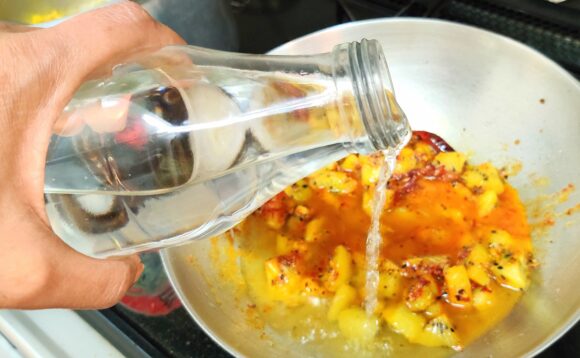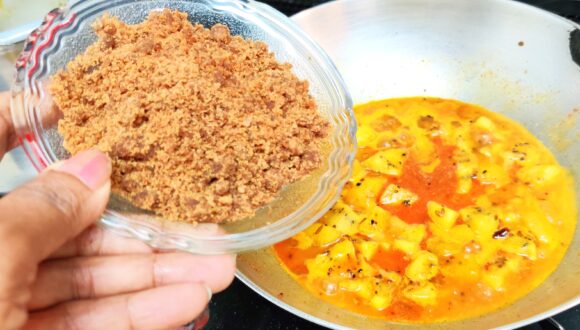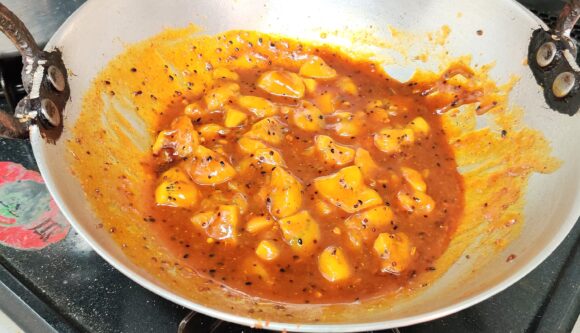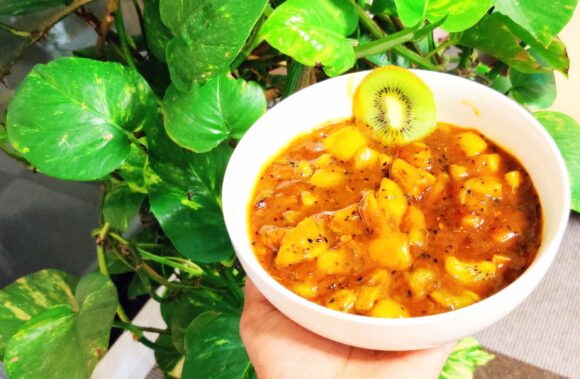 Instant Sweet Pickle of Kiwi (Kiwi Khat-mitthi) by Nag Ratna Sahu is licensed under a Creative Commons Attribution-NonCommercial-ShareAlike 4.0 International License.