Servings: 2
Preparation time: 2 minutes.
Cooking time: 12 minutes.
Total time: 14 minutes.
Beans are delicious and healthy ; the recipe "Mixed Beans in Tomato Puree" is not just looking pretty but tastes good and excellent source of protein; easy to prepare in minutes, can be used as complete meal or side dish too.
The ingredients which I used in the recipe are combination of mixed canned beans and canned tomato puree, which are easily available in the super market in Tokyo. I didn't use much of spices, but used olive oil which is known as healthiest oil in the world.
Ingredients:
Mixed beans: 400 gm (Tinned)
Tomato puree: 300 gm.
Onion: 1 no. (Medium size)
Spring onion: 20 gm
Cumin: ½ teaspoon
Black pepper powder: 1 teaspoon
Salt: 1 teaspoon (as per your taste)
Turmeric powder: 1 pinch
Olive oil/any cooking oil: 2 table spoon
Cherry tomato: for decoration
Garlic: 2-3 clove
Preparation:
Wash the beans in strainer, keep aside.
Chop onion, garlic and spring onion into small pieces, keep aside.
Method:
Take a nonstick fry pan or heavy bottom pan, heat oil till it begins to smoke, add cumin, sputter for few seconds, add chopped onion and garlic, stir fry for couple of minutes or till it becomes translucent.
Add tomato puree, and fry on medium flame till it gets messy appearance (3-4 minutes), add salt and turmeric powder, stir it and cook on lower flame for few seconds, add washed beans and a cup of water, stir and cover it, lower the flame and continue to cook for 3-4 minutes.
Add black pepper powder, put off the flame. "Mixed Beans in Tomato Puree" is ready to be served; serve with any Indian bread/any type of bread.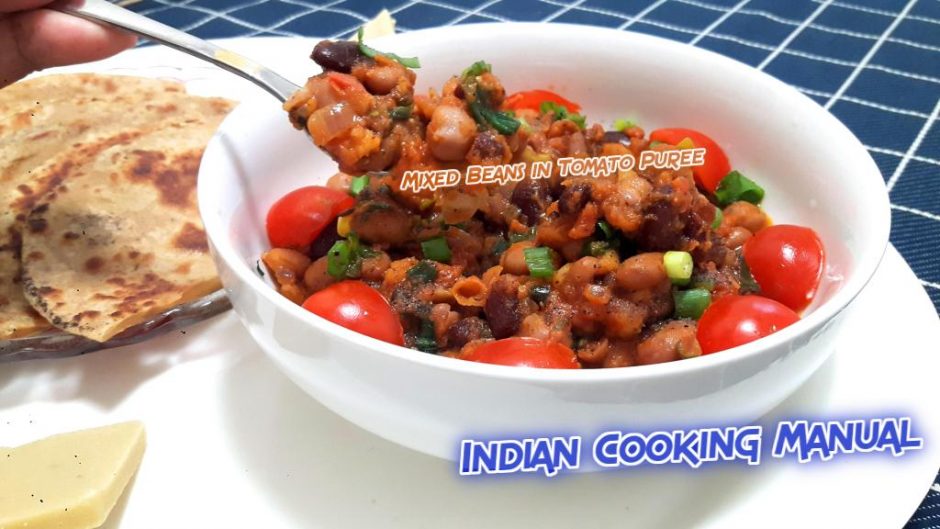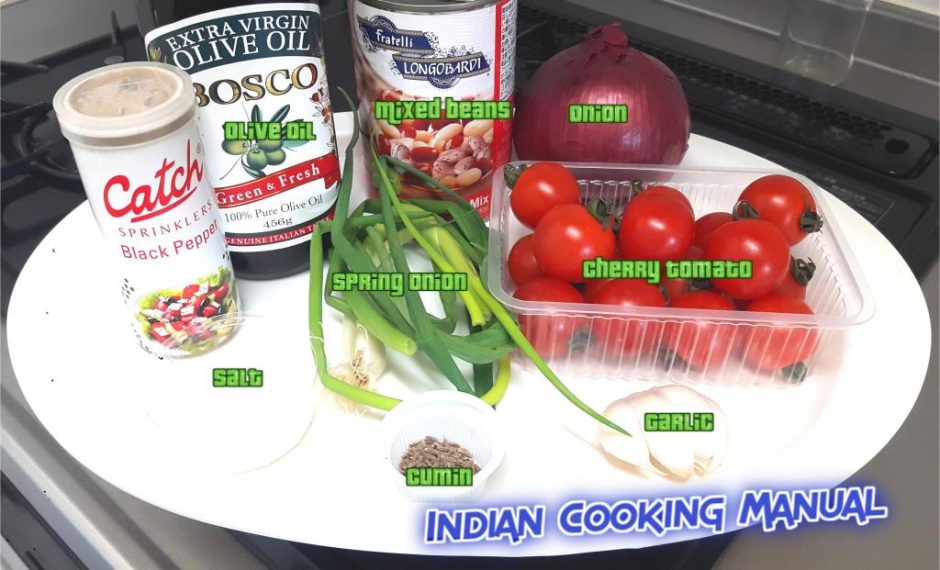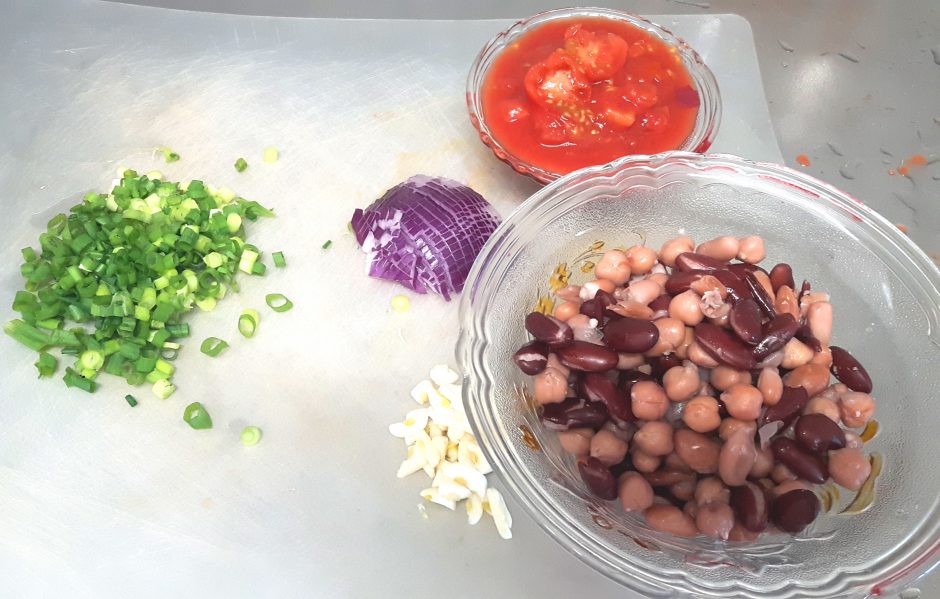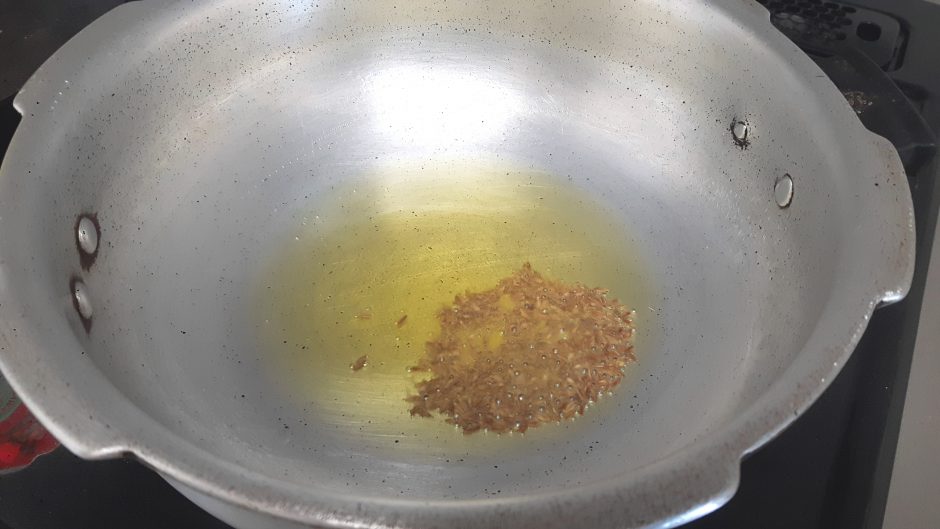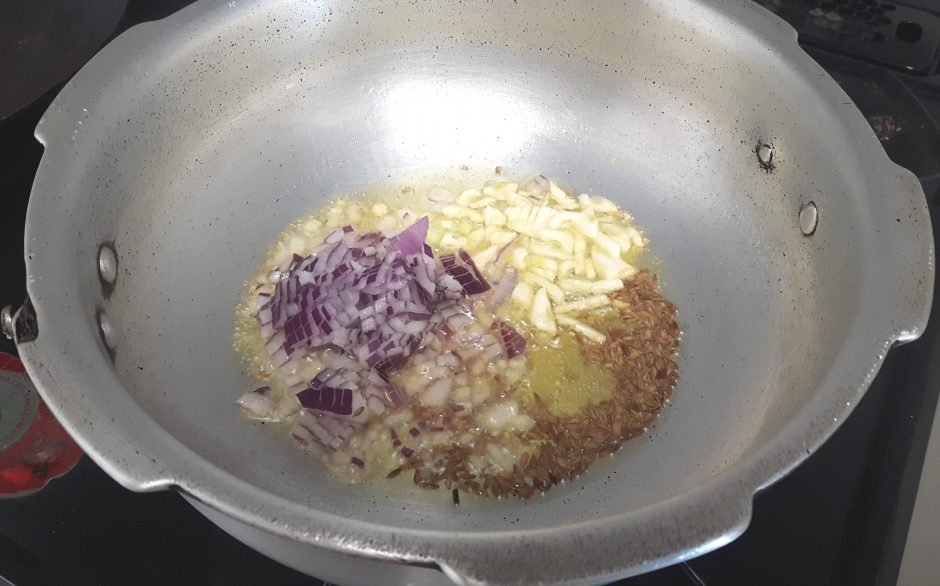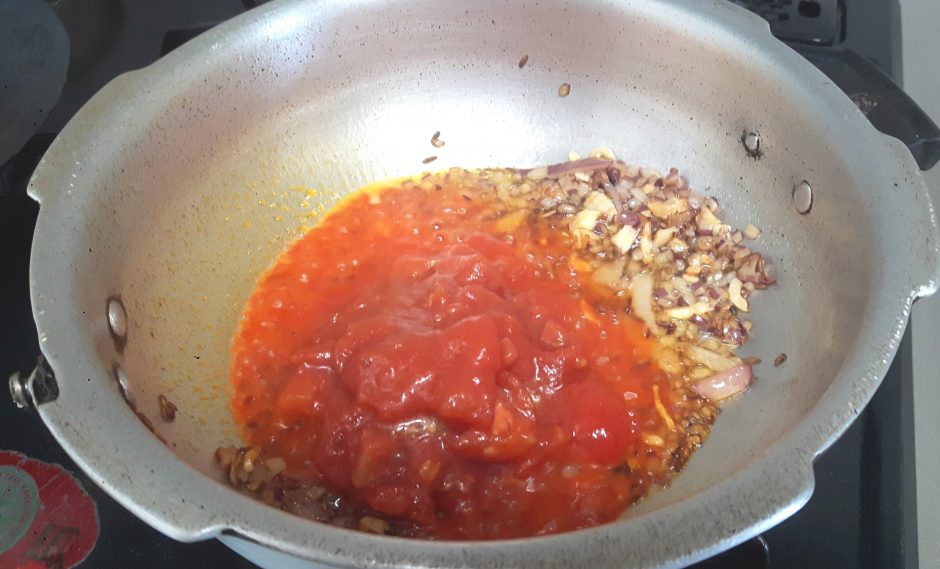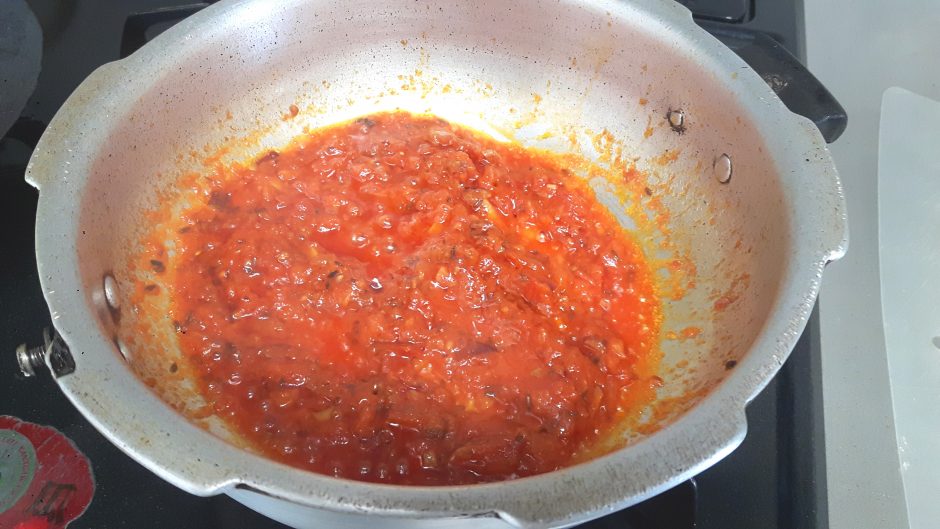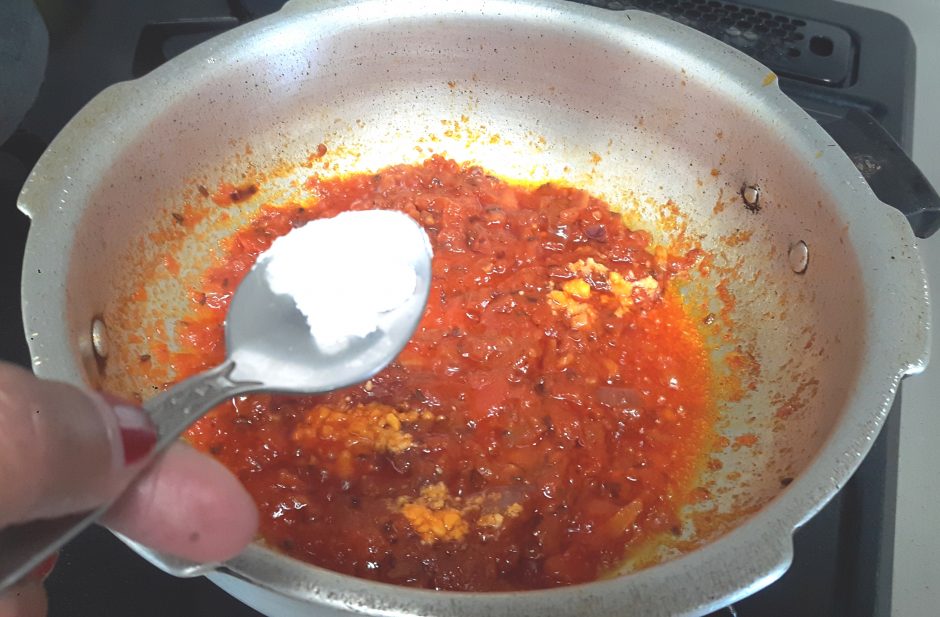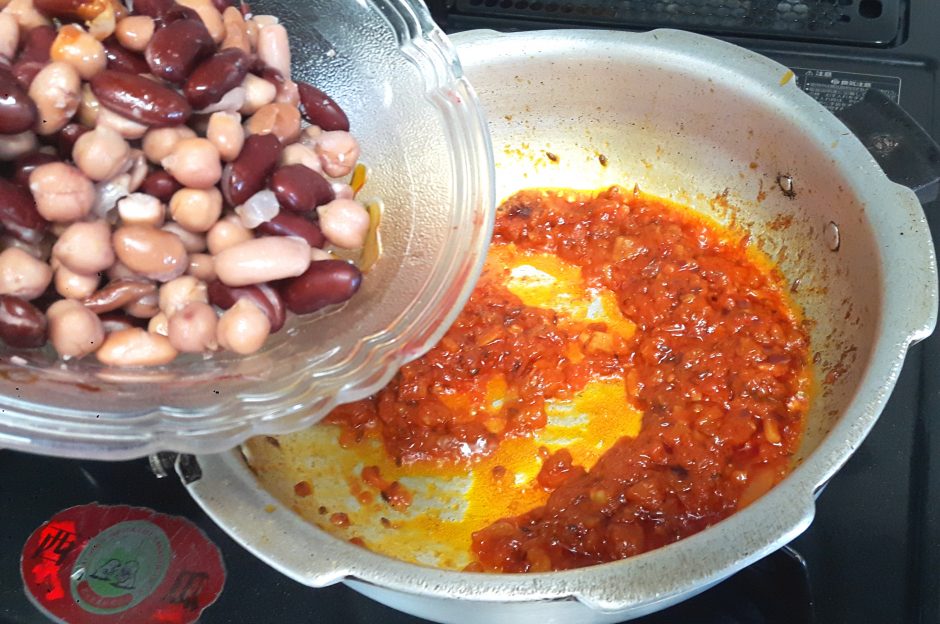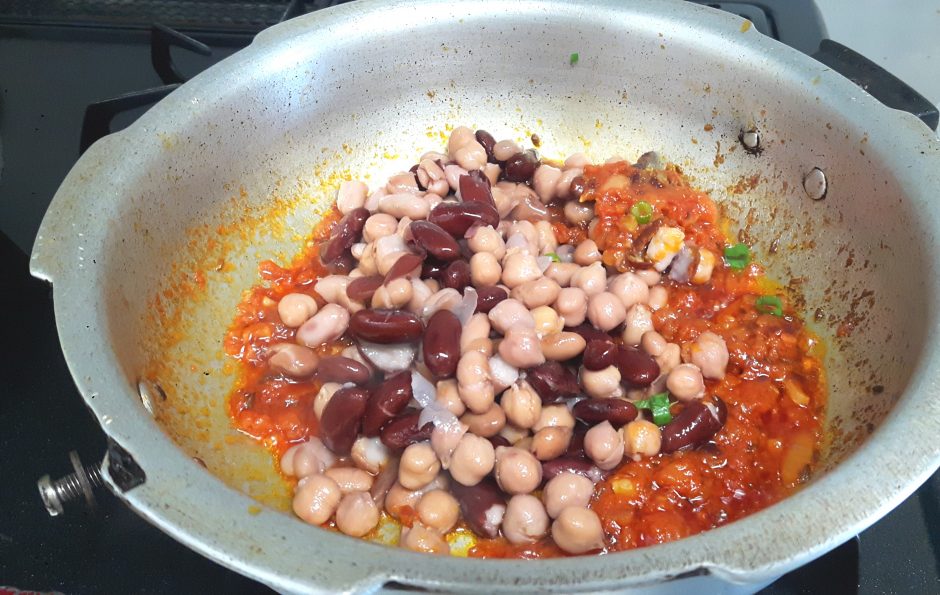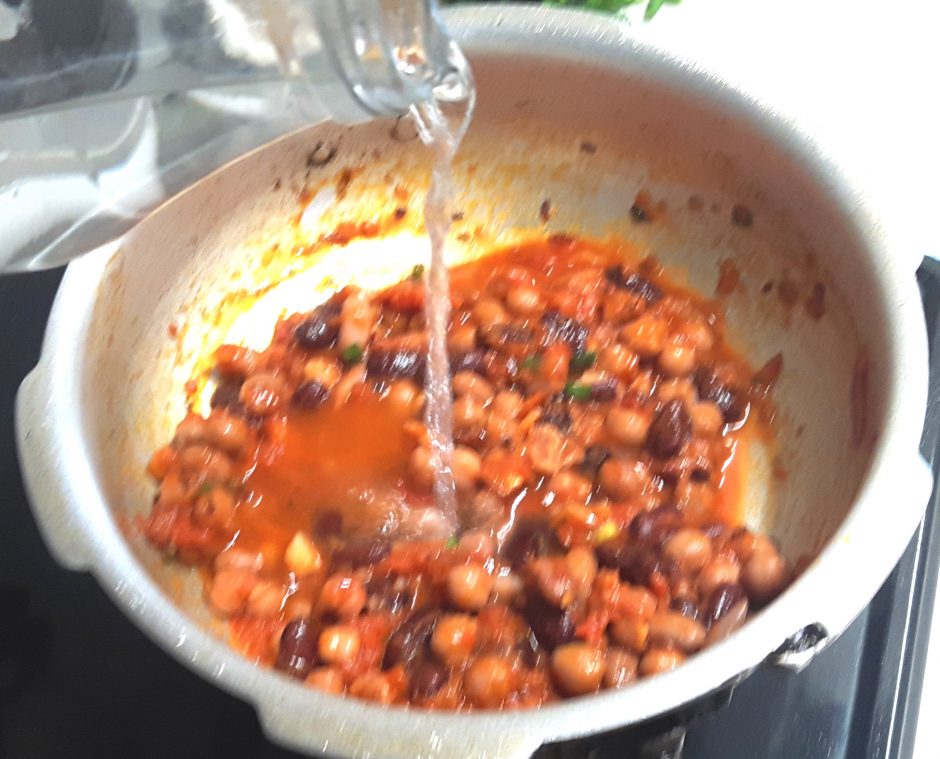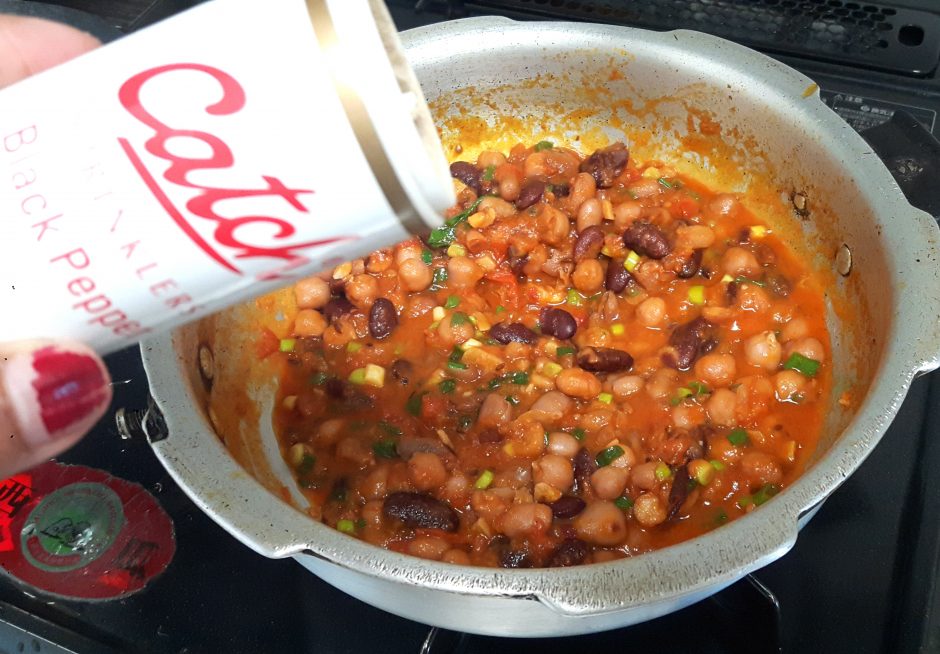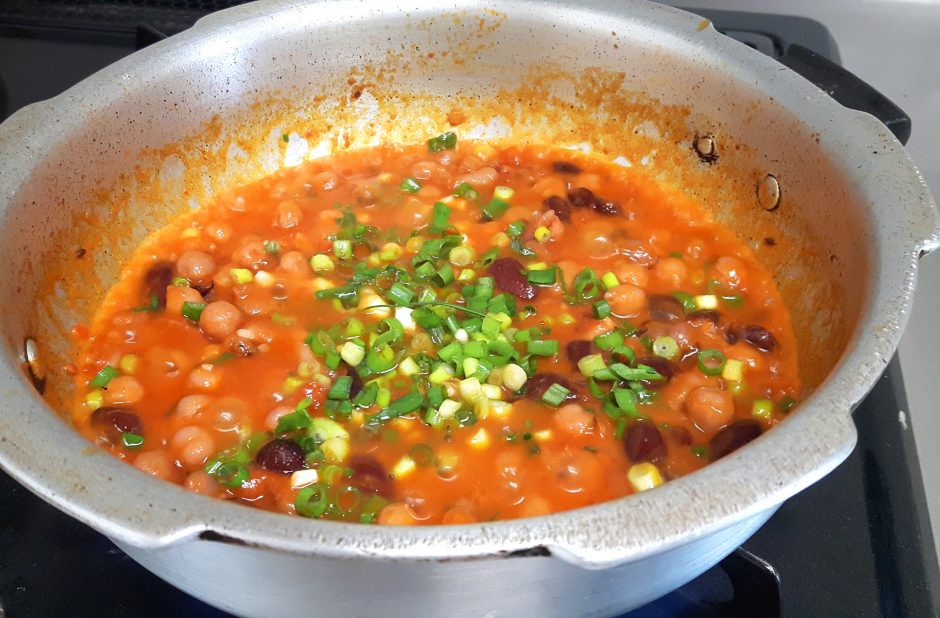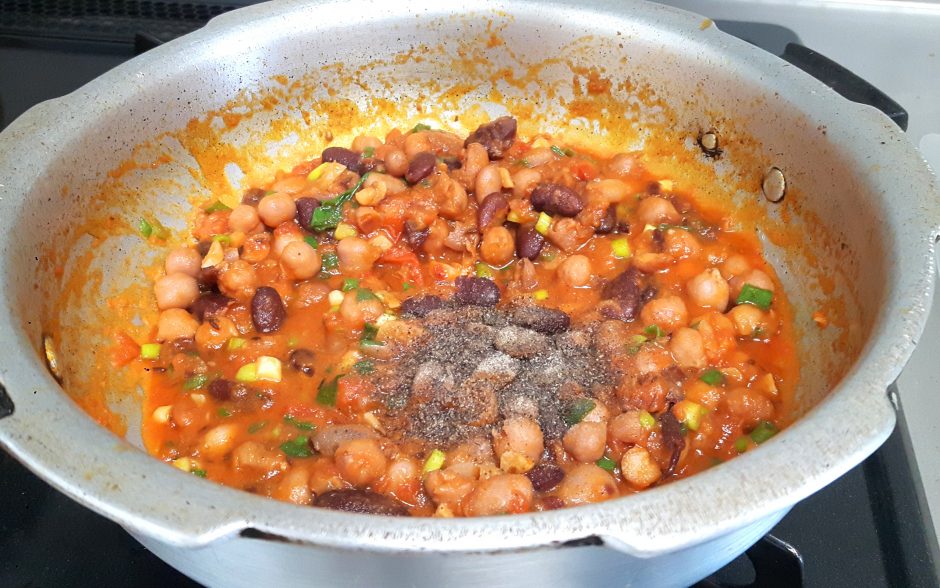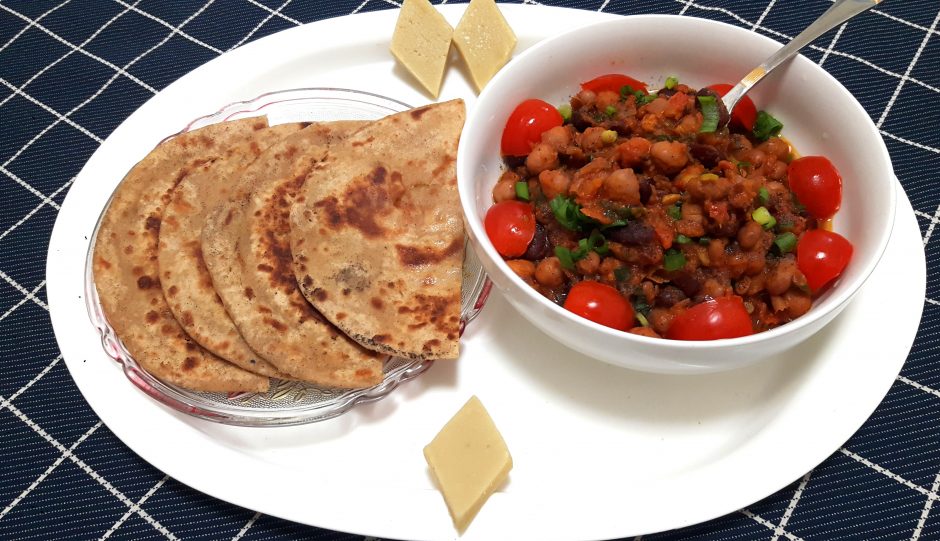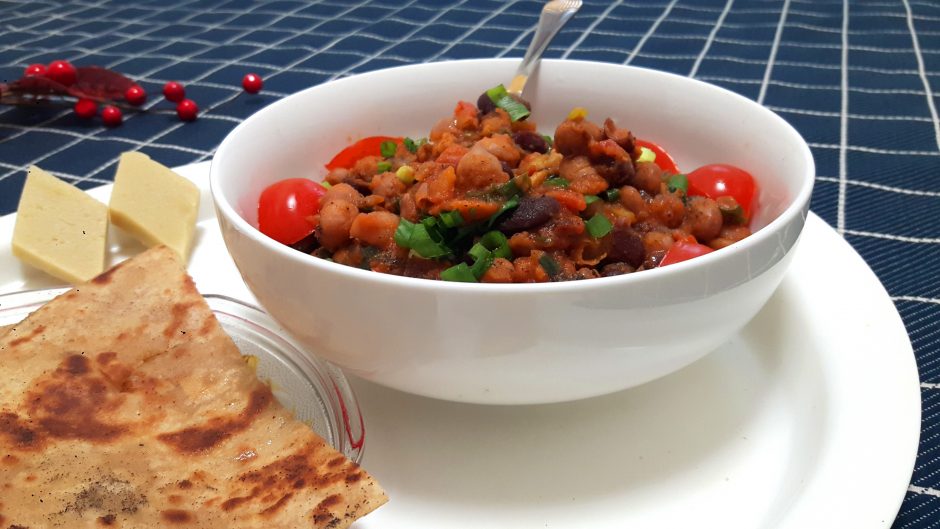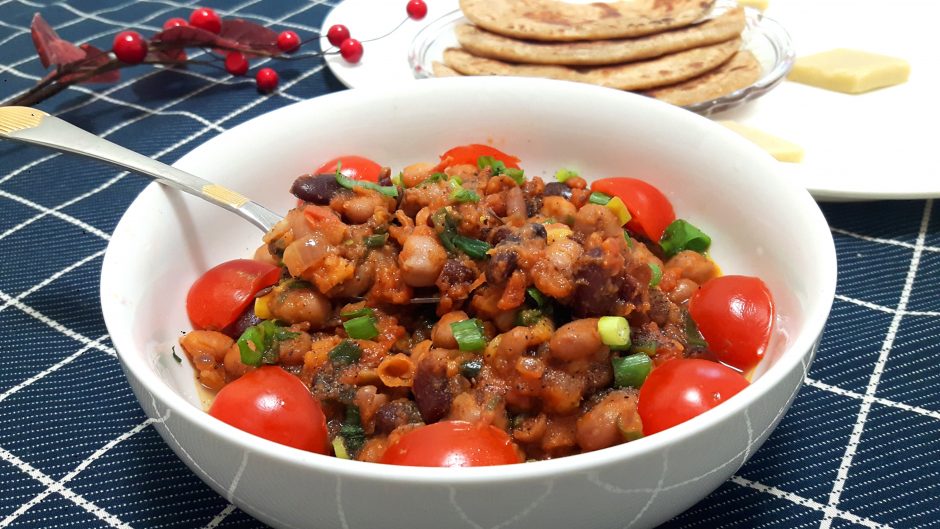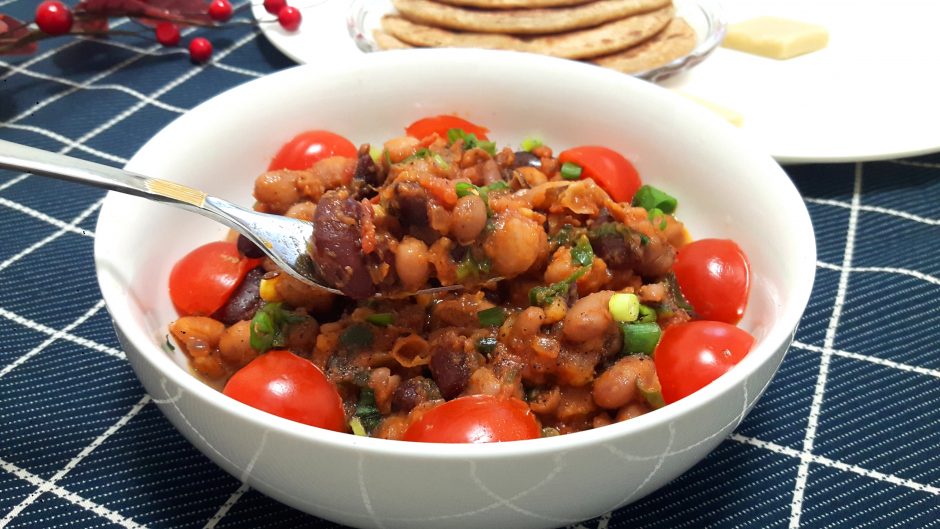 Mixed Beans in Tomato Puree by Nag Ratna Sahu is licensed under a Creative Commons Attribution-NonCommercial-ShareAlike 4.0 International License.