Servings: 2-3
Boiling time: 7 minutes.
Preparation time: 10 minutes.
Frying time: 2-3 minutes.
Total time: 20 minutes.
According to recent research carbohydrates with healthy fat can reduce the risk of diabetes. Healthy oil such as olive oil, canola oil, peanut oil, sesame oil and corn oil etc are found to have properties to lower blood sugar level and improve insulin control.
The researchers say that such small changes in food habits could result in more than 30% reduction in the risk of diabetes.
So, why don't you try these raw banana paneer cutlets? To be followed by coffee/tea.
Ingredients:
Raw banana: 2 no.
Paneer: 100 gm.
Onion: small 1 no.
Garlic paste: 3-4 flakes
Ginger: 2" piece
Coriander leaves: 50 gm
Salt: 1 teaspoon
Green chili: 2 no. (Chopped)
Kalongi (onion seed): ½ teaspoon
Cumin: ½ teaspoon
Chat masala powder: ½ teaspoon
Mustard oil /cooking oil: for frying
Preparation:
Chop the onion, ginger, green chili and garlic into small pieces. Keep aside.
Boil the raw banana into the pressure cooker to full cooking pressure, reduce the fame for two minutes, put off the flame; allow it to cool.
Take out boiled banana, peel off and grate them to make batter, add all ingredients (paneer, salt, Chopped green chili, onion, ginger, garlic, Kalongi, chat masala powder and Garam masala powder) and mix well.
Divide this batter into 8-10 parts. Make shape with help of mold as shown in photo, now raw cutlet is ready to fry. Keep aside.
Method:
For frying cutlet:
Take fry pan, put oil. Let oil to smoke. Pour a drop of batter into the oil, if batter comes up, it means right temperature of oil otherwise wait for a while and test again.
After getting right temperature of oil, Deep fry the cutlets on medium flame for couple of minutes or till golden brown, raw banana paneer cutlet is ready to serve at tea time.

Raw banana paneer cutlet

Ingredients

boiled banana

grate them to make batter

add all ingredients

batter

raw cutlet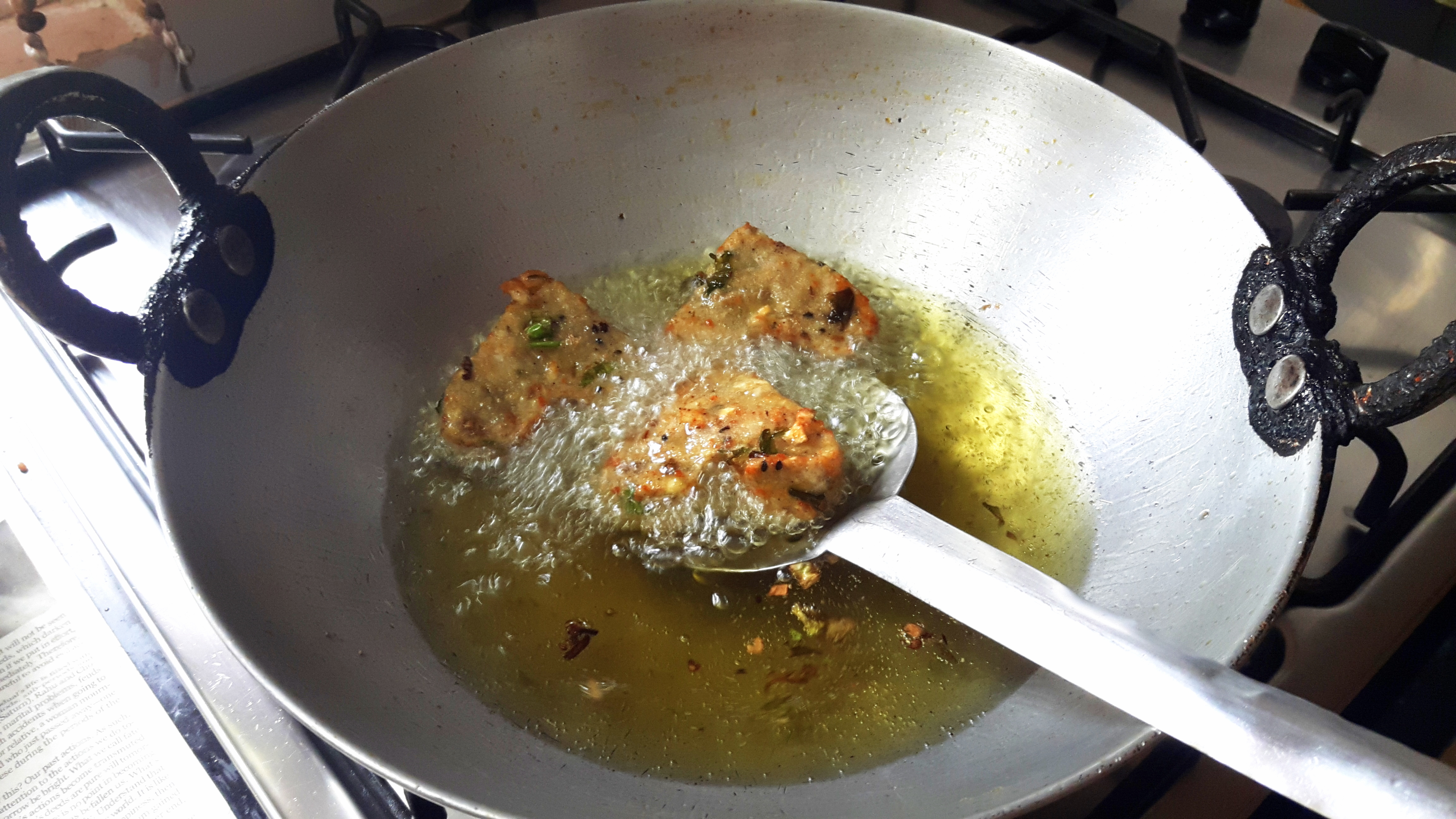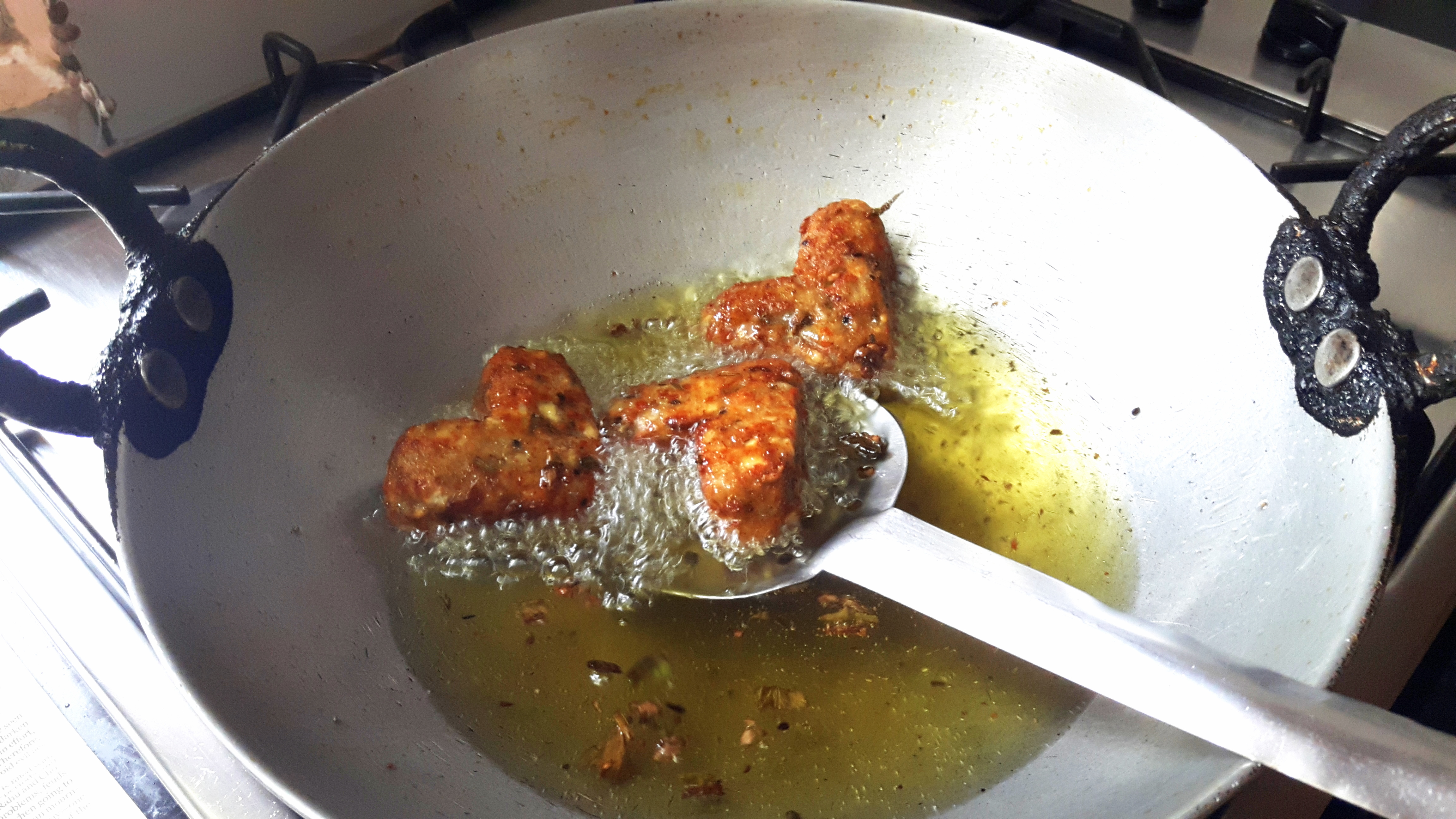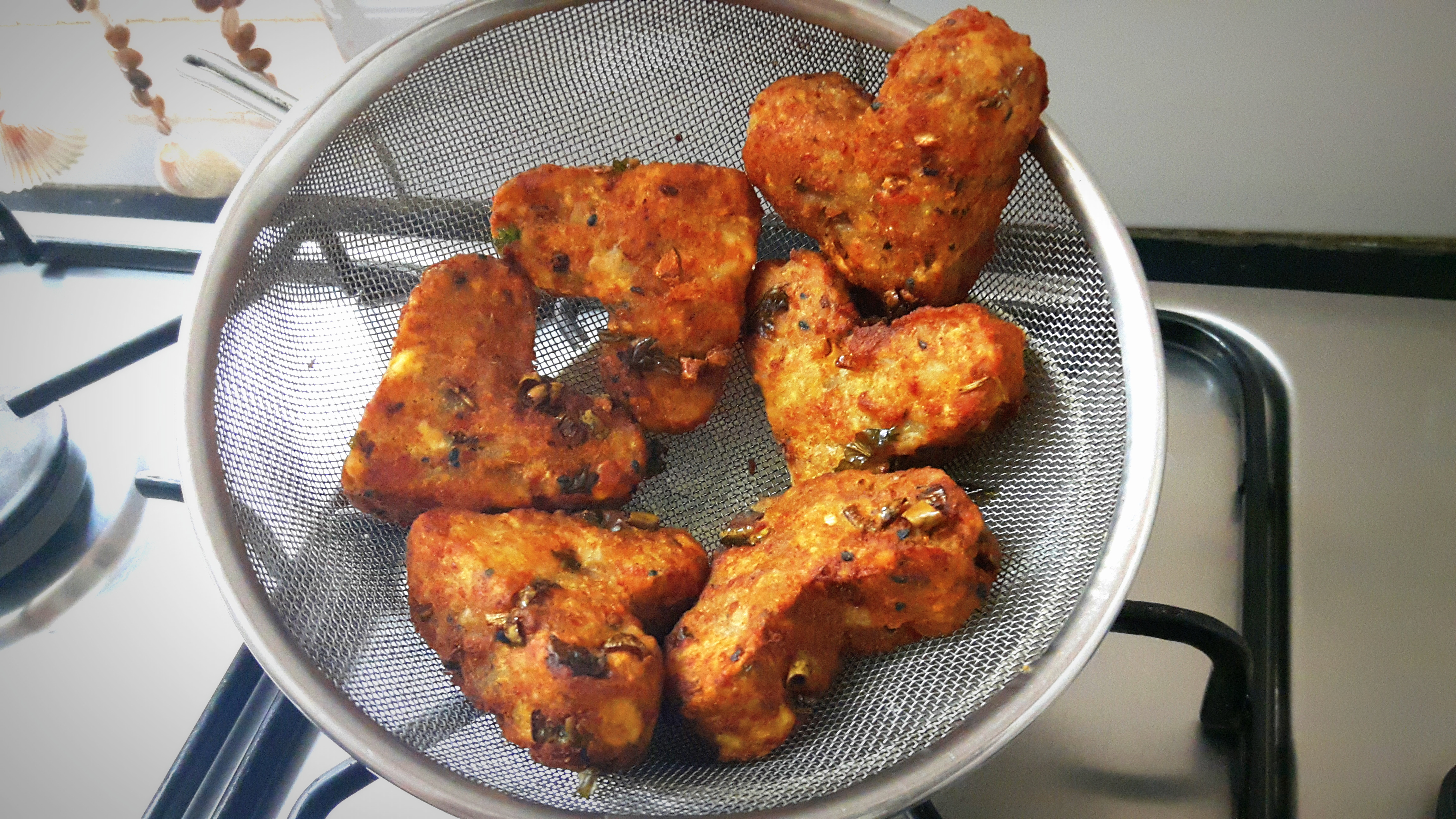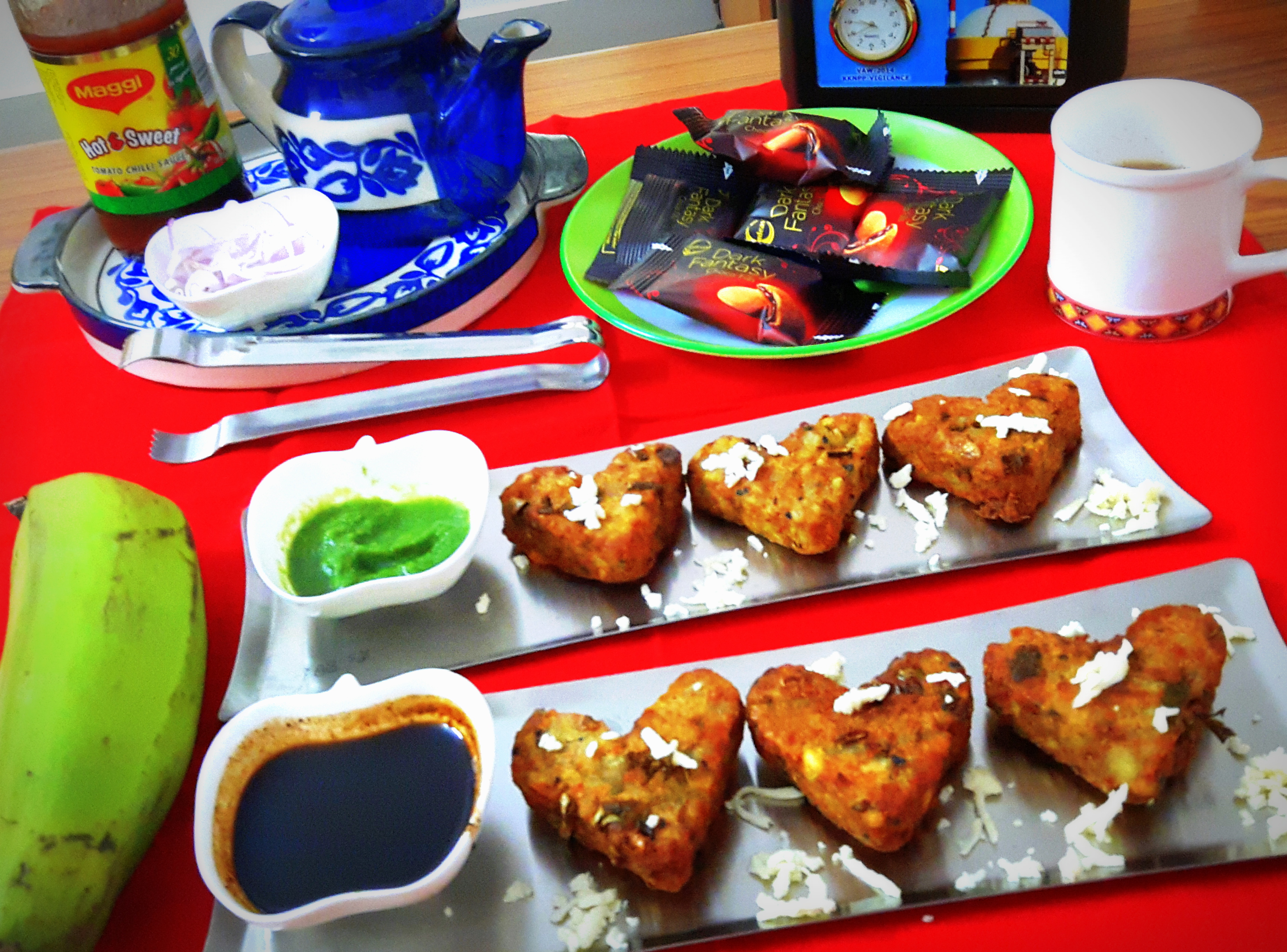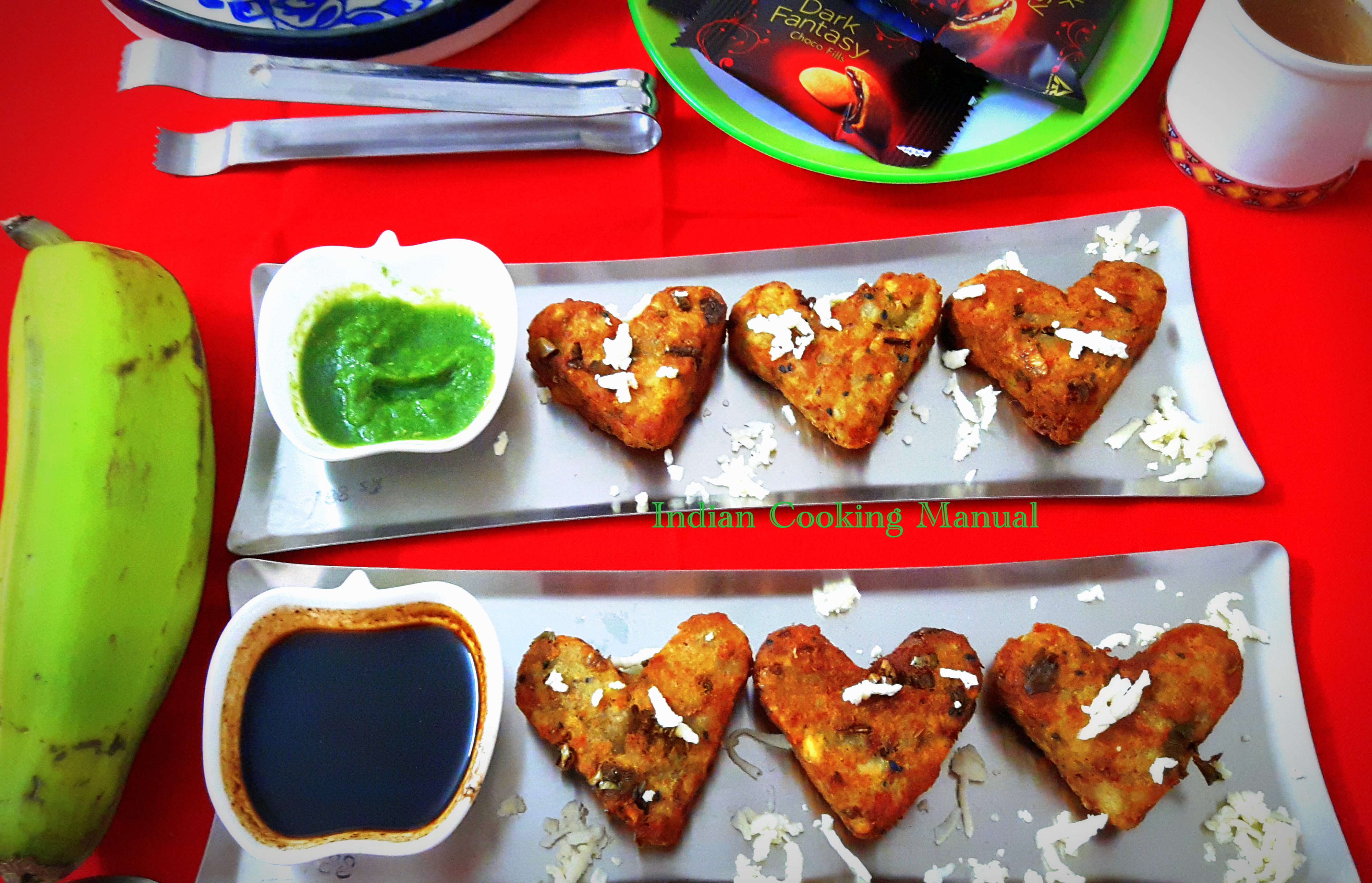 Raw banana paneer cutlet by Nag Ratna Sahu is licensed under a Creative Commons Attribution-NonCommercial-ShareAlike 4.0 International License.