Servings: 4
Preparation time: 7 minutes.
Frying time: 5+4 minutes.
Total time: 16 minutes.
In my opinion 'Roman cauliflower/ Romanesco Broccoli' is better than cauliflower and broccoli in looks as well as in taste too. The beautiful spiral florets of the vegetable fascinated me and made crazy to prepare fritters (Pakoda); although you can prepare a number of dishes from this vegetable, but the fritters are fritters…awesome in taste…the mild , sweet and nutty flavor…followed by English tea.
Ingredients:
Romanesco Broccoli: 1 no. (500 gm)
Mustard oil /cooking oil: for frying
Garlic paste: 1 teaspoon (optional, if you don't eat garlic, use asafoetida)
Salt: one teaspoon
Turmeric powder: ½ teaspoon
Chili powder: 1 teaspoon
Chat masala: ½ teaspoon
Ajwain (carom seeds): half teaspoon
Kalongi (onion seed): ¼ teaspoons
Besan (gram flour): one cup
Rice flour: 2 tablespoon
Water: one cup
Meetha soda (Soda-bicarb): 1 pinch
Preparation:
Chop it into florets, (about 10-12 florets for 4 servings) keep aside.
Take a bowl. Put Besan, rice flour, salt, garlic paste, chat masala, chili powder, turmeric powder, Kalongi, ajawine and Meetha soda, put water to make a smooth batter. Keep aside.
Method:
Take heavy bottom pan, let oil to smoke; Pour a drop of batter into the oil, if batter comes up slowly, it means right temperature of oil otherwise wait for a while and test again.
After getting right temperature of oil, dip Romanesco Broccoli florets into the batter. (Either directly by hand or with the help of spoon).
Deep fry all florets on medium flame, slowly they start to come up then only turn over the Pakoda; fry till it becomes golden in color (about 4-5 minutes). Take it out from oil, when it is warm; by using frying spatula or bowl slightly press the fried florets.
Again dip; slightly pressed fried florets into the batter. (Either directly by hand or with the help of spoon), Refry them until golden brown in color (about 3-4 minutes); dry out on the kitchen towel.
Mouth watering "Romanesco Broccoli Pakoda (Broccoflower Fritters)" is ready to be served.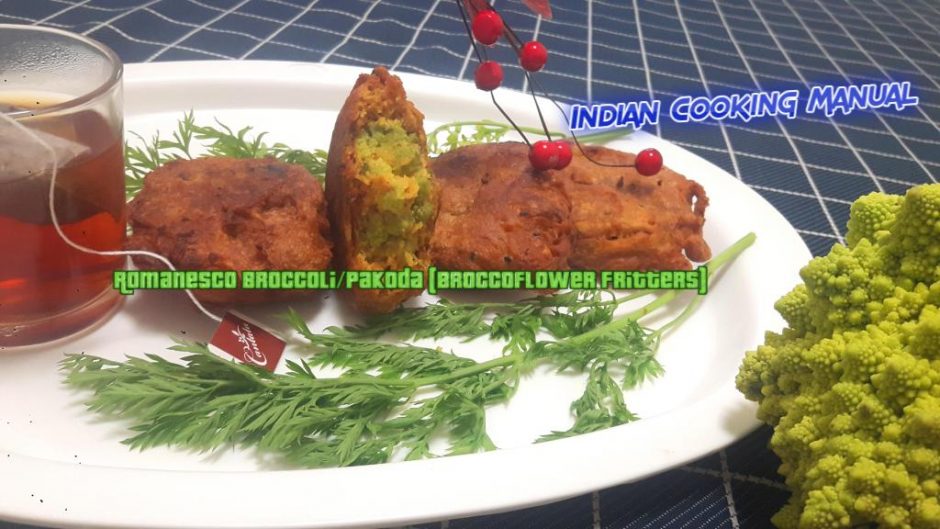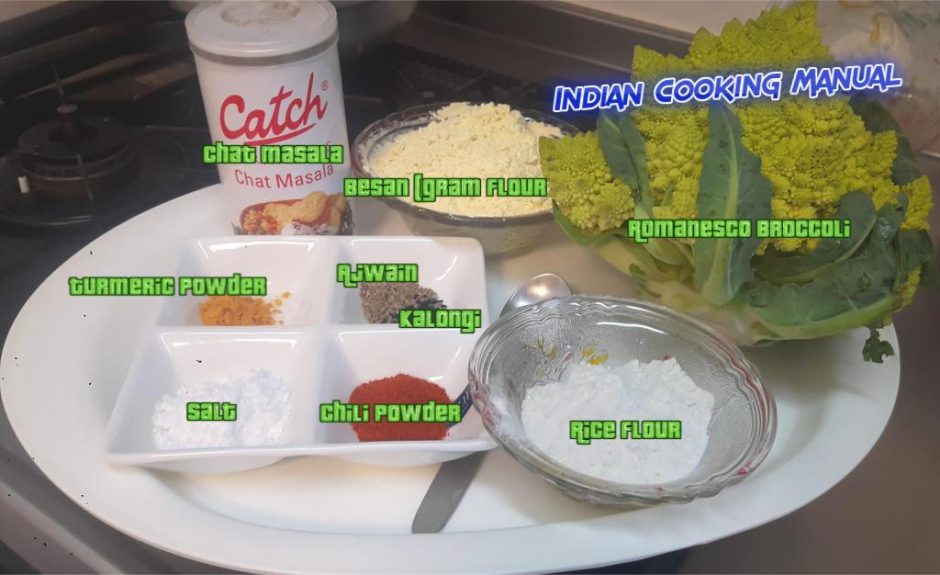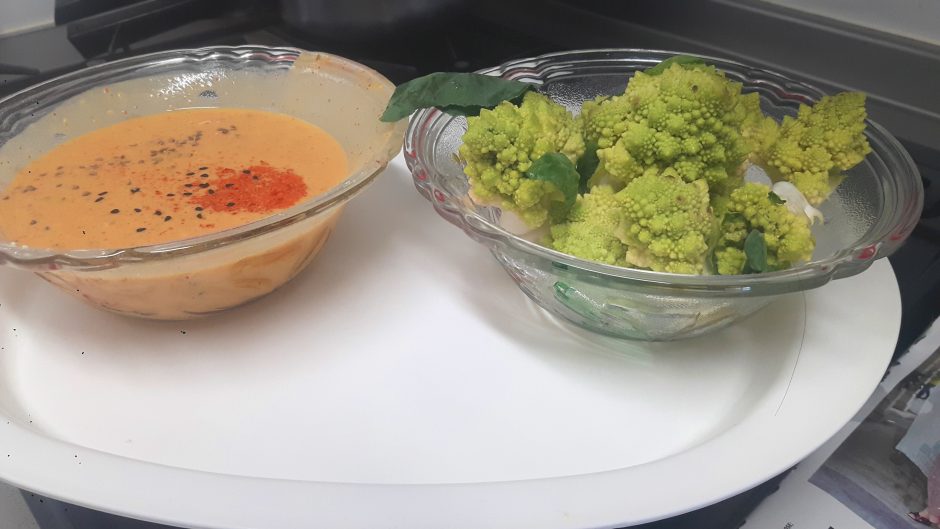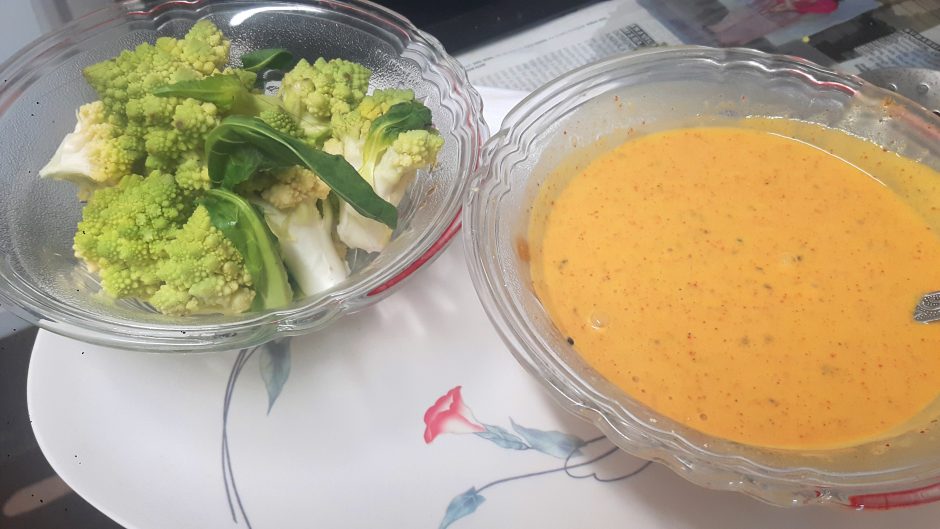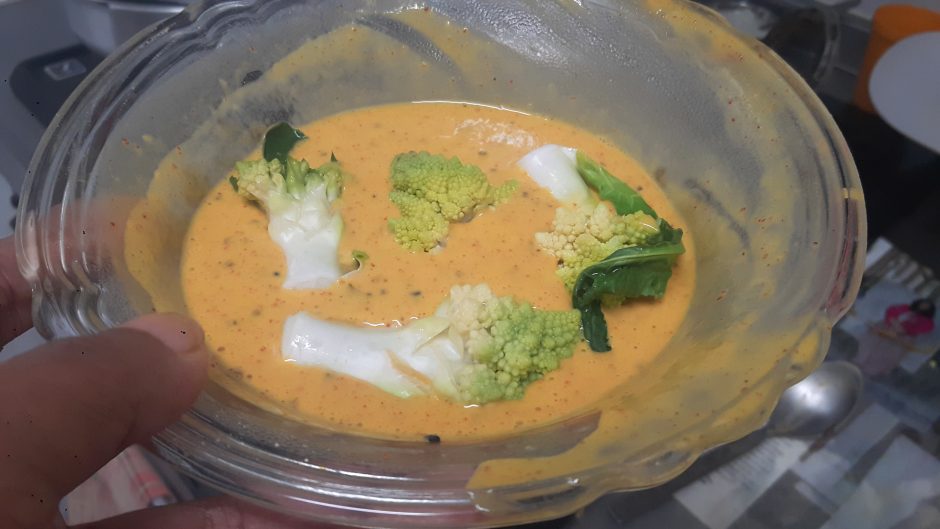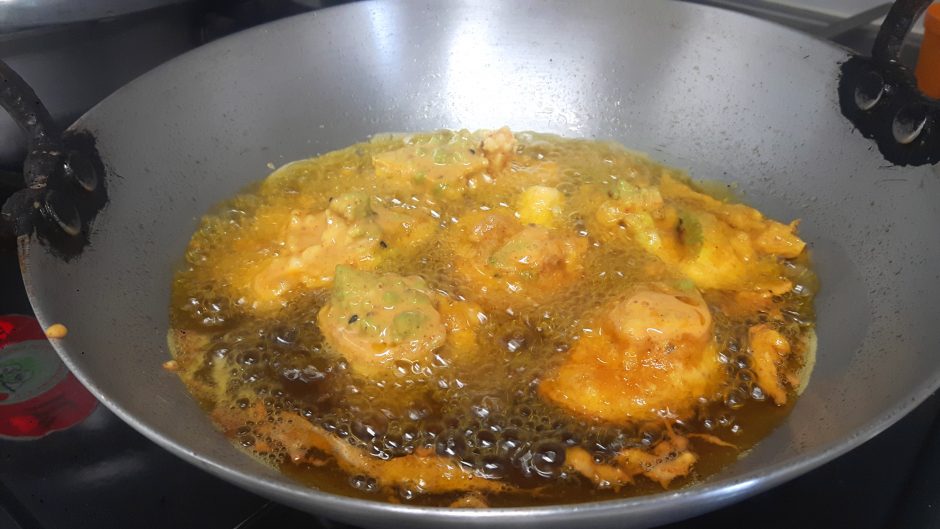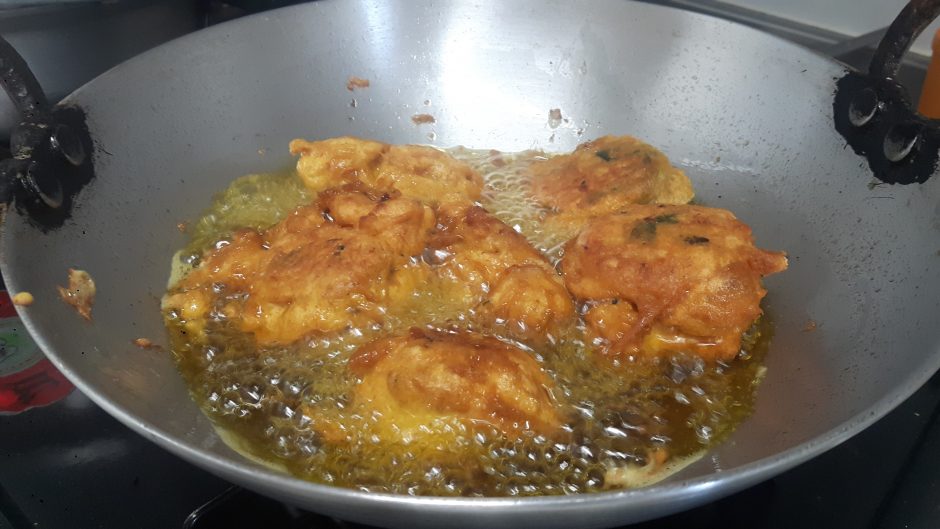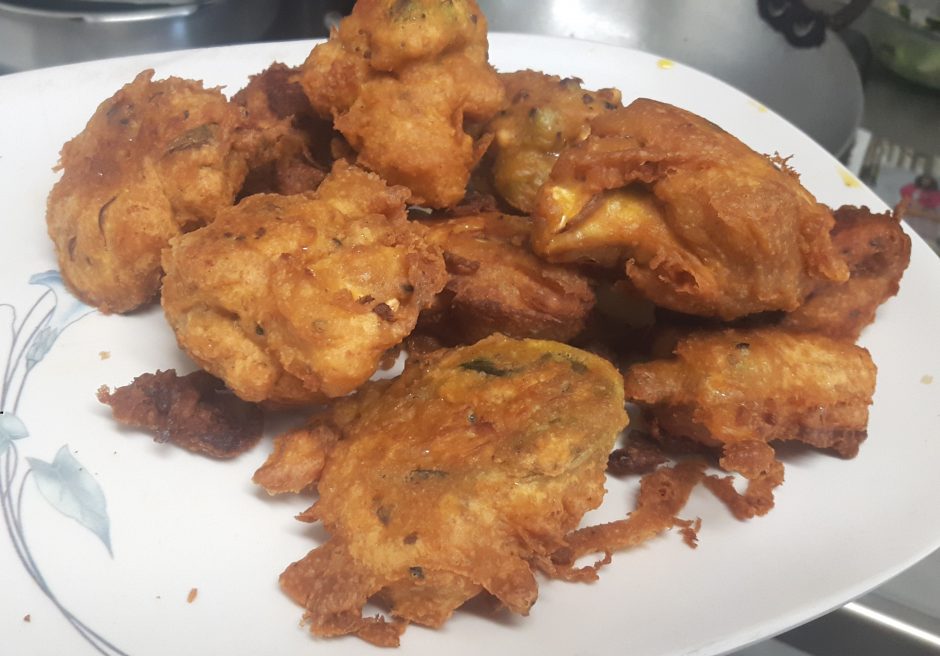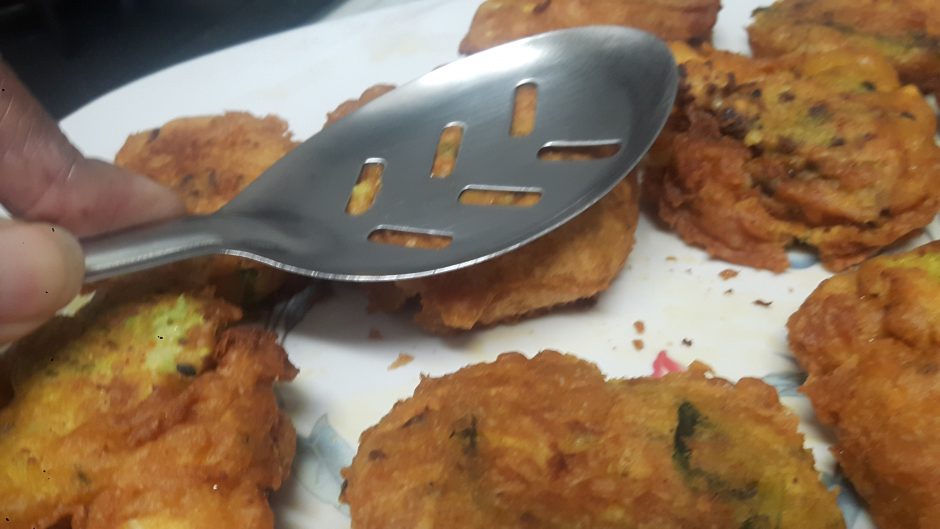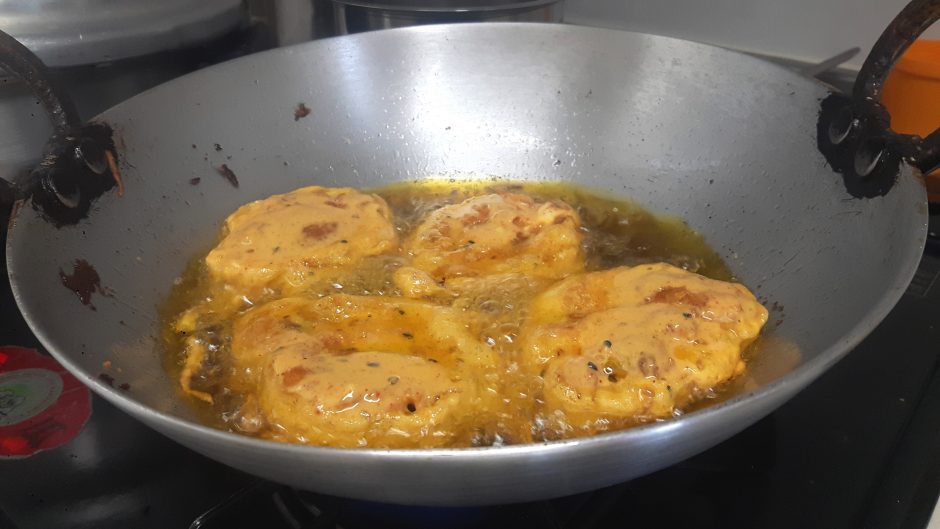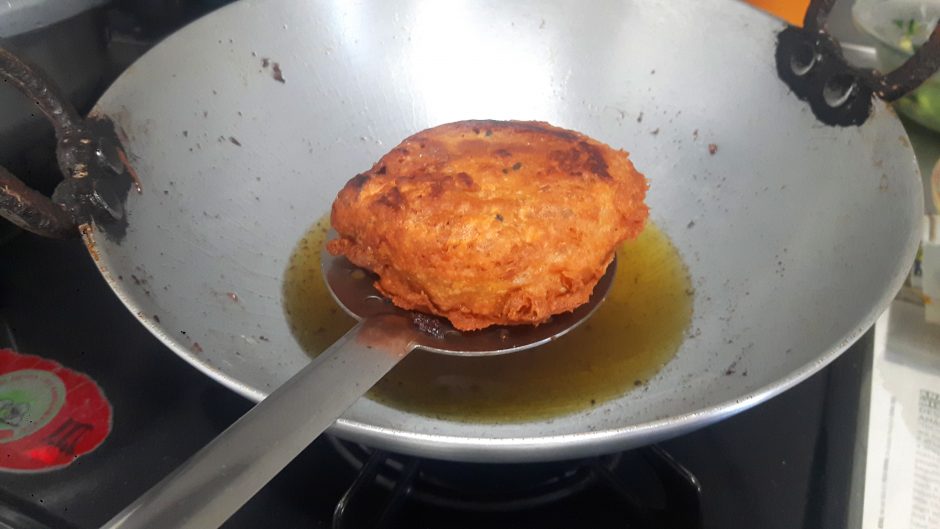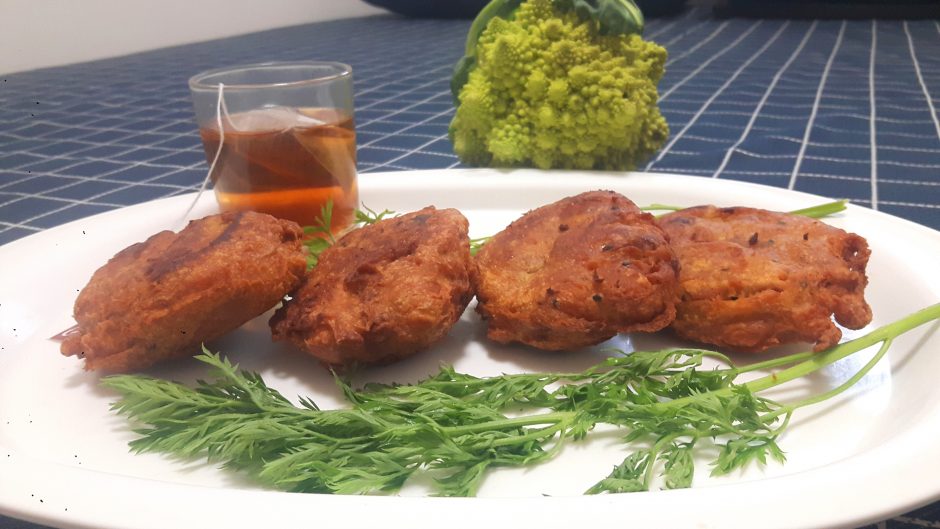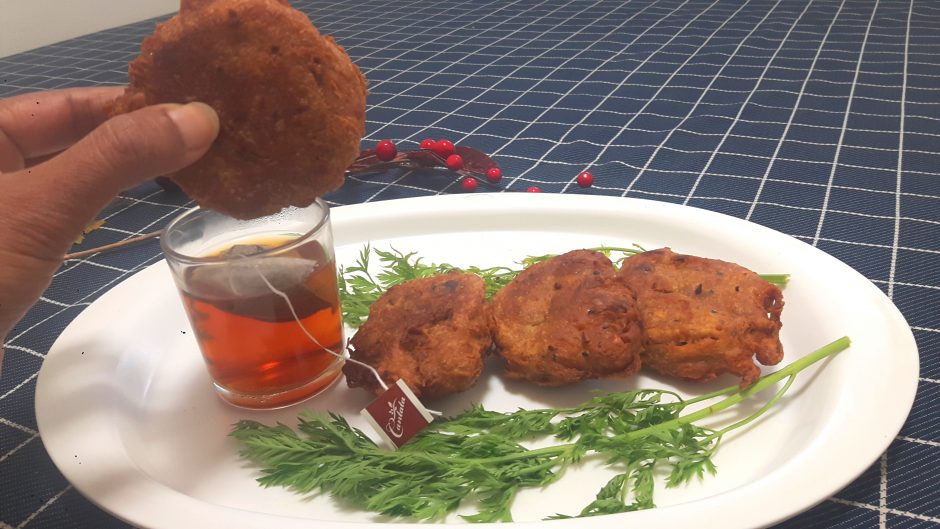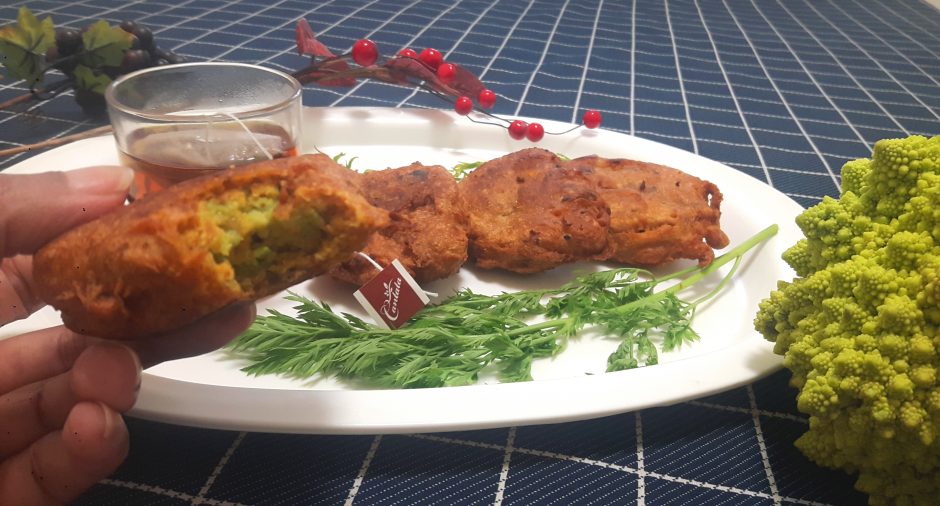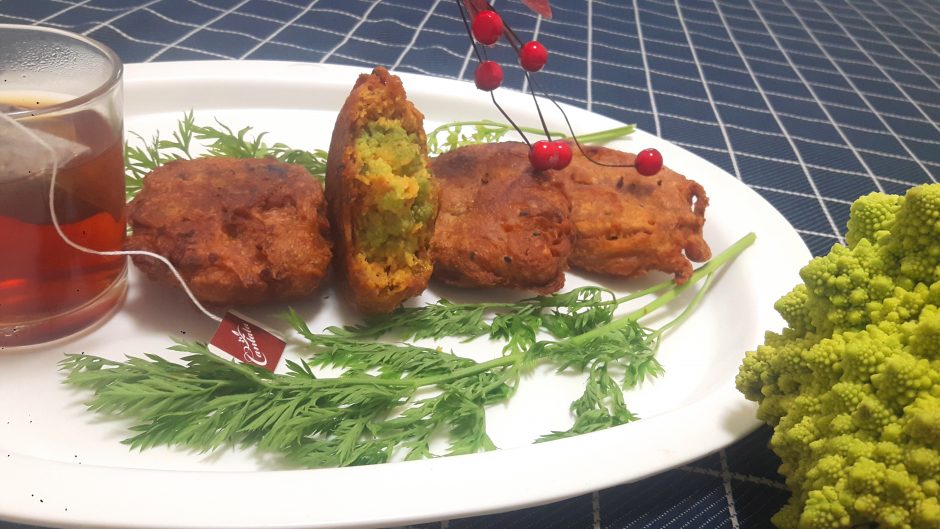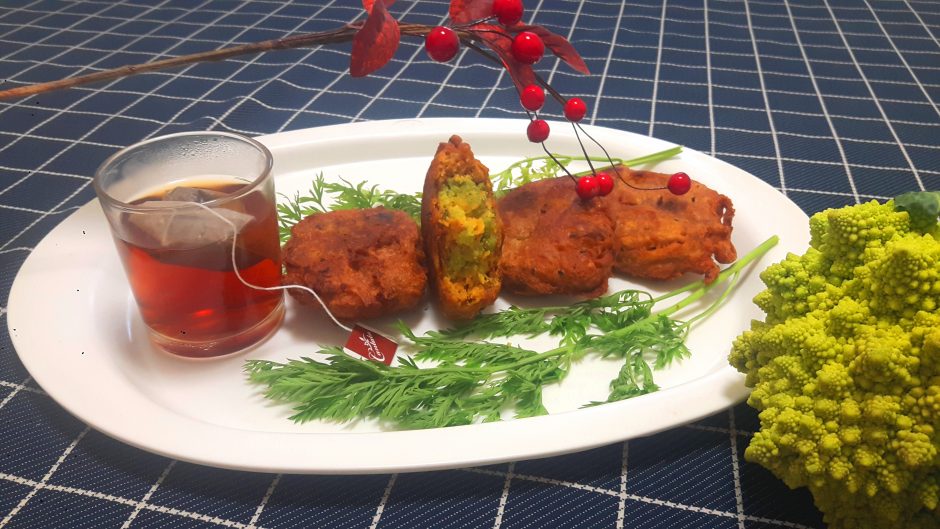 Romanesco Broccoli/cauliflower Pakoda (Broccoflower Fritters) by Nag Ratna Sahu is licensed under a Creative Commons Attribution-NonCommercial-ShareAlike 4.0 International License.