Servings: 2
Preparation time: 4 minutes.
Grill time: 1 minutes(each side).
Total time: 7 minutes.
It is very difficult to predict when and what kids would like to eat, someday a particular dish they eat with lots of enthusiasm on the other day they reject the same. This is the reason behind mothers use to buy stylish and fancy plates for plating the food at the same time they try to prepare varieties of recipes and always busy to find the recipe of  their children taste. So do try this recipe, it is not only delicious but healthy too and definitely going to be liked by your kids.
Delectable, nutritious and healthy recipe for your kids, you can prepare it daily with variation by changing the dry fruits used… great breakfast…
Ingredients:
Bread slices: 4 no.
Black raisin (kismis): 4 tablespoon
Honey: 2-3 tablespoon
Hung curd: 4-5 tablespoon (~about 300 gm curd/ yogurt)
Green cardamom: 4-5 no.
Vanilla essence (optional): ½ teaspoon
Preparation:
Put the strainer on the mixing bowl; pour the curd on this strainer, and place this into the refrigerator for 6-8 hours, so that all the liquid from curd gets drained. Now thick curd (hung curd) is ready .keep aside.
Grind green cardamom coarsely into mortar and pestle, keep aside.
Take a mixing bowl, put curd, honey, cardamom powder and vanilla essence; mix and keep aside.
Remove the edges of bread slices by knife, keep aside.
Method:
Grill the toast for about one minute each side (Depending upon how much crisp you want).
Put one tablespoon of prepared mixture of curd over toast; spread evenly, spread black raisin over the spread and again grill for a minute. Take out from grill; cut into triangle and serve… so yummy…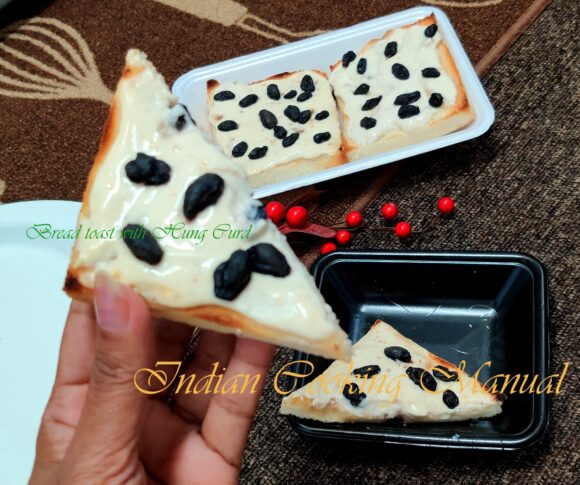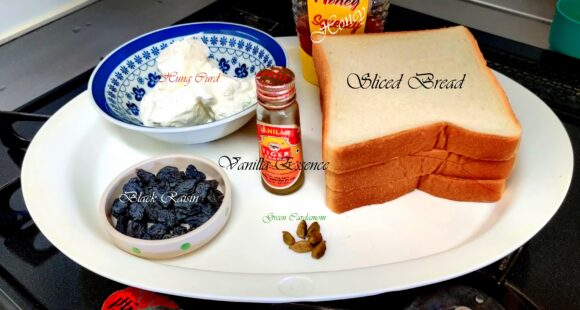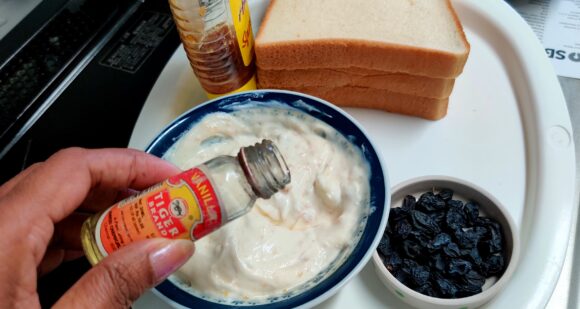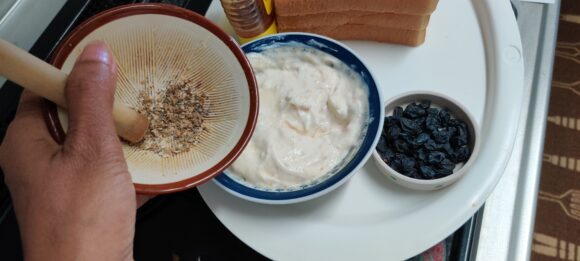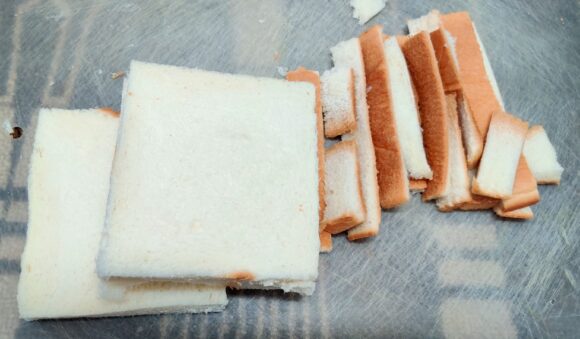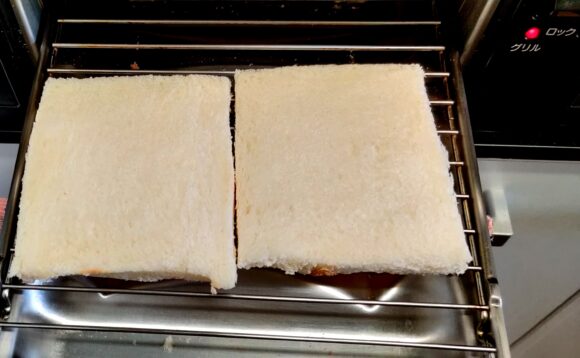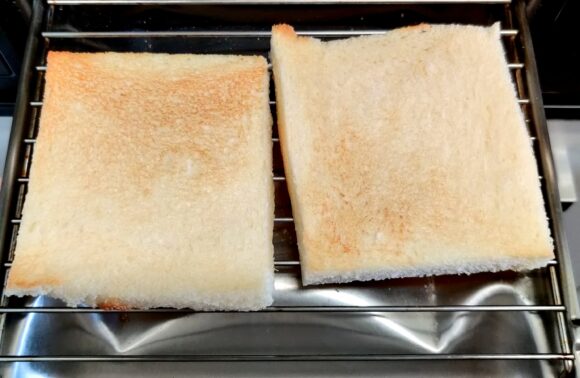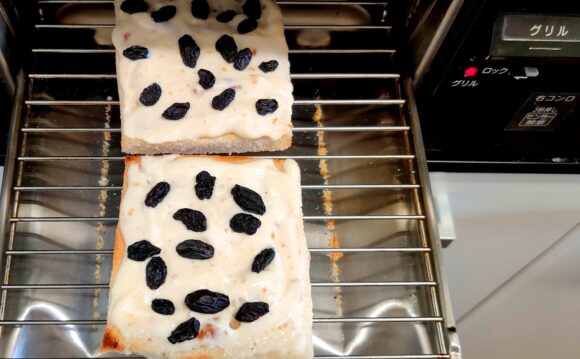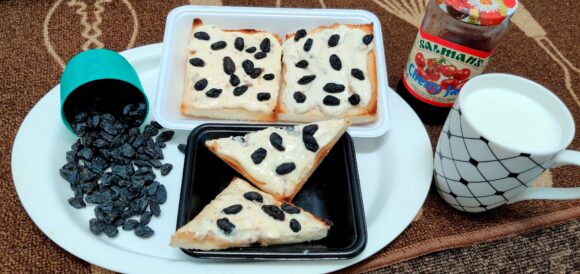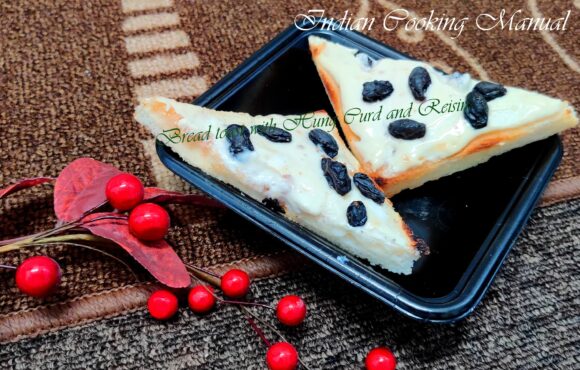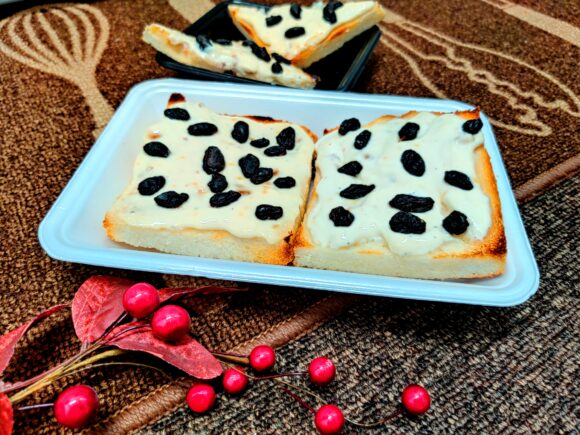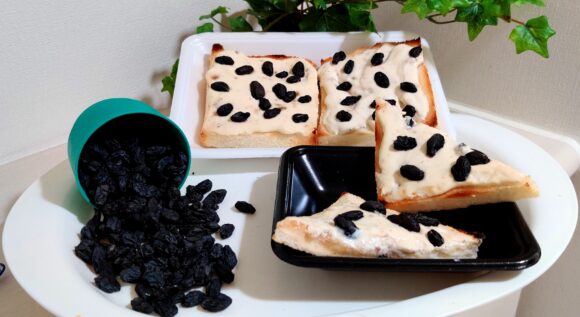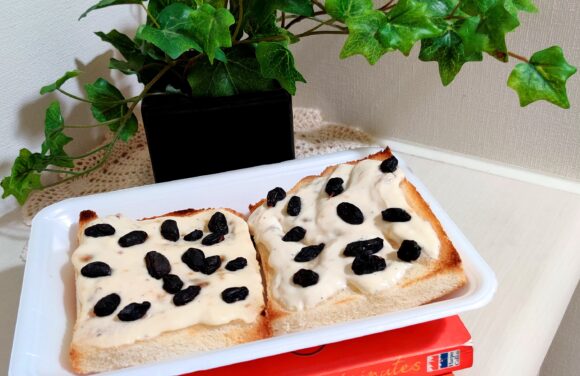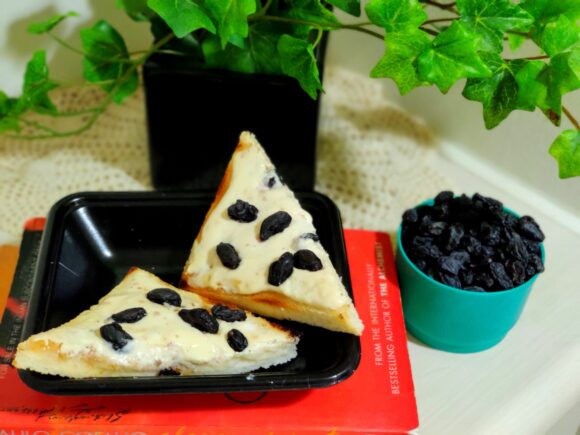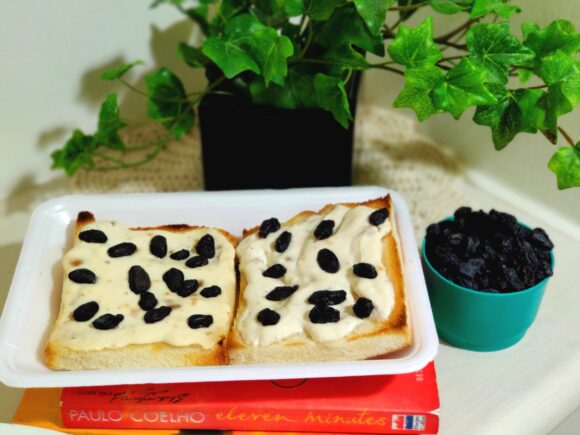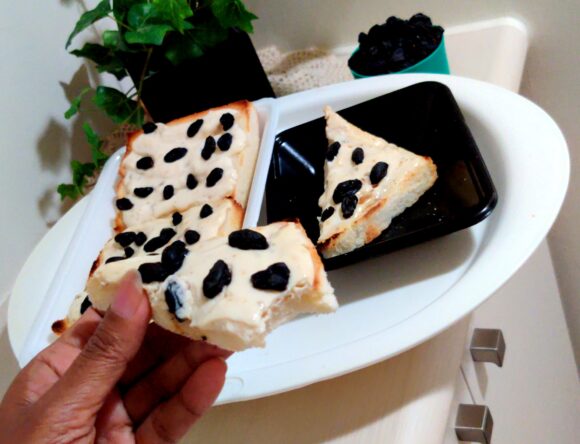 Bread Toast with Hung Curd and Black Raisin by Nag Ratna Sahu is licensed under a Creative Commons Attribution-NonCommercial-ShareAlike 4.0 International License.