Servings:
Preparation time: 10-12 minutes.
Drying time: 30 minutes in sun or over night .
Seasoning time: 3 minutes.
Total time: 15 minutes.
A side dish made with ginger, spices and lemon. Asafoetida when fried in hot oil gives special flavor. In this recipe I used sesame oil to enhance the nutty aroma of the ginger pickle.
The sesame oil is very well known oil in worldwide for its nutritional value. It comes out so tasty and delightful that whenever our friends come to visit they demand for this …
Ingredients:
Ginger: 250 gm
Lemon: 1 no.
Salt: 20 gm
Black mustard seed: ½ teaspoon
Whole red chili: 3-4 no.
Turmeric powder: ½ teaspoon
Kalongi (onion seed): ¼ teaspoon
Fenugreek seed: ¼ teaspoon
Fennel seed: 1 teaspoon
Asafoetida: 2 pinch
Mustard oil/sesame oil: 100-120 ml
Chili powder: 1 ½ teaspoon
Mustard seed (yellow): 10 gm.
Vinegar: 1 tablespoon (optional)
Preparation:
Clean and wash Ginger: Dry those with kitchen towel scrap the skin of ginger and chop longitudinally into 2"slices and dry it before use (spread evenly on the kitchen tower for overnight or 6-8 hours or half an hour in direct sun)   
Dry roast fenugreek seed, coarsely grind them. Keep aside.
Coarsely grind mustard powder. Keep aside.
 Method:
Take a wok. Put oil in it, when it starts to smoke. Add black mustard seed, red chili, sputter for few seconds, add asafoetida, coarsely grind fenugreek and sputter it. Put off the flame; add mustard powder and remaining masala in it, mix them well.
Wait till it comes on room temperature, add vinegar and ginger; mix well with spoon.
Finally add lemon juice, pickle is ready. Transfer into dry glass jar.
Enjoy for several months the pickle with paratha (a type of Indian bread).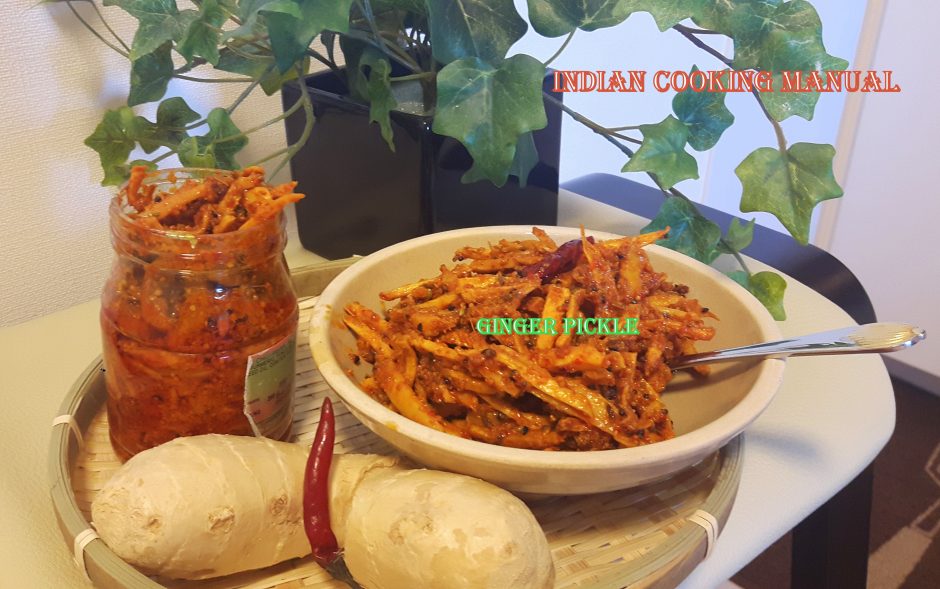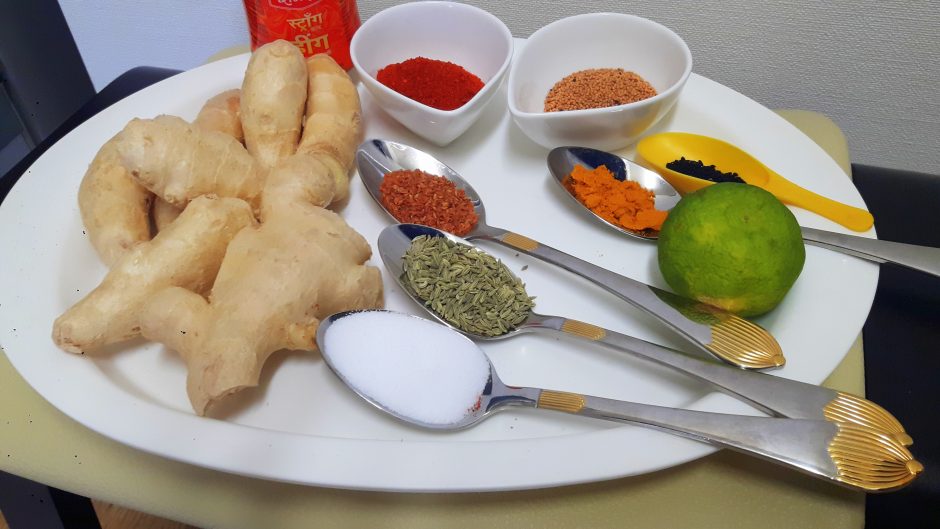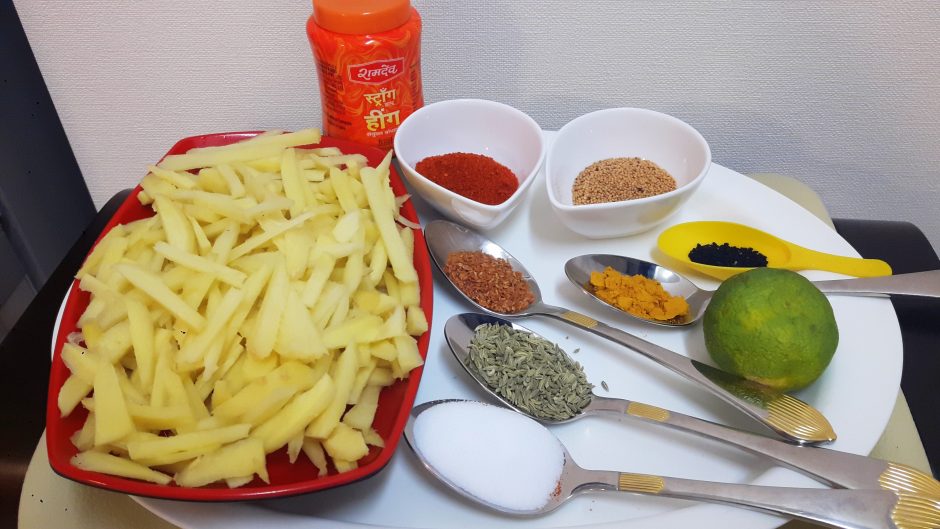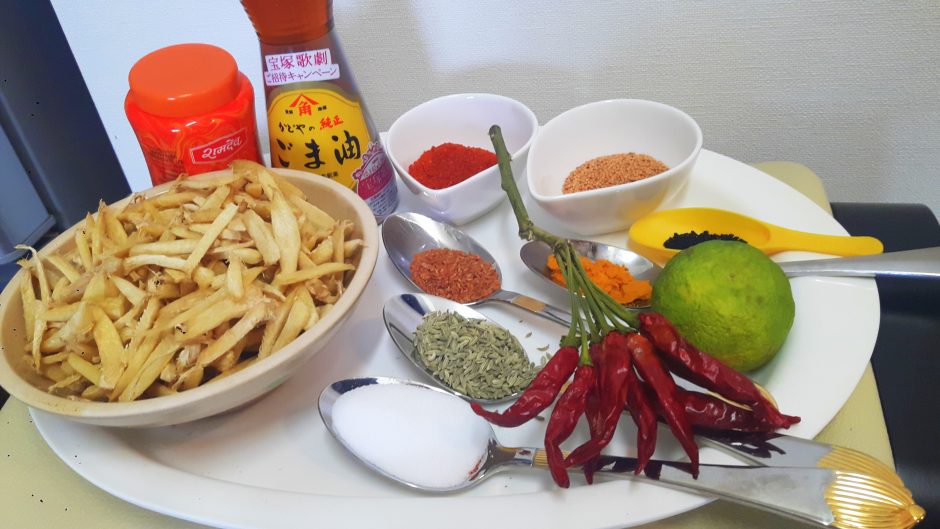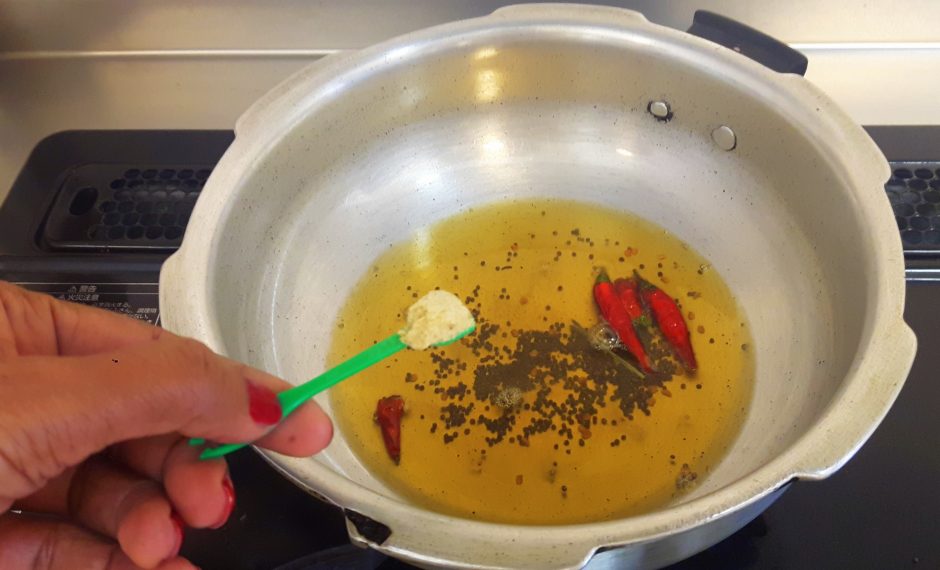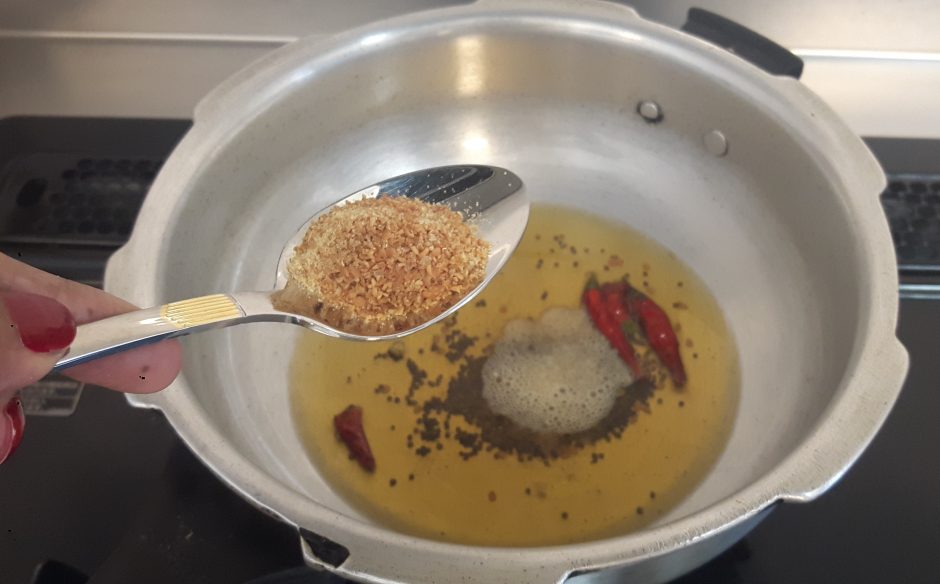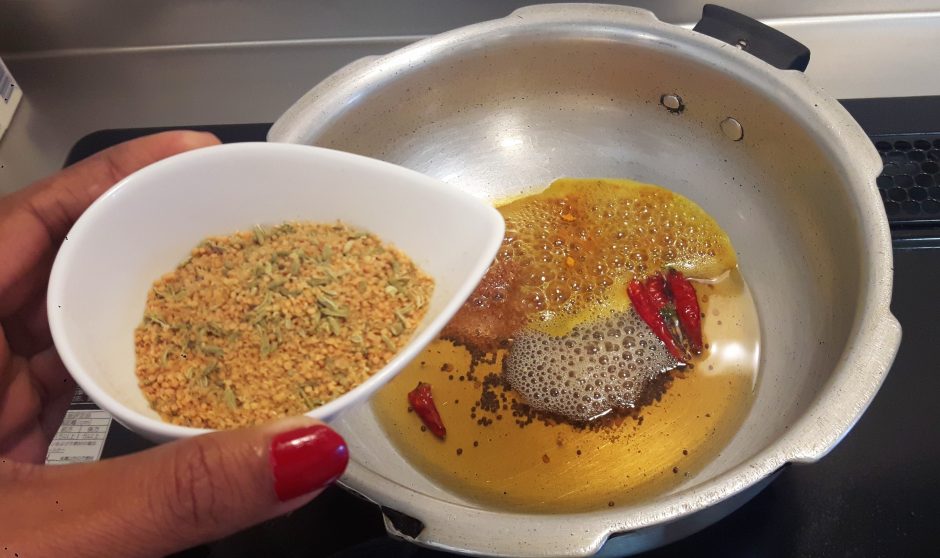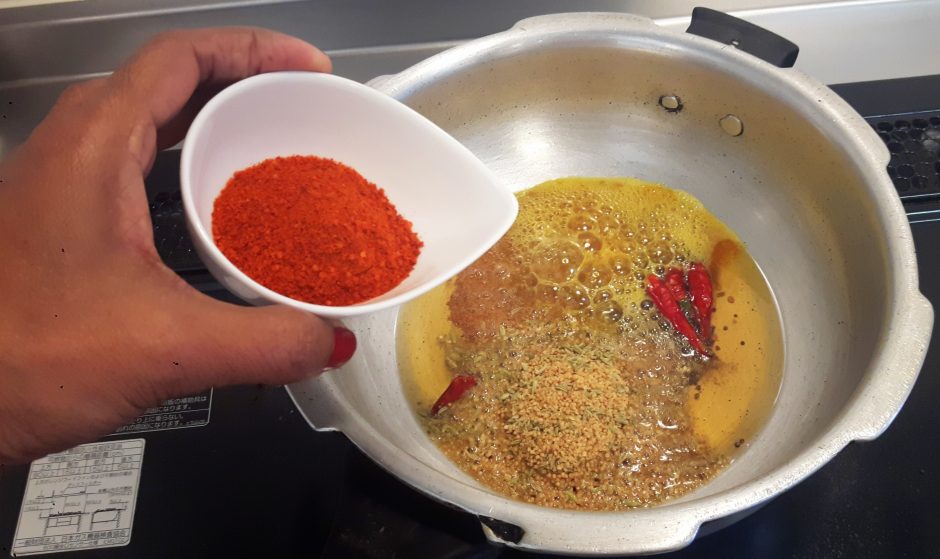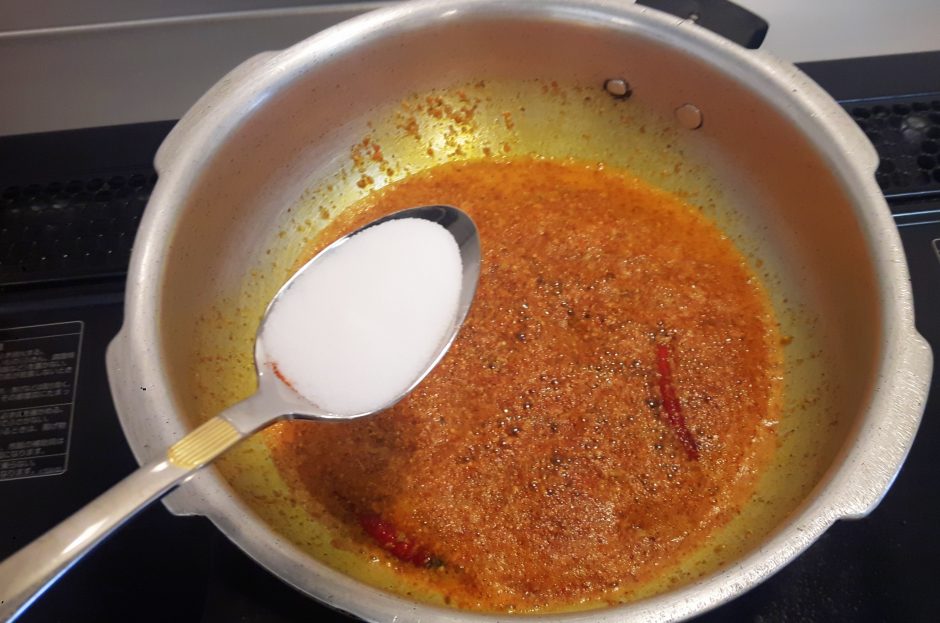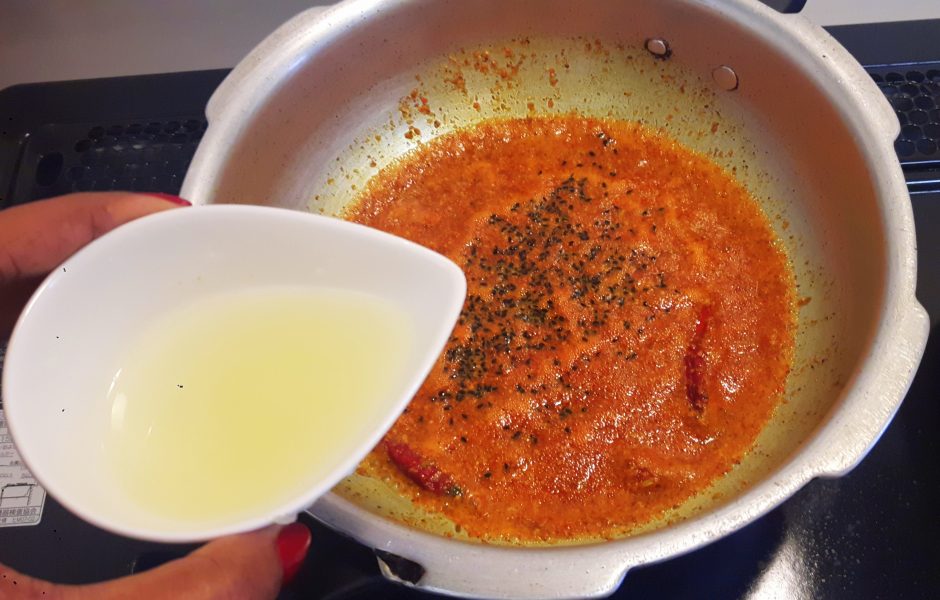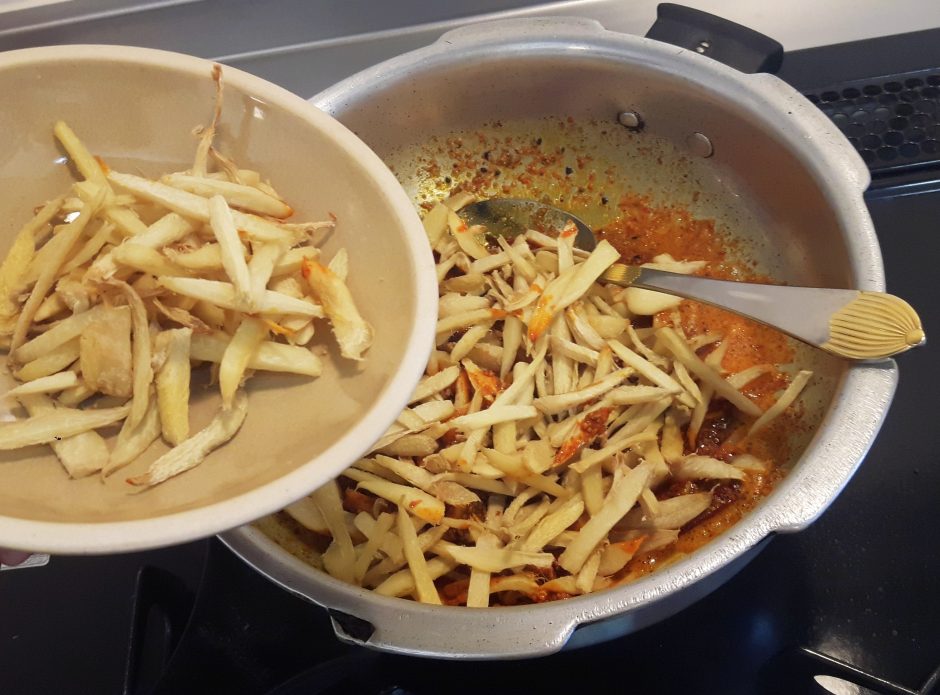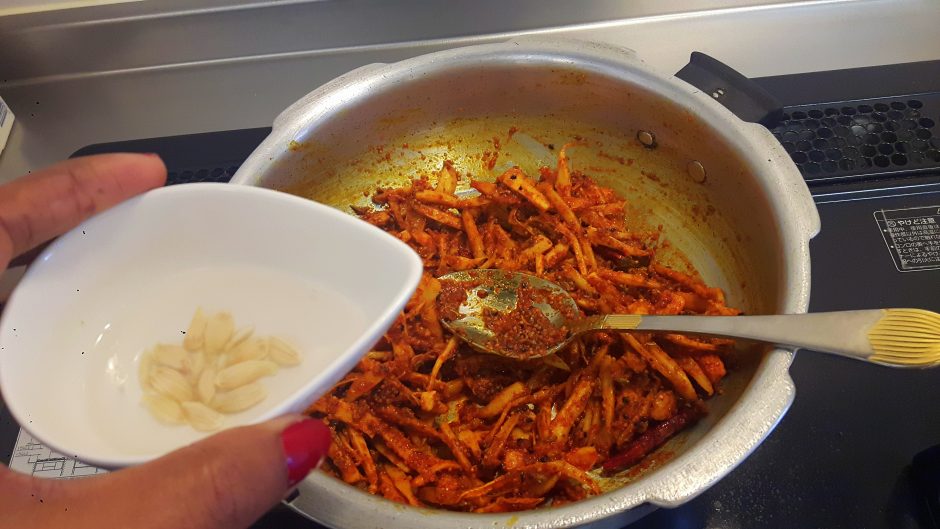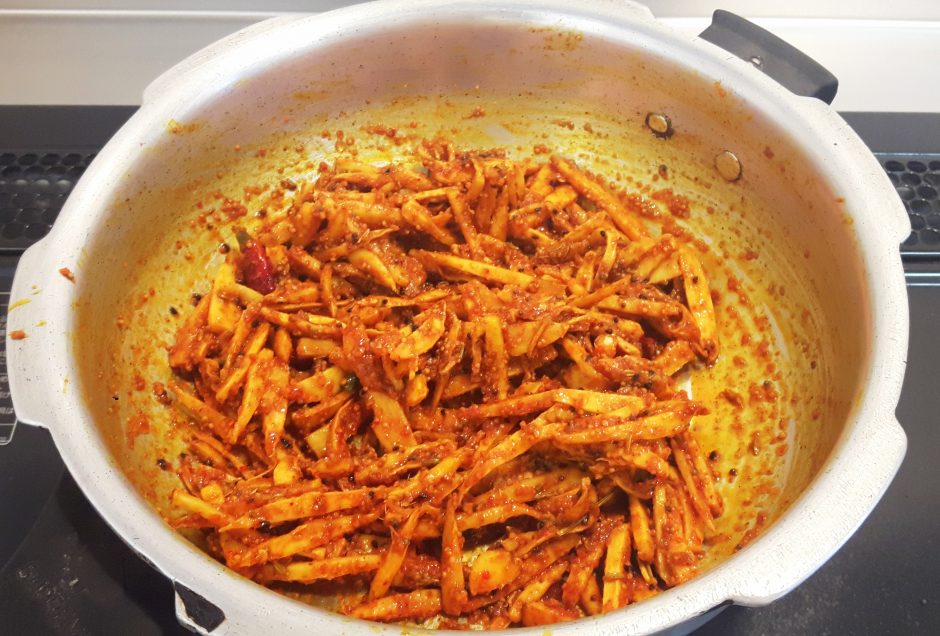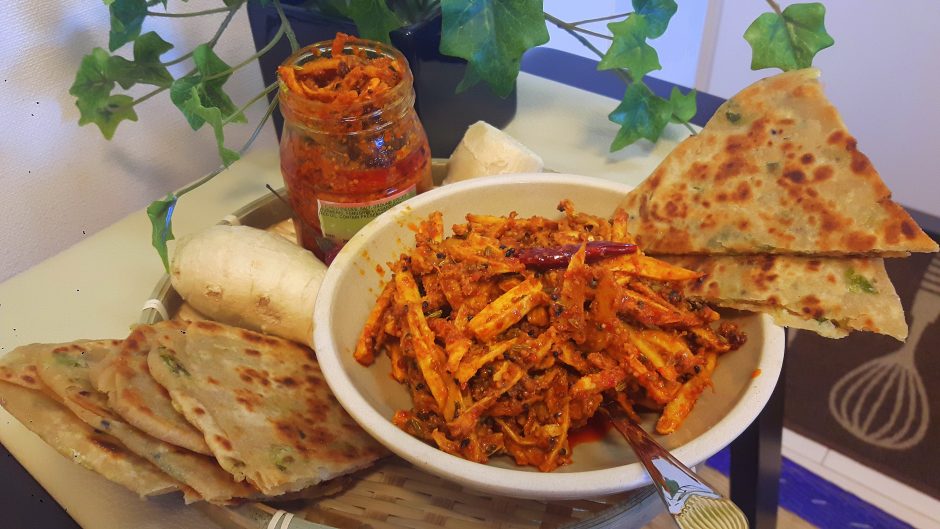 Ginger pickle (Adarak ka achar) by Nag Ratna Sahu is licensed under a Creative Commons Attribution-NonCommercial-ShareAlike 4.0 International License.