Perfect starter for any party or get-together, goes very well with tea/ coffee; I love anything fried and it is my one of the favorite as it is crisp crust and soft inside. I often use to pair this with murmure (puffed rice) for my afternoon breakfast.
The recipe reminds me a Street food vendor (Chatwala) at my hometown and tingle my taste buds.
Delicious! You will love it…
Ingredients:
Masoor Dal (Red Lentil): 100 gm
Rice flour: 1 tablespoon
Salt: ½ teaspoon (as per your taste)
Turmeric powder: ¼ teaspoon
Ajwain (caraway): ¼ teaspoon
Kuti Mirch( crushed chili): ½ teaspoon
Onion: 1 no. (Small)
Garlic: 3-4 cloves
Green chili: 1 no.
Mustard oil: for frying
Preparation:
Soak dal for 1 -2 hours, grind them roughly, with help of small quantity of water if required.
Chop green chili, garlic and onion, keep aside.
Method:
Take a mixing bowl, put dal paste, rice flour, chopped green chili, garlic, onion, turmeric powder and salt, mix properly. Now batter is ready.
Take heavy bottom wok/fry pan, put oil in the fry pan, and let oil to smoke; drop small size batter in it. (Either directly using your fingers or spoon), If batter comes up, it means right temperature of oil otherwise wait for a while and test again.
After getting right temperature of oil; deep fry all fritters (size of your choice), till golden brown. Remove from oil, repeat this till all batter is finished.
Kachari Masoor Dal (Red Lentil Fritters) is ready. Serve hot.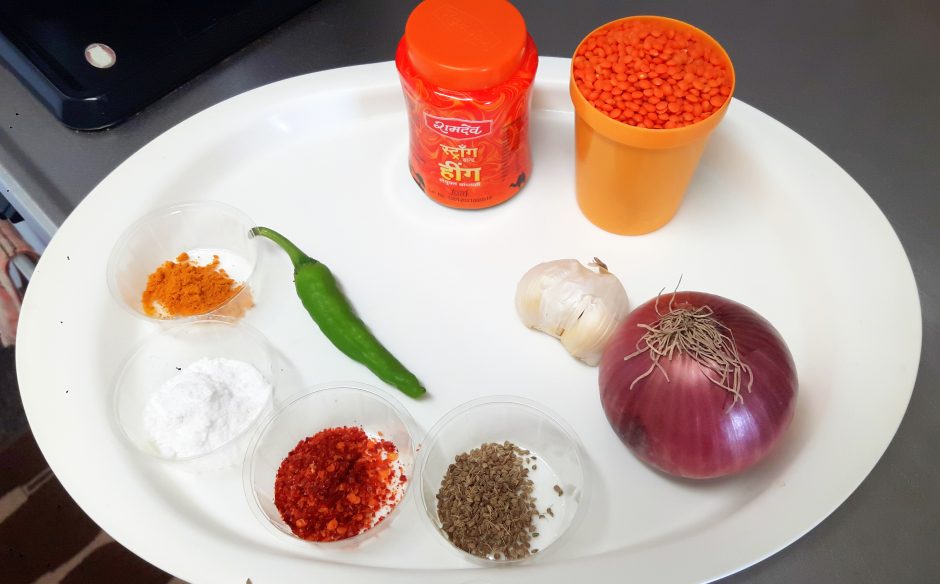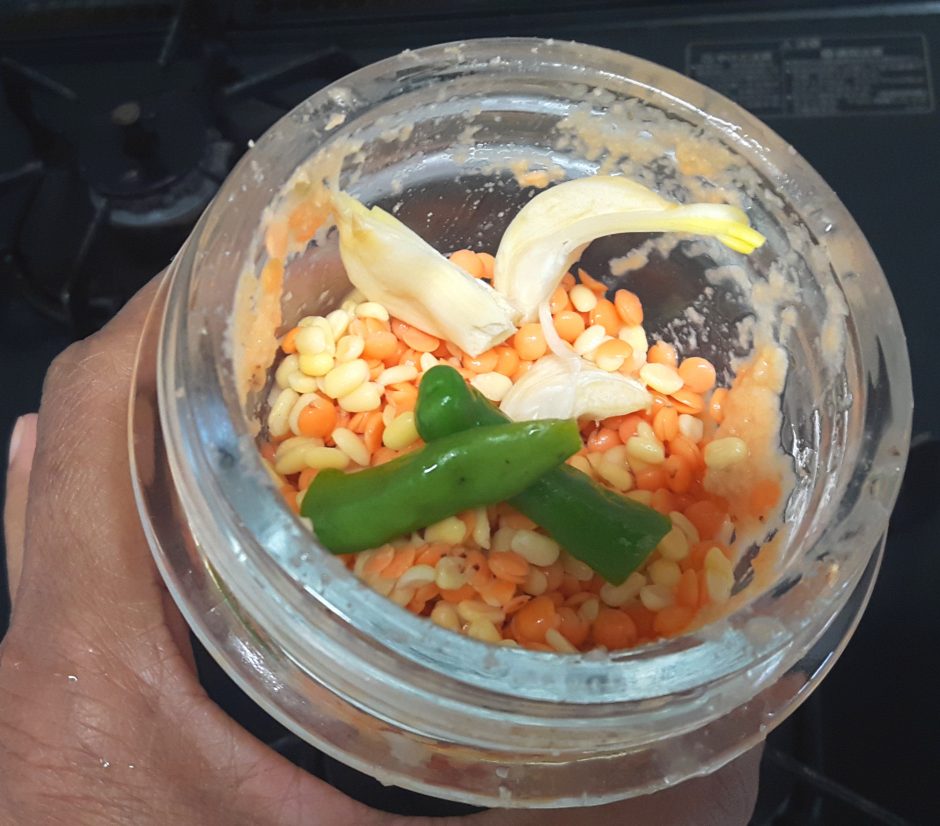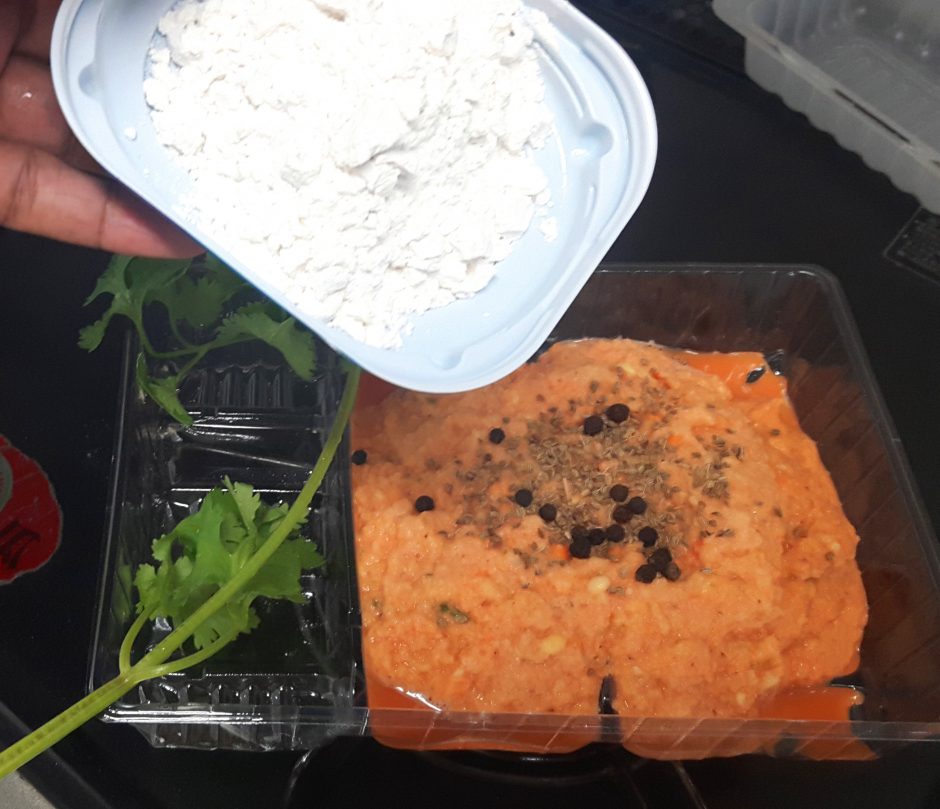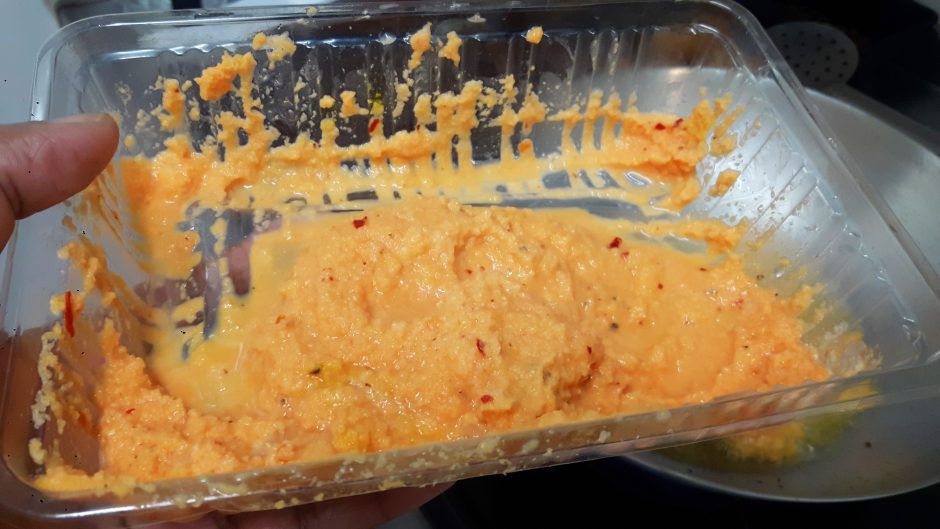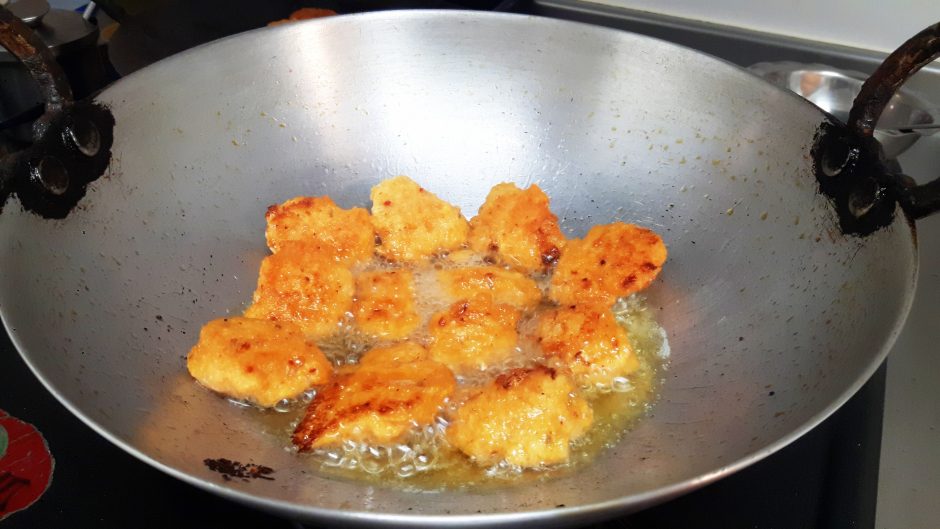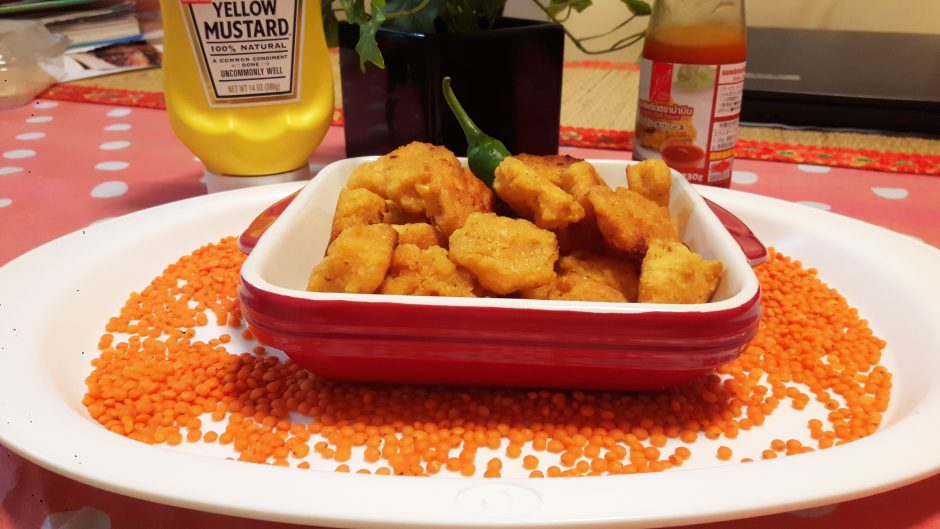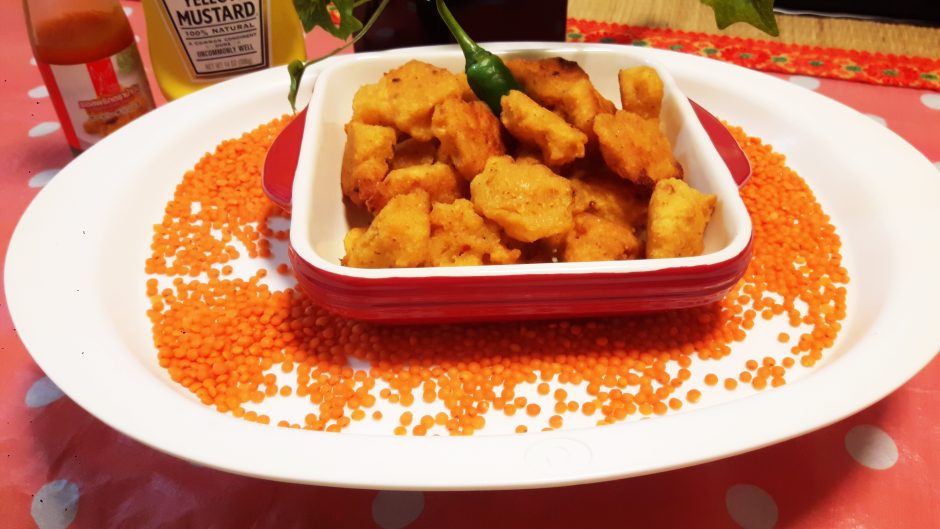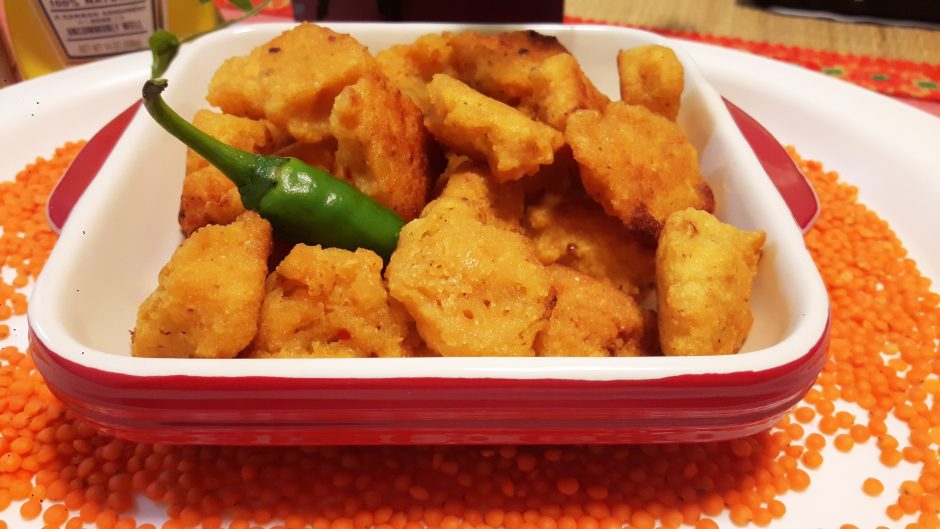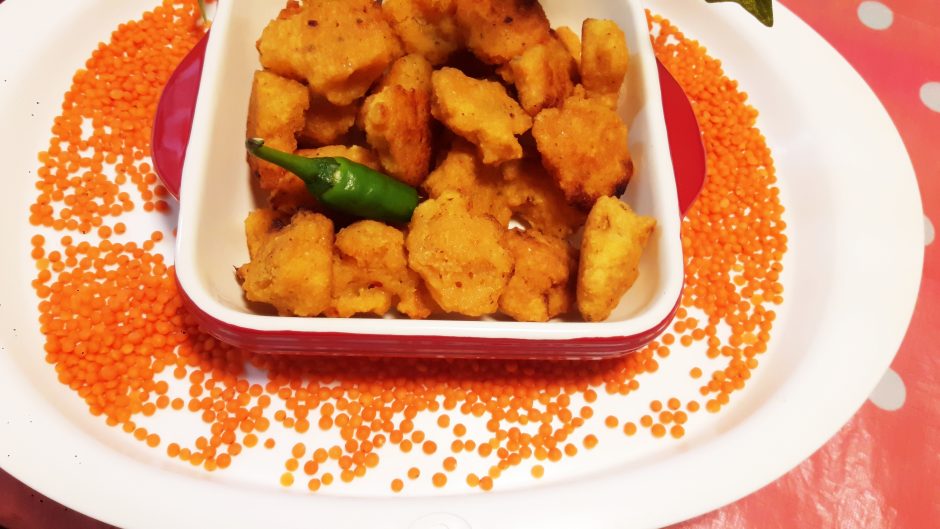 Kachari Masoor Dal (Red Lentil Fritters) by Nag Ratna Sahu is licensed under a Creative Commons Attribution-NonCommercial-ShareAlike 4.0 International License.