Servings: 4-5
Soaking time: 20-30 minutes.
Preparation time: 15-20 minutes.
Frying time: 10-12 minutes.
Total time: 32 minutes.
"Scandmata" is the fifth form of Navdurga, Devi scandmata is the mother of Kumar kartikeya or Kumar Scand also called lord Murgan in south India it is said to be by worshiping the goddess of scandmata the devotees gets all the desires fulfilled.
Now come up with today's phalahari recipes that are visually appealing and low in calorie.
Ingredients:
Raw banana: 300 gm
Sabudana (Tapioca pearl/sago): 100 gm.
Kutilot ka Aata (Buck wheat flour): 2 tablespoon
Ginger: 2" piece
Green chili:  2 no.
Coriander leaves: 50 gm
Dry mango powder: 1 teaspoon
Roasted cumin powder: 1 teaspoon
Sendha namak (rock salt) 1 teaspoon (as per taste)
Ghee: 2 tablespoon
Preparation:
Peel off banana, boil and grate/mash the banana. Keep aside.
Roughly grind the ginger and green chili into motor and pestle, keep aside.
Chop coriander leaves, keep aside.
Soak sabudana with leveled water ( water quantity is to be limited so that all pearls are just drowned in water) about 15-20 minutes (if small pearl) if pearl is big soak about 4-5 hours , grind it and make paste, keep aside.
Note: Sabudana pearl is done or not to check this press the pearl with fingertips, if it is mashed.
Take a big mixing bowl. Put mashed banana and all ingredients except ghee, Mix entire mixture well, now dough for kabab is ready.
Shape all the dough into mould or any desire shape by using your palm (vada shape). Raw kabab is ready, keep into refrigerator for half an hour.
Method:
Shallow fry these kabab into medium low flame on non stick tawa, till it becomes golden brown. 'Phalahari raw banana Kabab' is ready to serve with phalahari date tamarind chutney or phalahari peanut chutney.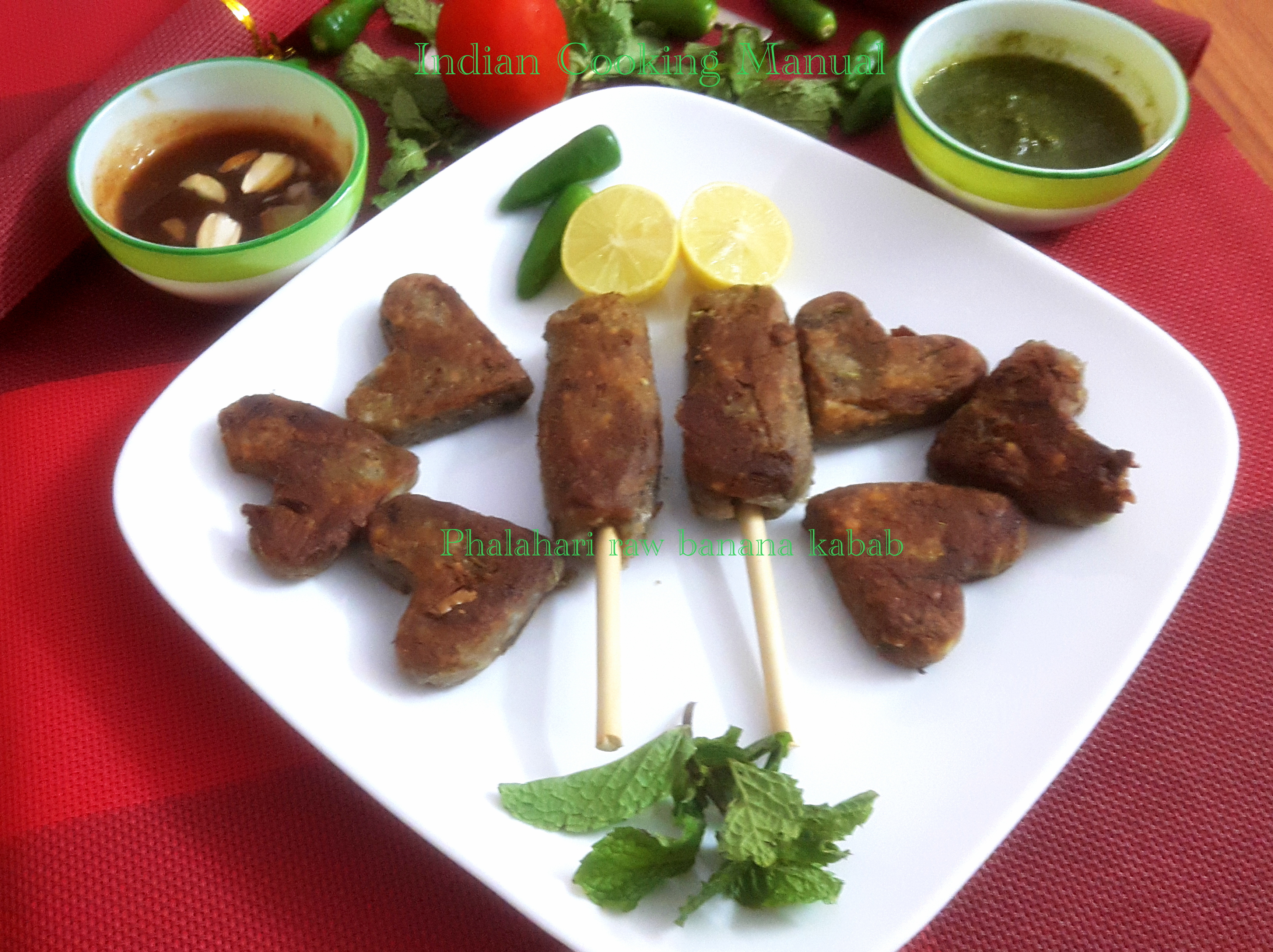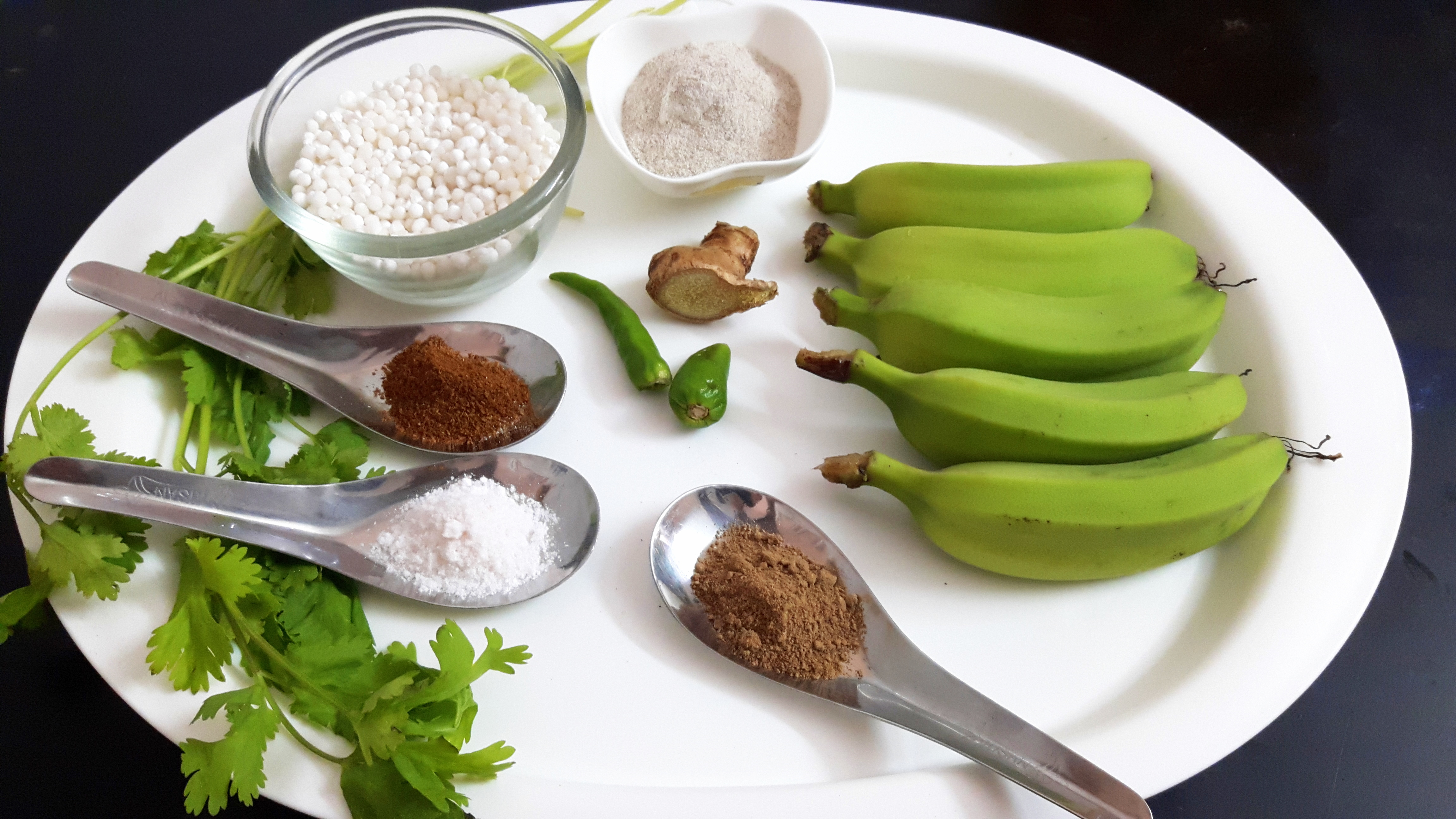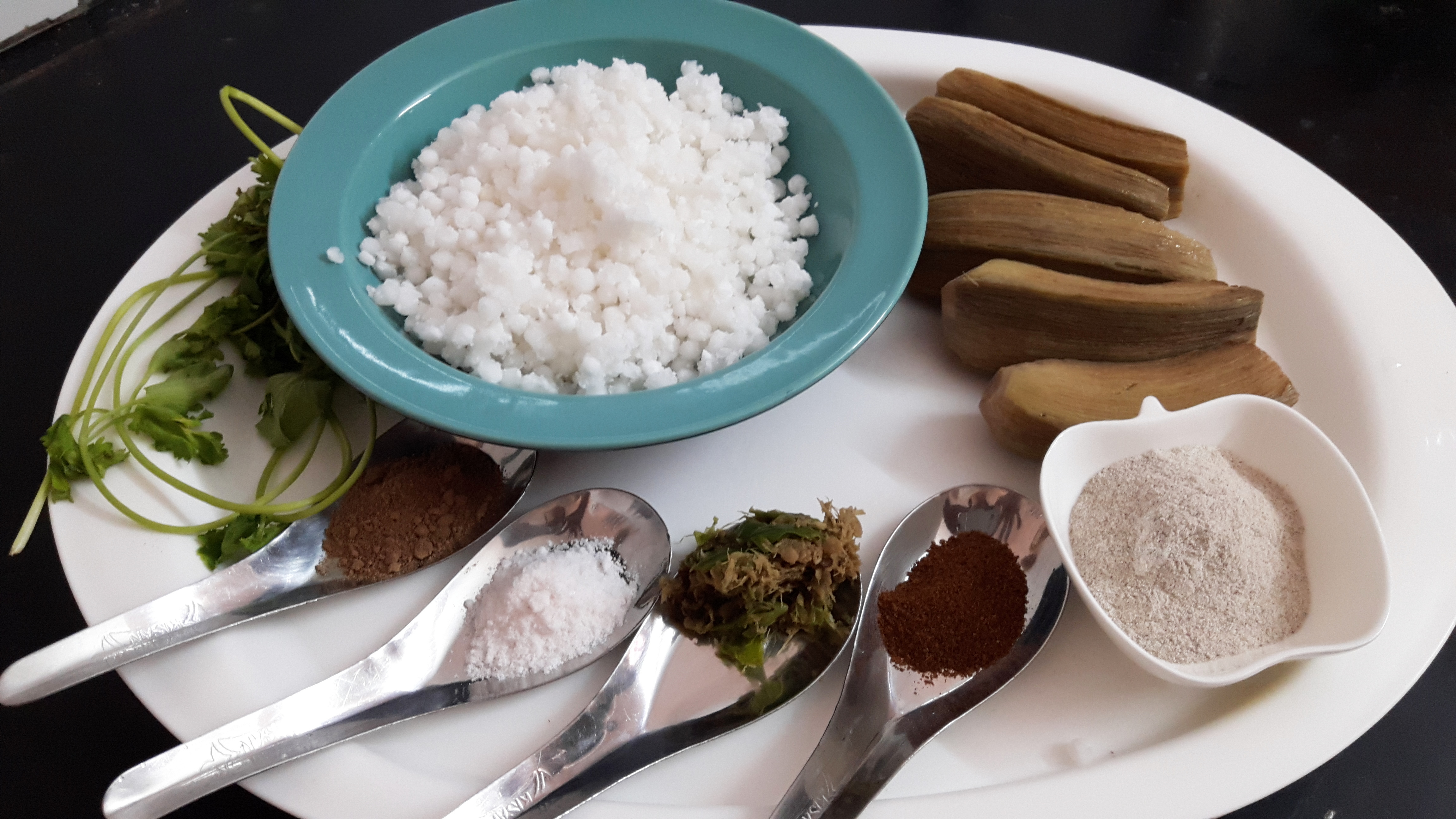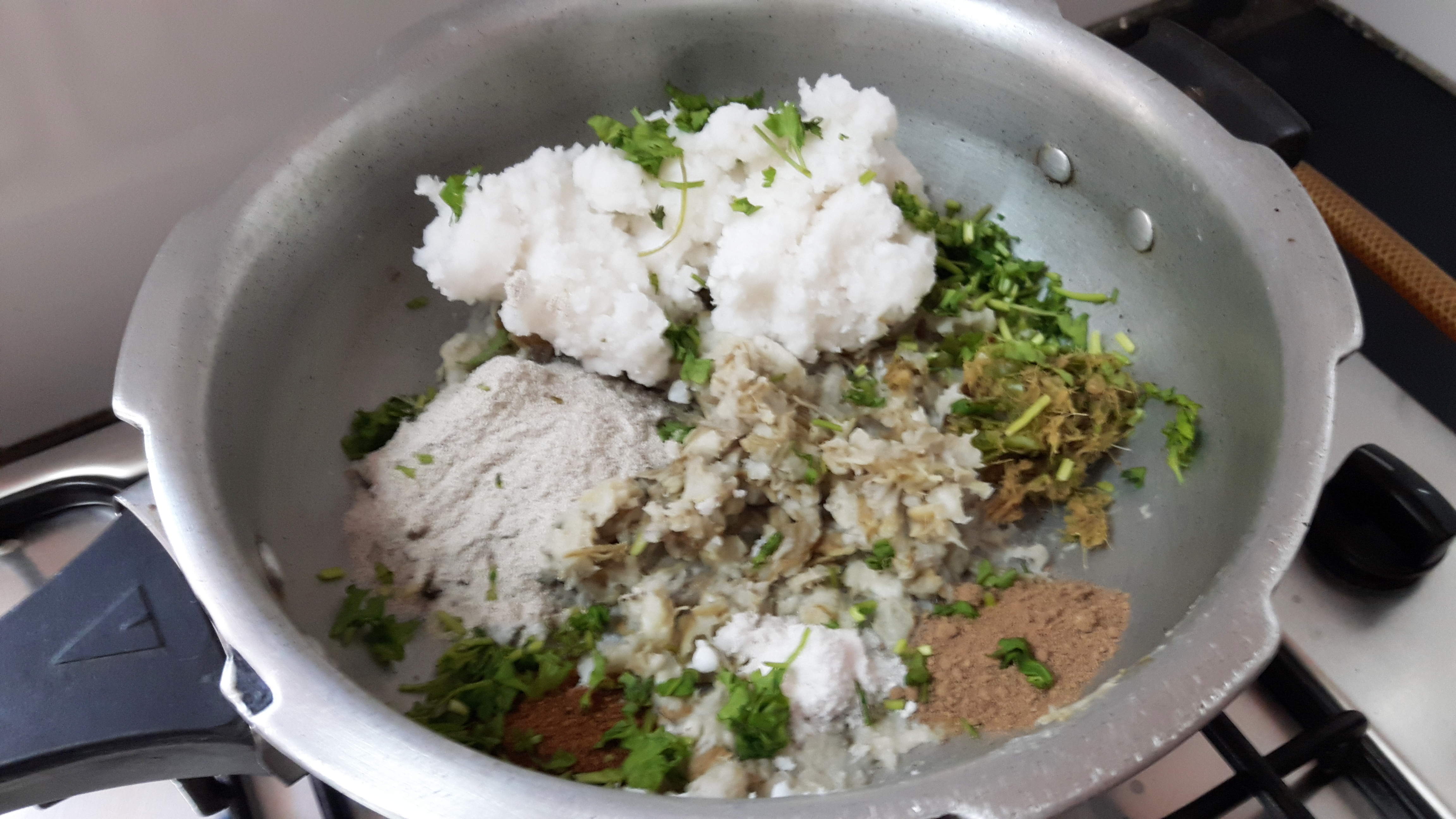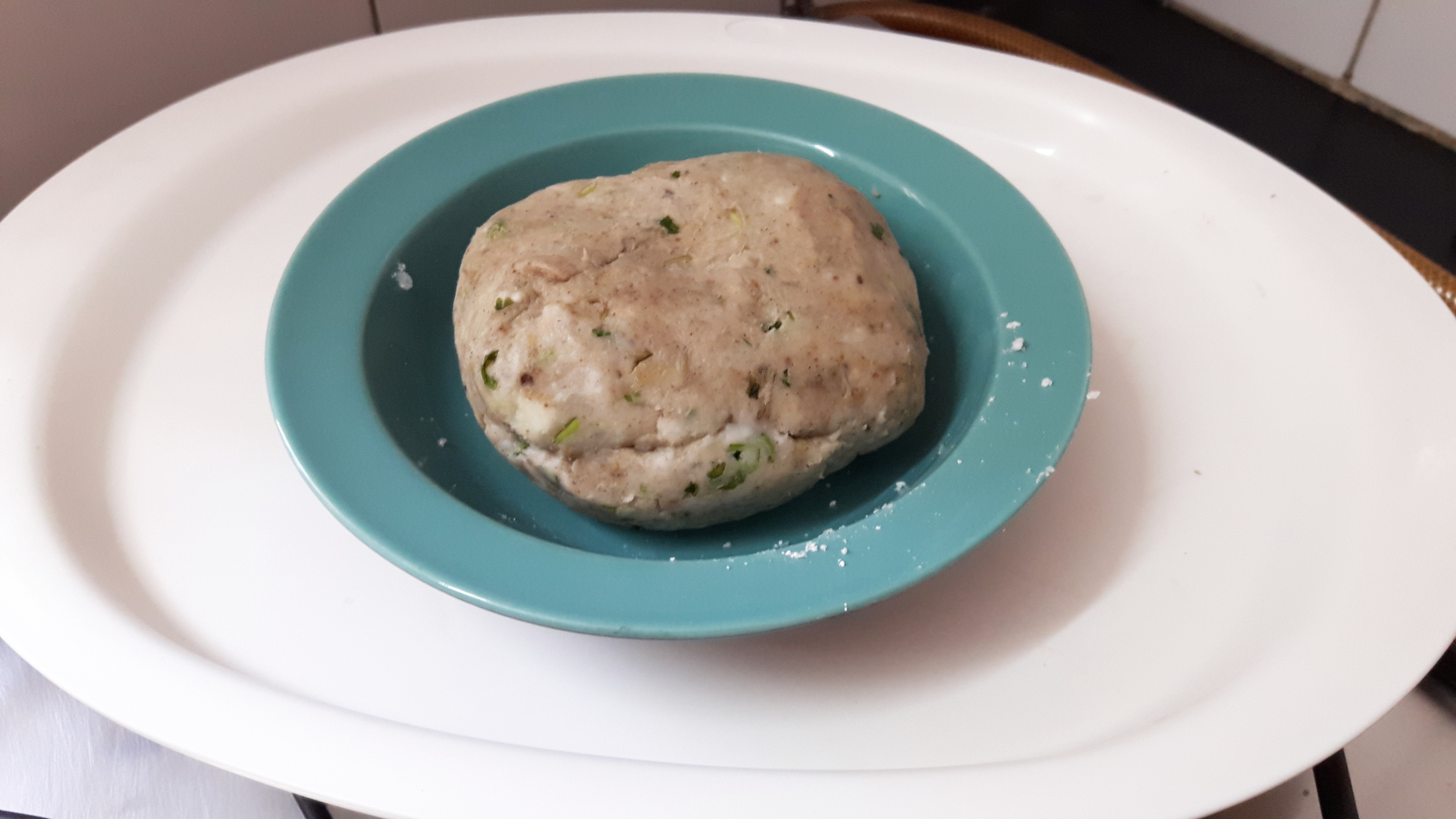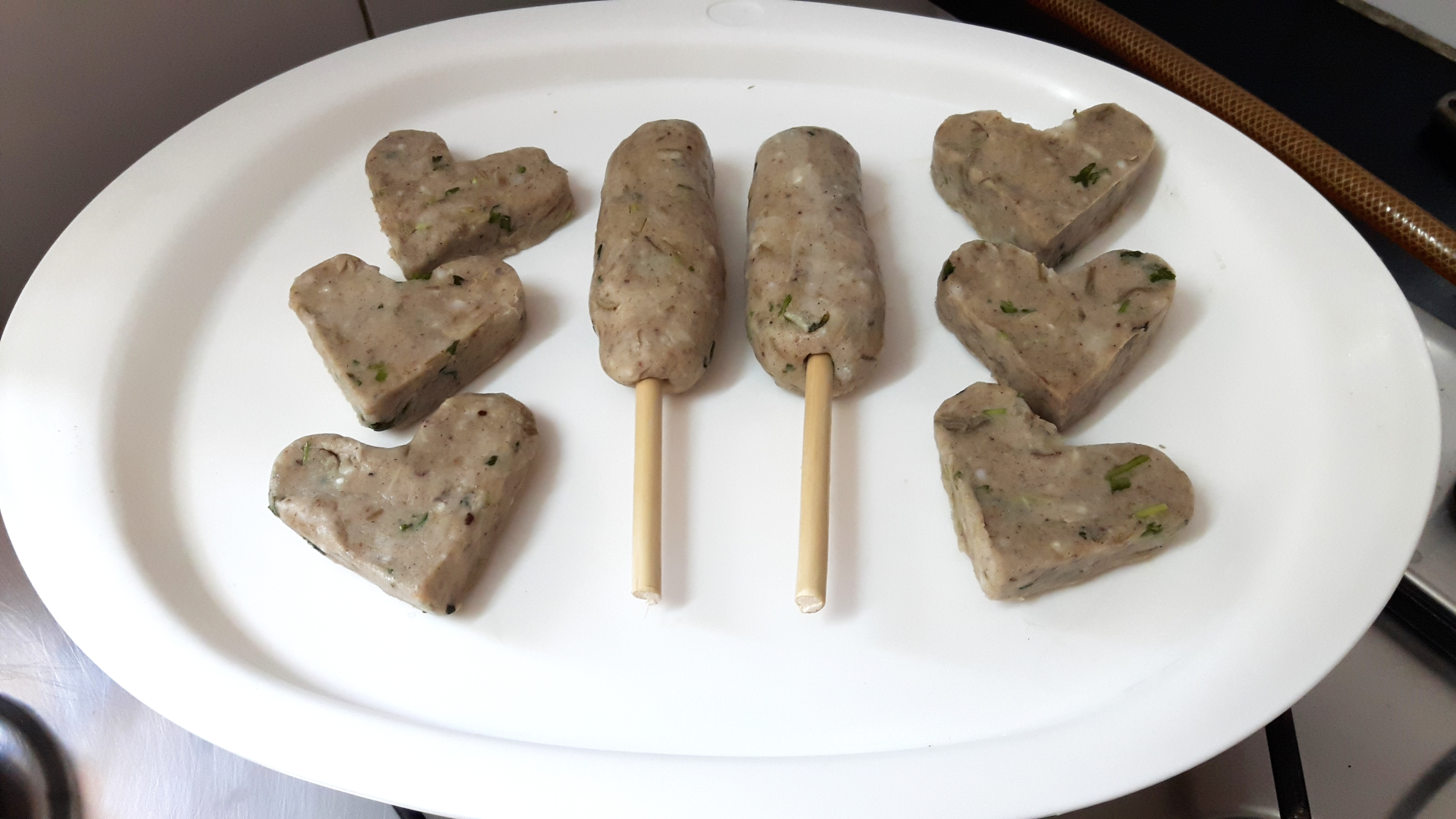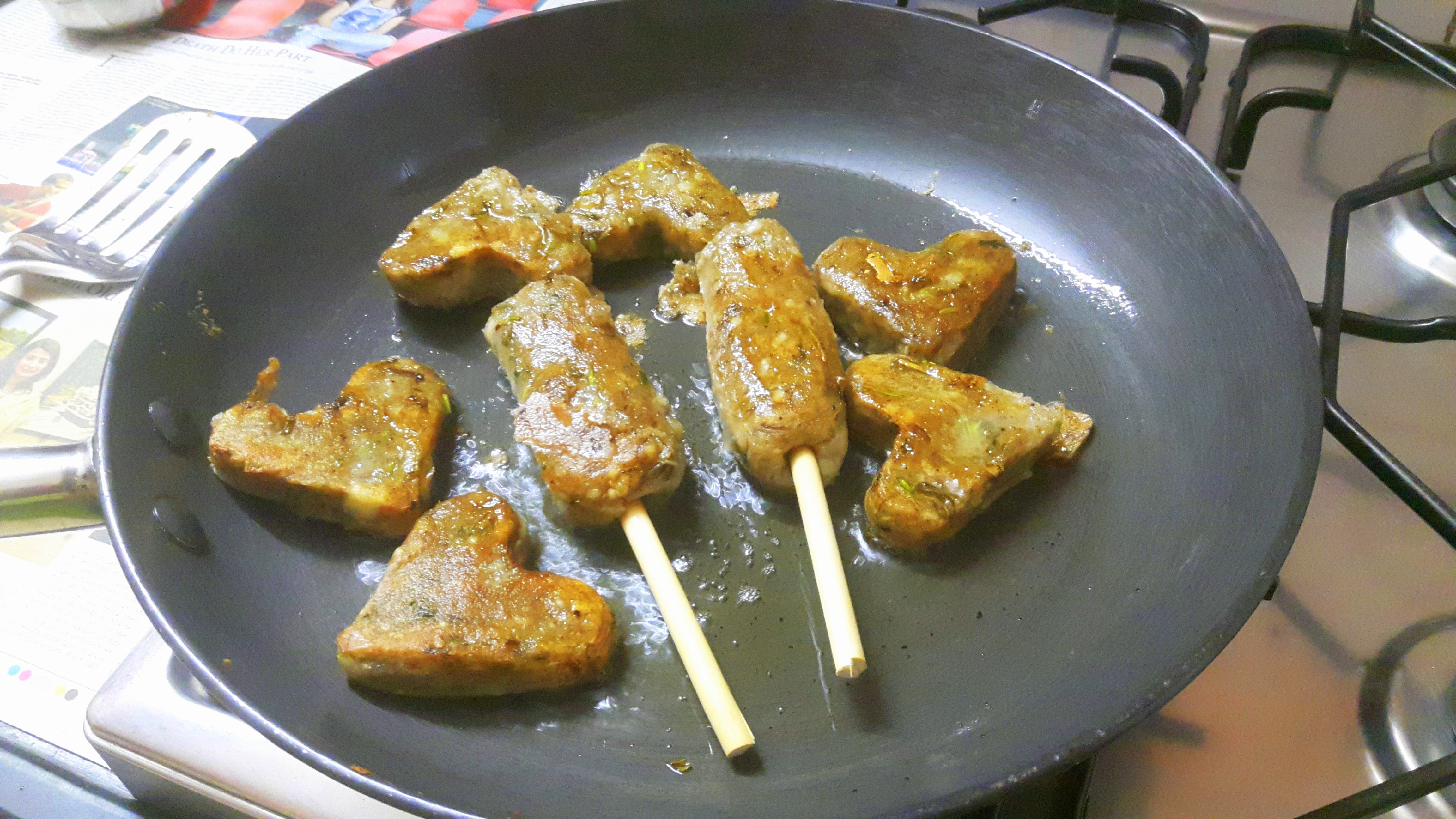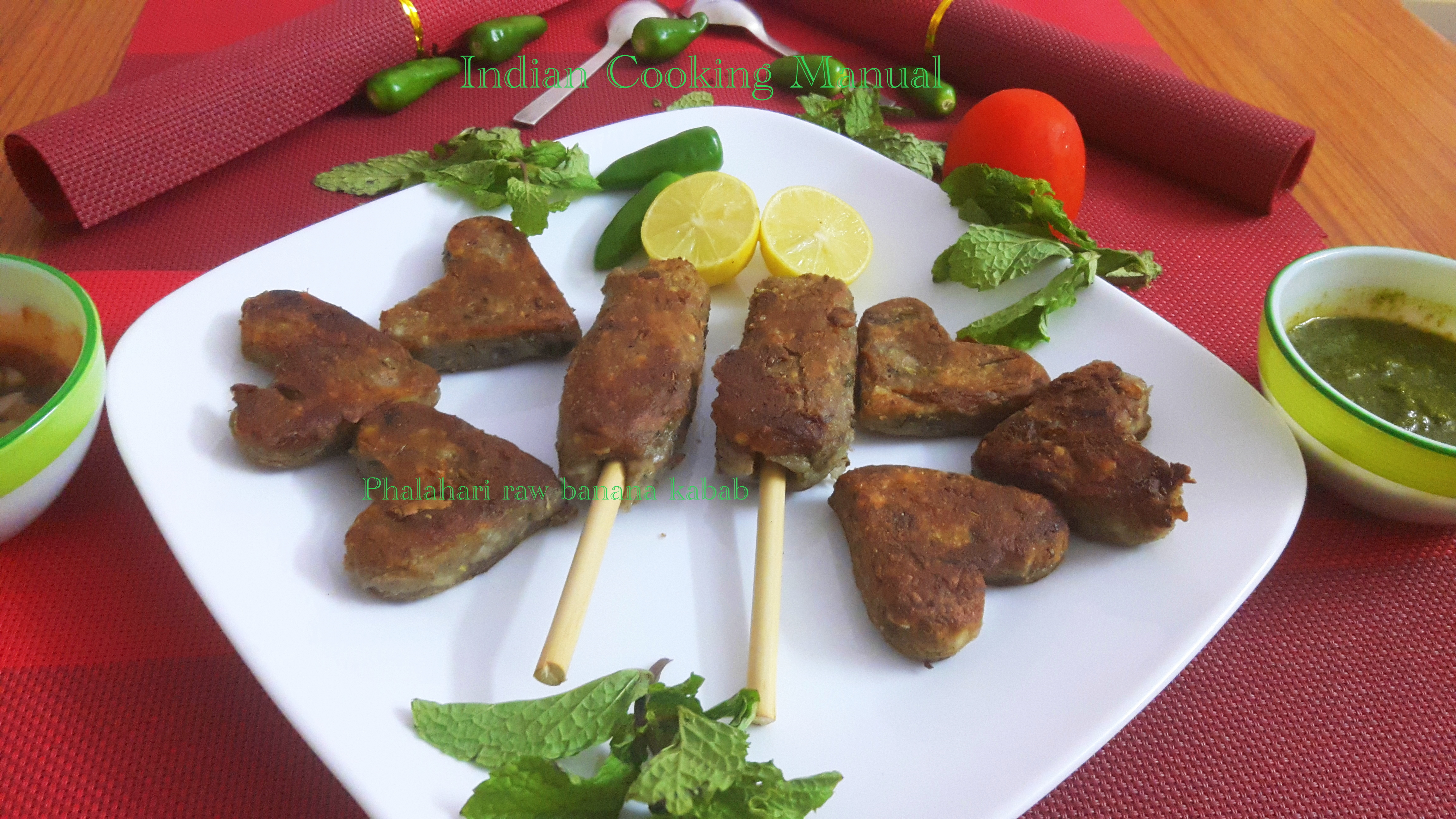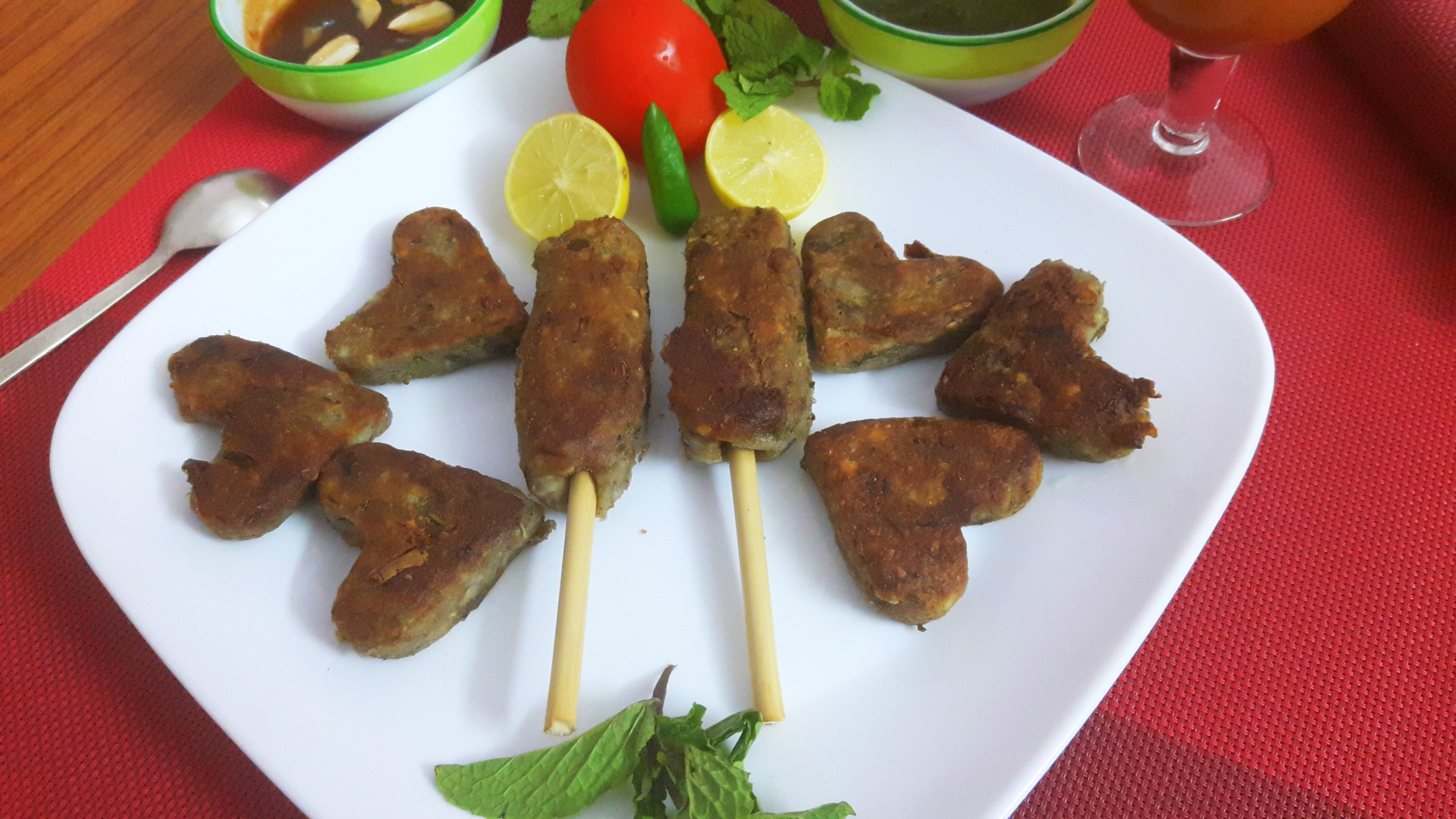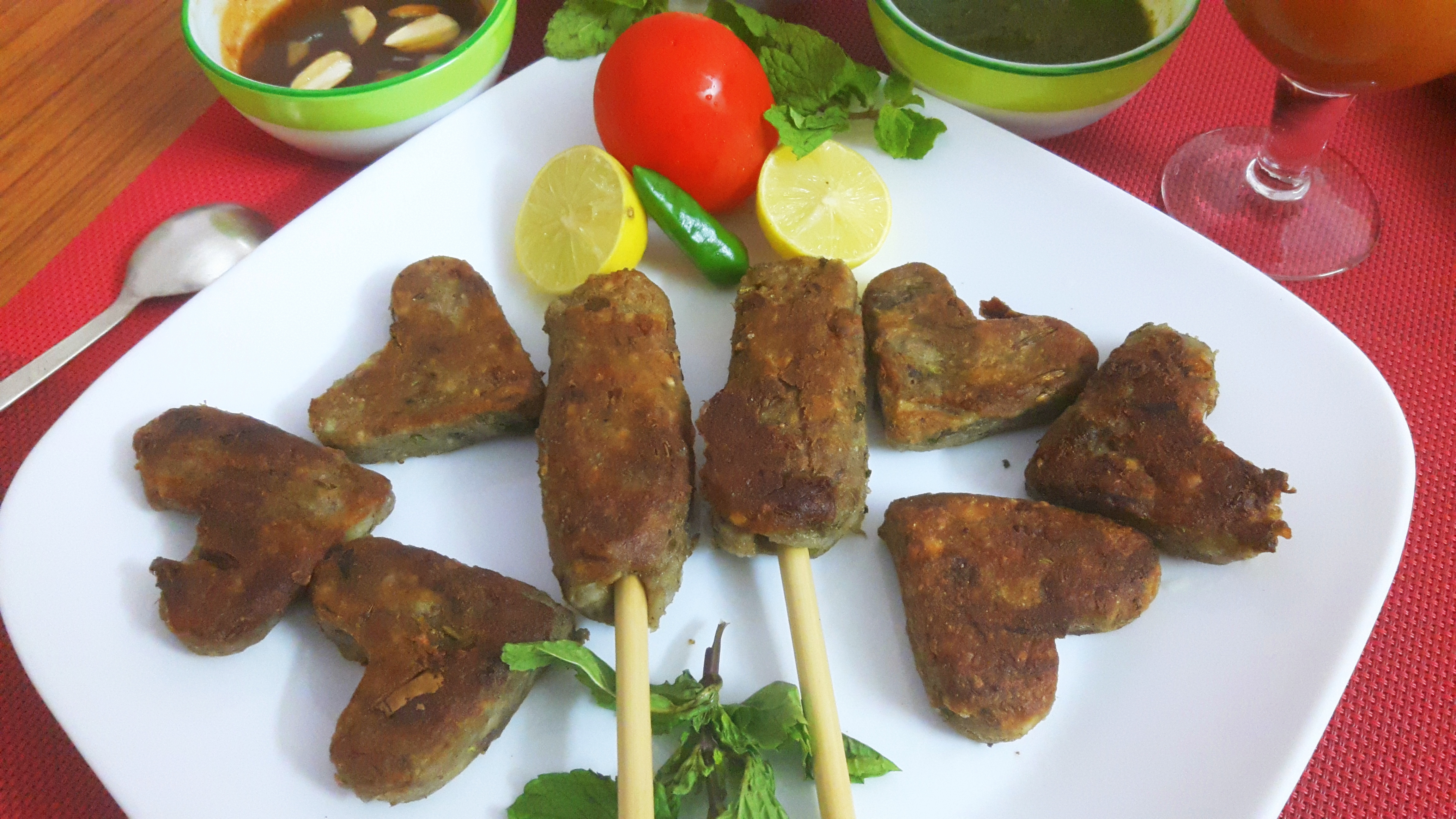 Phalahari raw banana kabab by Nag Ratna Sahu is licensed under a Creative Commons Attribution-NonCommercial-ShareAlike 4.0 International License.