Servings: 4
Preparation time: 5 minutes.
Frying time: 16 minutes..
Total time: 21 minutes.
Pumpkin is excellent source of beta carotene and vitamin A. It is Very low in saturated fat and low in cholesterol. So, why are you waiting for? Cook this recipe today and enjoy!
Awadhi style of cooking is an art of cooking over slow fire with ghee; typically this pumpkin sabji served as side dish to Poori, but also tastes amazing with paratha or even with rice and dal combo. This recipe is ideal for various occasion too.
Ingredients:
Pumpkin: 500 gm.
Potato: 200 gm.
Mint /coriander leaves: 20 gm.
Asafoetida: ½ teaspoon
Fenugreek seed: ½ teaspoon
Turmeric powder: ½ teaspoon
Red chili powder: 1 tablespoon (as per taste)
Mango powder: 1 teaspoon
Ghee: 3 tablespoon
Salt: 1 tablespoon
Coriander powder: 1 teaspoon
Kasuri methy powder: 1 teaspoon
Preparation:
Chop the pumpkin and potato into 1-2" pieces. Keep aside.
Method:
Take a heavy bottom pan, heat ghee, add fenugreek seed, and sputter for few seconds add asafoetida; Put chopped potatoes, sauté on high flame for couple of minutes. Add chopped pumpkin stir fry for a minute, cover and cook until half done on low flame (About 4-5 minutes).
Add chili powder, turmeric powder, kasuri methy and salt; continue to cook on low flame till done (About 3-4 minutes), add mango powder and mint leaves, cook it another one minute.
"Pumpkin from Avadh (Awadhi kaddu sabji)"sabji is ready for serving as side dish.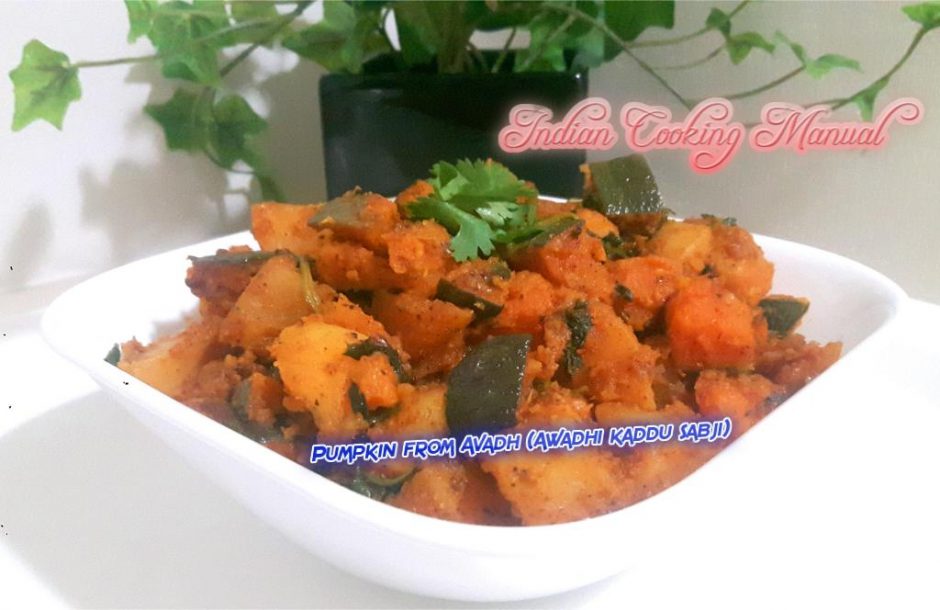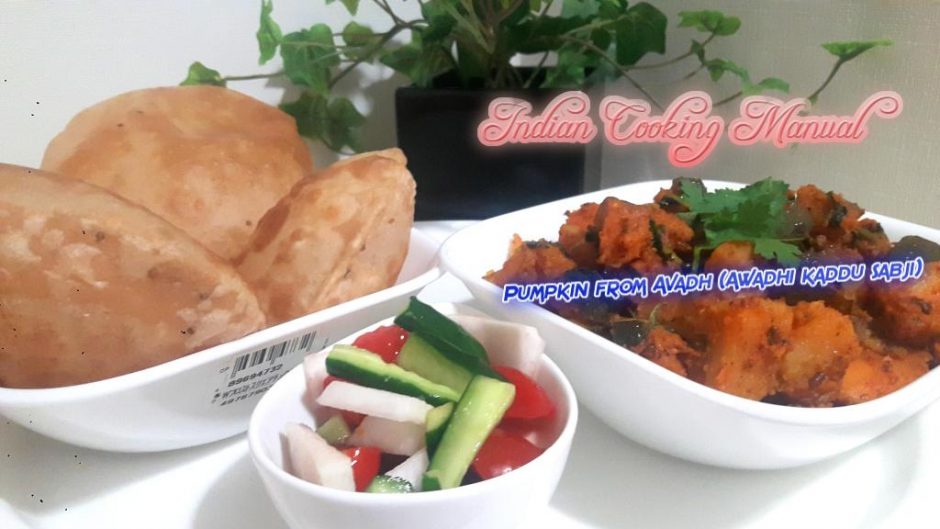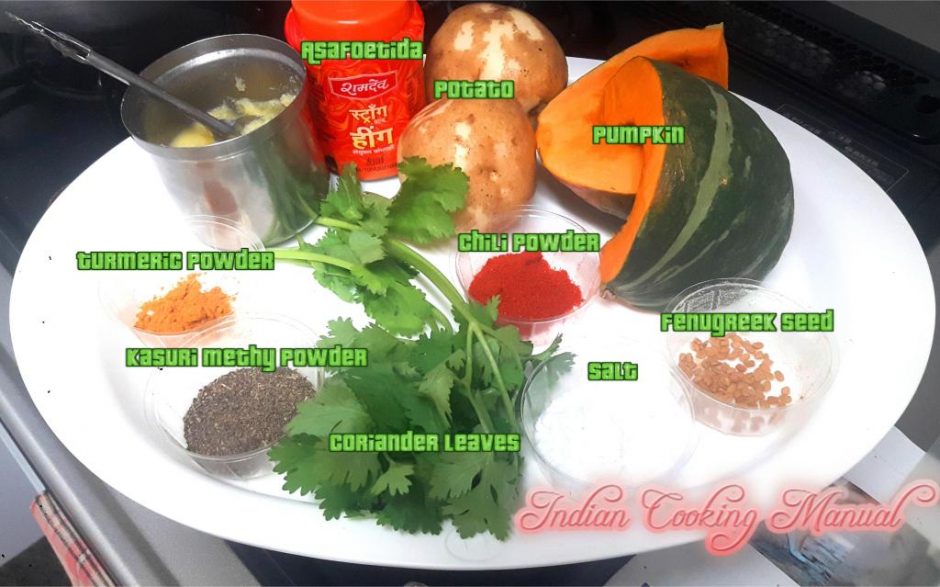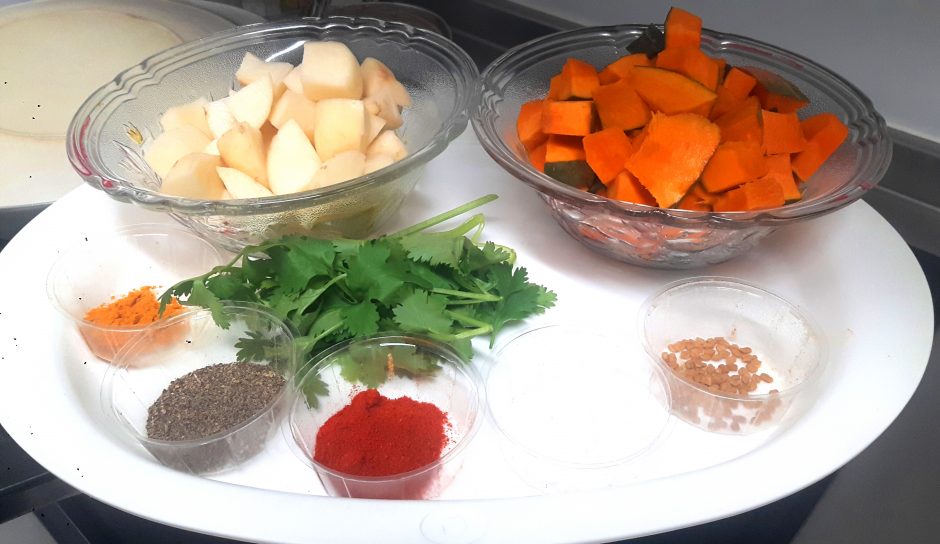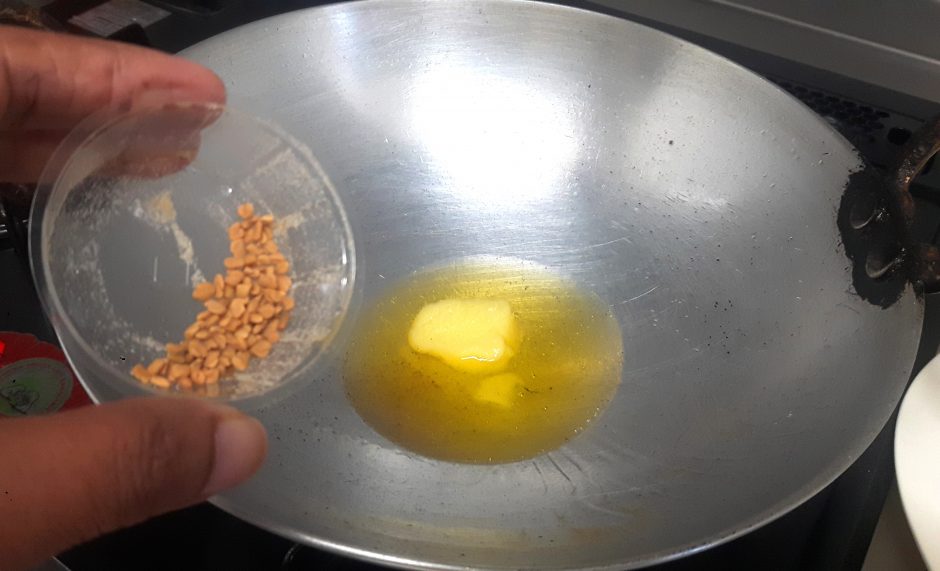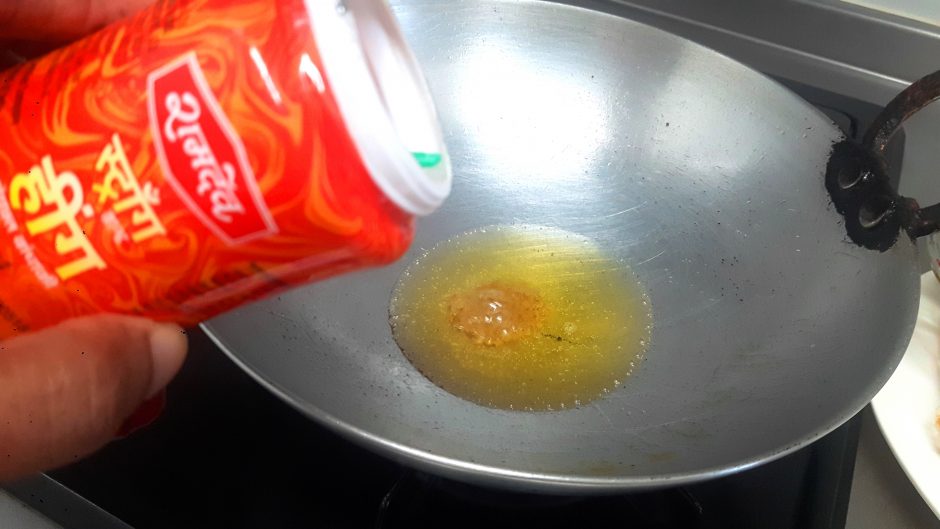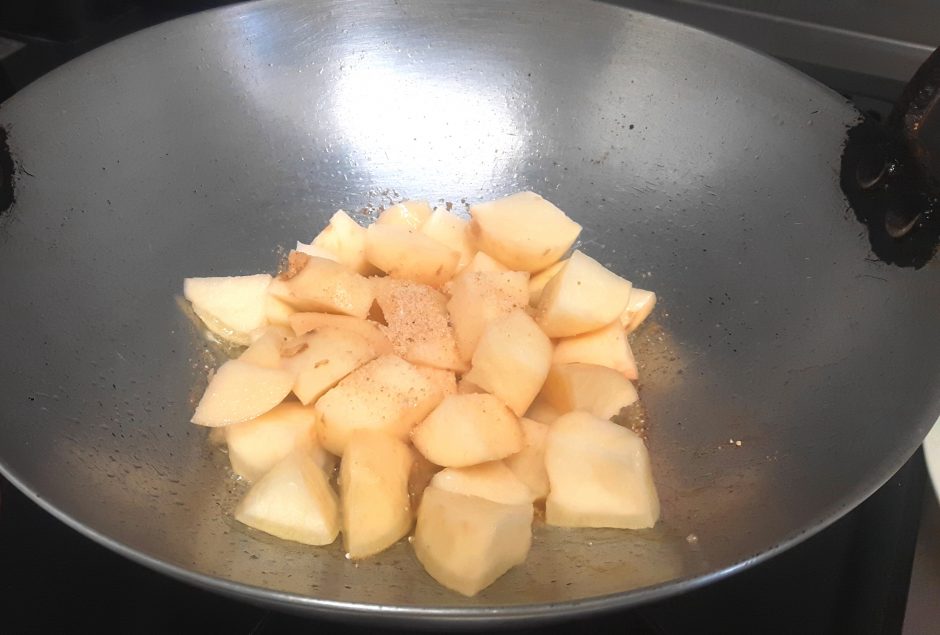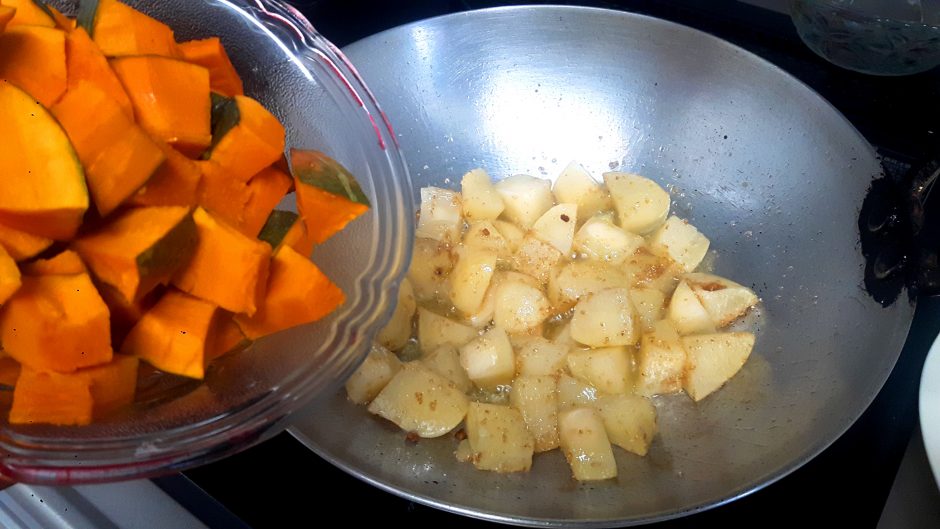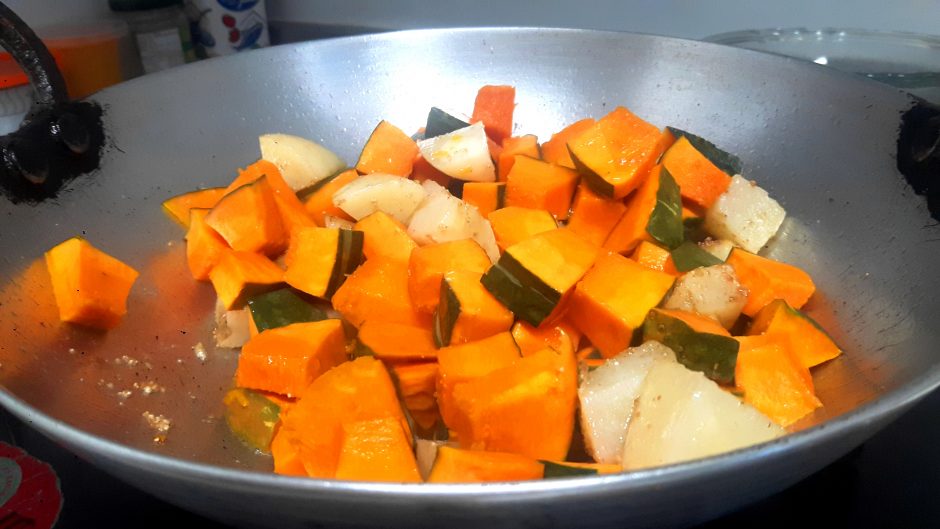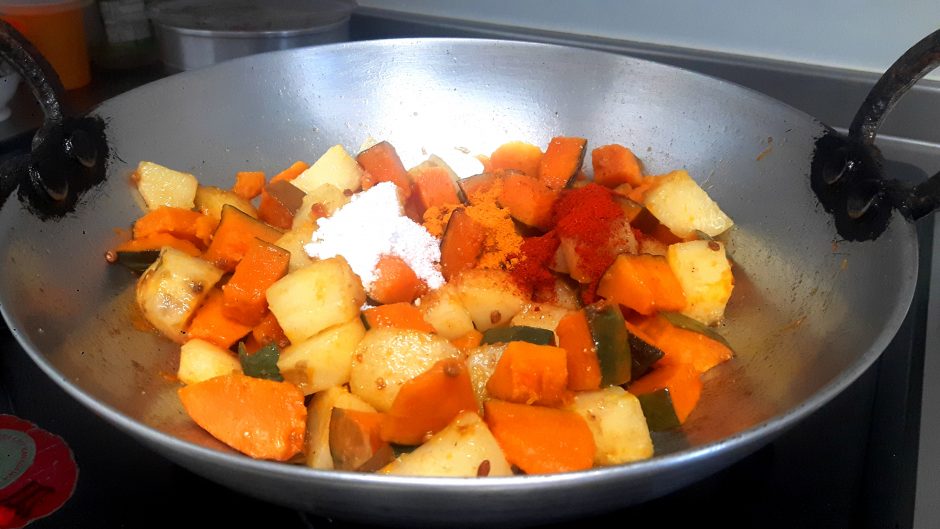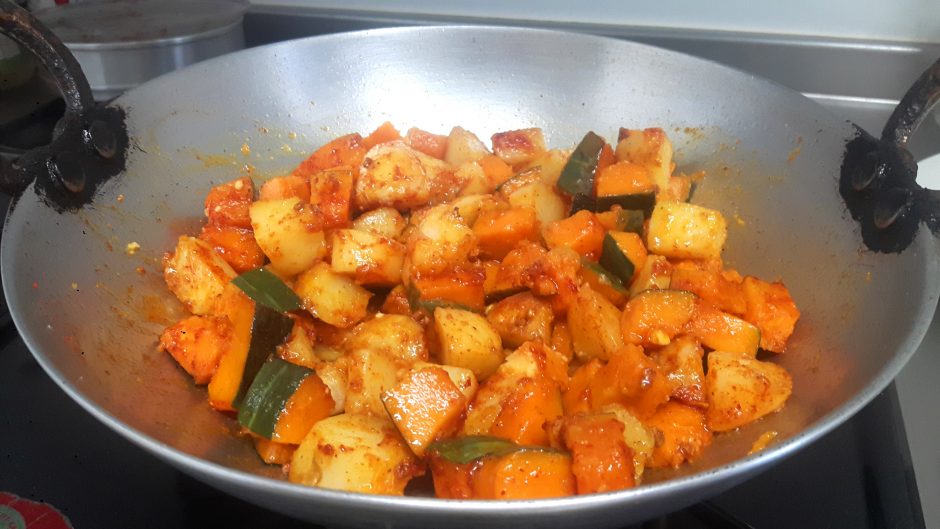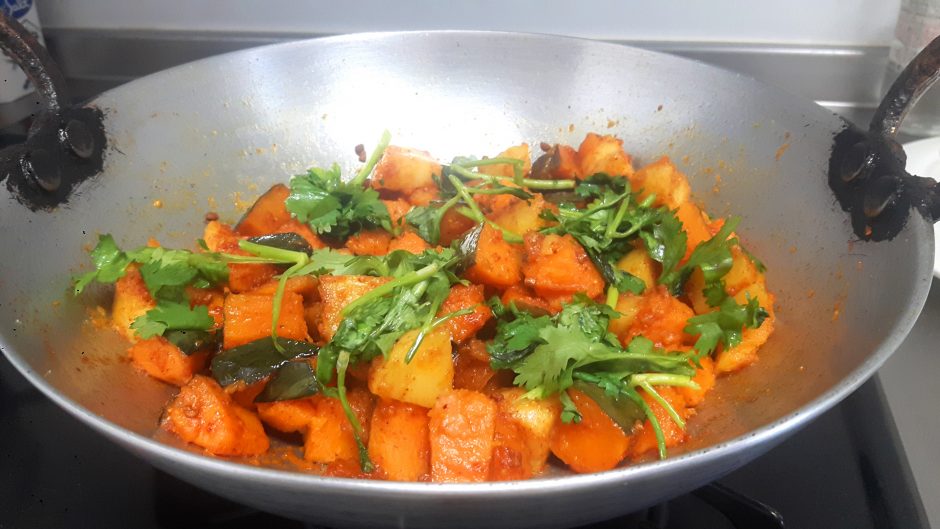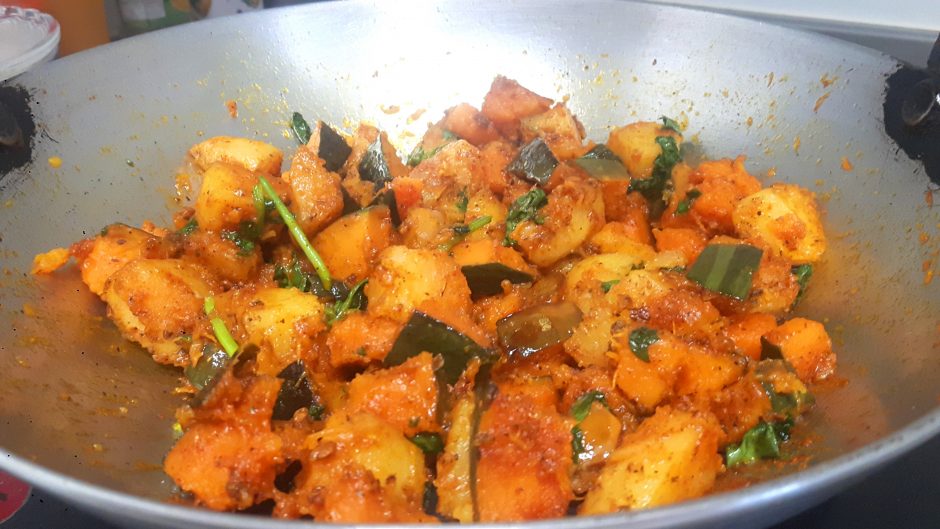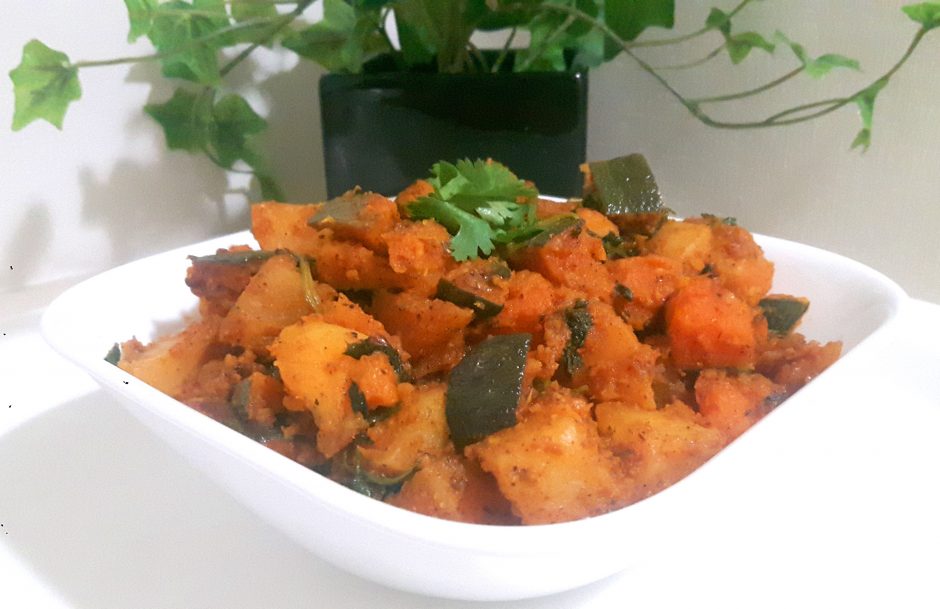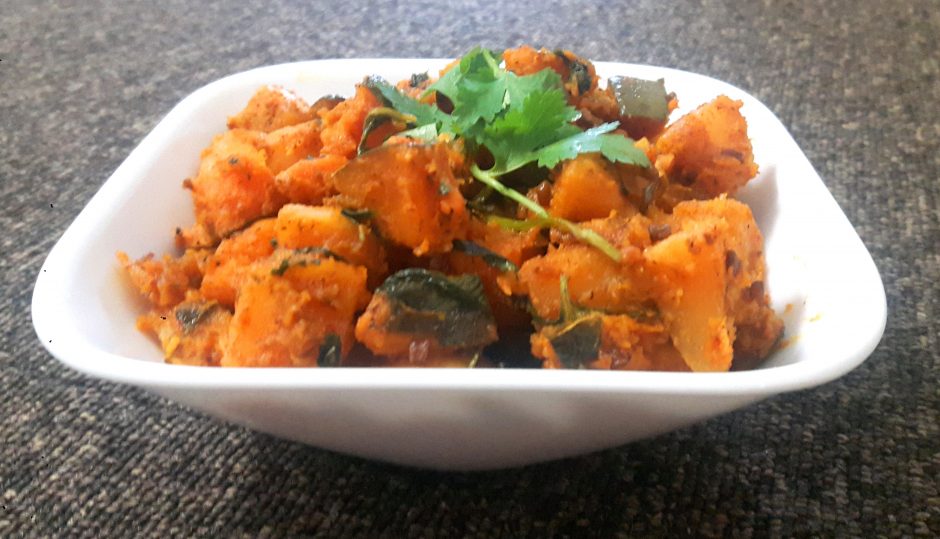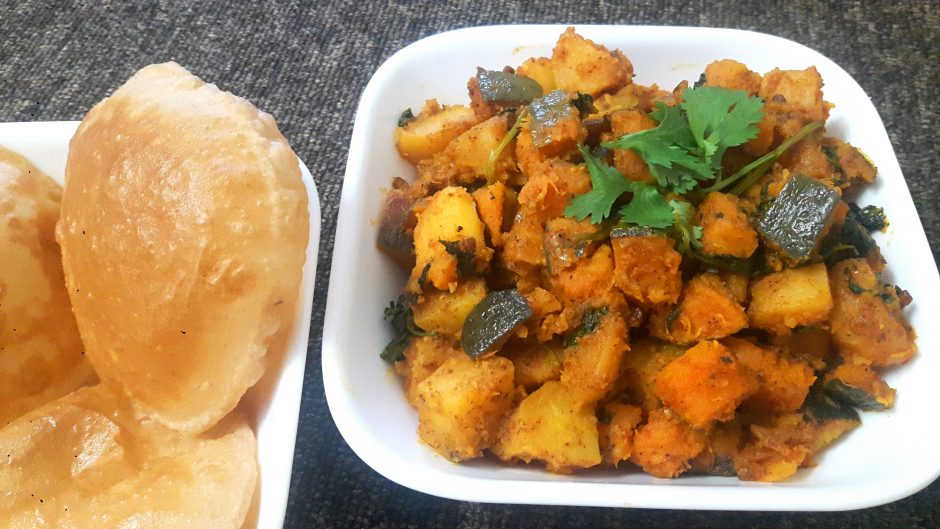 Pumpkin from Avadh (Awadhi kaddu sabji) by Nag Ratna Sahu is licensed under a Creative Commons Attribution-NonCommercial-ShareAlike 4.0 International License.