'Took' is a favorite and classic Sindhi recipe; double fried and smashed; loved by kids to elders. Generally it is served as starter, tea-time snacks or side dish along with any meal like steamed rice and dal/kadhi.
This vegetable(Arabi/Taro root) has neutral taste and slimy-texture. It is high in fiber and low in calories; contains vitamin 'C' & 'B'. It has more potassium than potatoes.
Ingredients:
Arabi: 200 gm
Salt: ¼ teaspoon
Turmeric powder: ¼ teaspoon
Mustard Oil/cooking oil of your choice: for deep frying
Chili flex: ½ teaspoon
Coriander powder: ¼ teaspoon
Chat masala: ½ teaspoon
Kala namak (black rock salt): ½ teaspoon
Preparation:
Prepare spice mix to mix all powder masala, keep aside.
Peel off arabi, keeps aside.
Method:
Deep fry arabi on medium flame until gets golden in color (about 5-6 minutes). Take it out from oil, when it is warm; by using frying spatula or bowl slightly press the fried arabi.
Refry them until golden brown in color and crispy coating all around (about 3-4 minutes); dry out on the kitchen towel.
Sprinkle prepared spice mix over the fried ararbi; mix well so that spices coat all around, now 'Arabi Took/Taro Root Dry (Colocasia Dry)' is ready to be served.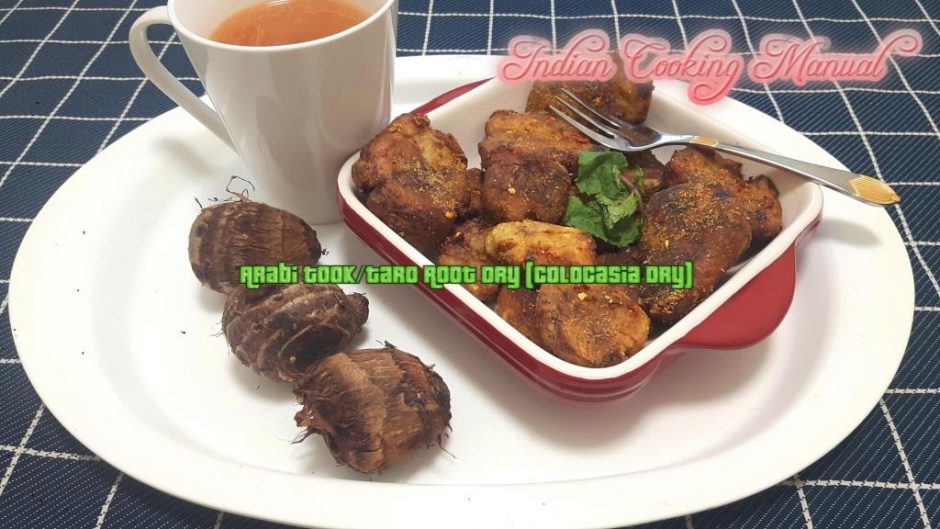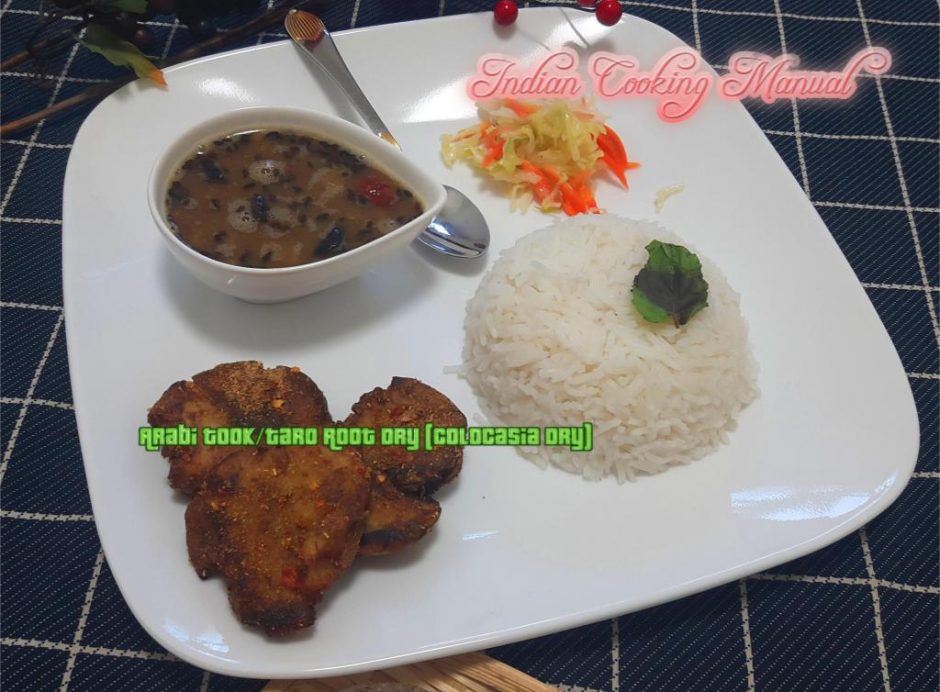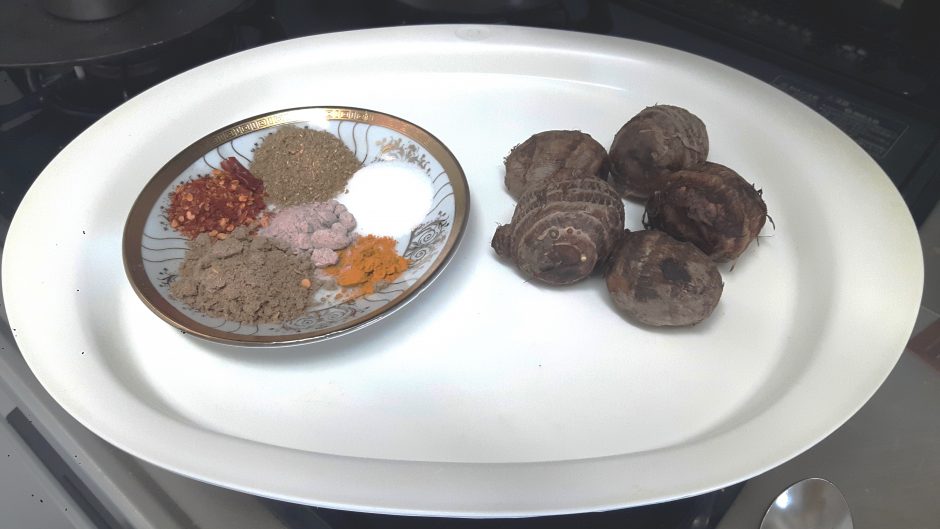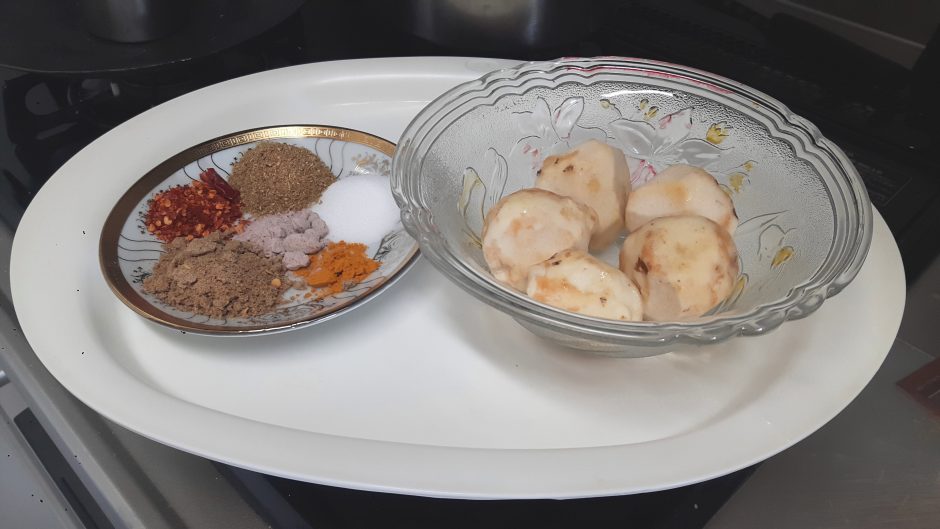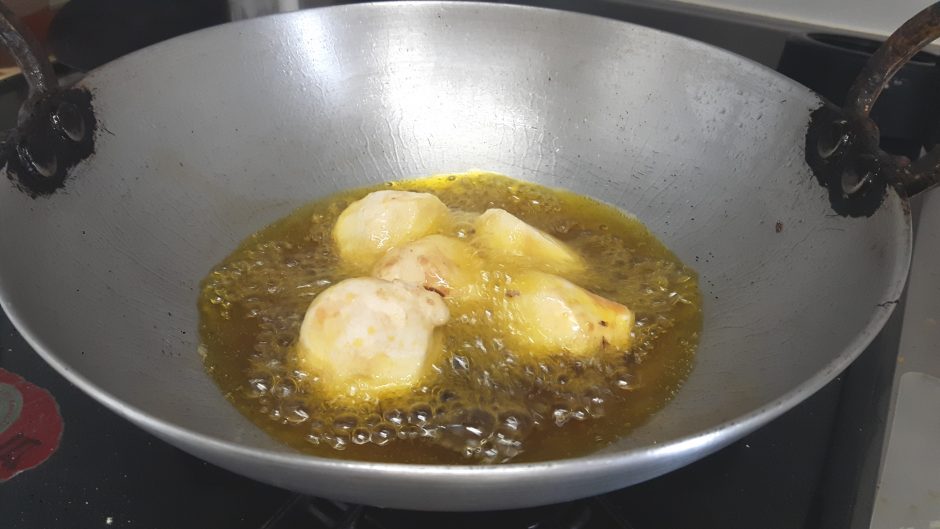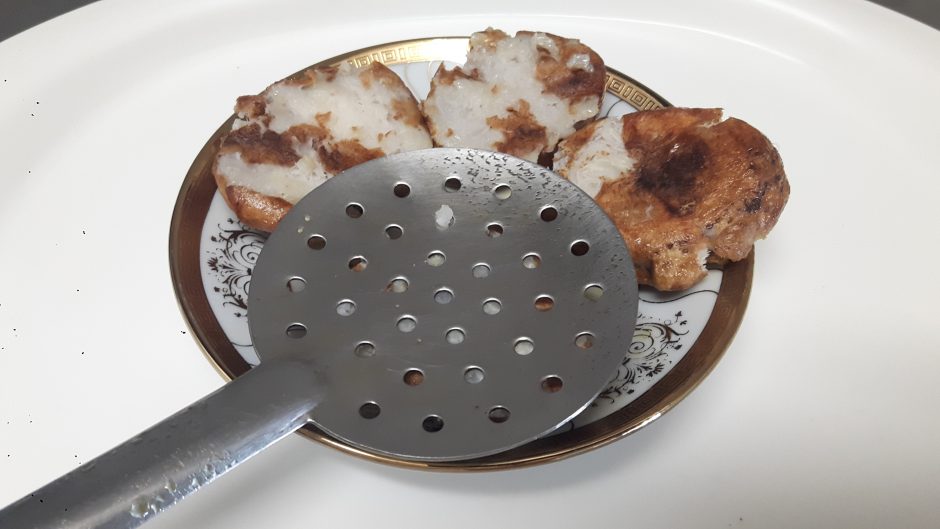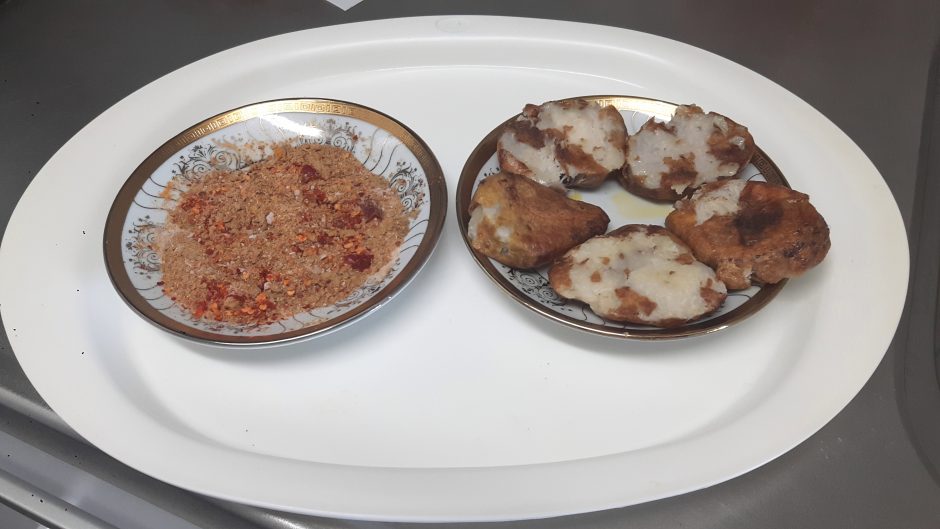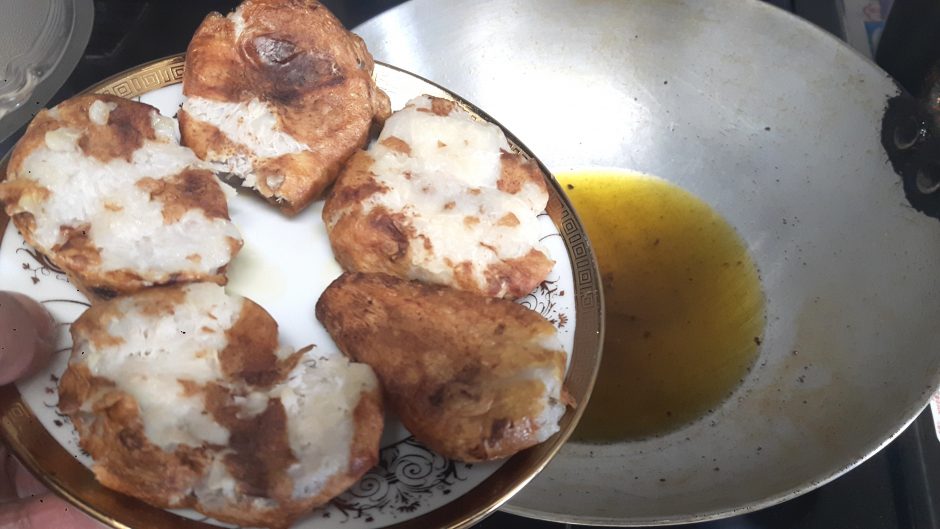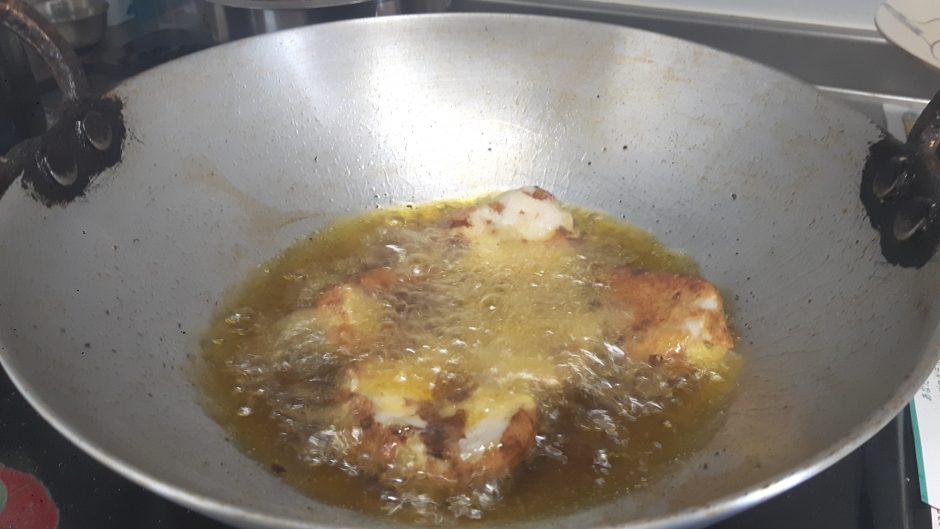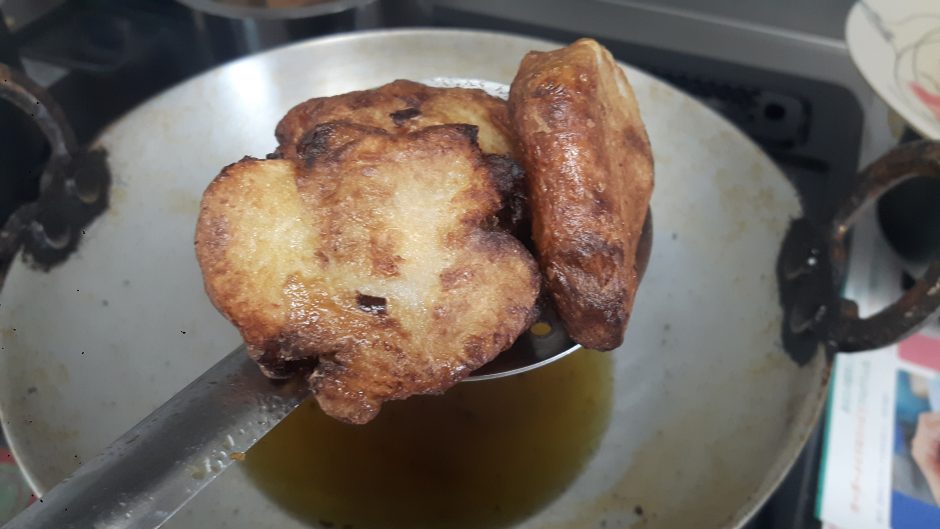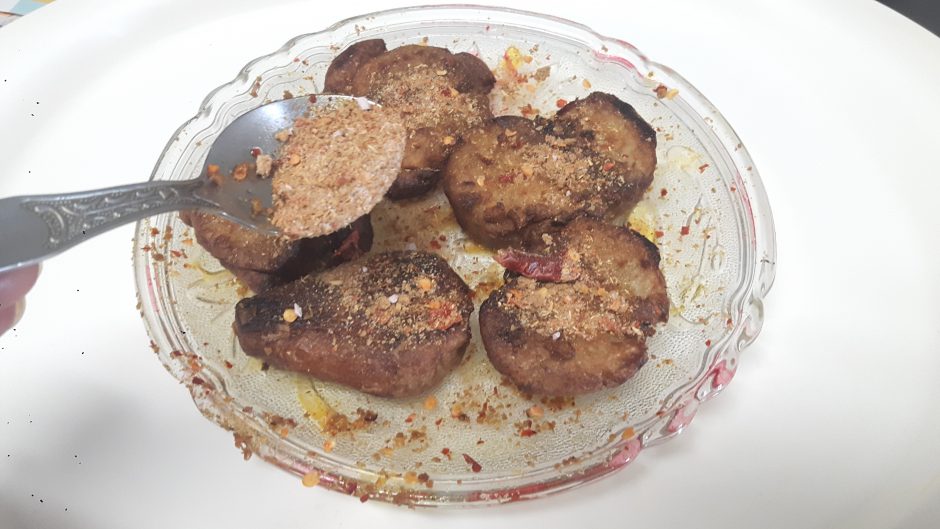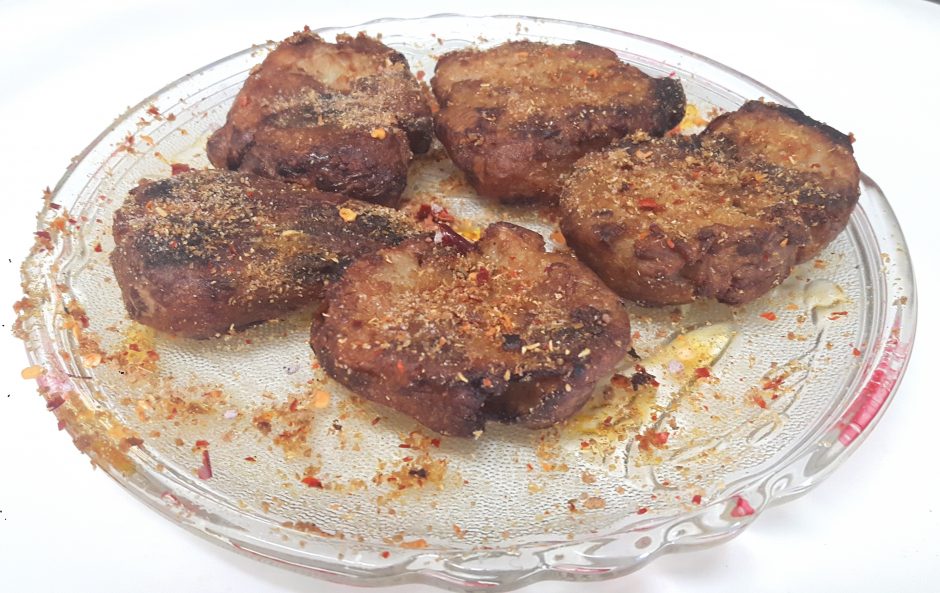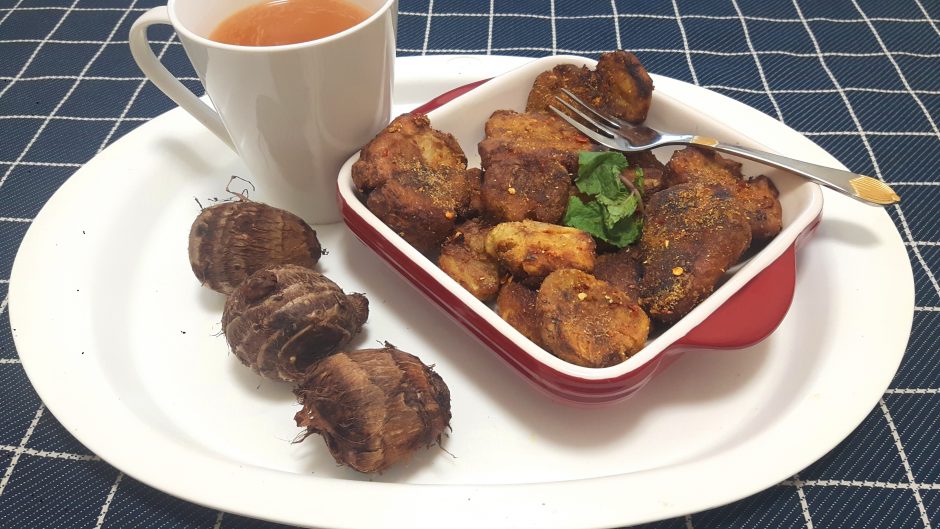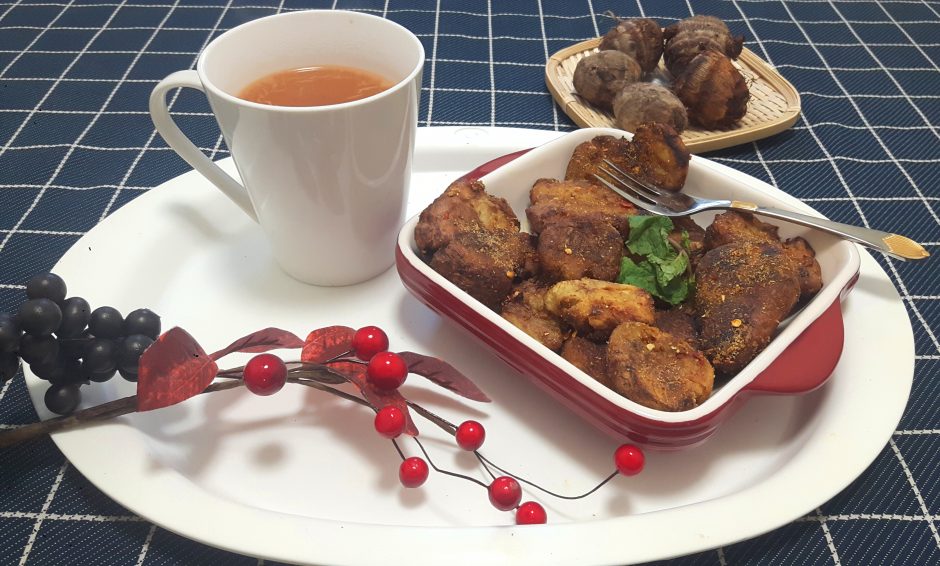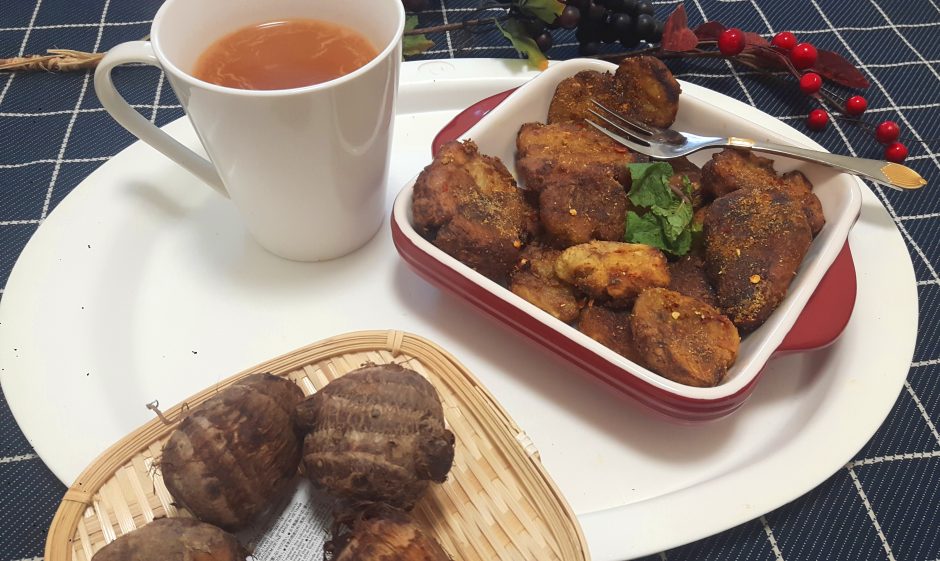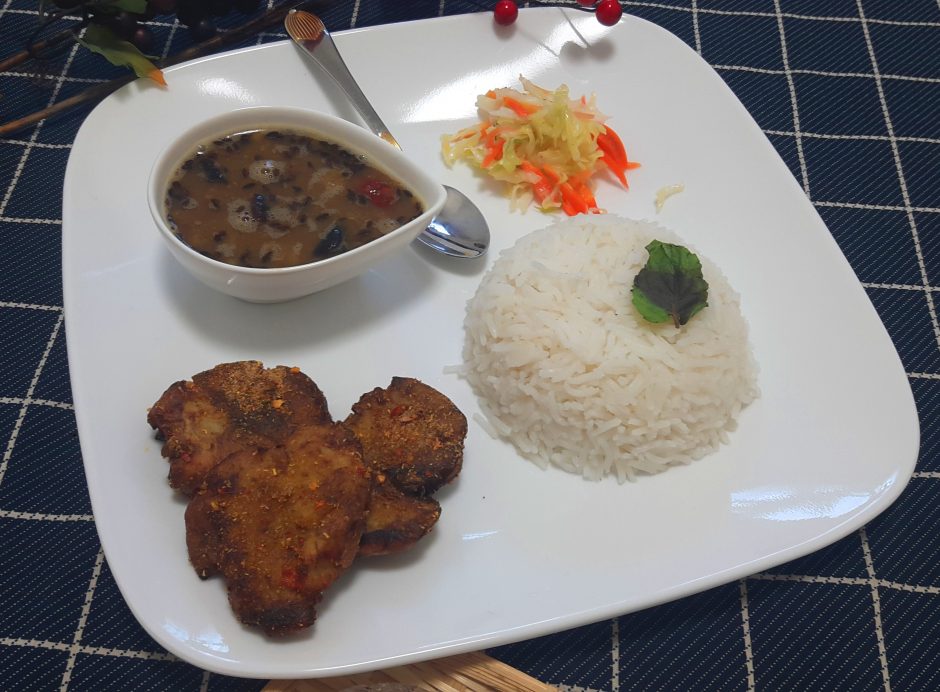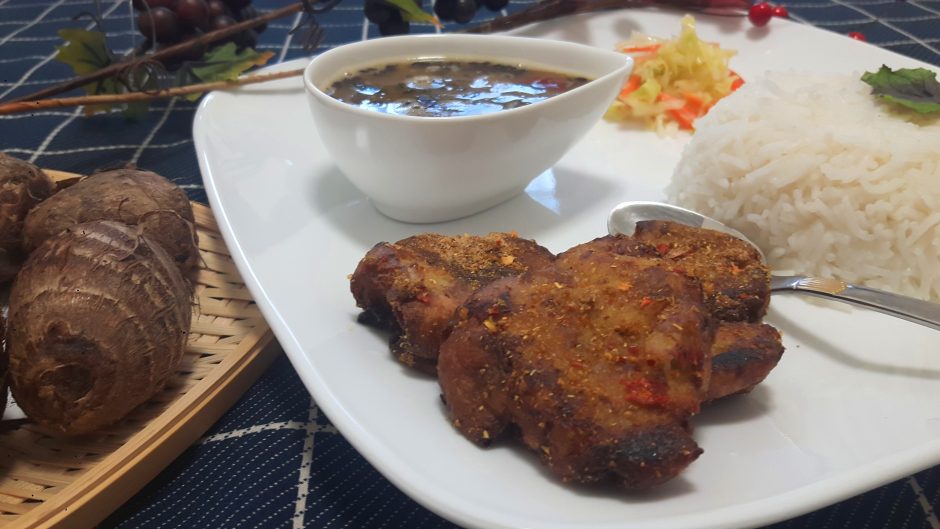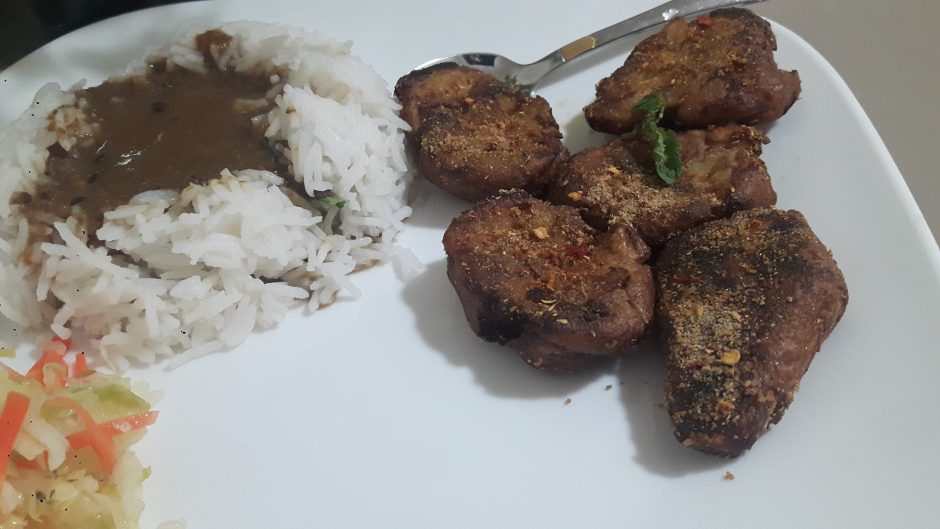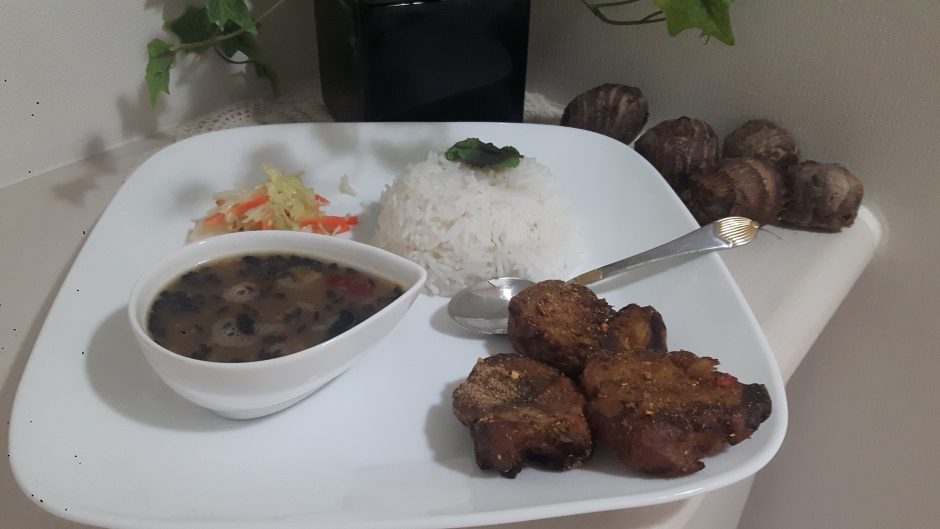 Arabi Took/Taro Root Dry (Colocasia Dry) by Nag Ratna Sahu is licensed under a Creative Commons Attribution-NonCommercial-ShareAlike 4.0 International License.