Servings: 2-3
Preparation time: 10-12 minutes.
Frying time: 8-10 minutes.
Total time: 22 minutes.
I made this recipe with evening tea while hosting a tea party; dining room atmosphere got charged, each and everyone liked the recipe and exclaimed, wow awesome. The recipe is nothing but a fritters (Methy Saag Pakoda) variation of Gujarati dish 'Muthiya'.
Ingredient:
Green Fresh Methi: 150-200 gm.
Green chili: 1-2 no.
Ginger: 1"piece
Salt: 1 teaspoon (as per taste)
Turmeric powder: 1 pinch
Ajwain (carom seeds): half teaspoon
Kalongi/Mangraella (Nigella sativa): half teaspoon
Fennel seeds: ¼ teaspoon
Besan (gram flour): ½ cup
Makki ka Aata (corn meal): ½ cup
Asafoetida: 1 pinch
Baking soda: 1 pinch
Mustard oil/ cooking oil: for deep fry
Preparation:
Chop the Methi Saag, ginger and green chili into fine pieces and put in a bowl; add all ingredients. Mix and mash all adding water in small quantity if required.
Mash properly (more you mash better it is) make dough like Roti-dough.
Make 6-8 balls out of the dough as per your desired size, put the ball in your fist and make the impression of your fingers, just like you close your fist, see as given in photo…
Method:
Deep fries the pakoda:
Take a fry pan, heat oil in it; let oil to smoke. Pour a bit of dough into the oil.
If comes up, it means right temperature of oil otherwise wait for a while and test again.
After getting right temperature of oil, deep fry till it becomes golden brown on both sides.
Green Fresh Methy Fritters (Methy Saag Muthiya) is ready to serve.
Serve hot with Sauth, Green chutney or ketchup.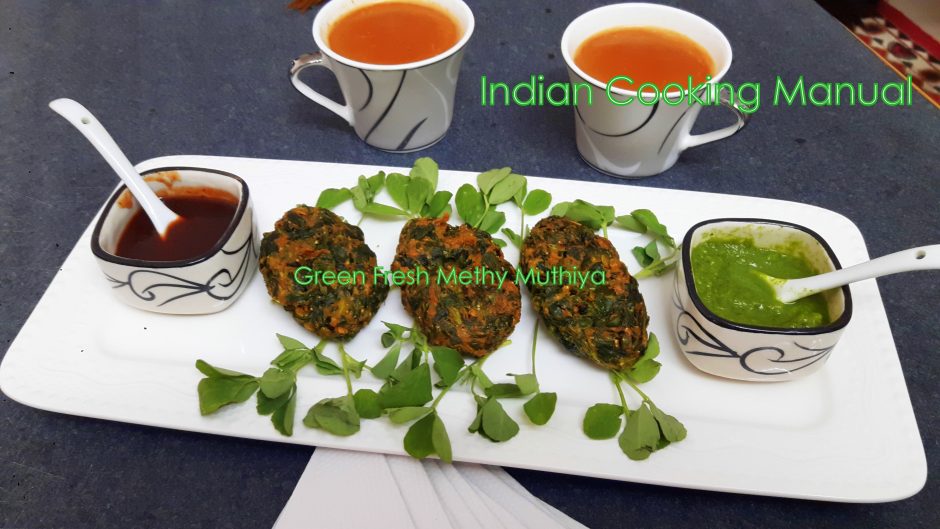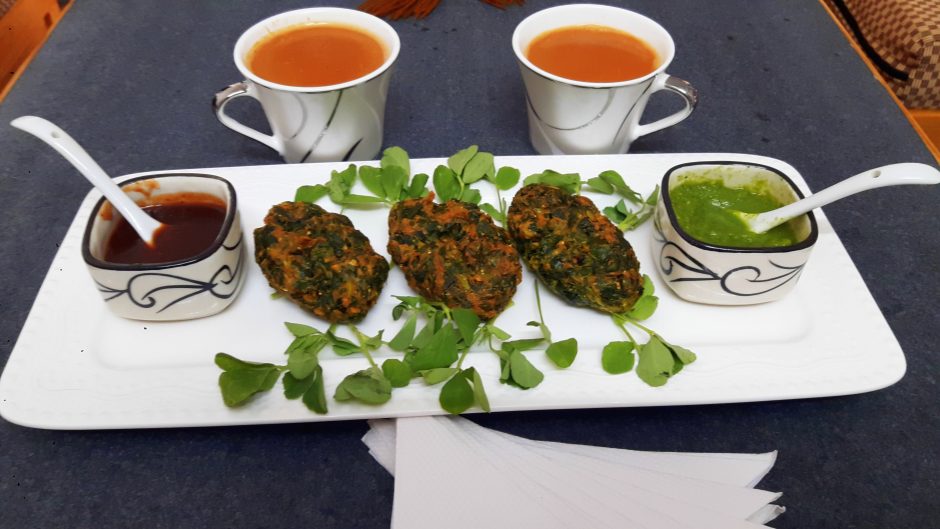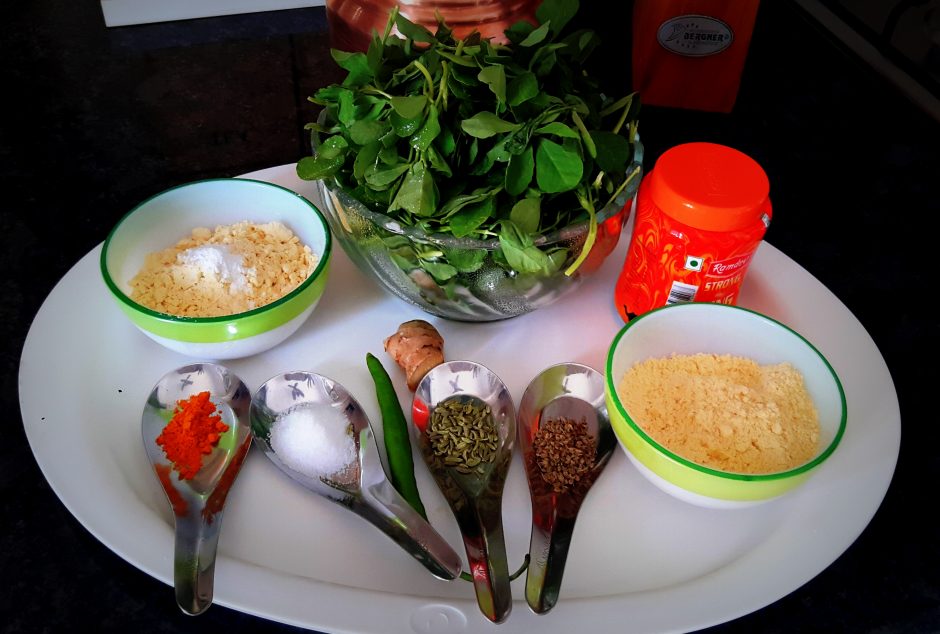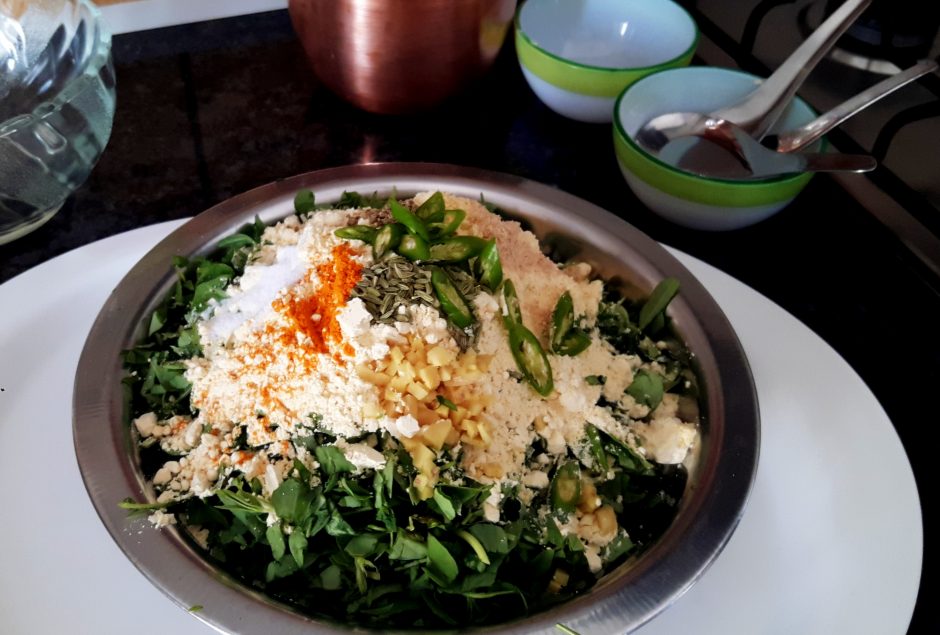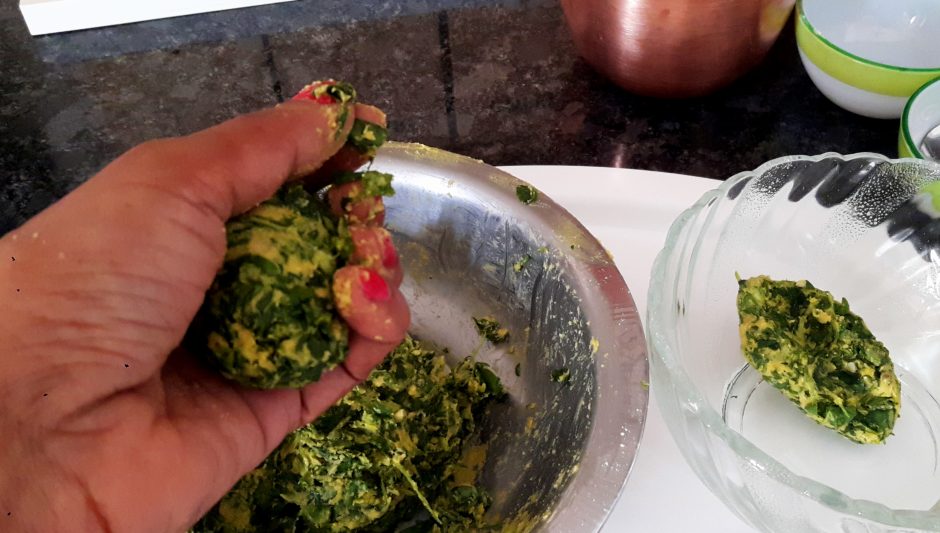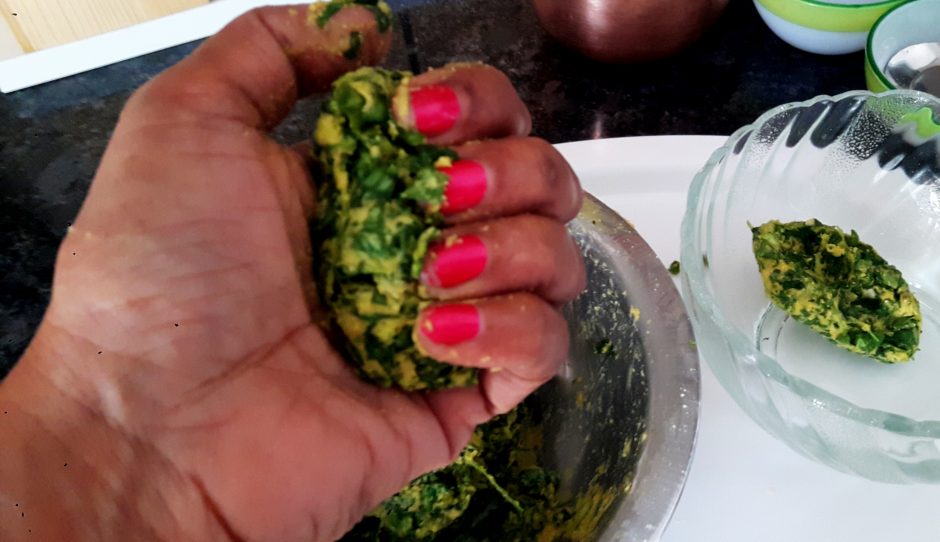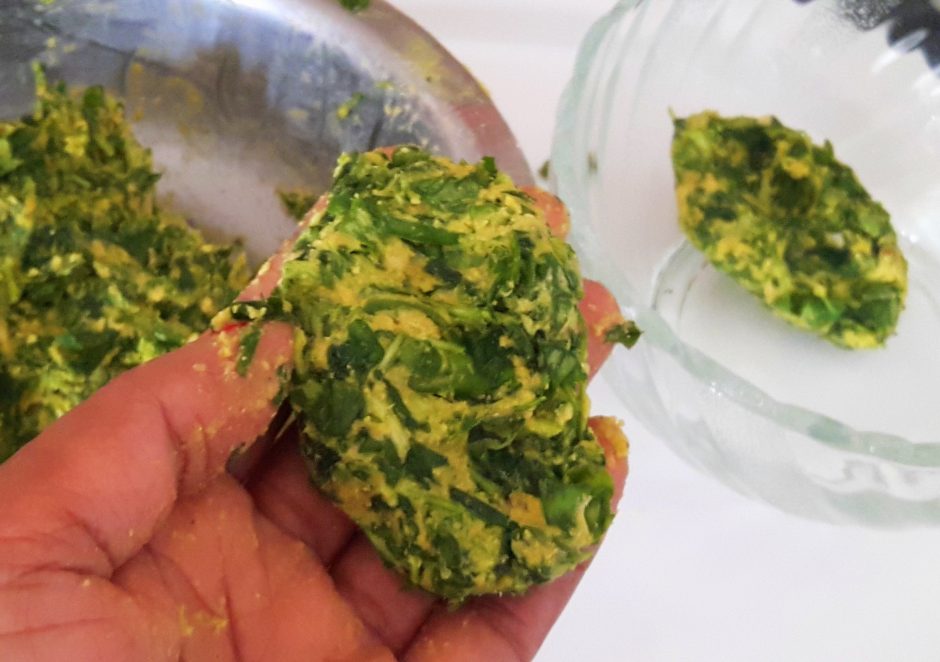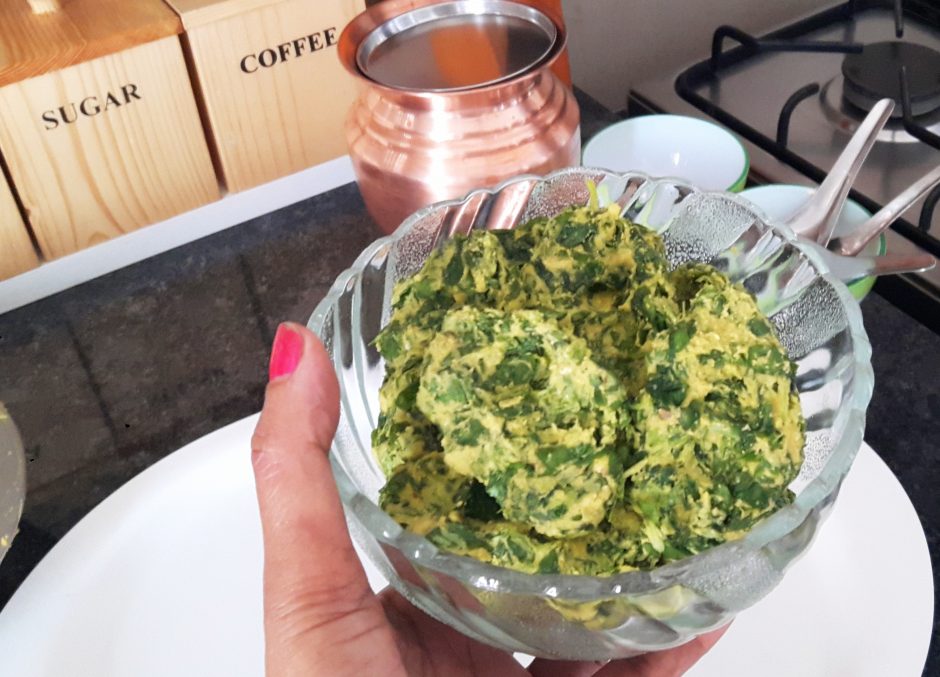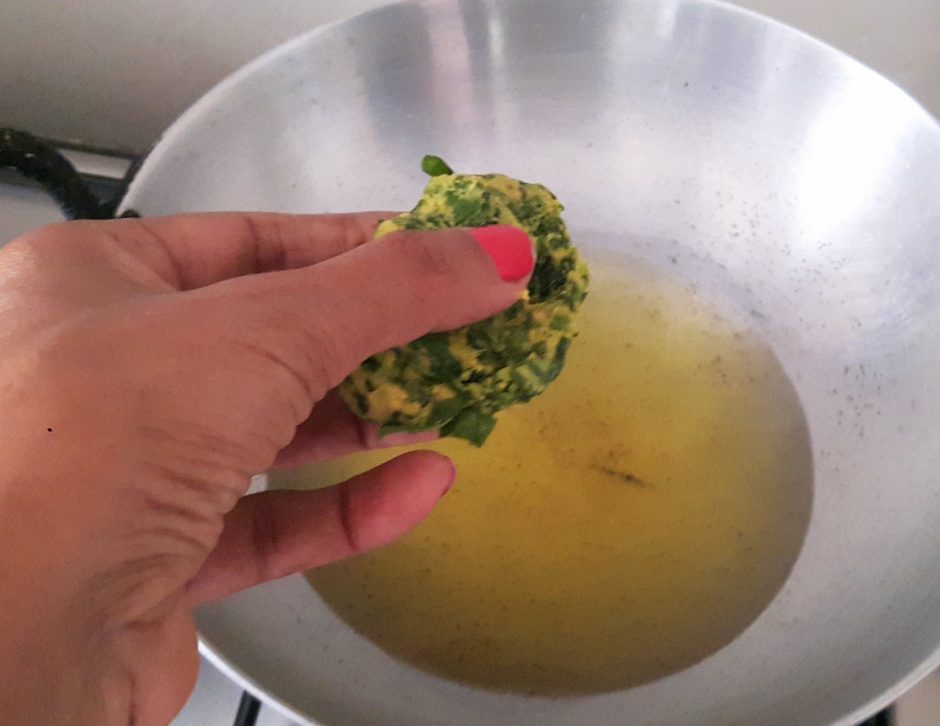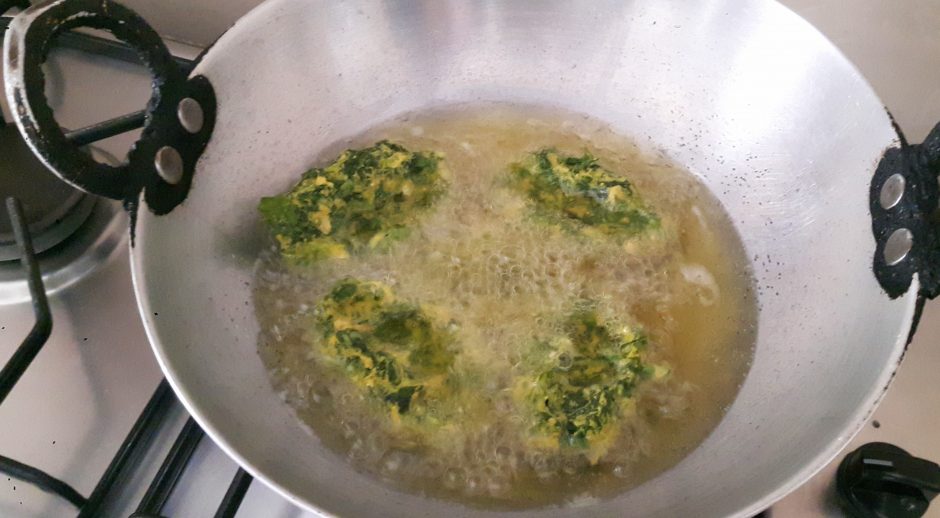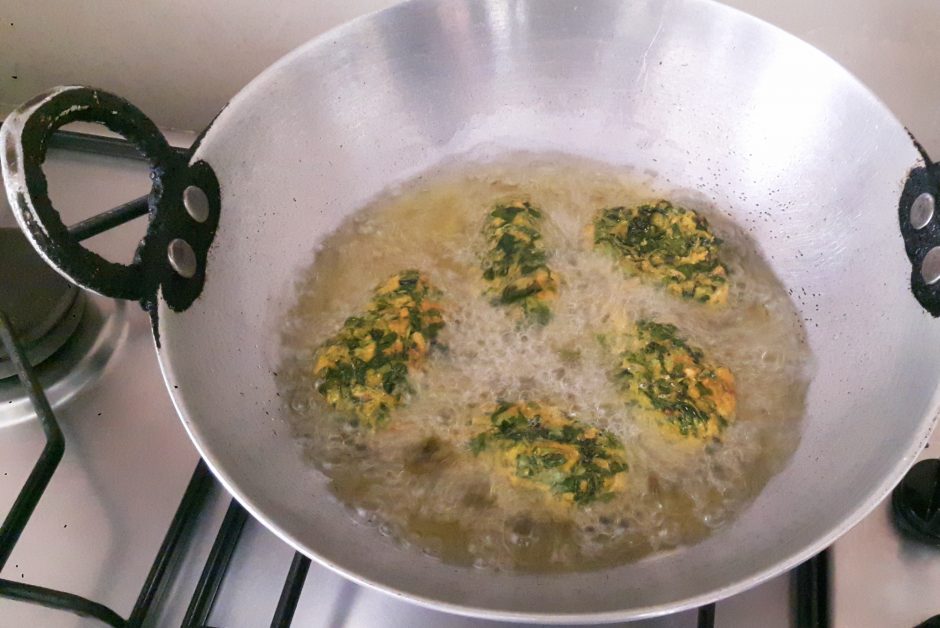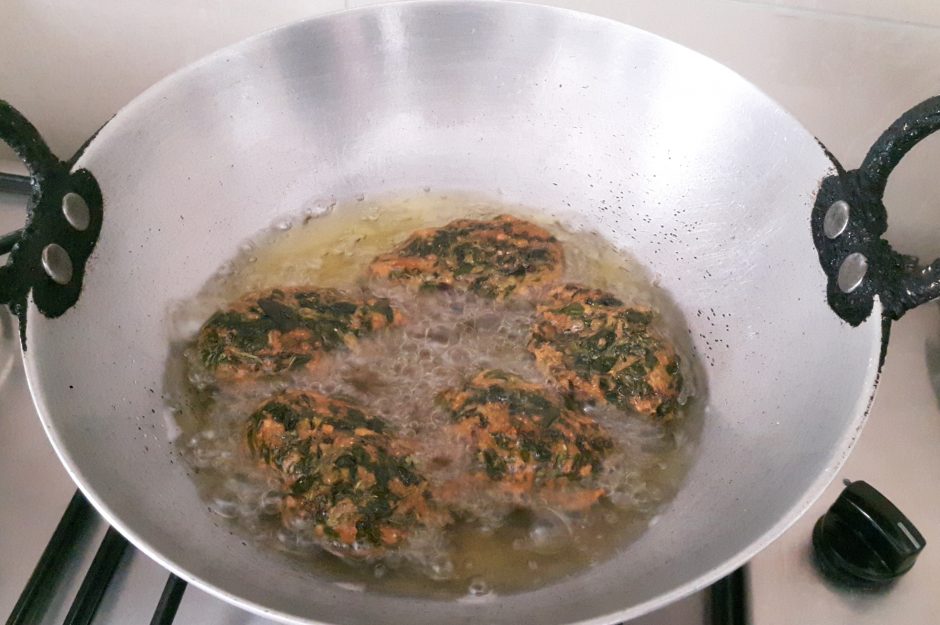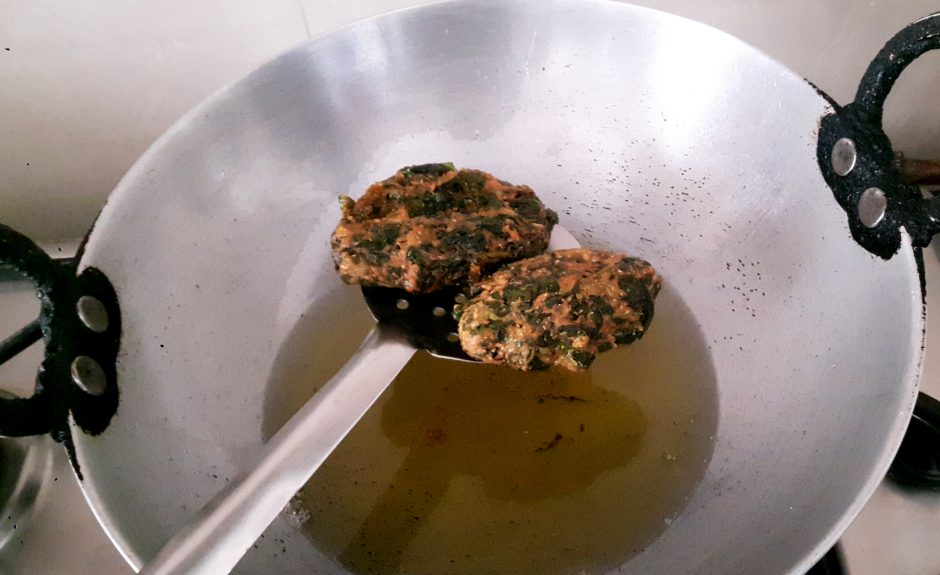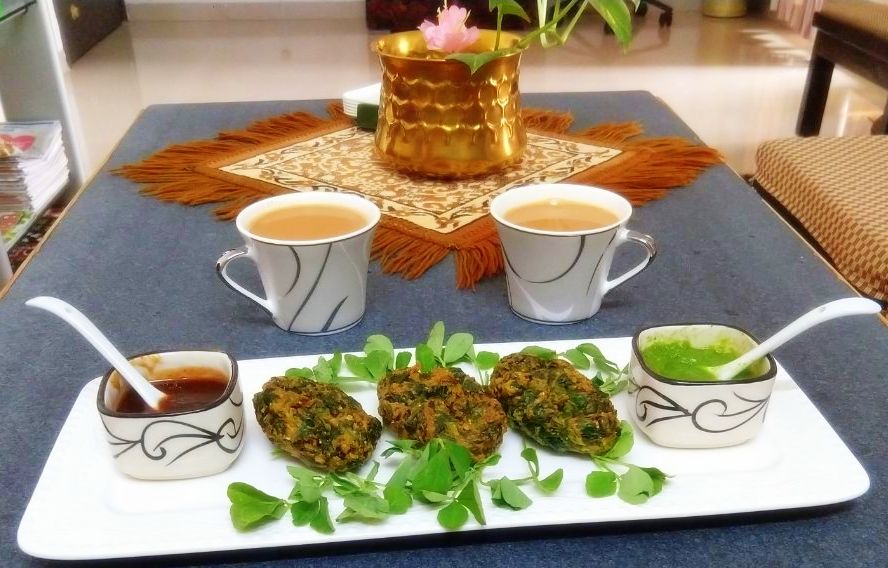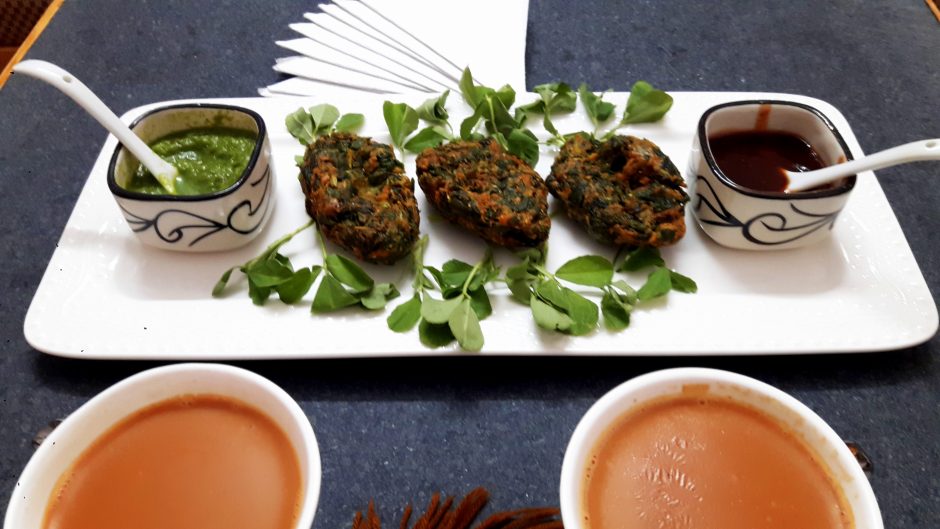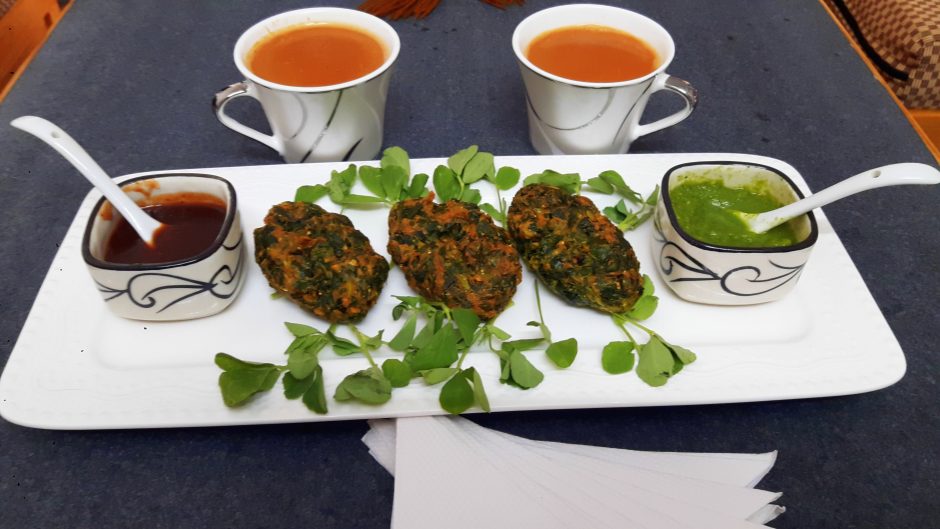 Green Fresh Methy Fritters (Methy Saag Muthiya) by Nag Ratna Sahu is licensed under a Creative Commons Attribution-NonCommercial-ShareAlike 4.0 International License.