Servings: 2
Preparation time: 8 minutes.
Preparing stuffing time: 11 minutes
Grilling time: 8 minutes.
Total time: 27 minutes.
In the summer, June to August Zucchini is the star of vegetable shop in Tokyo. This is an incredibly versatile vegetable. Today I prepared stuffed zucchini which really turn out very delicious dish that tasted great. You can serve it as side dish or it can be packed in kid's Tiffin boxes as chapatti roll or make hotdog from this stuffed zucchini.
Ingredients:
Zucchini: 2 no.
Khus-Khus (Poppy Seed/ posta): 3 tablespoon
Mustard Oil: 2 tablespoon
Jeera (Cumin): ½ teaspoon
Onion: 1 no. (Small)
Fresh/ Frozen Peas: ½ cup
Garlic: 2 flakes
Salt: ½ teaspoon
Green chili: 1 no.
Ginger: 1 inch piece
Turmeric powder: ¼ teaspoon
Chili power: ½ teaspoon
Coriander powder: 1 teaspoon
Garam masala powder: ¼ teaspoon
Red bell pepper: ½ no.
Cheese cube: 2 no. (Optional)
Preparation:
For stuffing:
Trim the both ends of zucchini and slice length wise into two halves; scoop out pulp and seeds with help of small spoon, grease the inner and outer boat shaped zucchini with ghee keep aside (see photo)
Chop green chili, red bell pepper, zucchini pulp and onion into small pieces, keep aside.
First make fine powder by dry grinding poppy seed with salt then add 2-3 table spoon of water along with ginger and garlic, grind to fine paste, keep aside. (Direct wet grinding of 'poppy seed' is a herculean task)
Put a non stick/ heavy bottom pan on the stove; put oil in it, when smokes add cumin seed. Wait for few seconds then add chopped onion; stir fry on medium flame for couple of minutes or till onion gets translucent, add chopped zucchini pulp and seeds, continue to fry for couple of minutes, add peas, continue to fry for couple of minutes.
Add grounded poppy seed paste continue to fry on lower flame for couple of minutes; add red bell pepper, green chili, dry masala powder and one teaspoon of ghee, stir well for a minute and put off the flame, add Garam masala powder. Now stuffing is ready, divide the stuffing into 4 parts, Keep aside.
Method:
Arrange the zucchini boat into the preheated griller (you can use oven or even fry pan) for about 4-5 minutes on minimum flame, turn the side and continue to cook for couple of minutes; take out the boat from griller, stuff the boat with stuffing, sprinkle the cheese (you can skip cheese) and again place in to the griller for one minutes.
Now "Stuffed Zucchini" is ready to be served.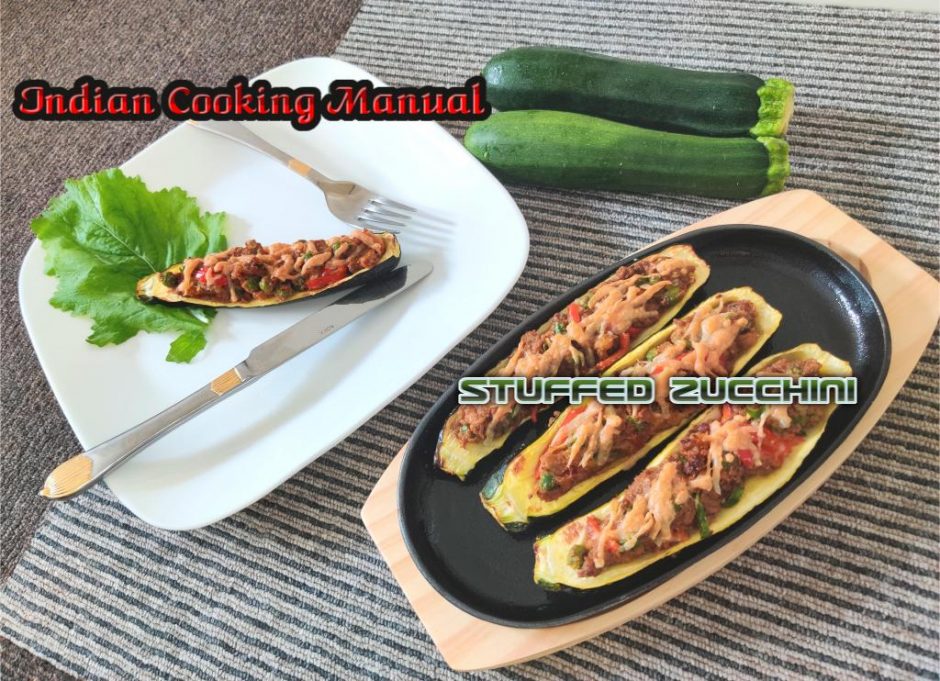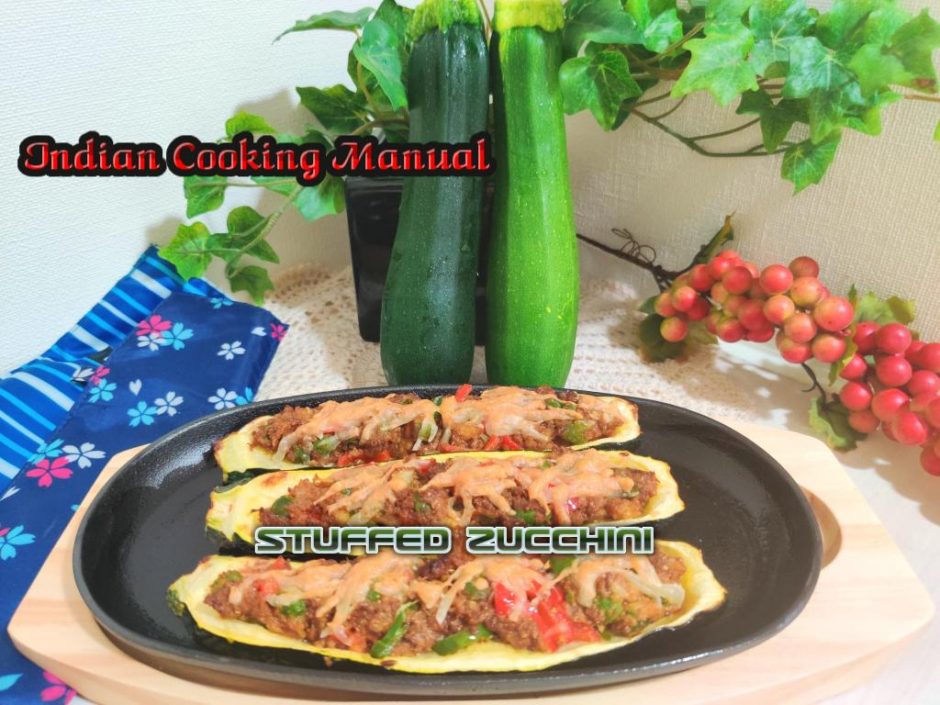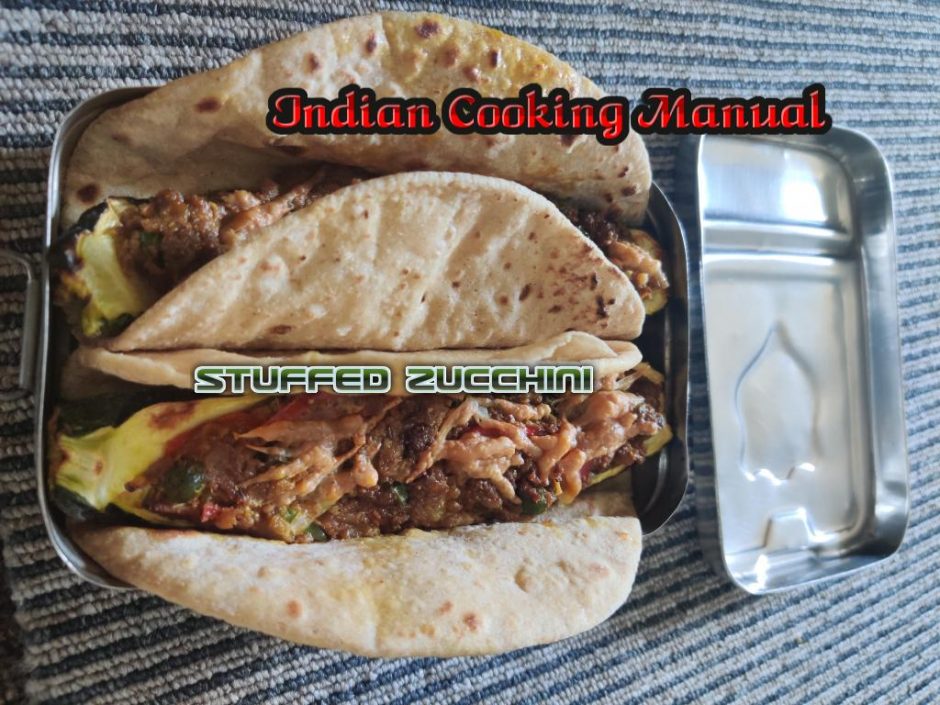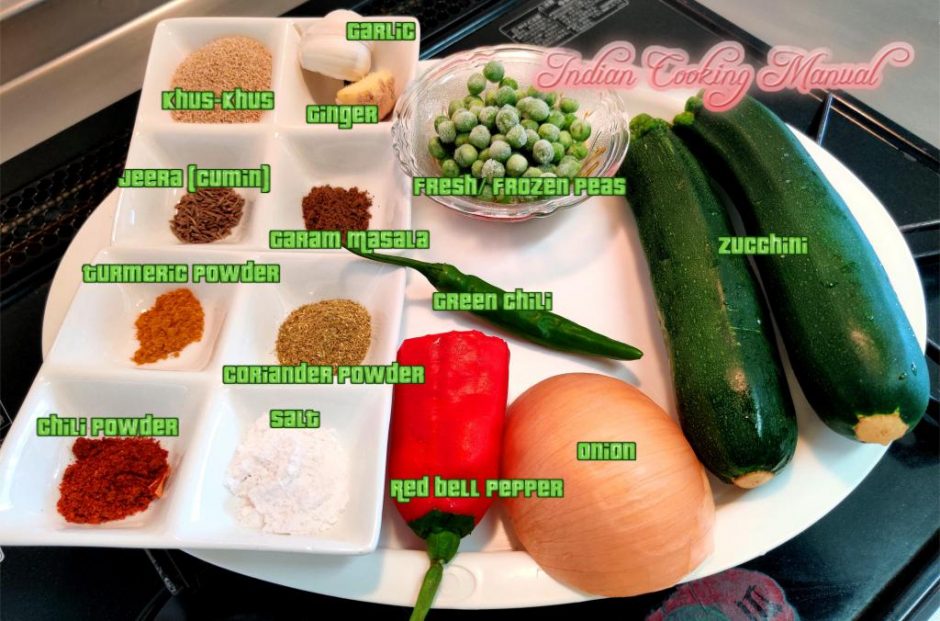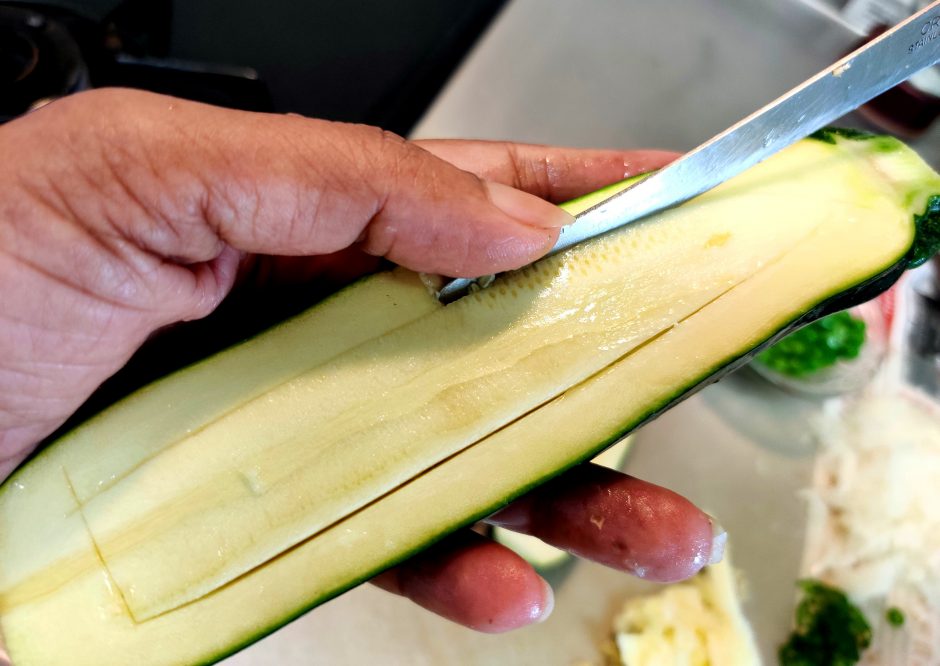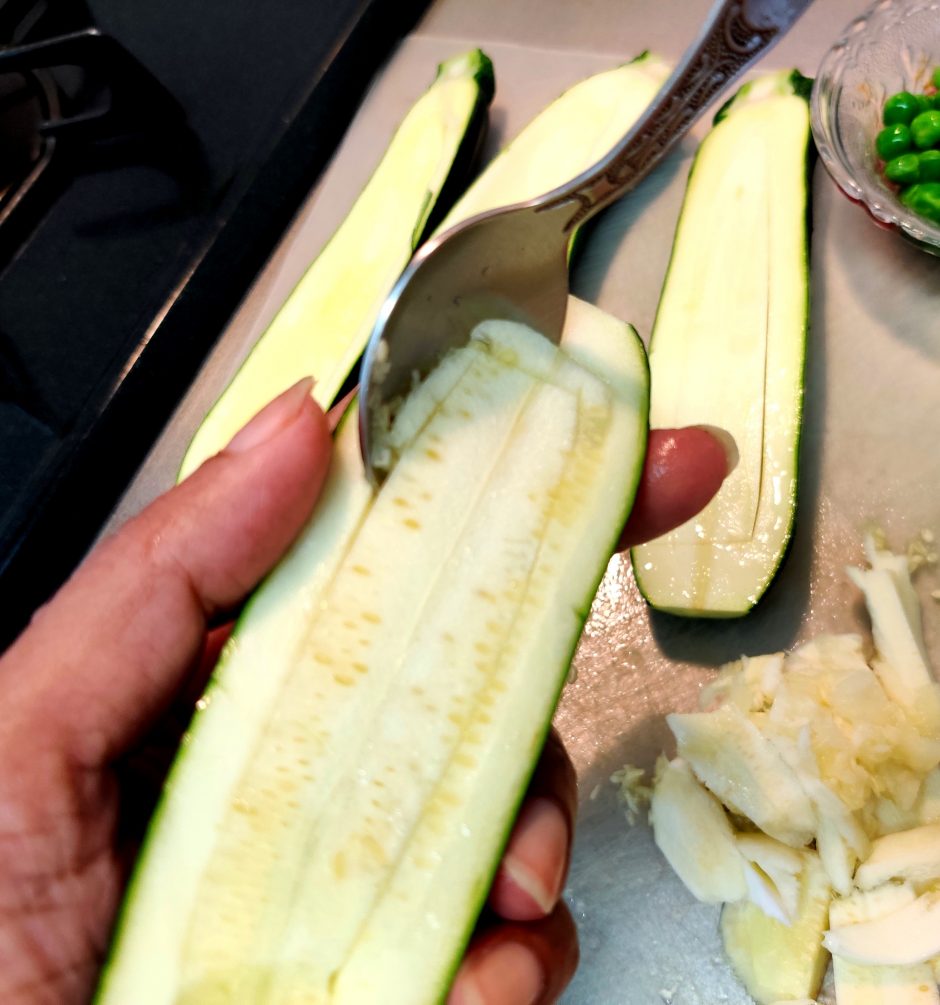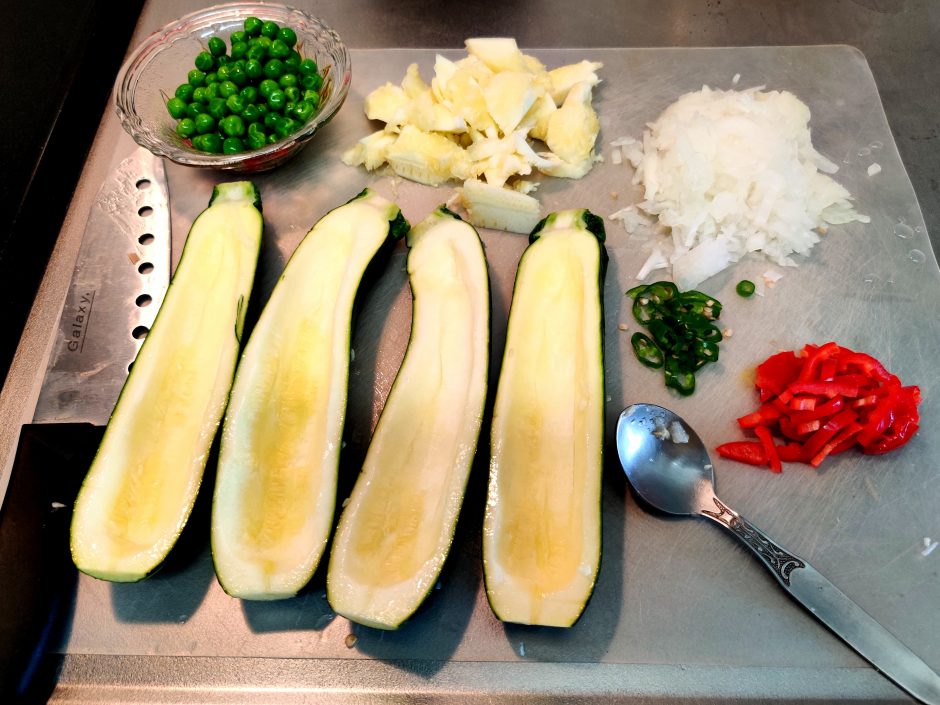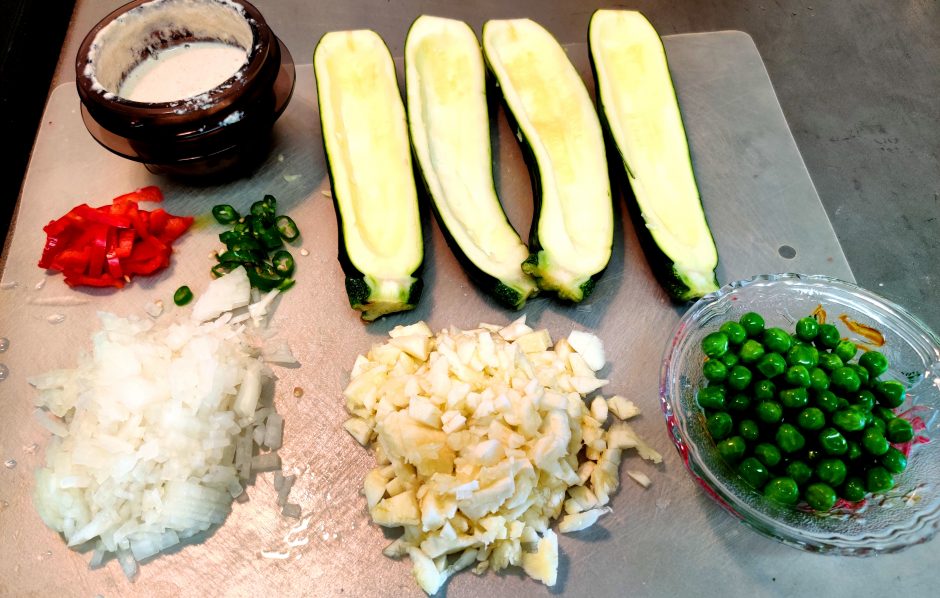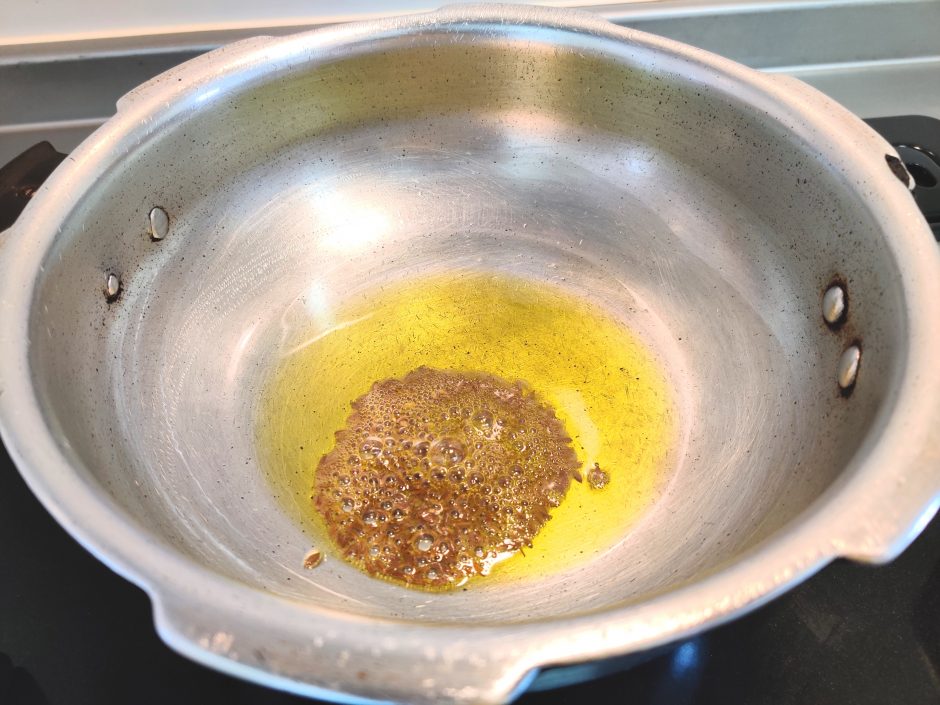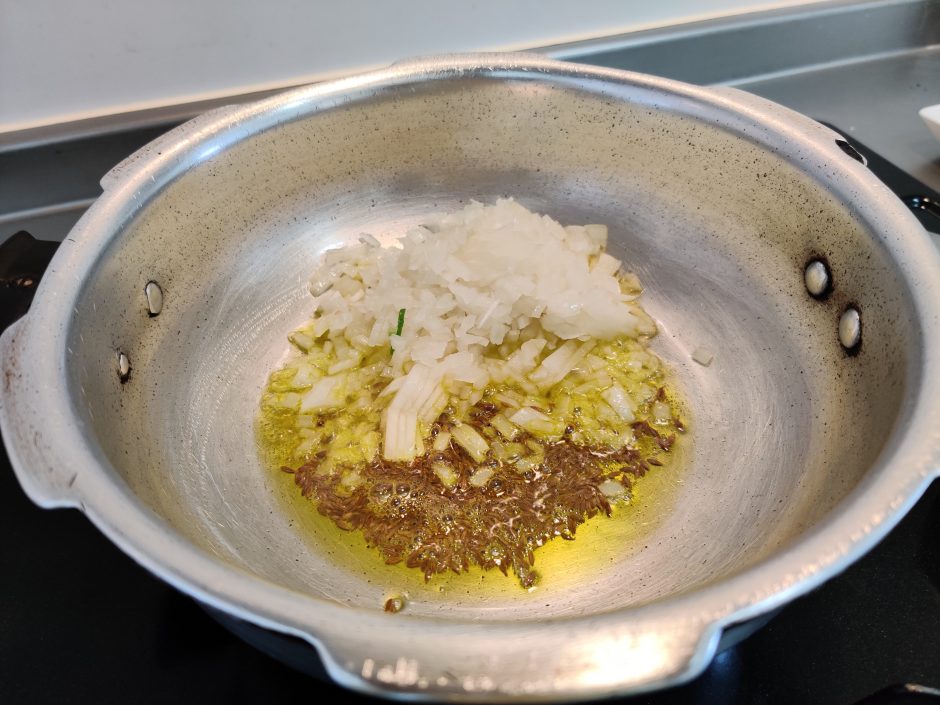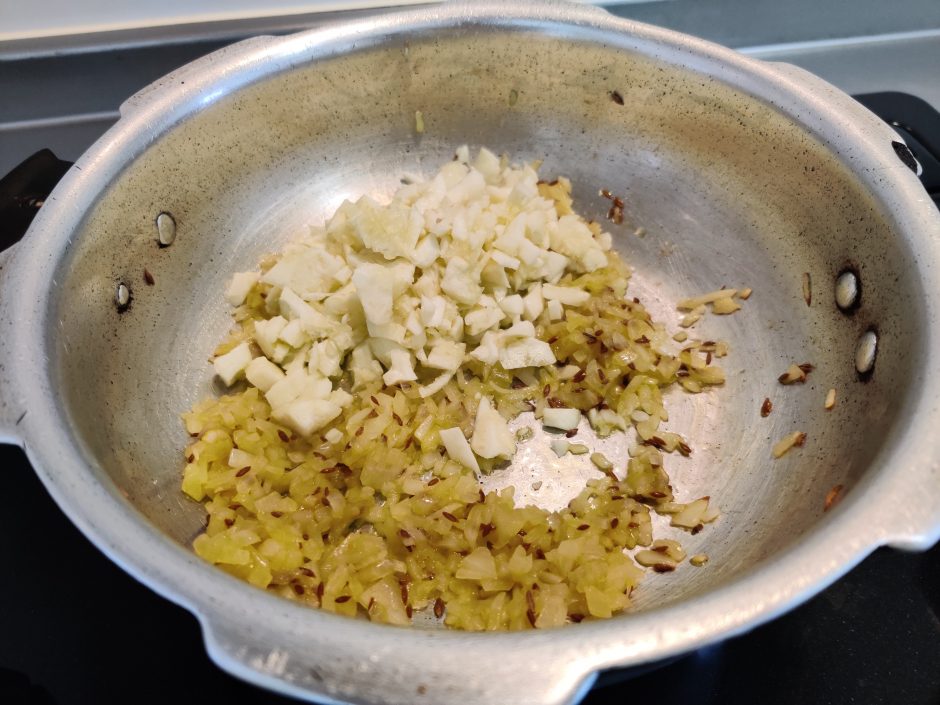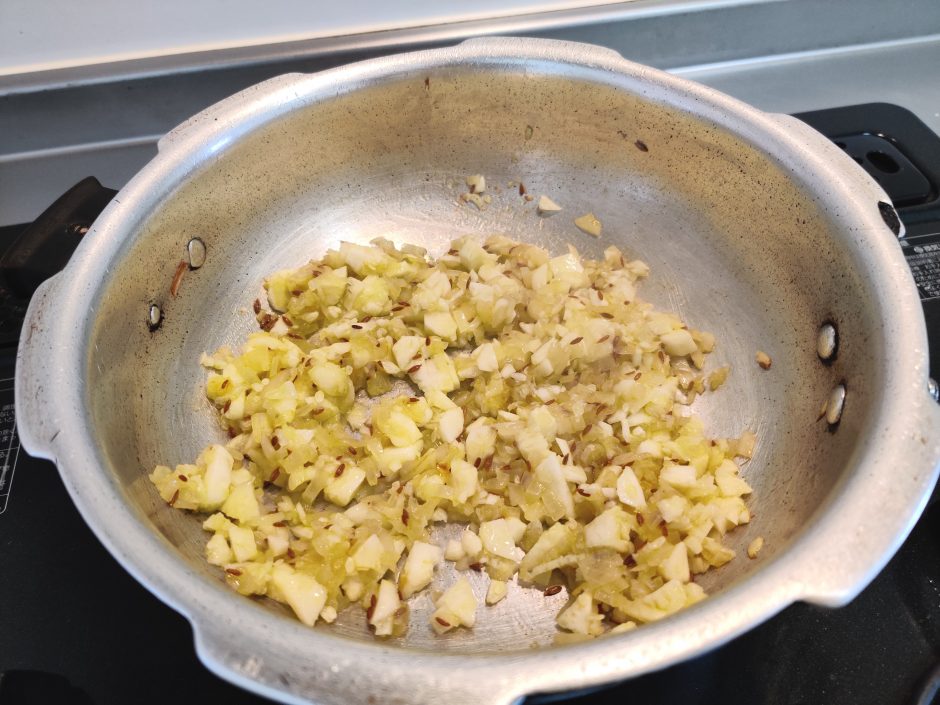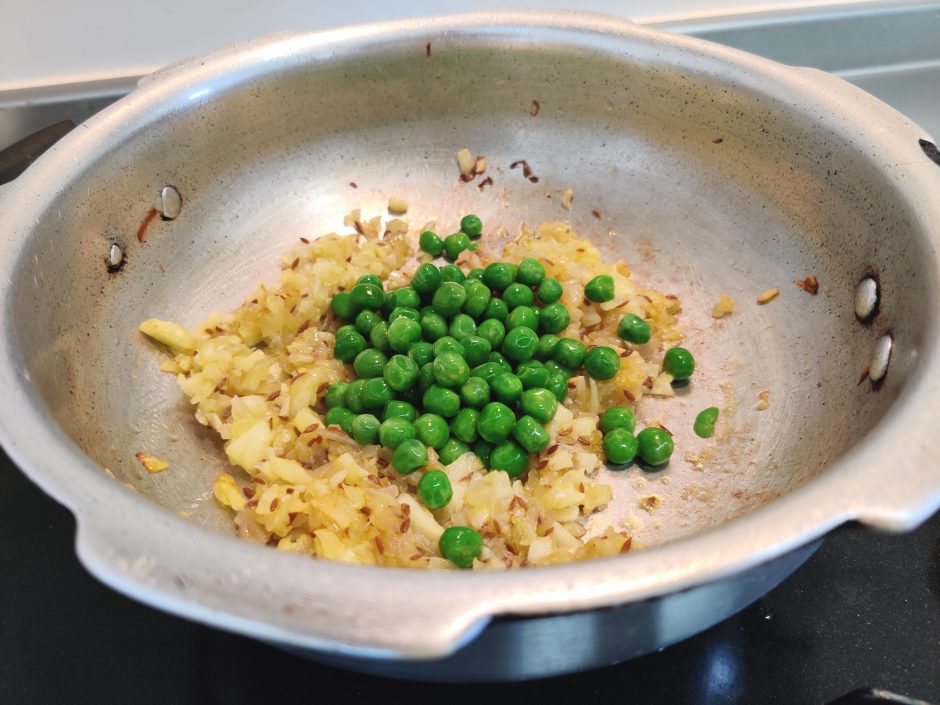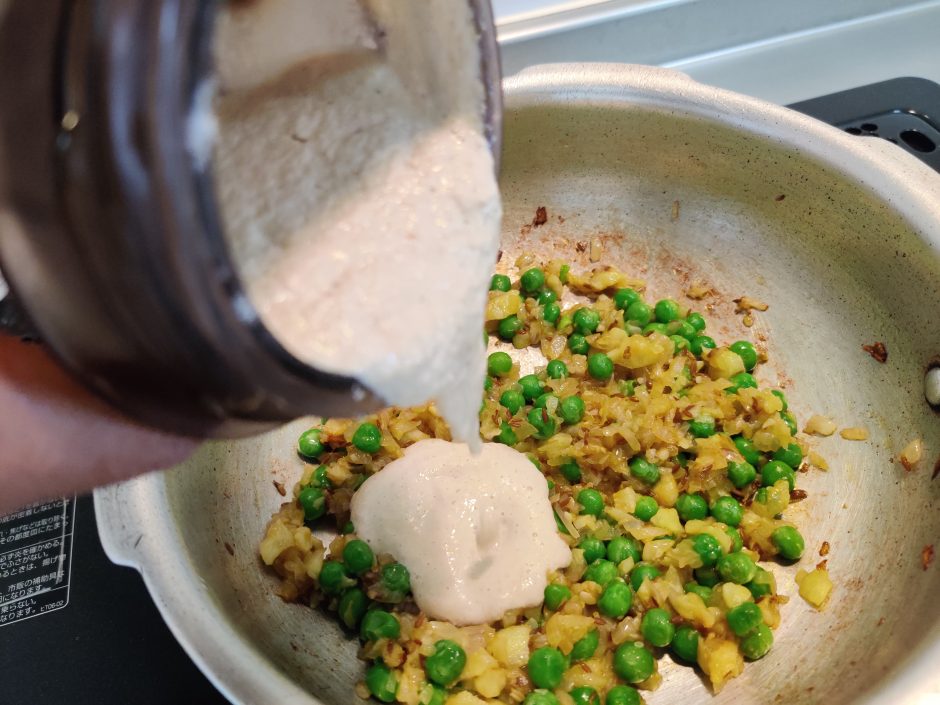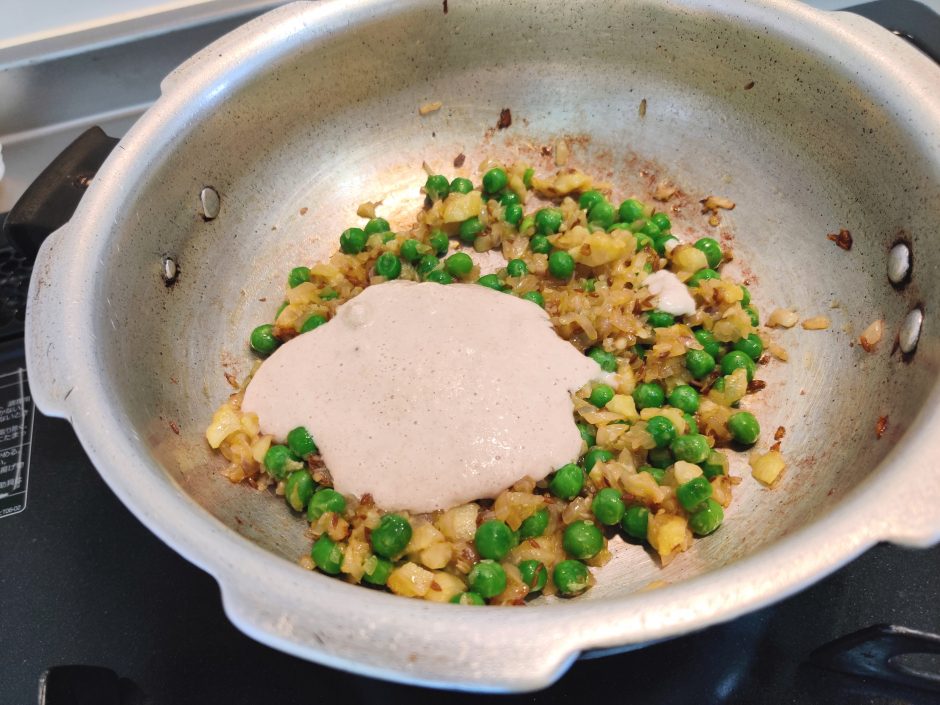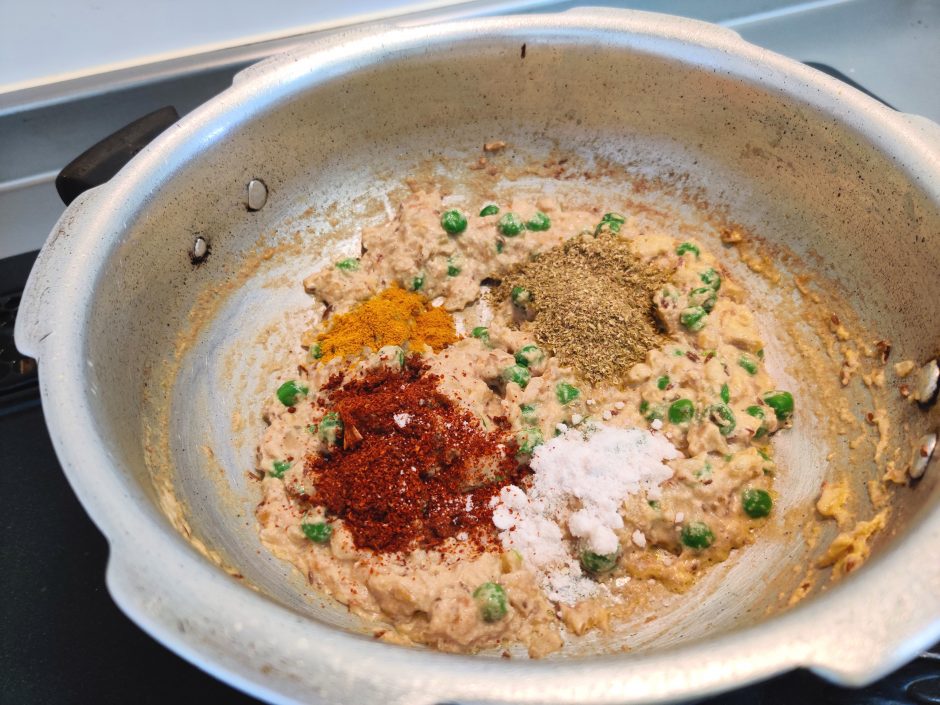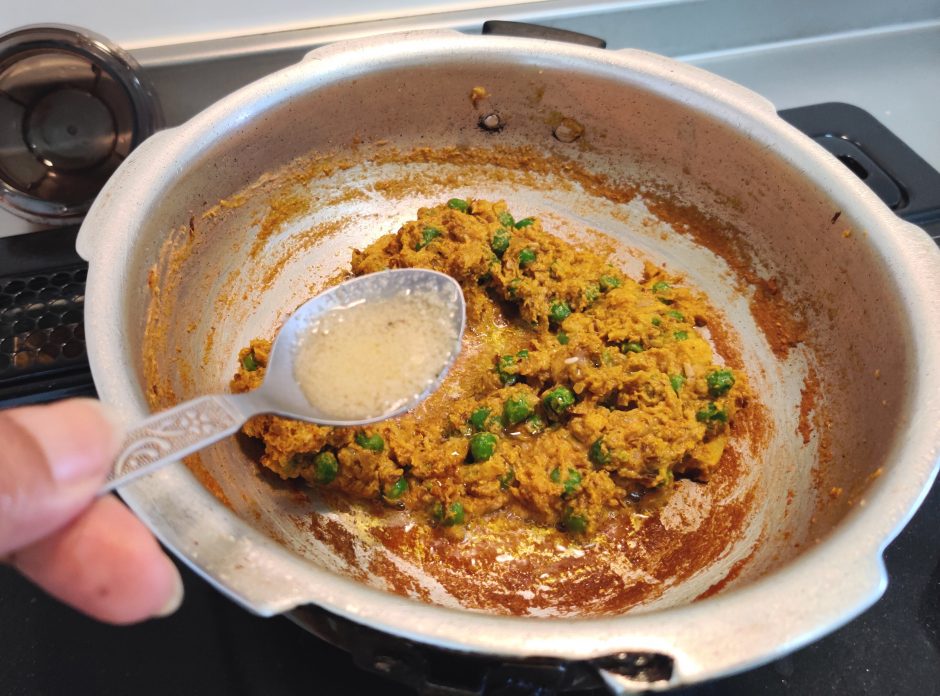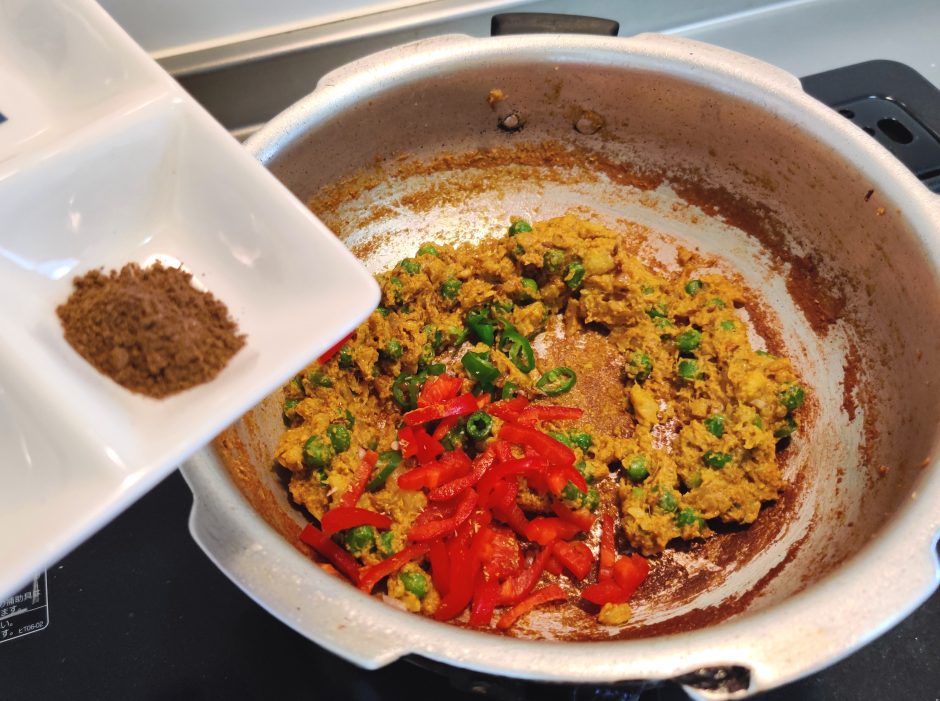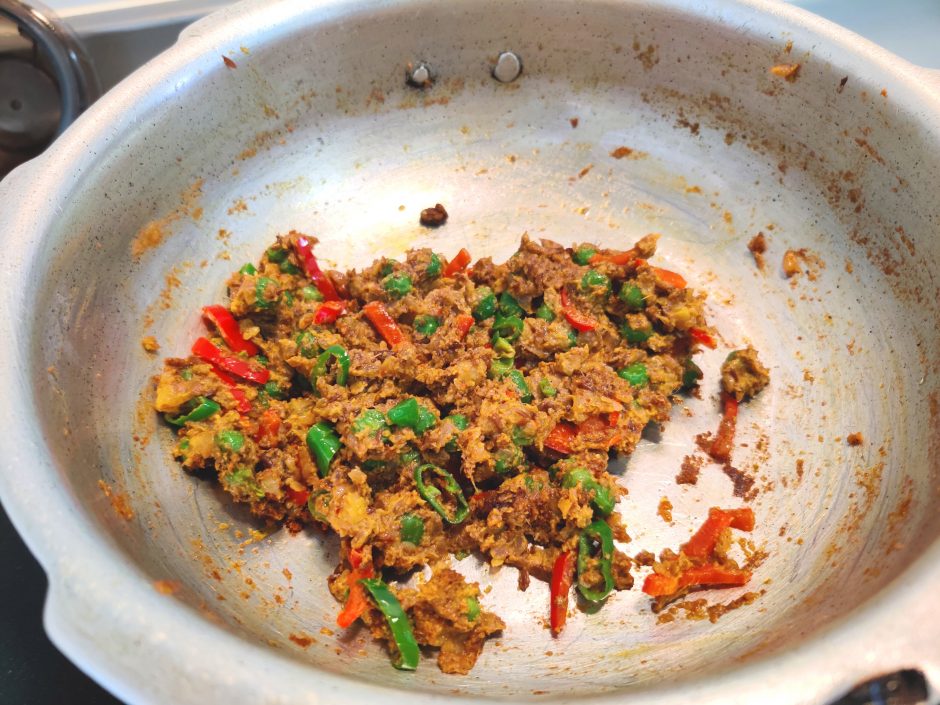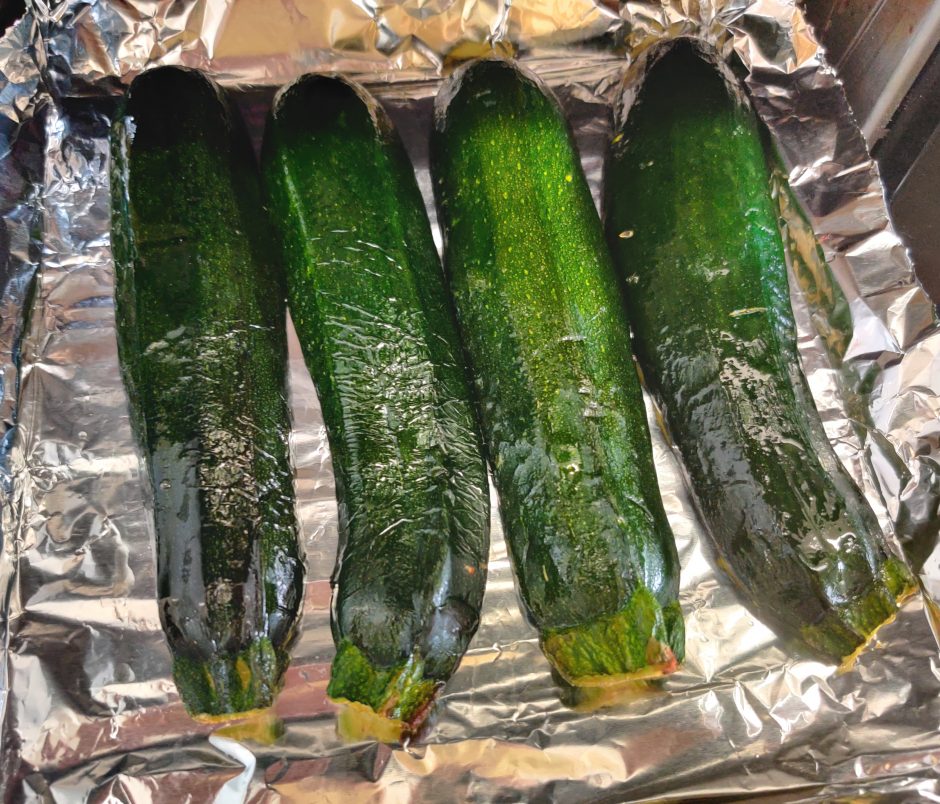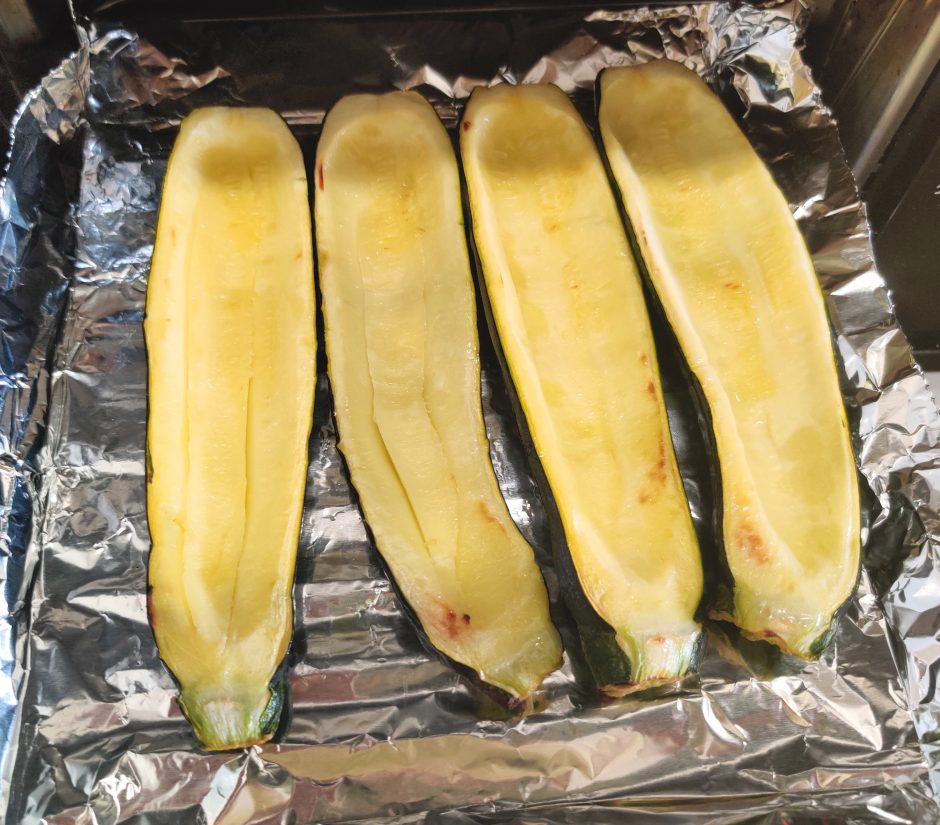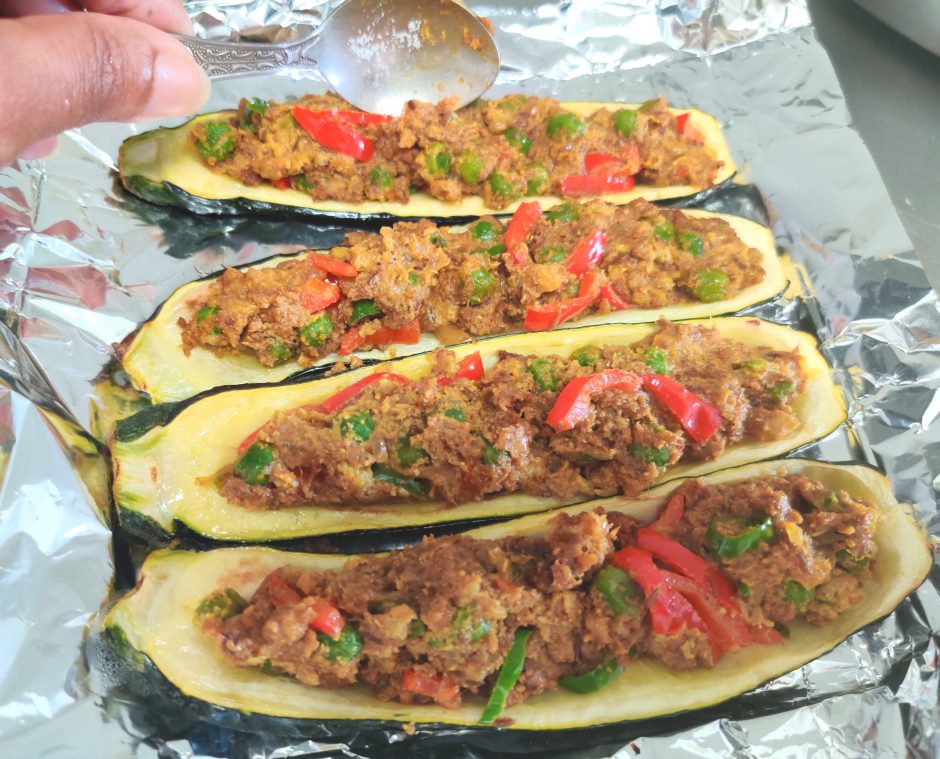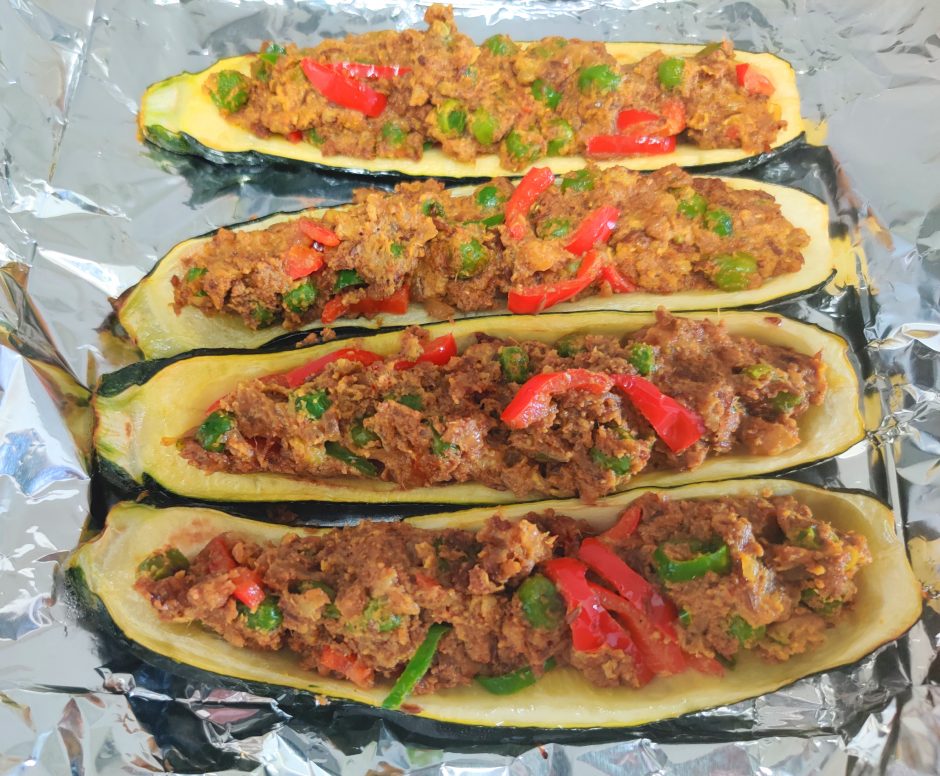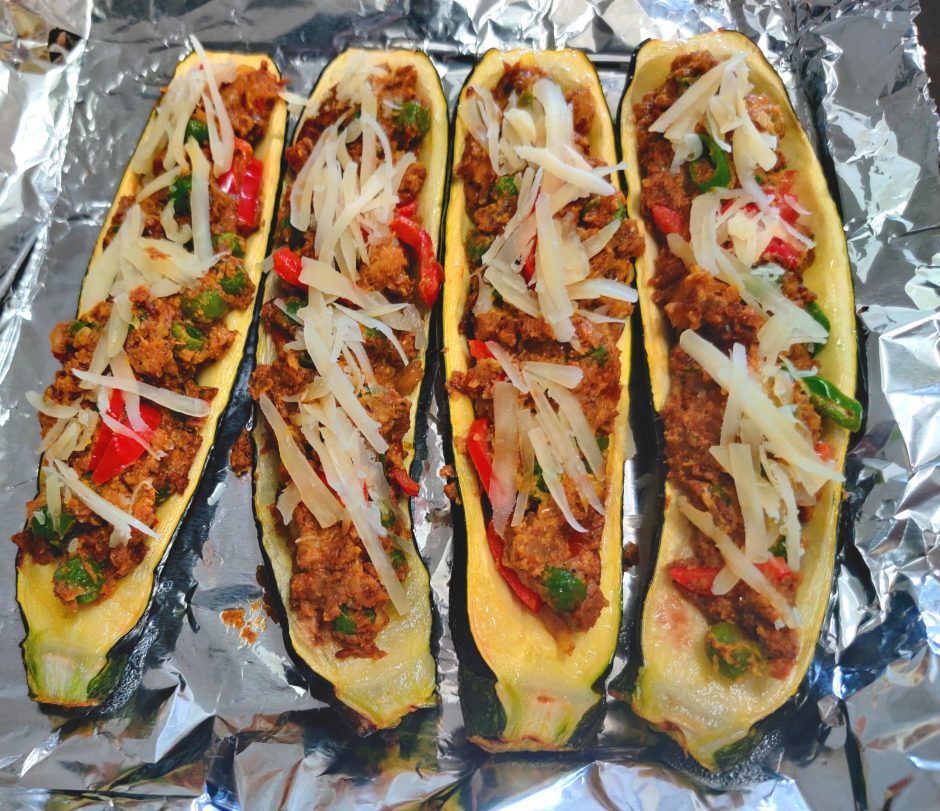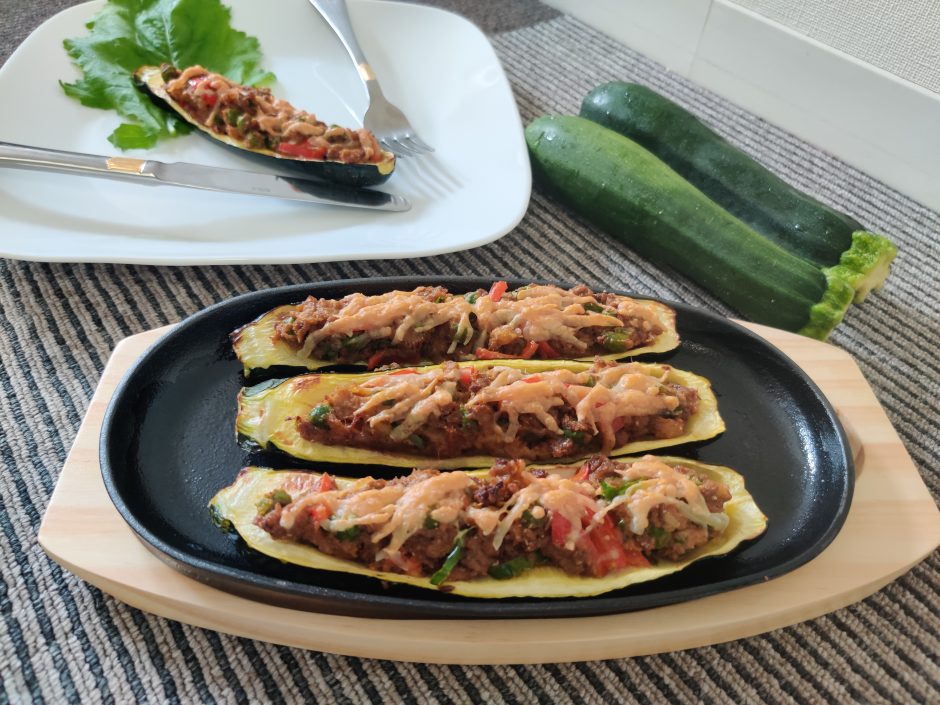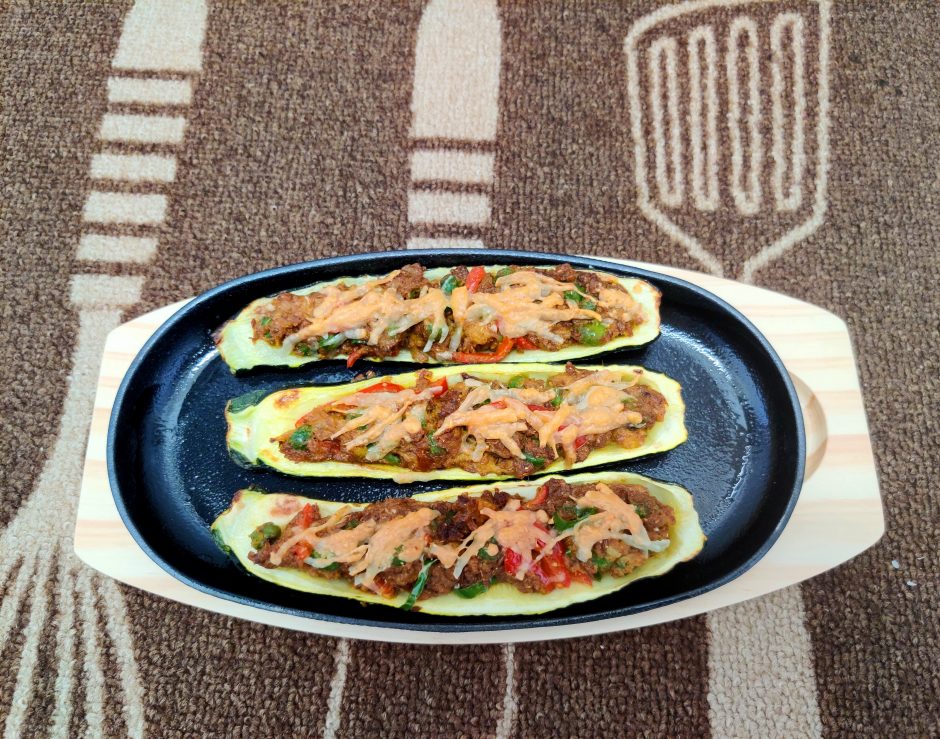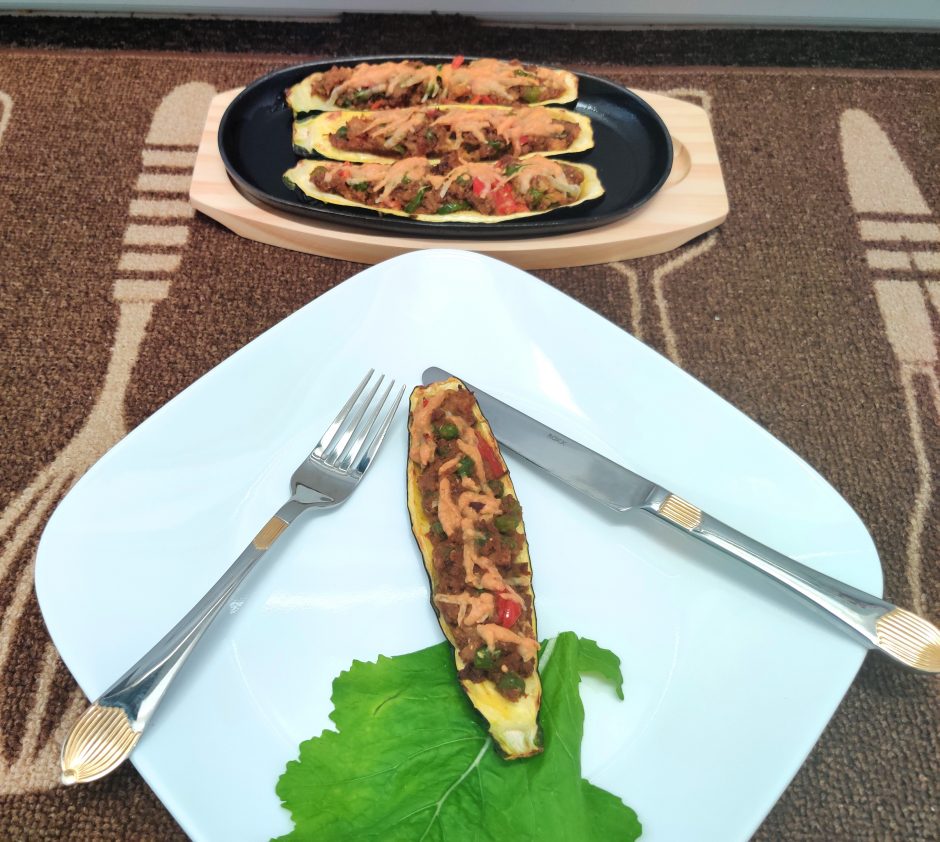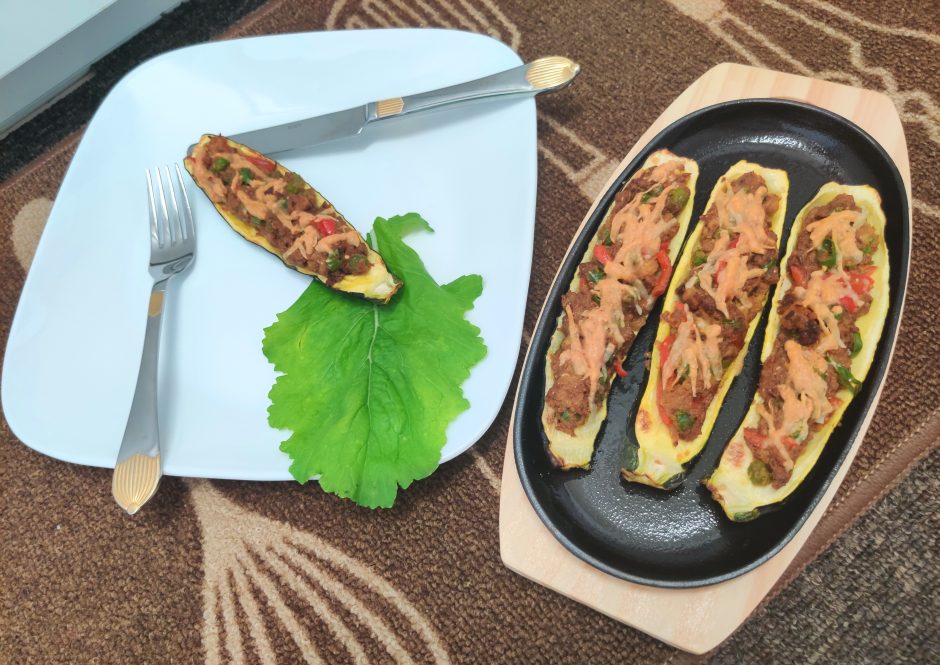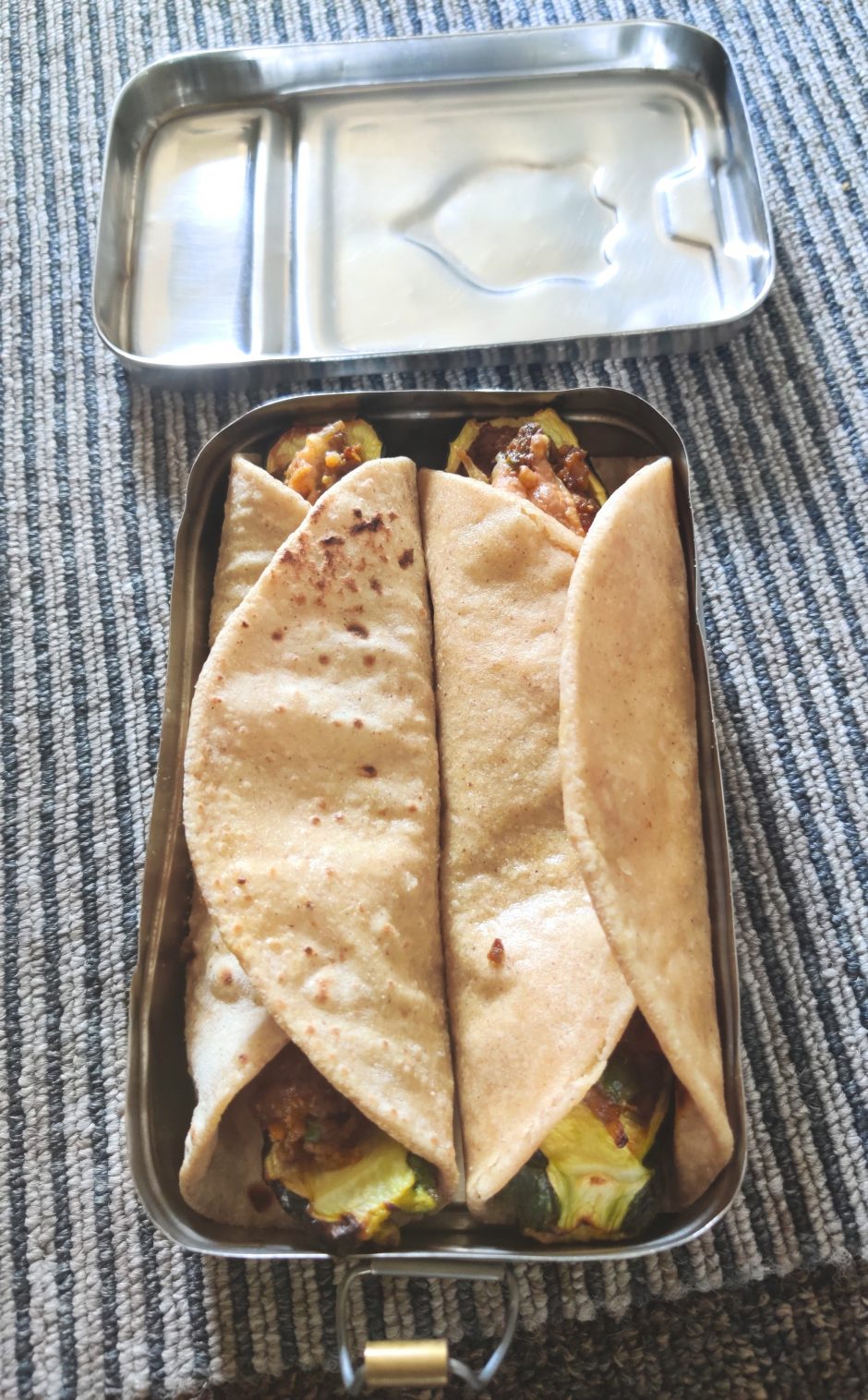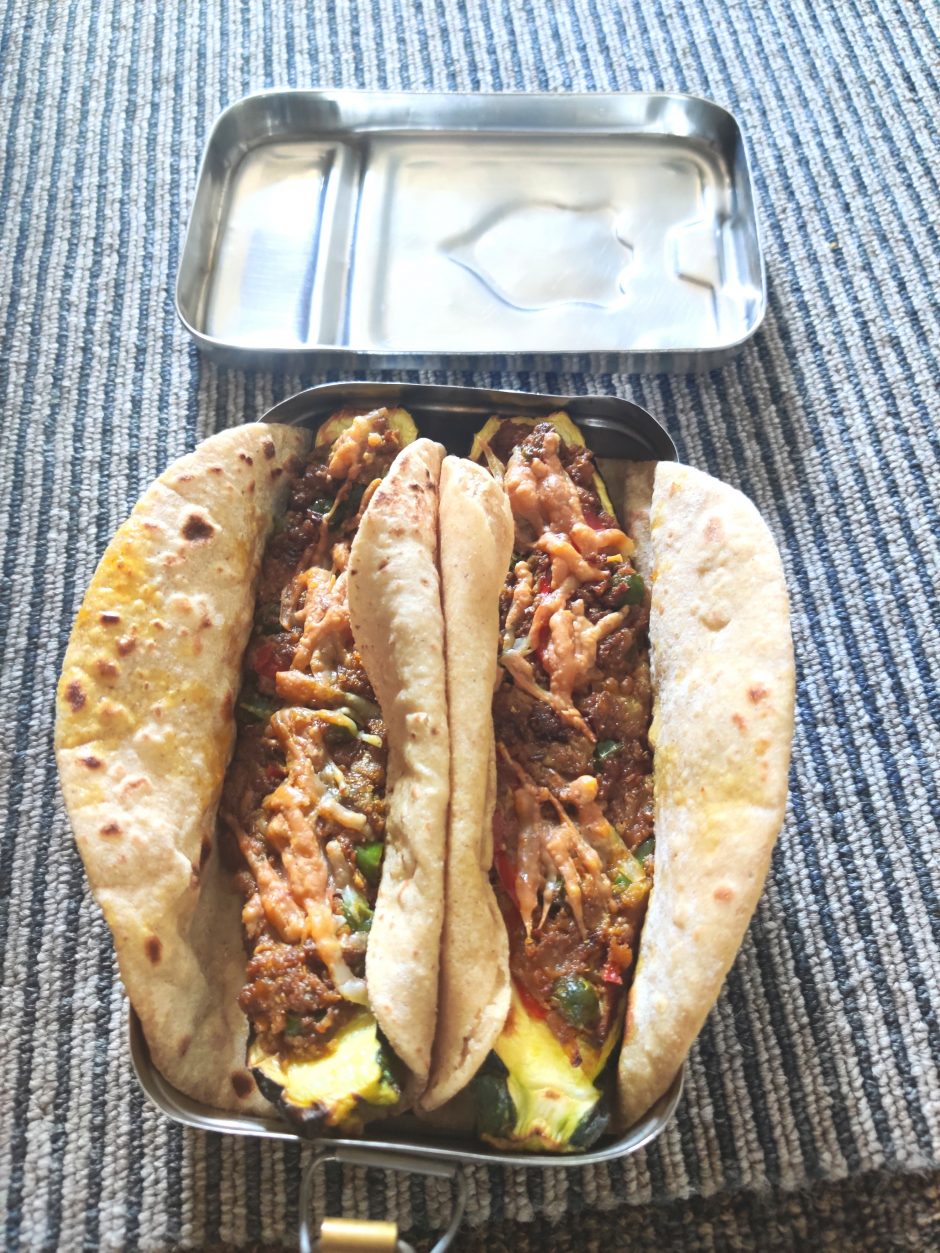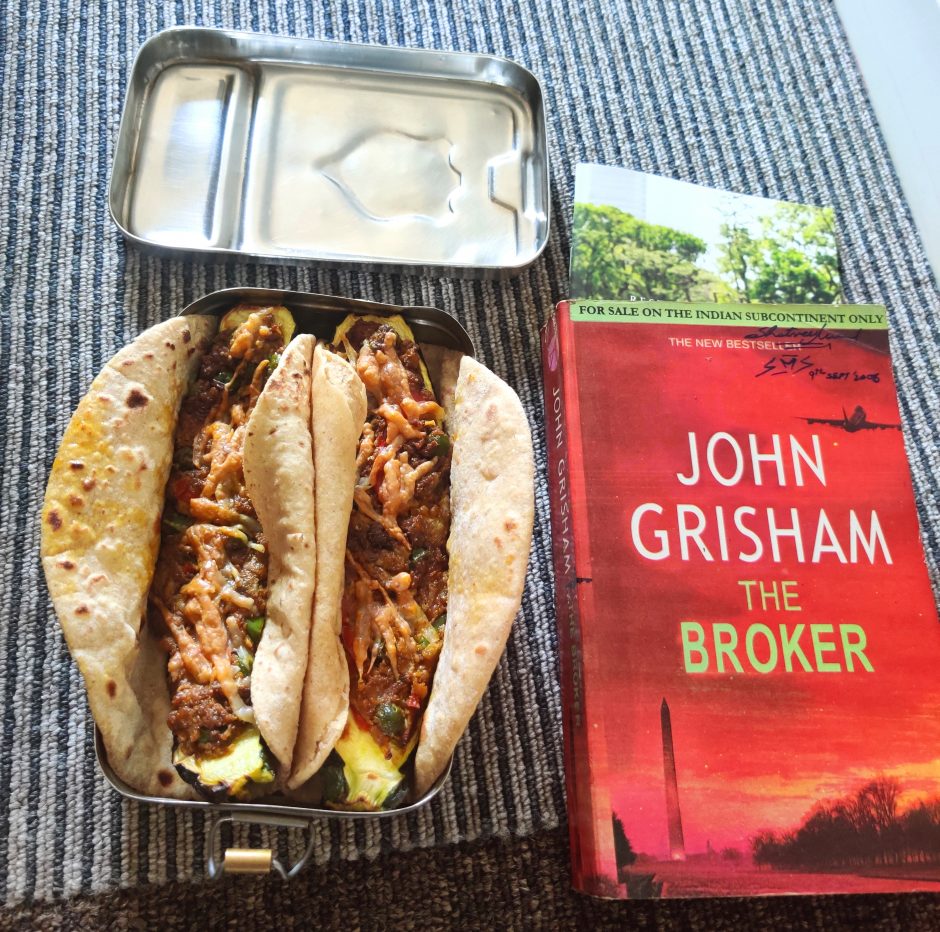 Stuffed Zucchini by Nag Ratna Sahu is licensed under a Creative Commons Attribution-NonCommercial-ShareAlike 4.0 International License.